Taliban said to be torturing civilians in rebellious province for information on resistance group
By
Stars and Stripes
June 10, 2022
---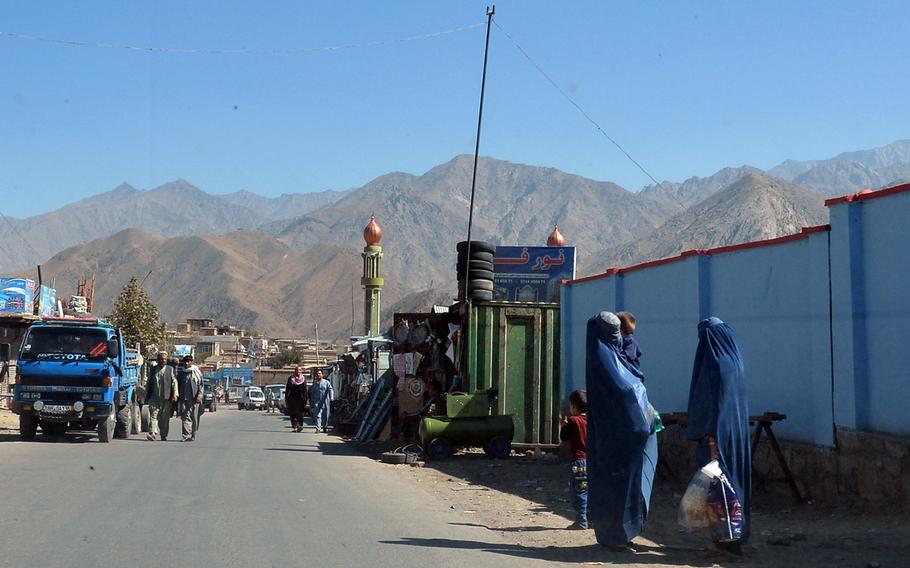 An international human rights group accuses Afghanistan's Taliban government of unlawfully detaining civilians and torturing them for information about opposition fighters.
A report issued by Human Rights Watch says the unlawful arrests are part of a military campaign against an anti-Taliban group in the province of Panjshir, a few hours north of the capital city of Kabul.
"Taliban forces in Panjshir province have quickly resorted to beating civilians in their response to fighting against the opposition National Resistance Front," said Patricia Gossman, associate Asia director at Human Rights Watch.  
The resistance group includes fighters from Panjshir, a mountainous province that was the last to fall to the Taliban in 2021, and is led by Ahmad Massoud, whose father was the late anti-Taliban commander Ahmad Shah Massoud.
Fighting in Panjshir has escalated since last month as the National Resistance Front attacked Taliban units and checkpoints. In response, the Taliban started targeted searches in communities they say support the group, the Human Rights Watch report said.
A spokesman for the Taliban government did not respond to a Stars and Stripes instant message request for information.
Despite the deployment of thousands of troops to the area, Taliban officials say no fighting is occurring there, The Washington Post reported Wednesday.
Spokesmen for the militant group, which toppled the U.S.-backed government in a lightning offensive as U.S. forces withdrew last summer, say the Taliban have brought peace to the country.
But Panjshir residents said that dozens of people have been killed and that assaults on Taliban positions were a regular occurrence, The Washington Post reported.
Friday's Human Rights Watch report was based on interviews with several former detainees and a source with direct information about Taliban detentions.
Former detainees told Human Rights Watch that the Taliban had jailed about 80 residents in Panjshir's Khenj district, denied them access to lawyers and beat them to compel them to provide information about the National Resistance Front, the report said.
Government agents continue to detain 10 people whose relatives they say are members of the resistance group, according to the report.
The Taliban claim to have formed a commission to purge "people of bad character" from their ranks.
However, Human Rights Watch said in its report that there is no indication of accountability for the Taliban forces accused of torturing civilians.
"The Taliban's longstanding failure to punish those responsible for serious abuses in their ranks puts more civilians at risk," Gossman said.
---
---
---
---