2013 'critical' in ensuring victory, says new Joint Command chief
---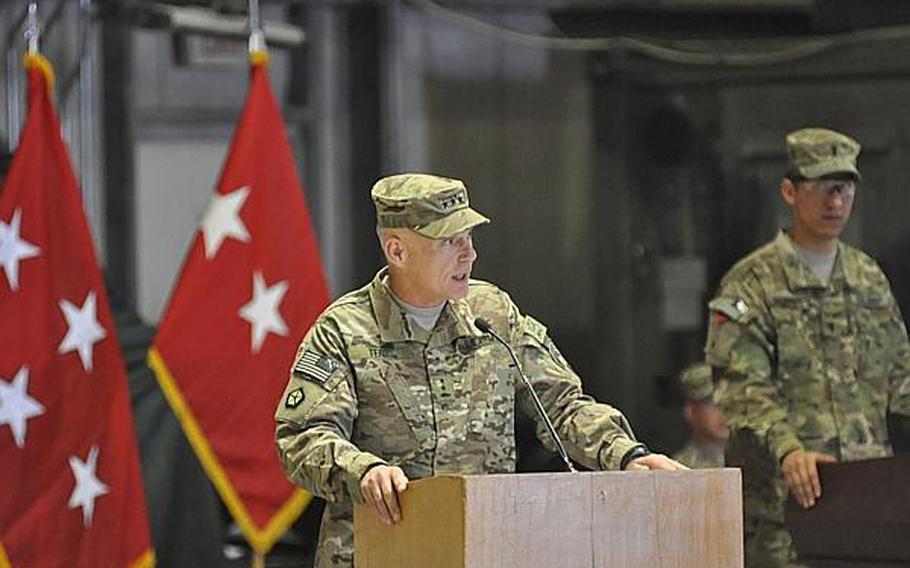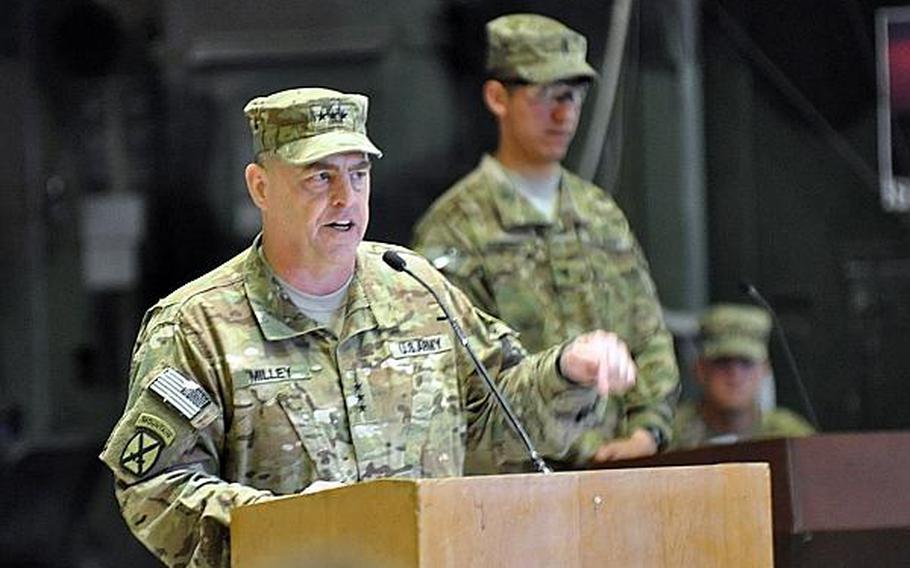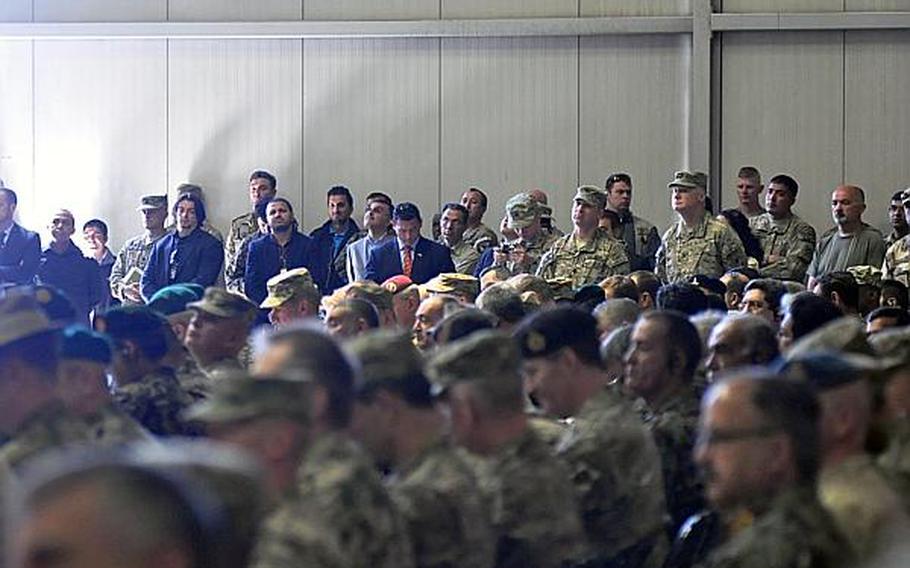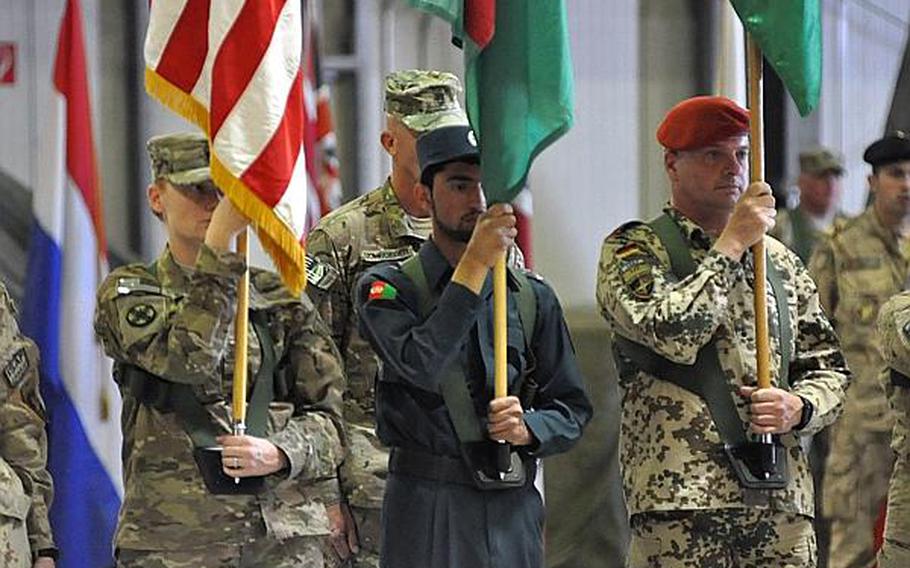 KABUL — The outgoing commander of the International Security Assistance Force's Joint Command said his successor in the job would ensure continuity at a critical juncture with coalition forces transitioning from a combat to an advisory role with Afghan forces.
"While we will formally recognize this in a couple of months, the fact is that the Afghan National Security Forces are predominately in the lead," Lt. Gen. James Terry said at a ceremony Thursday where he reliqunished his post as commander of IJC and deputy commander of U.S. forces-Afghanistan to Lt. Gen. Mark Milley.
"IJC now has a new leader, but no one should mistake that gap, for a gap of continuity," Terry said. "We must continue to refine our train, advise and assist model, and with our Afghan partners, we must do the following: We must continue to build ANSF security capabilities, and complete full security transition."
U.S. and coalition combat troops are to withdraw from Afghanistan by the end of 2014, leaving Afghan forces responsible for their country's security.
Milley echoed remarks Terry made at a news conference earlier in the week, when he said this summer would be a critical juncture for the Afghan National Security Forces.
"What you do this year, and what you do this summer is absolutely critical," Milley said. "It's a critical milestone on the road to victory. On the road to winning. On the road to creating a stable Afghanistan."
Although commanders have been optimistic about the outlook for the war, Terry cautioned earlier this week that the insurgency "is very resilient."
Several thousand troops are expected to remain in Afghanistan after 2014 in an advisory role.
"Make no mistake about it. We will be there for as long as it takes," Milley said.
Currently, the Afghan National Security Forces number around 350,000 for the entire country, and according to the Afghan Ministry of Defense, the Afghan National Army, which numbers around 195,000 troops, is already in command of 90 percent of military operations for the country. Taliban and other insurgents are estimated to number between 20,000 and 25,000 active fighters.
Prior to assuming the IJC command, Milley commanded the U.S. Army III Corps in Fort Hood, Texas.
Terry, who also commands the U.S. Army's V Corps, and was returning to its headquarters in Wiesbaden Germany. The V Corps is scheduled to inactive later this year.
---
---
---
---