Yo, 'siema': US soldiers in Poland break down barriers by learning Polish
by
Immanuel Johnson
June 12, 2020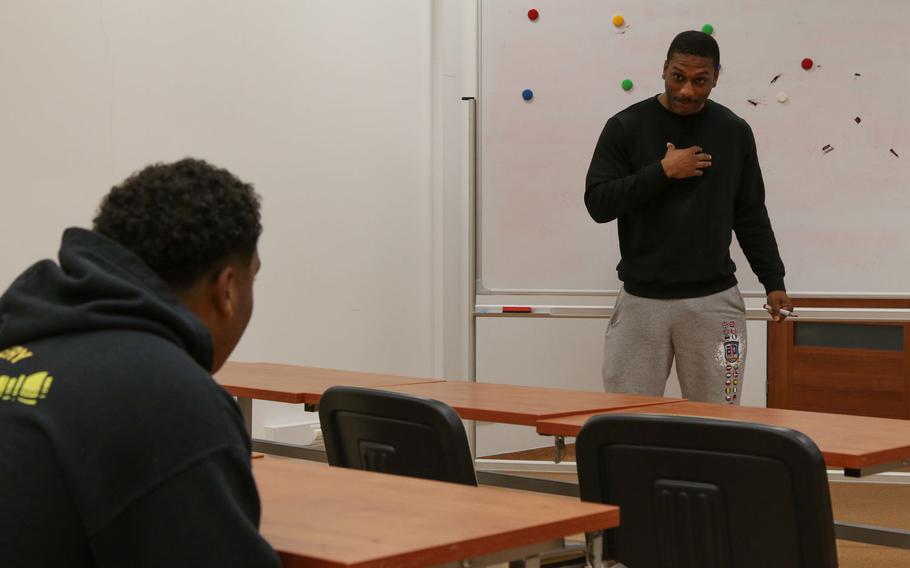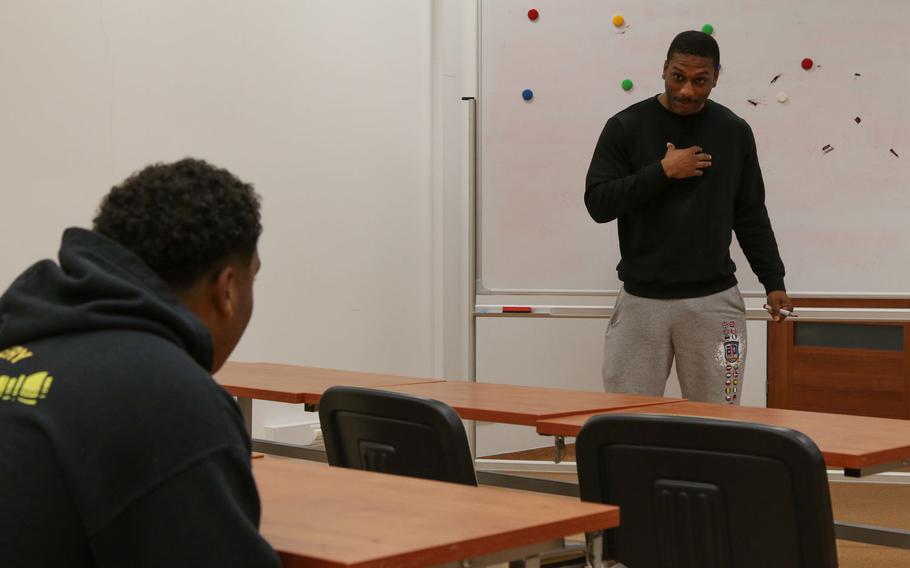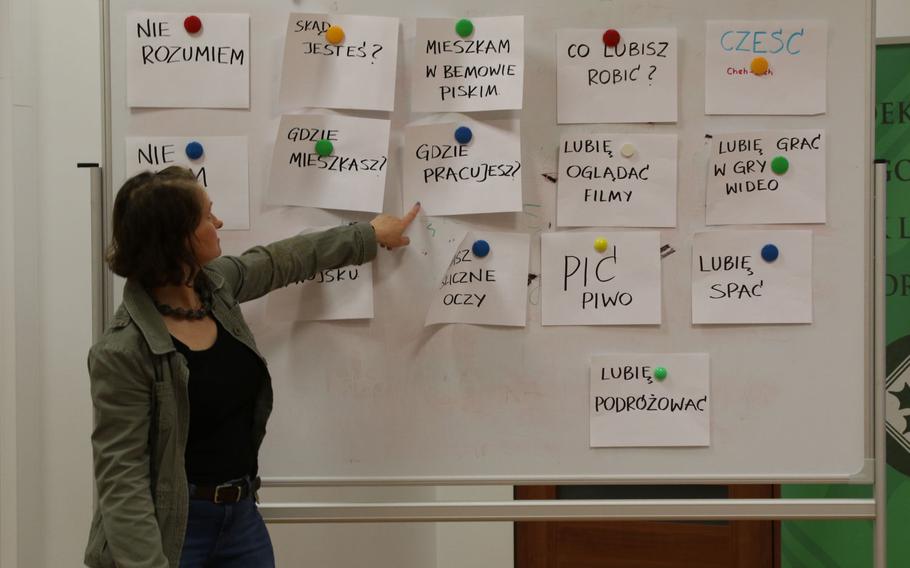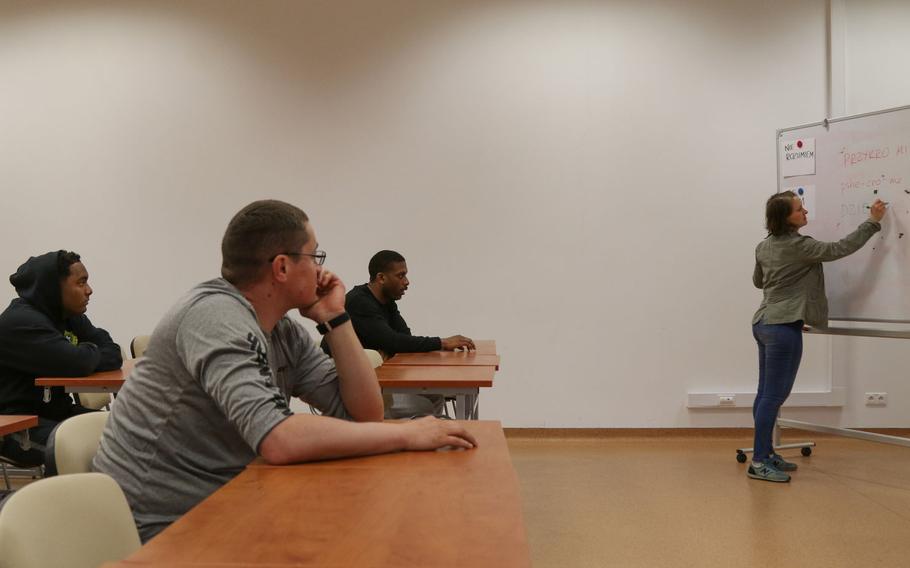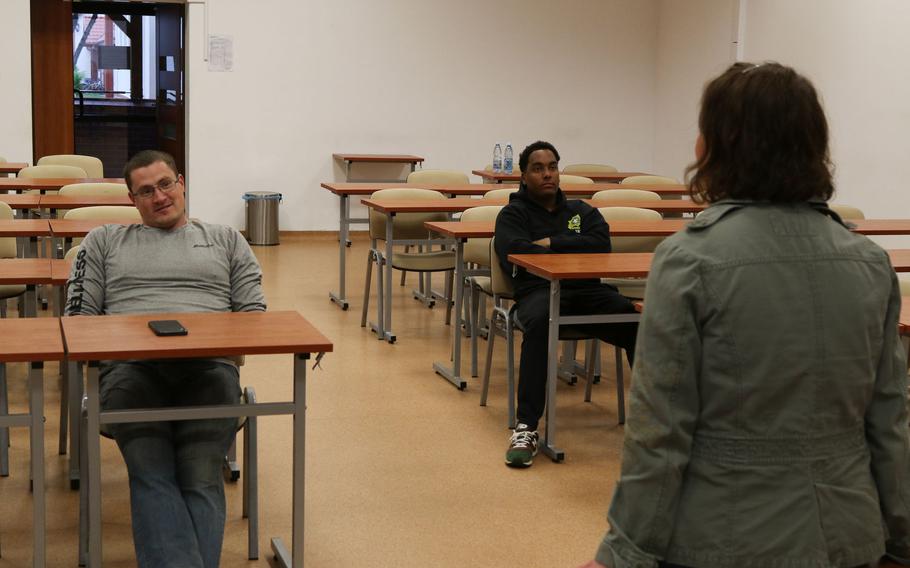 BEMOWO PISKIE TRAINING AREA, Poland — One of the first things Sgt. Tyler Ithier and 1st Lt. Kyle Jackson did when they came to this town in northeastern Poland to support a U.S.-led NATO battle group was learn a few phrases in Polish.
They quickly mastered greetings like "'Siema,' which means 'what's up,'" said Jackson, using an English phonetic version of "Jak sie masz" — Polish for "How are you?"
Expressions like "Masz piekne oczy," which means "You have beautiful eyes," now trip off their tongues. Ithier, who's single and from Florida, said it's useful "when you're talking to a woman you like."
Ithier, with the 2nd Cavalry Regiment's Field Artillery Squadron, was on his third rotation to Poland this year.
Jackson, who is with the 444th Human Resources Company, was in the country for the first time. They are among thousands of American troops who have deployed to Bemowo Piskie on six-month rotations since 2017 to lead one of four NATO Enhanced Forward Presence battle groups on the alliance's eastern flank. The other three EFPs are in the Baltic states of Estonia, Latvia and Lithuania.
The roughly 1,200-strong battle group would be called on to hold off a Russian attack, if there were one, until NATO could mobilize a larger response.
Troops live in barracks inside a fenced-off training area of around 42,000 acres and regularly take part in exercises with forces from other NATO member states.
But besides training, there isn't a lot to do in the area. So some of the soldiers take Polish lessons, learning both informal expressions and some they can use professionally.
"For military purposes, our teacher has taught us phrases that can help us communicate on how to get back to base," Jackson said.
Classes were put on hold in March because of the coronavirus, but recently resumed. On Tuesday, Ithier and Jackson joined two other Americans in the classroom.
Attendance is usually higher, but many troops were in the field for exercises in early June, and social distancing measures have to be followed in the classroom, said Staff Sgt. Kulani Lakanaria, a spokesman for the battle group.
Poles seem to appreciate that the troops are trying to learn Polish, Ithier and Jackson said. With its seven noun and verb cases and an "extremely complicated gender system," it's the 10th most difficult tongue to master, according to unBabel, a company that combines human and artificial intelligence to overcome language barriers. Arabic, Japanese and Korean — all languages that U.S. service members may hear while deployed overseas — are in the top five of unBabel's list.
"The locals go crazy when I speak Polish," Jackson said. "Like 'oh my God, you speak Polish.' They see you're making an effort."
Being able to say even a simple phrase in Polish "goes a long way," Ithier concurred.
"It gives the locals a good feeling about the soldiers being here," he said.
The "beautiful eyes" line has worked several times for him, Ithier added.
But the phrase that he's truly mastered is "nie rozumiem," or "I don't understand."
Stars and Stripes reporter Karin Zeitvogel contributed to this report.
johnson.immanuel@stripes.com Twitter: @Manny_Stripes