Warships drill in Mediterranean after command handoff from restored 2nd Fleet
---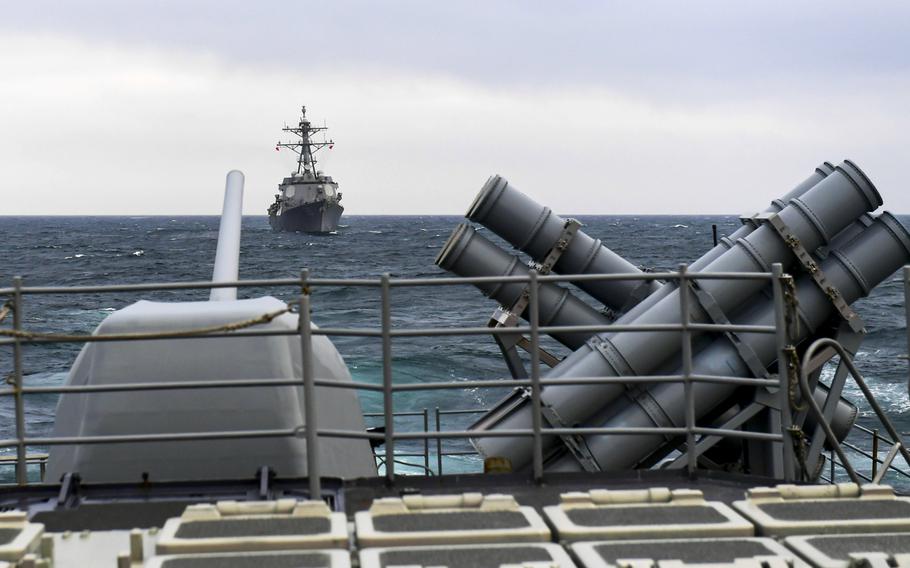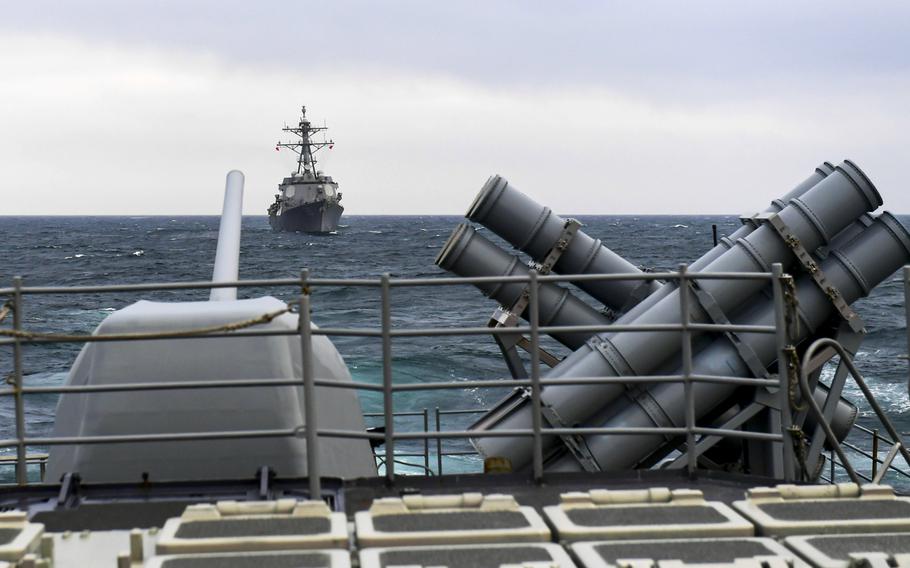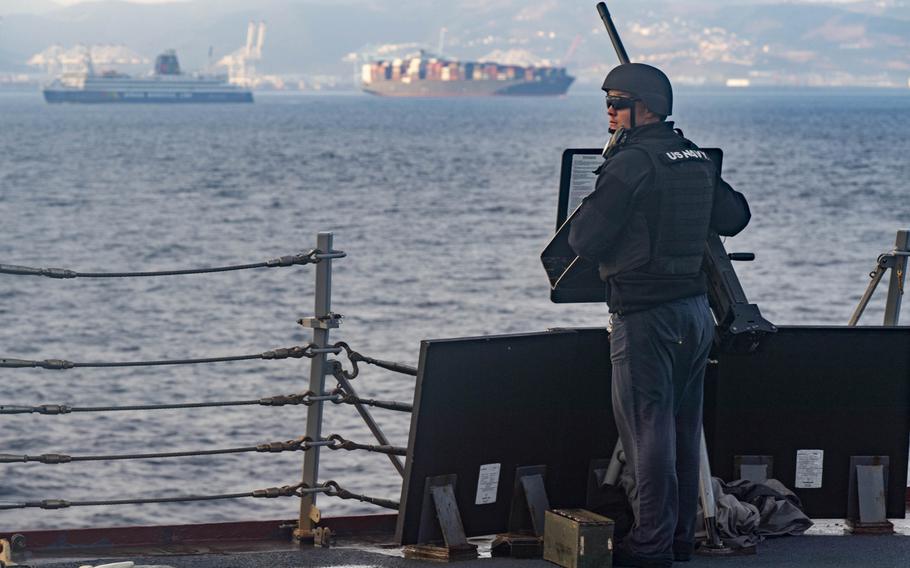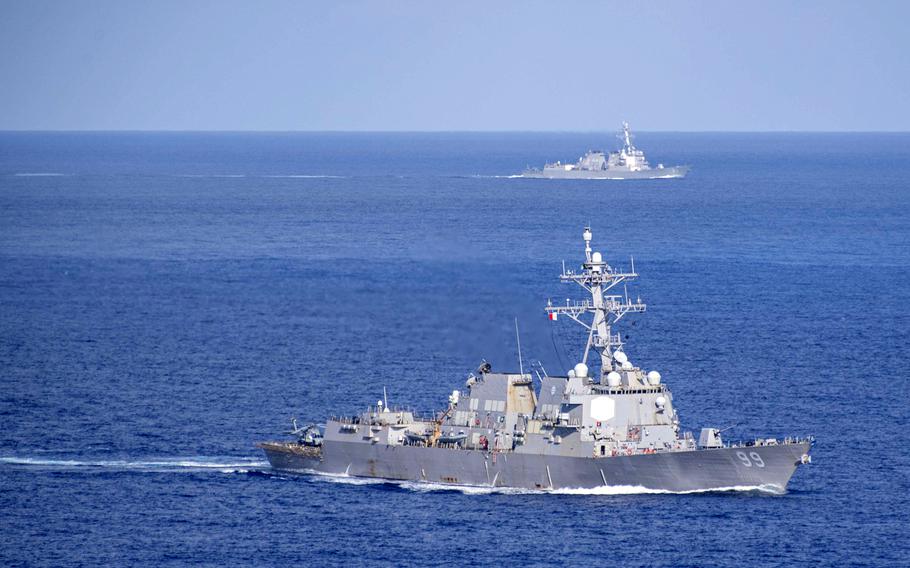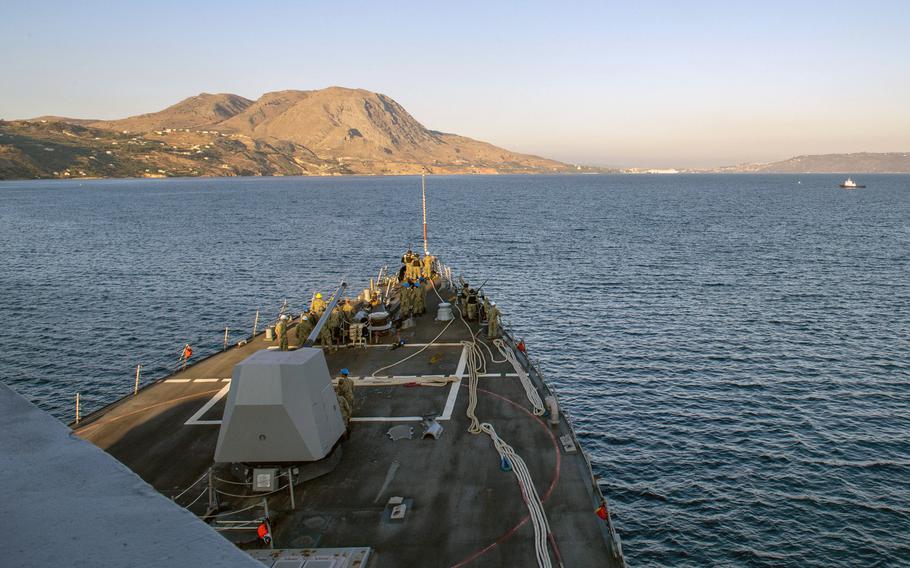 A group of warships is conducting tactical drills and security operations in the Mediterranean as part of the first coordinated deployment between the 2nd and 6th fleets.
The two fleets working together "contributes to … our naval forces' ability to address challenges and threats to safety and security," Adm. James Foggo, commander of Naval Forces Europe and Africa, said in a statement.
This is the first deployment for the 2nd Fleet since it reached operational capacity in May. The fleet sailed without the aircraft carrier USS Harry S. Truman, which remained in port to undergo repairs for an electrical malfunction.
A Surface Action Group comprising the destroyers USS Lassen and USS Farragut left Norfolk last month and were joined en route to European waters by the destroyer USS Forrest Sherman and the cruiser USS Normandy. A SAG typically is a temporary stand-in for a carrier strike group.
The 2nd Fleet was restored last year as a scaled-down version of the Cold War-era naval force that was mothballed in 2011 because of budget cuts. One of the fleet's primary missions is to bolster the U.S. presence in the North Atlantic, where Russia is deploying more submarines.
Command of the SAG shifted to 6th Fleet on Sept. 27 after completing operations in the Arctic near Iceland. Passing control of warships at agreed-upon locations, rather than at set boundaries, creates more flexibility and makes it harder for adversaries to predict, Navy officials have said.
wyland.scott@stripes.com Twitter: @wylandstripes
---
---
---
---