Vilseck soldier killed by bomb in Afghanistan
by
Dan Blottenberger
May 19, 2011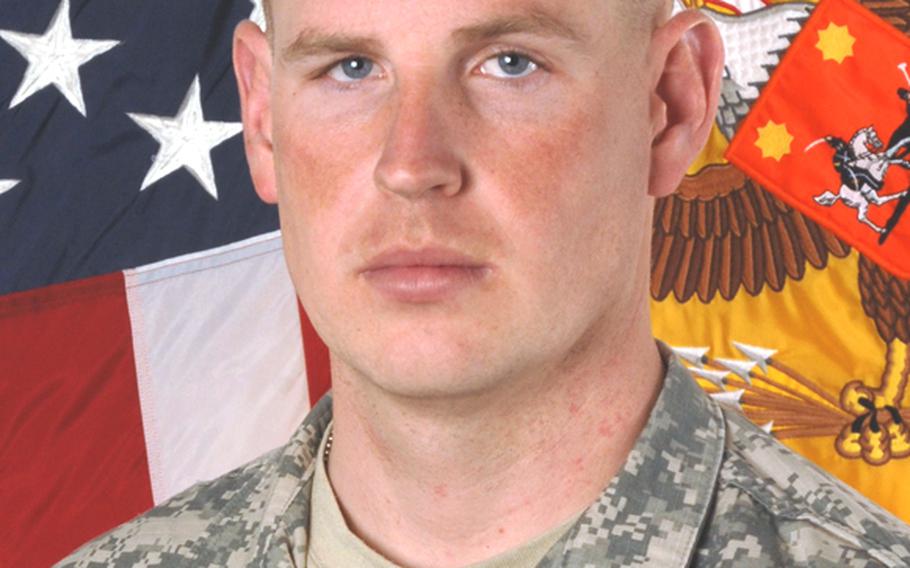 BAMBERG, Germany – A Vilseck-based soldier was among four killed in an insurgent attack Monday in Afghanistan, the Defense Department announced late Wednesday.
Staff Sgt. David D. Self, 29, died from wounds suffered when insurgents attacked his unit with a makeshift bomb, DOD said in a statement. The incident took place in Zabul province. Self was assigned to the 2nd Stryker Cavalry Regiment.
"Every time you lose a soldier it's a tragic and terrible thing," Brad Rogers, mayor of Self's hometown of Pearl, Miss., was quoted as saying by the Clarion Ledger. "We're so reminded of that when things like this happen, because you hope and pray that it doesn't hit your hometown."
Also killed in the attack were Spc. Bradley L. Melton, 29, of Rolla, Mo.; Pvt. Lamarol J. Tucker, 26, of Gainesville, Fla.; and Pvt. Cheizray Pressley, 21, of North Charleston, S.C. They were assigned to the Brigade Troops Battalion, 1st Stryker Brigade Combat Team, 25th Infantry Division, based at Fort Wainwright in Anchorage, Alaska.
A memorial service for Self will be held Monday at 10 a.m. at the Rose Barracks Cavalry Chapel in Vilseck, according to a U.S. Army Europe spokesman.
blottenbergerd@estripes.osd.mil