Vicenza servicemembers cross Italy in 'Amazing Race'-style adventure
by
Scott Wyland
April 27, 2019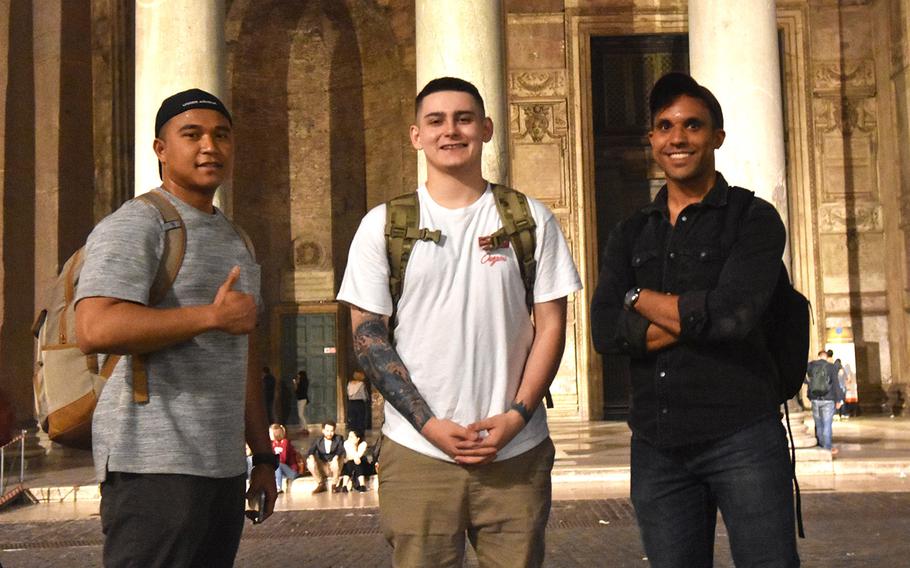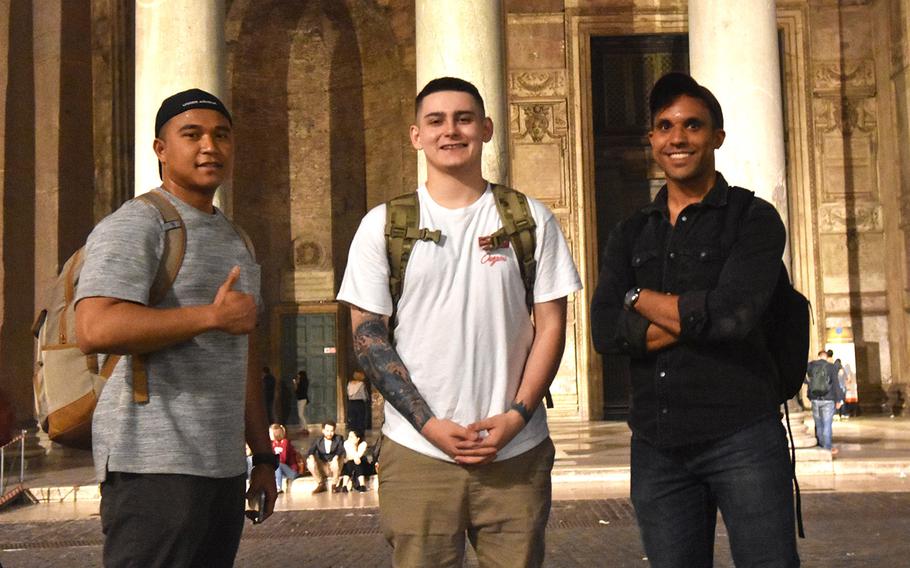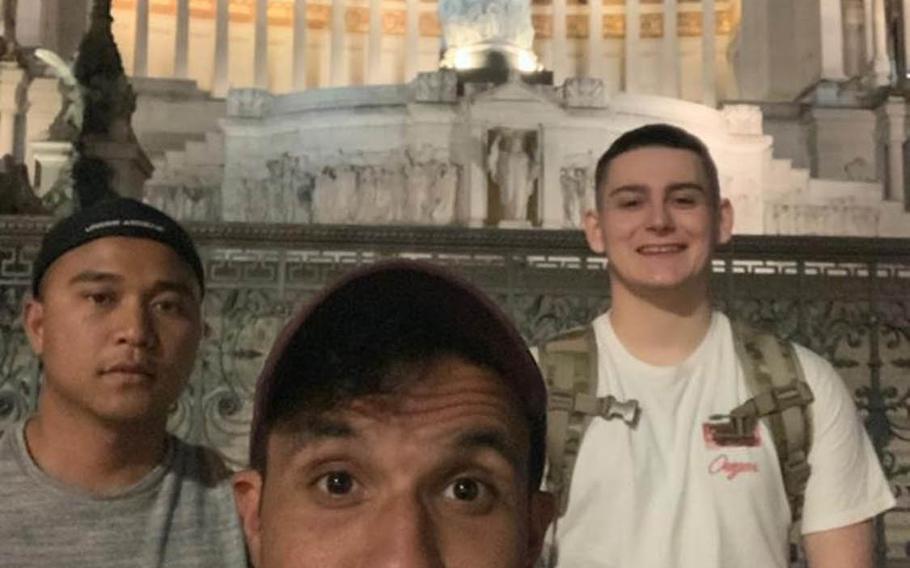 It was the ultimate whirlwind tour of Italy.
Seven teams from the Vicenza Army garrison competed last week in an Amazing Race-style contest that took them to 18 historical sites from Trieste in northeast Italy to Rome in the southwest – all in two days.
Known as the BOSS Challenge, the race was organized by an Armywide program for single servicemembers.
Each three-person team traveled from Vicenza to sites in Pisa, Milan, Rome, Anzio, Nettuno, then back north to Florence, Venice and Trieste before finishing in Vicenza.
The race tested the teams' ability to navigate long distances in a foreign country, using any means of travel except airplanes. Teams had to overcome language barriers and figure out the tricky Italian public transportation system, improvising if trains were missed or plans went awry.
Each team also had to stay within a $1,600 budget or be disqualified. And showing up at a site wasn't enough – they had to take selfies that matched the exact spot where two organizers had taken selfies. Only then would they receive a clue for the next destination.
"I am about to just fall on the ground right now, especially since I packed a little too heavy," Staff Sgt. Monic Segovia said after her team snapped their photo in front of the Pantheon in Rome at about 9:30 p.m. Thursday.
They had started the race a 4 a.m. that morning. They missed a train in Pisa because the schedule for train departure times wasn't clear, Pvt. First Class Denzel Campbell said.
"It has been real crazy," Campbell said, describing the Italian train system.
Another team arrived at the Pantheon about 10 minutes later and searched for the exact spot to take a verification photo.
The Colosseum had proved the hardest, said Sgt. Joshua Ham, adding "that one took us a couple of tries."
In Vicenza, three teams – including Ham's and Segovia's – all literally ran to catch a train, knowing that every minute counted.
In Trieste, Ham's team missed the train, but caught a taxi to Vicenza. On a video, Ham called that decision "a clutch move."
Ham's team crossed the finish line first.
Segovia's team came in second. At the Pantheon, Segovia's teammate Sgt. Alejandro Justiniano said the race teaches valuable travel skills that servicemembers can use later when they have time to enjoy the sights.
"It's very creative and definitely useful," Justiniano said. "It gives you a chance to see … parts of Italy that some people you know never get to see in their entire life."
Teams were required to post photos and videos on the BOSS Vicenza Facebook page throughout the race. In the videos, participants expressed how they felt about their chances of winning and any disappointing setbacks.
"Delayed but not defeated," Ham said as his team trudged up a hill in Trieste after missing a train. "No matter what happens, we're lucky to be here, getting to experience all of this."
wyland.scott@stripes.com Twitter: @wylandstripes