Vicenza Middle School teacher DODEA Teacher of the Year
by
Kent Harris
November 11, 2011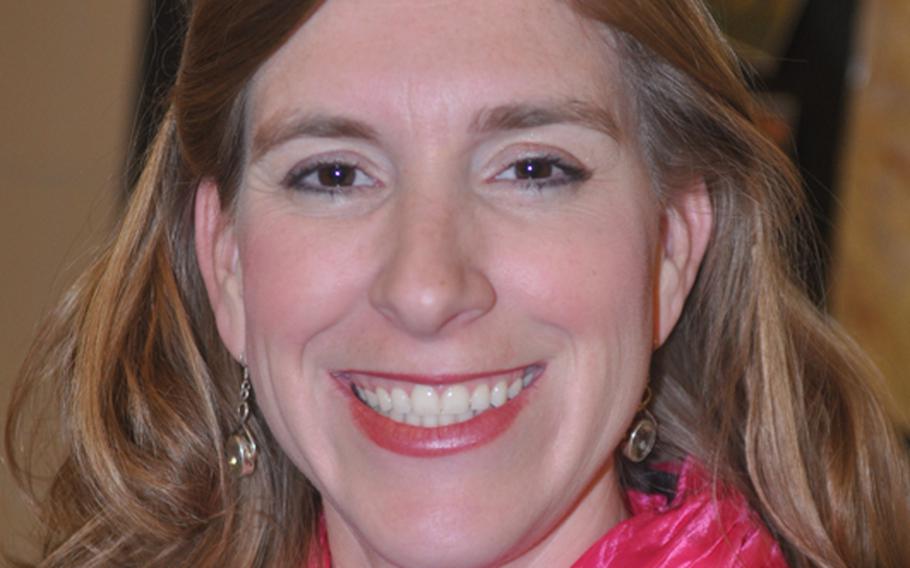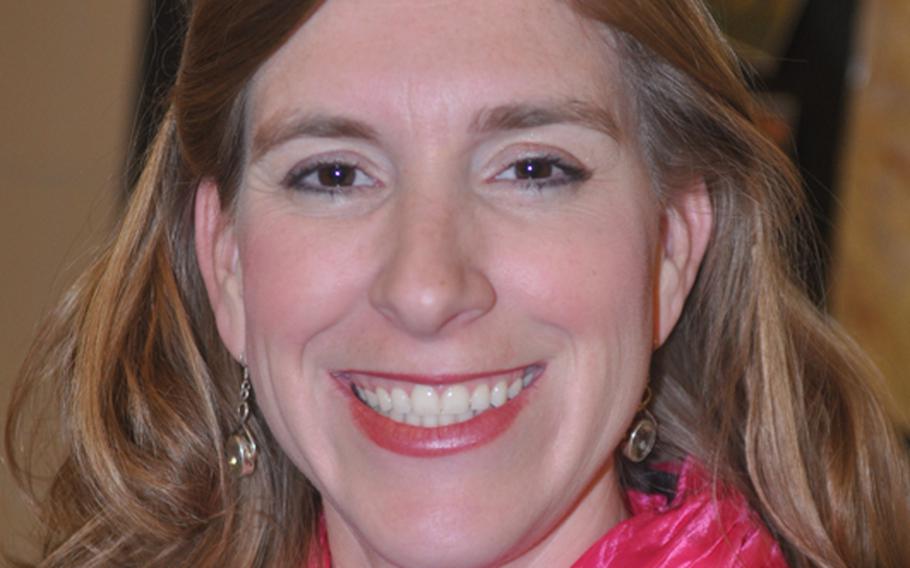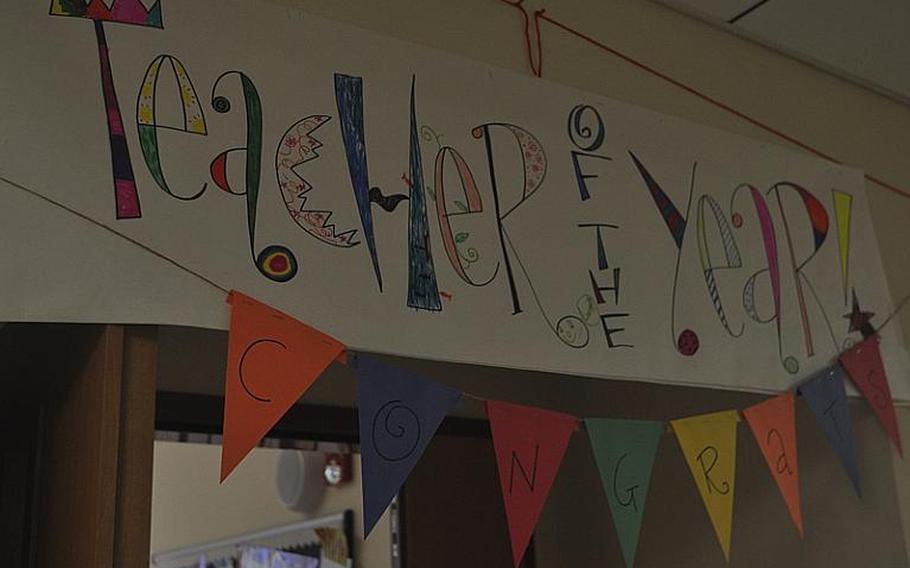 VICENZA, Italy – Angela Wilson remembers teachers who changed her life.
There was the first-grade teacher in Utah, who taught her to read and fueled a desire to learn.
"I don't remember learning how to read, but I remember that I loved her," the 37-year-old Vicenza Middle School language arts teacher said.
Her ninth-grade teacher in Hawaii convinced her to take speech class, leading a quiet teenager to open up.
"It changed my life," she recalled Thursday. "My kindergarten teacher had asked my mom if I was deaf, I was so quiet and shy."
A few decades later, Wilson is the one inspiring students: Her efforts have been recognized by the Department of Defense Education Activity, which has selected her as the 2012 DODEA Teacher of the Year.
It's recognition that colleagues and students say she deserves.
"She's a dynamic teacher," said Kim Stephenson, who teaches across the hall at the newly opened school. "She encourages and inspires the kids."
"She keeps us interested," said seventh-grader Kylah Hinton, a recent transfer from Fort Lee, Va. "She's got good projects that are challenging, which is good, because if they're easy, they're boring."
Wilson has been teaching for 11 years, in schools in Utah and Illinois and DODEA schools in Daegu, South Korea and Incirlik, Turkey, before coming to Vicenza three years ago.
She comes from a family of teachers: Two sisters are teachers, her father's a university professor and her mother is a Head Start director in Utah. Her husband, Chance Wilson, teaches math across the hall from her. Her brother took a different path, becoming a lawyer.
In one aspect, her teaching philosophy is fairly simple:
"You have to form a connection," she said. "Students have to know they're valued in your classroom." Once that connection is made, "you have to connect them to the material in creative and fun ways."
She will be DODEA's representative in the national teacher of the year selection in Washington D.C. in the spring.