USS Porter sails into Black Sea as Navy boosts patrols in region
by
Scott Wyland
August 9, 2019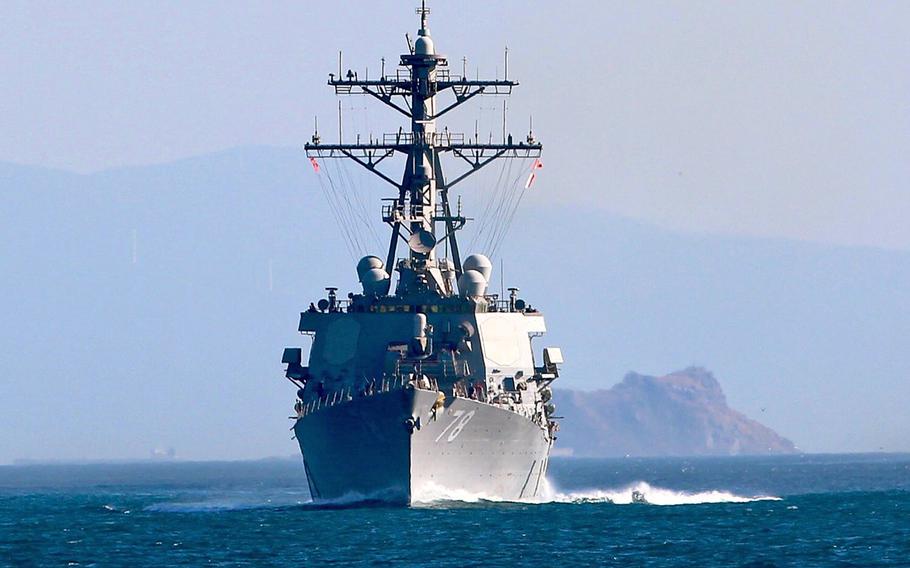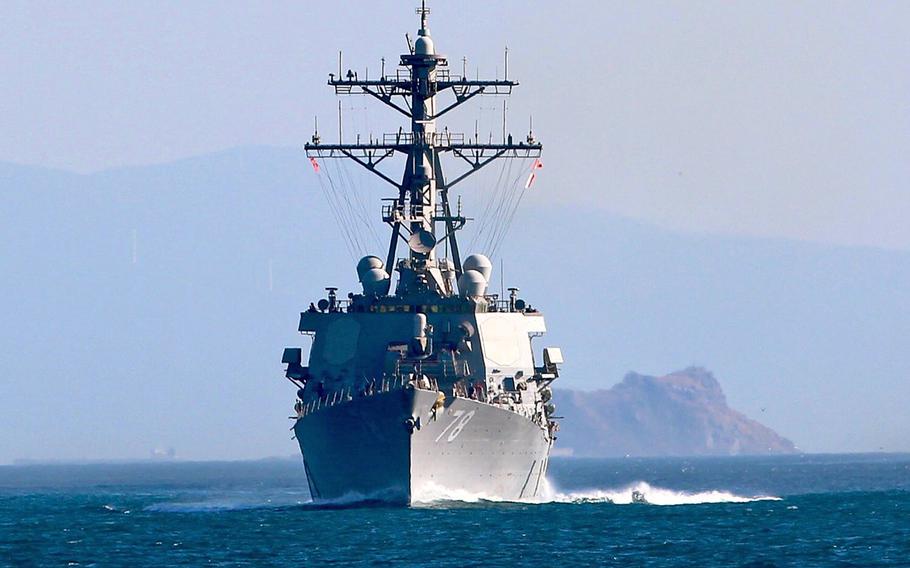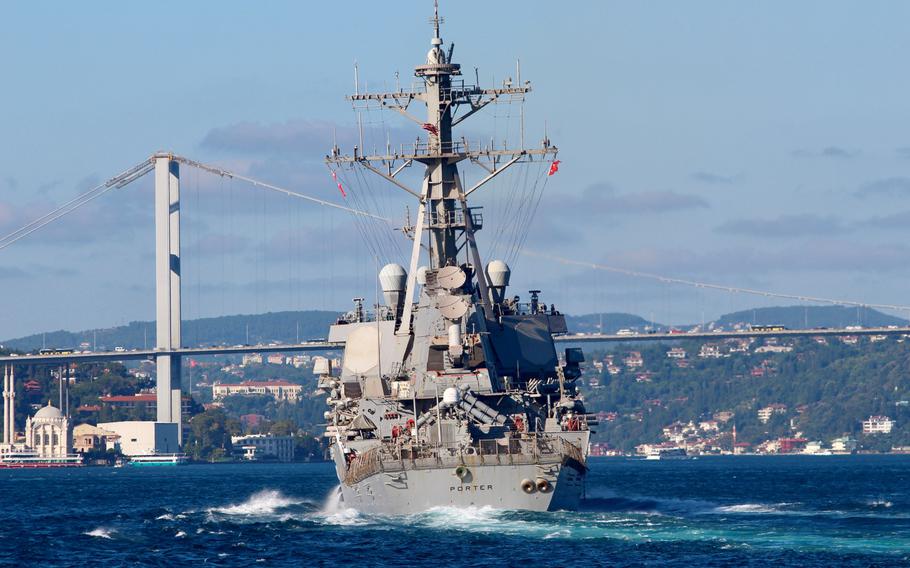 The destroyer USS Porter arrived at the Bulgarian Black Sea port of Varna Friday, marking the sixth time this year the Navy has sent a warship to the region.
"The naval operations we conduct in the Black Sea with our allies and partners maintain the strong relationships that are necessary for regional stability," Vice Adm. Lisa M. Franchetti, 6th Fleet commander, said in a statement.
The Russian Black Sea Fleet's Smetlivy destroyer is monitoring the USS Porter's movements, Tass news agency reported, citing the Russian defense ministry.
The increased frequency of U.S. destroyers patrolling Black Sea waters is likely to cause Russian leaders concern because of the ships' firepower and missile-defense capabilities, said Michael Petersen, Naval War College's director of Russia Maritime Studies Institute.
The USS Carney took part in the multinational Sea Breeze naval exercise, hosted by the U.S. and Ukraine, in the region in July. Prior to that, four U.S. warships conducted Black Sea operations at various times between January and April.
Russia has reinforced its fleet in the Black Sea – perhaps a sign that repeated U.S. patrols there are stressing its regular fleet there, Petersen said.
"Russia continues to view the deployment of U.S. ships to the Black Sea with suspicion," Petersen said. "They view Crimea, and by extension the Black Sea, as a key strategic bastion for protecting their southern flank."
The Navy and NATO began increasing their presence in the Black Sea after Russia annexed Crimea in 2014. Security patrols increased after the Russian navy seized three Ukrainian vessels in the Kerch Strait last November.
Two days before the USS Porter arrived in the region, four Ukrainian soldiers were killed in eastern Ukraine when Russian-backed separatists fired rocket-propelled grenades into their positions, despite a cease-fire between the two sides.
wyland.scott@stripes.com Twitter: @wylandstripes