gallery
US soldiers, Santa collect gifts for kids after march at Grafenwoehr
by
Immanuel Johnson
December 13, 2019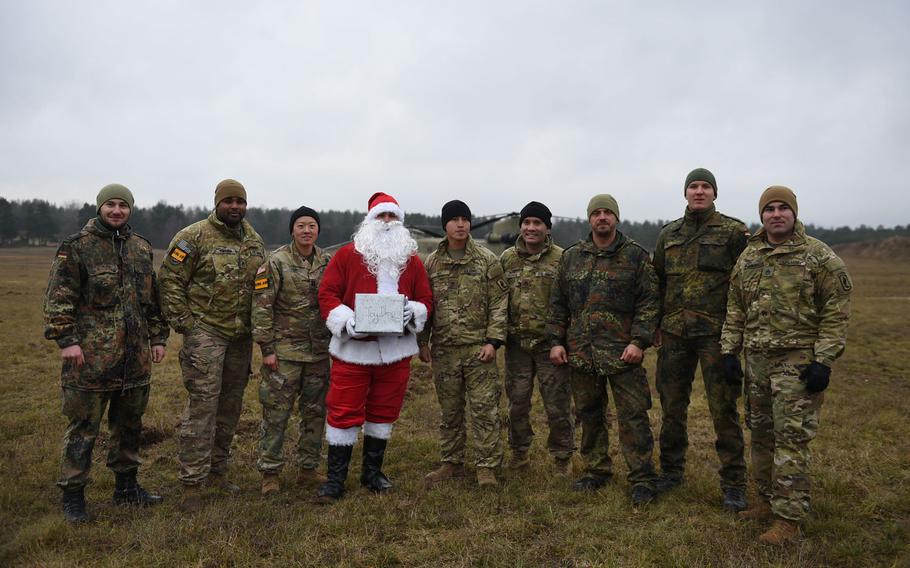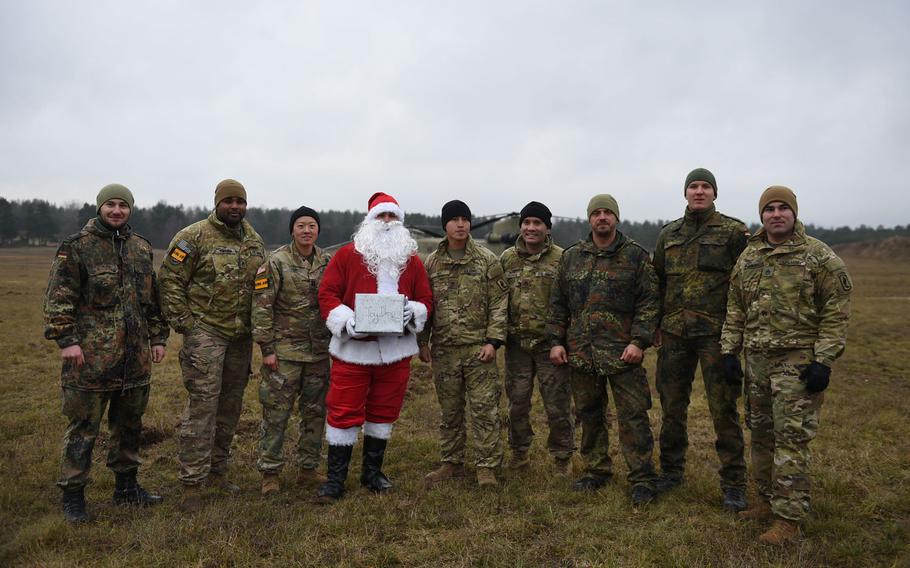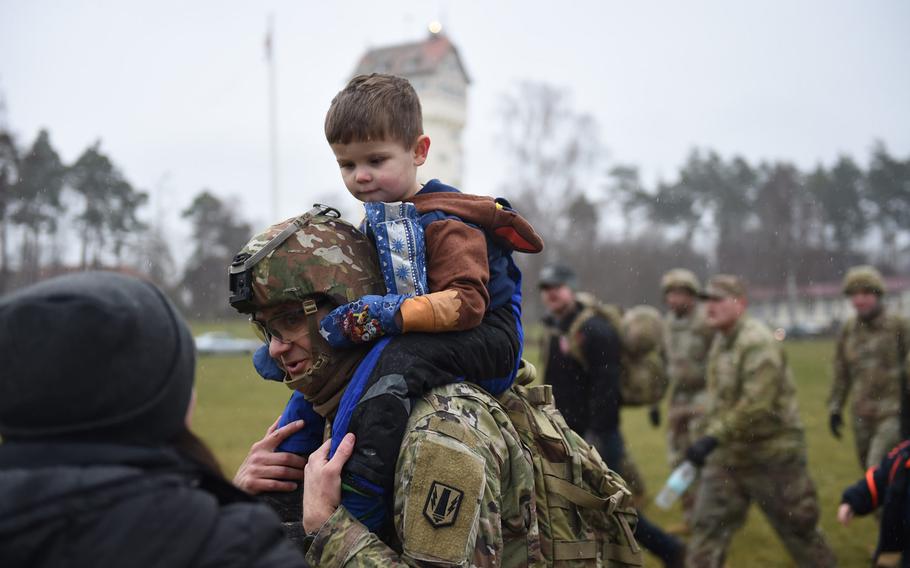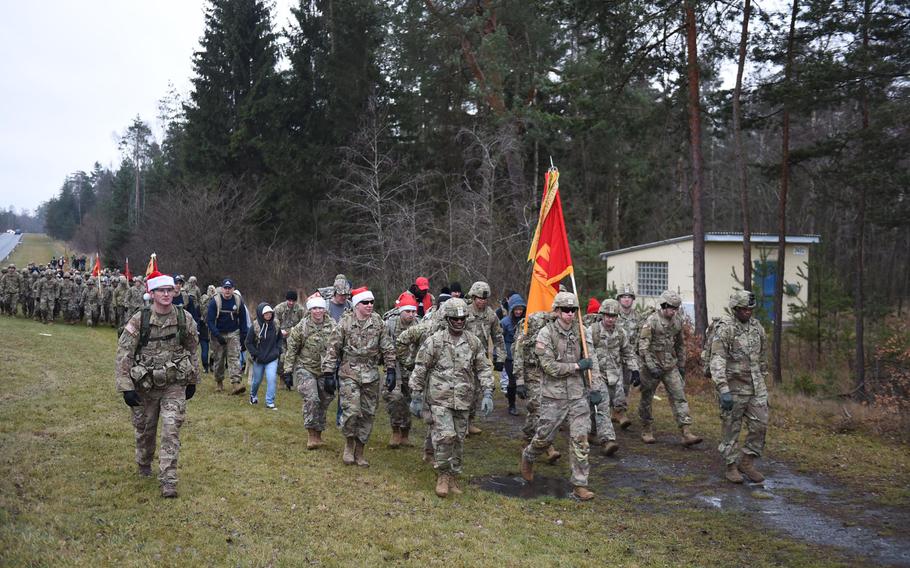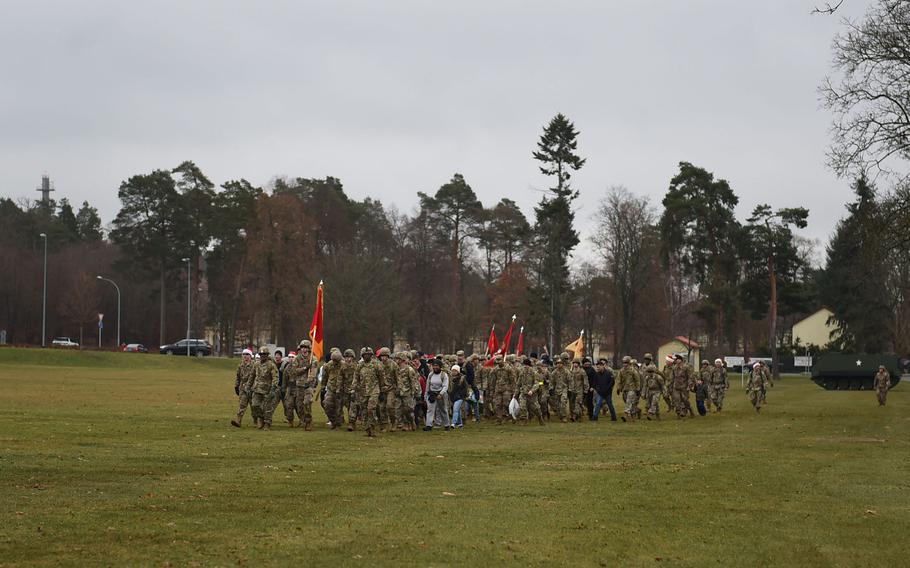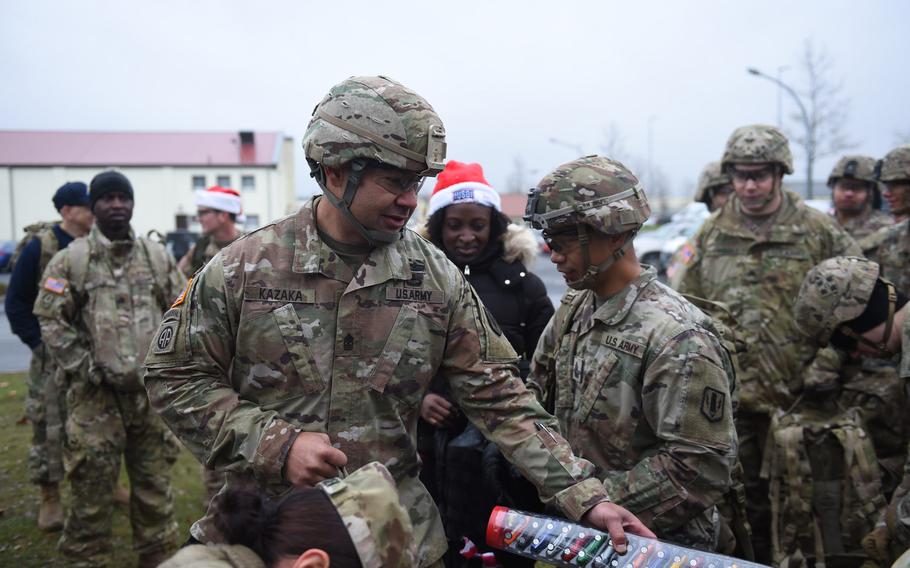 GRAFENWOEHR, Germany — American soldiers marched 3 miles from the drop zone at Grafenwoehr Training Area to Tower Barracks on Thursday carrying assault packs filled with toys to be delivered to local children in need.
"This is about giving back to the kids and community, and building those bonds with the surrounding areas," said Staff Sgt. Payton Baker, a target acquisition platoon sergeant with the 4th Battalion, 319th Field Artillery Regiment, who was dressed up as Santa Claus.
American children who also took part in the march received goodie bags containing candy and small toys. Some 600 additional toys, backpacks and school supplies that were collected were wrapped up and will be distributed to children at the Haus St. Elisabeth children's home in Windischeschenbach and to American military families who are financially strapped over the holidays.
This is the first year the regiment has distributed toys to local children.
"It's is a small way to … be good neighbors," said Capt. Mike Kayle, chaplain for the regiment.
German paratroopers who attended the event were supposed to parachute from CH-47 Chinook helicopters to deliver the gifts, but inclement weather caused the jump to be canceled.
johnson.immanuel@stripes.com Twitter: @Manny_Stripes