gallery
US soldiers deployed to Europe clink beer steins with Germans at Volksfest
by
Martin Egnash
May 12, 2018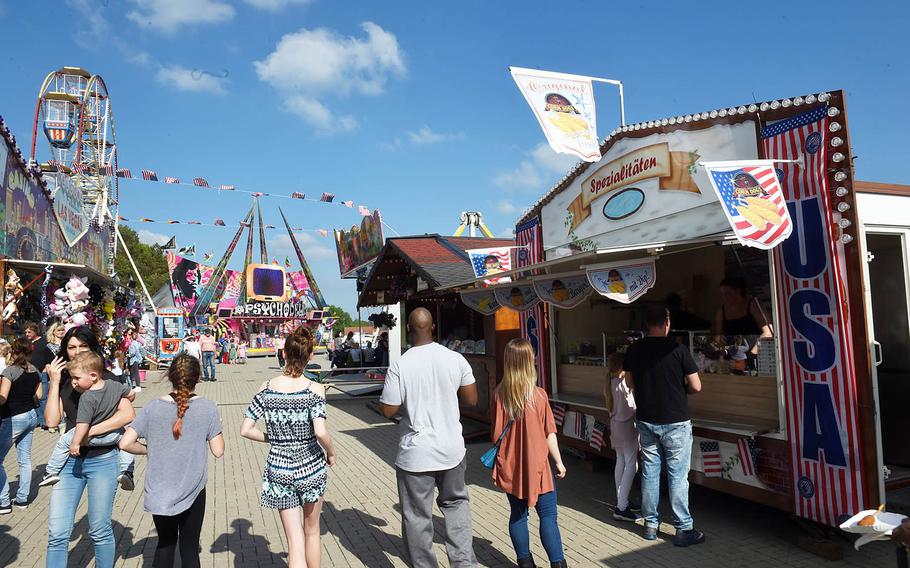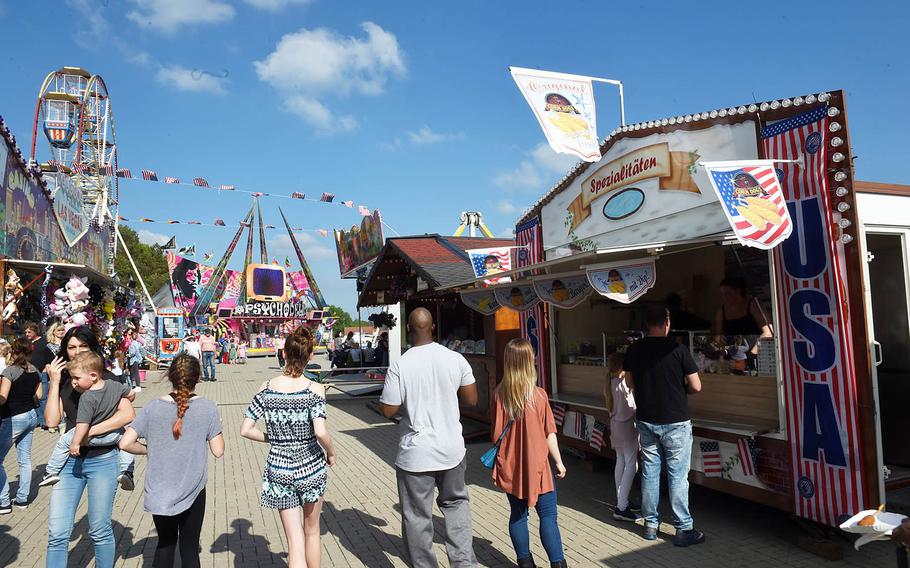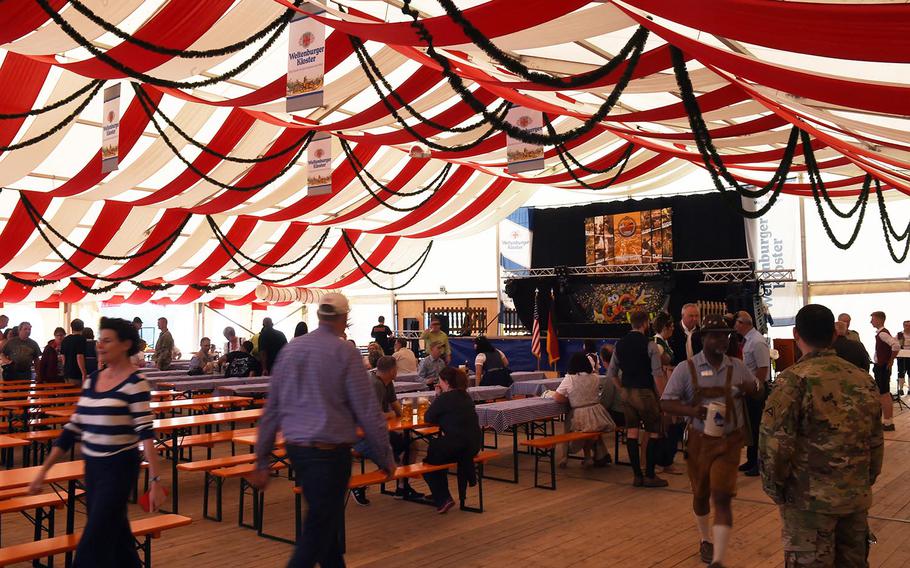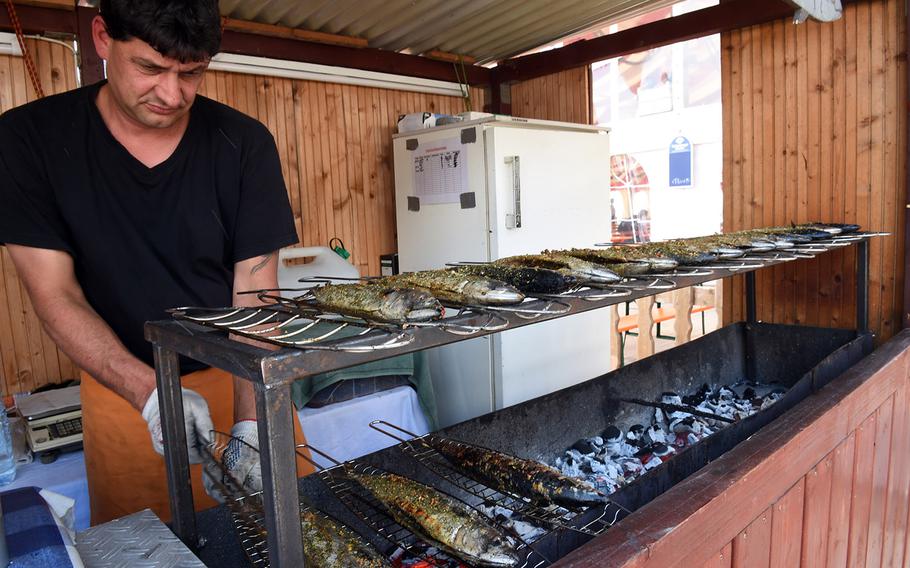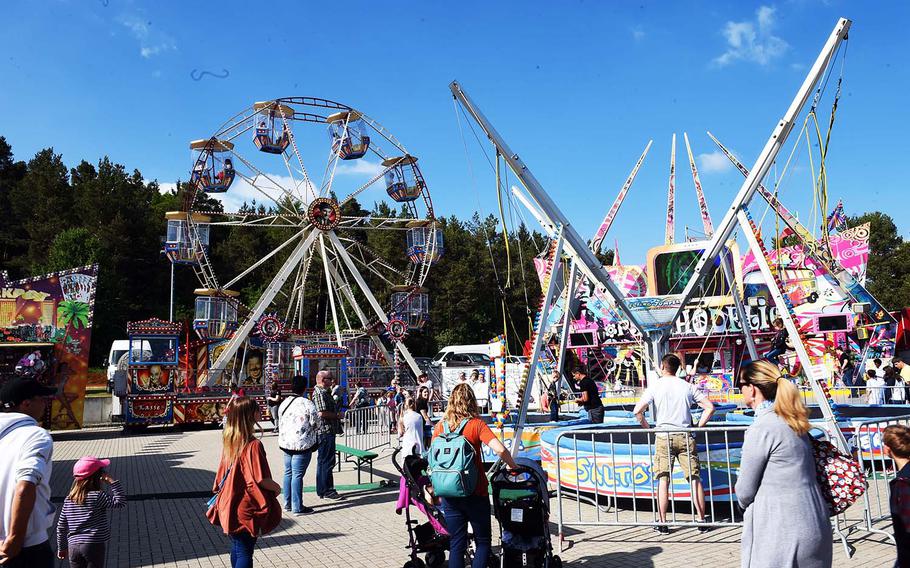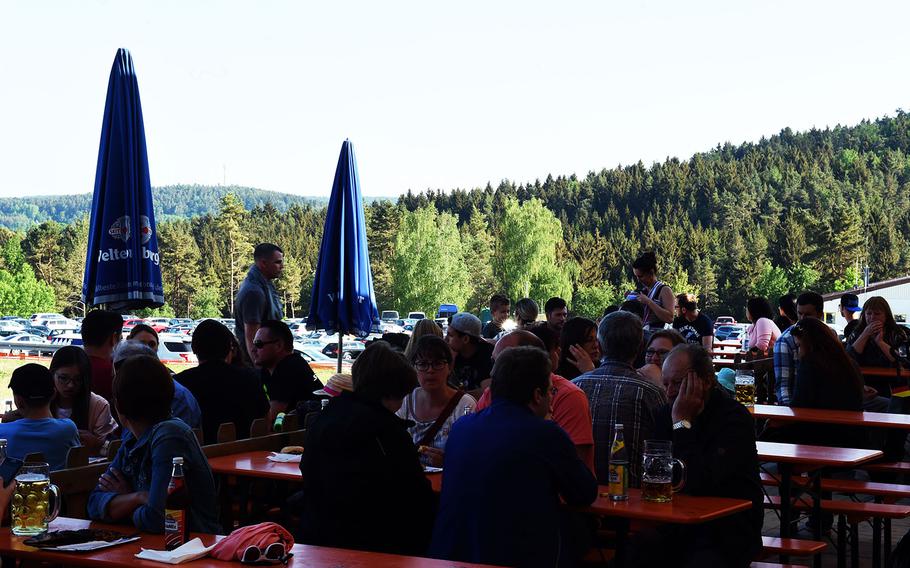 HOHENFELS, Germany – Soldiers deployed on a nine-month rotation to Europe celebrated German and American style at the German-American Volksfest Hohenfels this weekend.
The German-American Volksfest is a traditional German festival, with American flair. The fest is open to local Germans, American soldiers and families stationed in the area. The 1st Infantry Division's 2nd Armored Brigade Combat Team, who happen to be conducting training in the area while on rotation supporting Operation Atlantic Resolve, joined this year's celebration.
"We do our best to treat the rotational unit soldiers as a member of our community. The training is the priority, but when available, we reward them for a job well done," said Sgt. Maj. Thomas Holland, the command sergeant major.
The festival offers rides, games and a popular "Box Tour," which lets locals get a behind-the-scenes look at the base and see where the soldiers conduct large-scale war games.
Another festival favorite is the selection of German and American foods. German schnitzels and roasted river fish are served with mugs of Bavarian beer, along with classic American burgers and hot dogs served with cans of light U.S. beer, which is hard to find in most German towns.
Hohenfels officials estimate that around 60,000 Germans and Americans will attend the 47th-annual, five-day event, which concludes Sunday.
egnash.martin@stripes.com Twitter: @Marty_Stripes