US soldiers deploy to Kosovo amid enduring tensions
---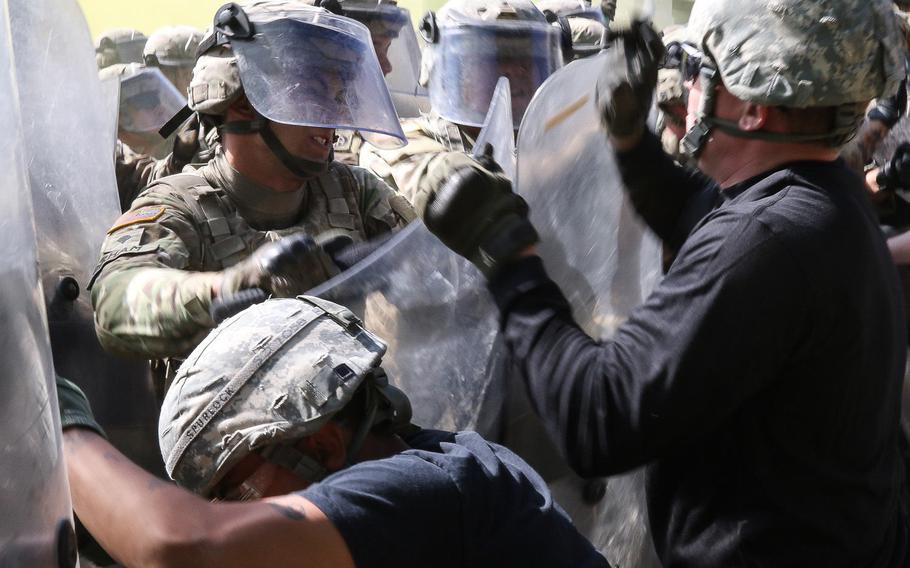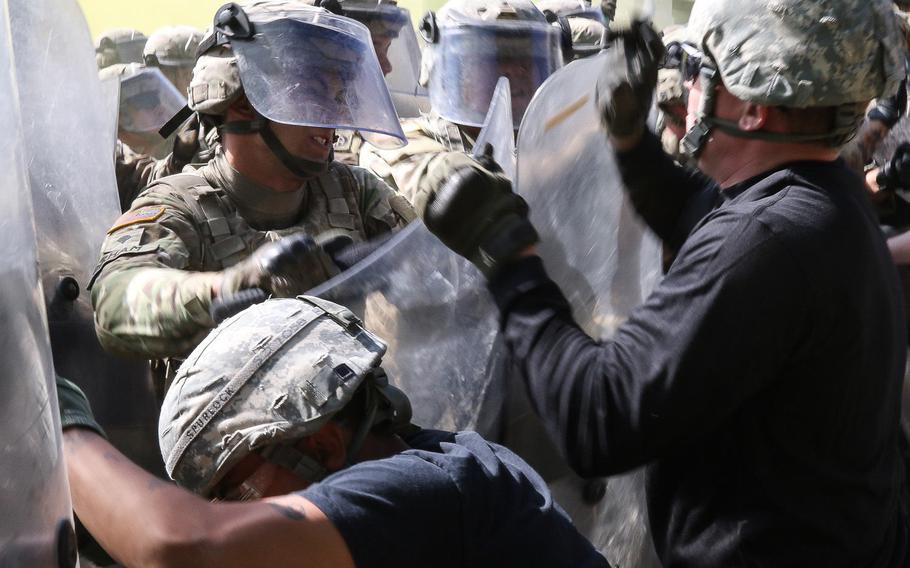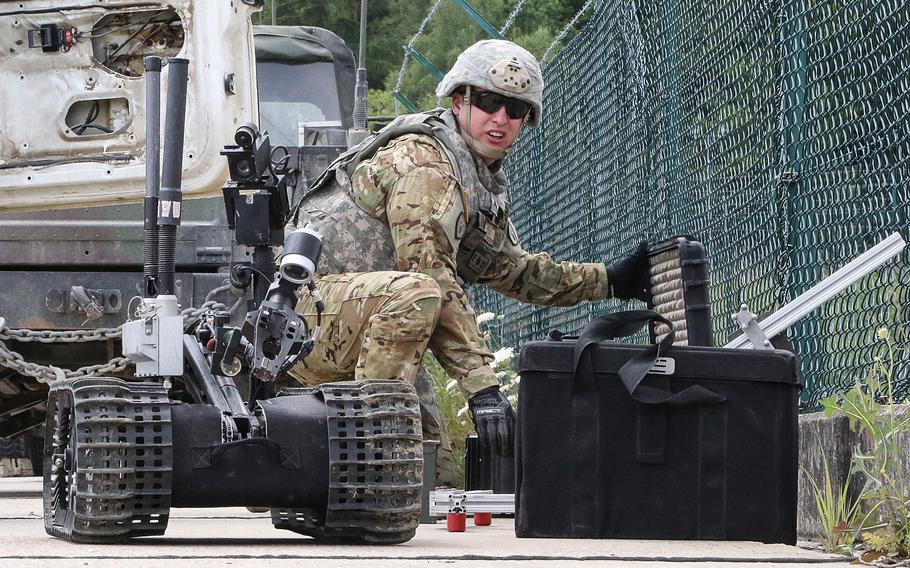 GRAFENWOEHR, Germany — A battalion-size unit of National Guardsmen is joining the NATO force in Kosovo, 18 years after the war that led the alliance to assume responsibility for security in the former Serbian province.
The peacekeeping mission, the longest in NATO history, has taken on renewed significance in recent months after a series of spats between Kosovo and Serbia, which does not recognize the independence of the mainly Albanian-inhabited region of 2 million people.
NATO commanders say their principal role is to enable unobstructed political dialogue between the two rival communities to take place.
"NATO's mission in Kosovo is to ensure a safe and secure environment and allow freedom of movement for the people of Kosovo," said Col. Michael Spraggins, commanding officer of the 39th Infantry Brigade Combat Team of the Arkansas National Guard. "Ensuring safety and security is important for the continuation of peaceful progress of Kosovo's political processes."
The 500-strong unit, made up of contingents from Arkansas, Texas, North Carolina, Oklahoma, California and New York, is scheduled to take over from the outgoing U.S. contingent on July 19 for a nine-month deployment. It will be the 23rd rotation of U.S. forces since 1999 in what is locally known as the "almost-forgotten mission."
Kosovo declared independence in 2008 and is now recognized by most of the world's nations. But it is still not a member of the United Nations because it isn't recognized by a number of major countries, including China, Russia and India.
Tensions rose in June after Kosovo's elections, in which Albanian nationalist parties made significant gains. Meanwhile, a Serbian political party loyal to Belgrade won a majority of votes among the Serb minority, which accounts for about 10 percent of Kosovo's people.
Local Serbs, who were once furious at NATO for defeating and ousting Serbian troops in the 1999 war, now insist that the 4,500-strong international force must remain in Kosovo in order to protect their community. NATO, which remains the region's ultimate security guarantor, recently vetoed a plan by Kosovo's government to transform its security forces into a regular army — a move the Serbs strongly oppose.
The troops work closely with the local security forces and the European Union's Rule of Law mission, conducting joint training and patrols in order to maintain peace.
Professor Florian Bieber, coordinator for the Balkans in Europe Advisory Group, said NATO soldiers are primarily filling a symbolic role in the region.
"But symbolism can be essential," Bieber said. "It signals a commitment to Kosovo and stability and discourages radical forces."
Kosovo was a province within Serbia until 1999, when Serbia's then-leader Slobodan Milosevic launched a bloody crackdown to stamp out a low-level insurgency. The campaign drew comparisons to the ethnic cleansing carried out by Serbian forces in Bosnia in the early 1990s, and the international community intervened militarily against Milosevic's forces.
After a 78-day NATO bombing campaign, Serbian troops withdrew from the province and Kosovo became a U.N. protectorate. In 2008, its government unilaterally declared independence.
Kosovo is a potential candidate to join the European Union, and Serbia is in the midst of negotiations to become the next EU member. Whether the two nations can put aside their historical grievances to work within a larger framework remains unclear.
"The biggest challenge is the lack of fully democratic and accountable governments, who are willing to work together irrespective of the past differences," Bieber said. "This creates tensions and false expectations that borders might change again.
"The region would be in a better place if the existing borders were universally accepted and focus would rest on ensuring that Kosovo is a prosperous state for Albanians, Serbs and all others, and that it lives in cooperation with Serbia."
---
---
---
---