US requests NATO surveillance aircraft in fight against Islamic State
---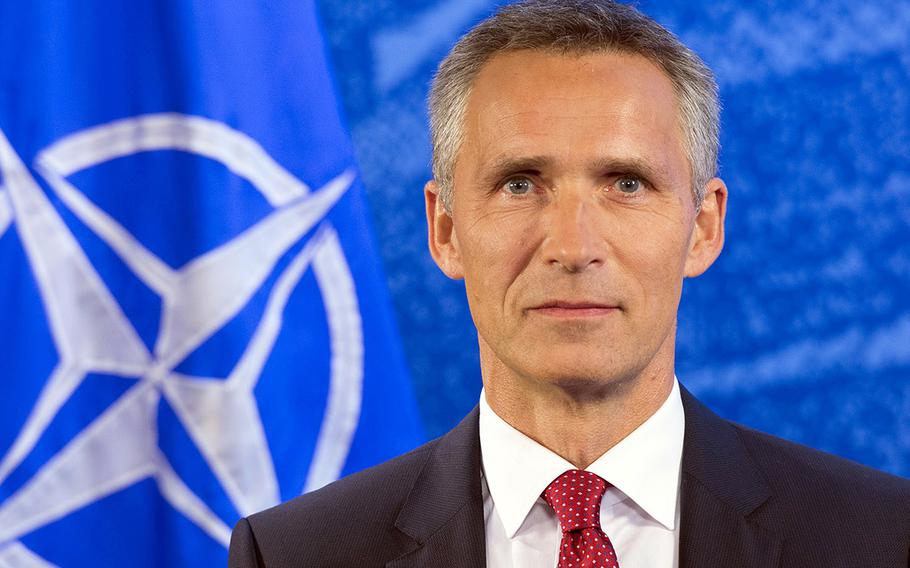 The U.S. has requested NATO provide surveillance aircraft for the campaign against the Islamic State in Syria and Iraq, NATO's top official said Thursday.
If approved by member states, the deployment of NATO Airborne Warning and Control System aircraft would mark the first direct involvement of the 28-nation alliance in the U.S.-led campaign against the Islamic State. So far, NATO has provided support around the edges with assorted training missions in places such as Jordan and plans to train Iraqi officers.
"We've got a request from the U.S. to provide support to the efforts of the coalition, to help them with the NATO AWACS surveillance planes, and we are now looking into that request," NATO Secretary-General Jens Stoltenberg said during a news conference at NATO headquarters in Brussels.
Currently, NATO has AWACS positioned in Turkey to help monitor Turkish airspace along the NATO ally's border with Syria. Turkey requested support after an incident late last year involving a Russian jet that Turkey said violated its airspace and was subsequently shot down.
Now, allies must decide whether to expand the mission into Syria and Iraq, a source of controversy for some member states such as Germany, whose troops are part of the AWACS effort in Turkey.
Stoltenberg offered no time line for a final decision on deploying the AWACS.
The prospect of NATO involvement in the air campaign against Islamic State militants is one of many issues confronting the alliance, which faces the "biggest security challenges in a generation," Stoltenberg said.
Responding to such challenges requires resources, and Stoltenberg repeated a long-running refrain that allies must invest more in defense to meet those challenges. In 2015, allies in Europe largely ended a long trend of cuts in defense spending, which Stoltenberg said is a sign of progress. In all, 16 countries increased spending last year with five reaching the NATO benchmark for spending 2 percent of their gross domestic product on defense measures. Overall, cuts in spending have "practically stopped," he said.
"This is a first step in the right direction," Stoltenberg said.
The U.S. still accounts for 72 percent of expenditures. However, some allies such as Italy continue to cut, with Rome reducing investment by about 12 percent.
Meanwhile, NATO is planning to increase operations in eastern Europe, where alliance forces have played a more prominent role since Russia's intervention in Ukraine nearly two years ago, Stoltenberg said. With increased Russian activity near NATO's borders, alliance jets were scrambled more than 400 times in 2015 to intercept Russian jets.
Leaders are expected to adopt decisions on how to increase NATO's posture in both the east and south at a summit in Warsaw in July. They could involve everything from increased troop numbers to prepositioned equipment and infrastructure to facilitate the flow of forces, Stoltenberg said.
Still, whatever steps are taken, they will pale compared to the days of the Cold War.
"There is no way we will go back to that threat posture," Stoltenberg said. "But we are talking about some increase in the military presence."
---
---
---
---