US, Poland mark 75 years since American troops freed POWs at Hohenfels
by
Immanuel Johnson
January 28, 2020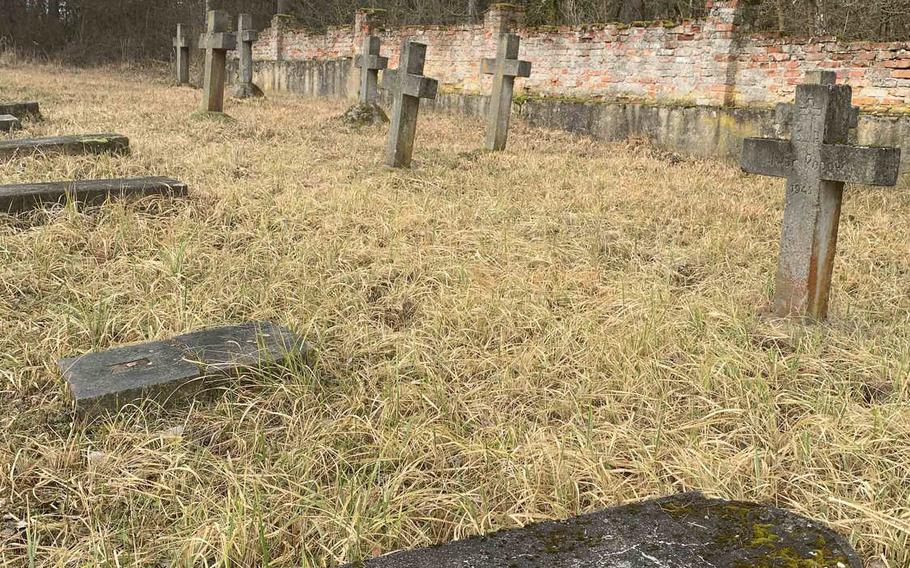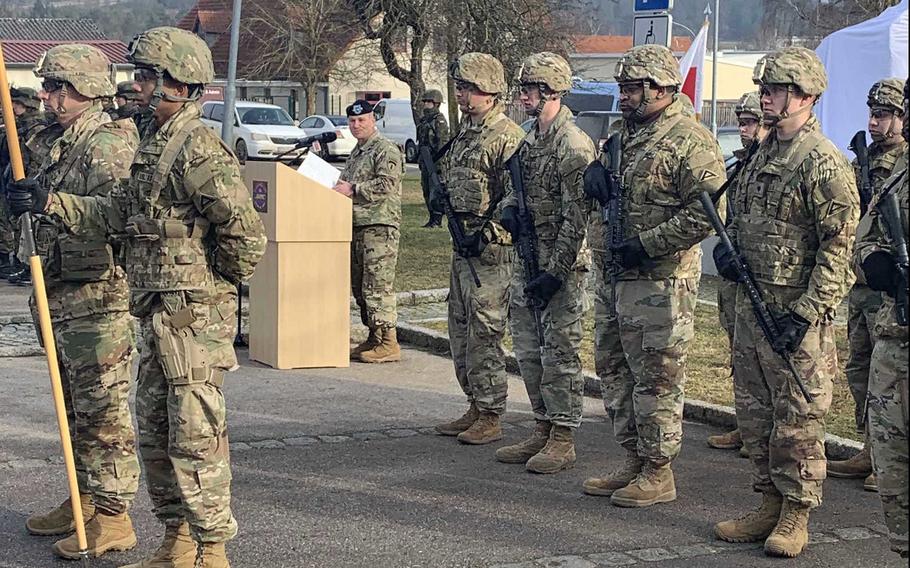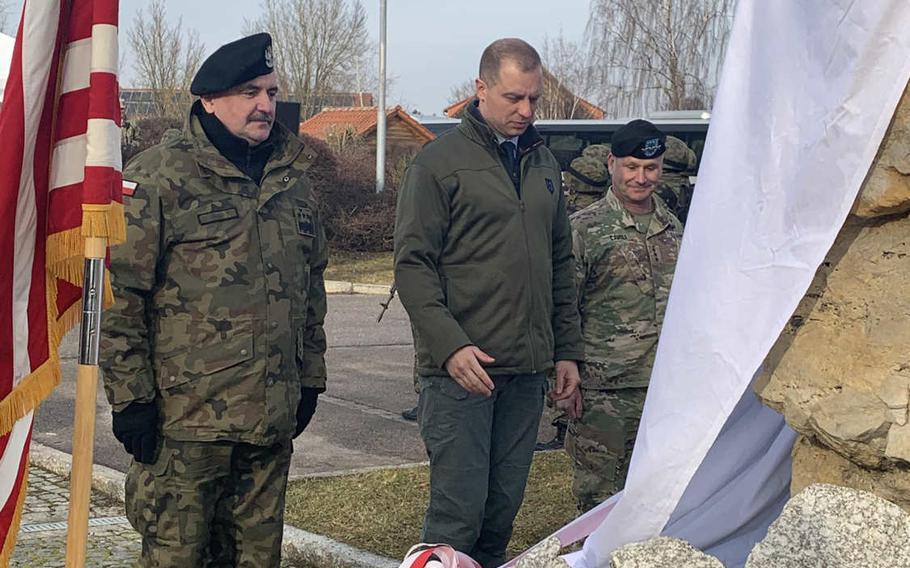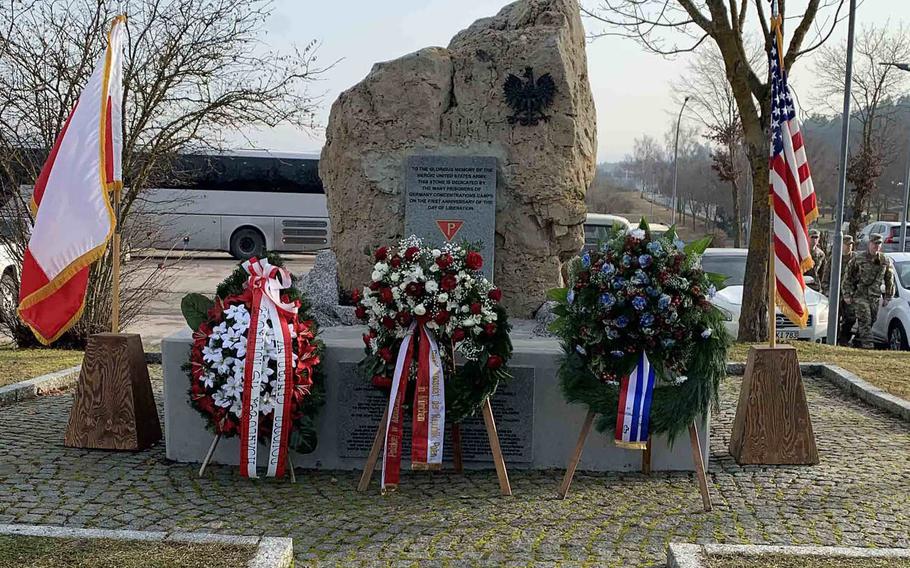 HOHENFELS, Germany — Americans and Poles on Monday commemorated the liberation 75 years ago by U.S. soldiers of the Stalag 383 prisoner-of-war camp, which was set up by Nazi Germany on land that now houses this U.S. Army installation.
"On April 24, 1945, the 65th U.S. Infantry Division under the leadership of Maj. Gen. Stanley Reinhart came here to Hohenfels," Lt. Gen. Christopher Cavoli, commanding general of U.S. Army Europe, told the crowd of hundreds at the event.
Mainly British service members were held as prisoners of war at Hohenfels by the Nazi regime, but after it was liberated by the Americans, "This former prisoner-of-war camp … became a safe haven … that provided relief and shelter and medical care to 12,000 displaced Polish citizens for the next five years," Cavoli said.
The ceremony marking the Americans' arrival at the camp was held 75 years to the day after the most notorious Nazi death camp, Auschwitz-Birkenau in southern Poland, was liberated by soldiers from the Soviet Union.
More than a million people were worked to death, died of disease or were sent straight from the deportation trains to perish in the purpose-built gas chambers at Birkenau during World War II. Most of the people killed at Auschwitz were Jews, but Polish resistance fighters, Catholic priests, homosexual people, gypsies and others also were interned in the death camp between June 1940 and January 1945.
"January 27 is a very important day in our history," Polish General Jaroslaw Mika, commander of the Polish Armed Forces, said at the ceremony in Hohenfels.
As Cavoli, Mika, and Poland's Ambassador to NATO, Tomasz Szatkowski, dedicated a monument to the American soldiers who liberated Stalag 383, Szatkowski praised the U.S. Army in Europe, saying, "They liberated many nations."
Today, the U.S. and its European allies, including Poland, are working "to strengthen Europe's eastern flank through our shared commitment to NATO's enhanced forward presence," Cavoli said.
A U.S.-led task force is working with the 15th Polish Mechanized Brigade in Bemowo Piskie, about 50 miles south of the Russian exclave of Kaliningrad, "to ensure security of that corner of our world," said Cavoli. American troops are also in Torun in central Poland, and Poznan, about 180 miles west of the capital, Warsaw.
johnson.immanuel@stripes.com Twitter: @Manny_Stripes
---
---
---