US pilot killed in plane crash in England
By
Steven Beardsley Adam L. Mathis
October 21, 2015
---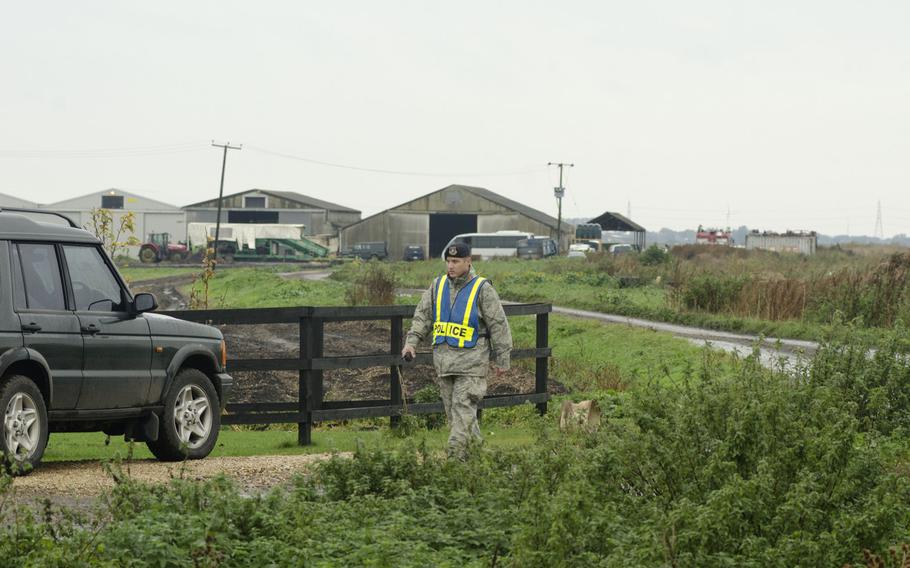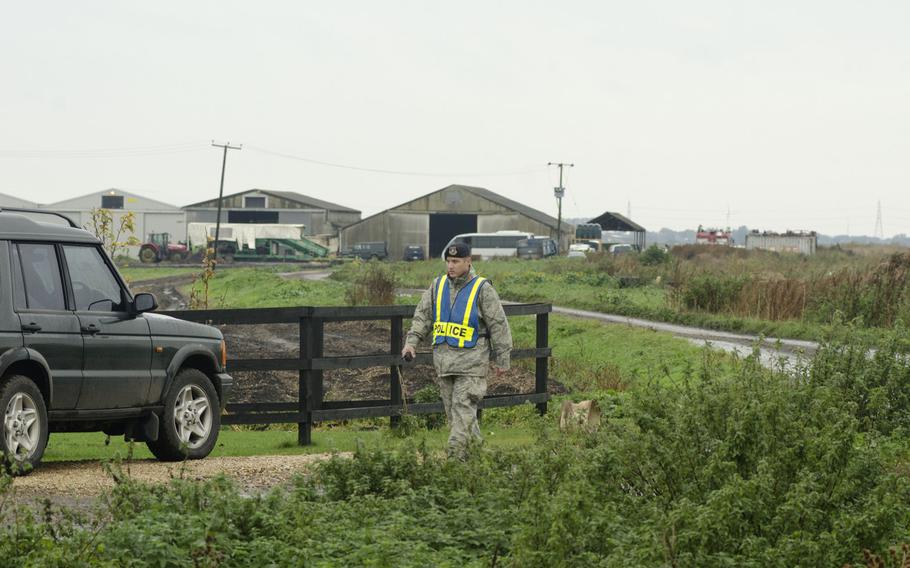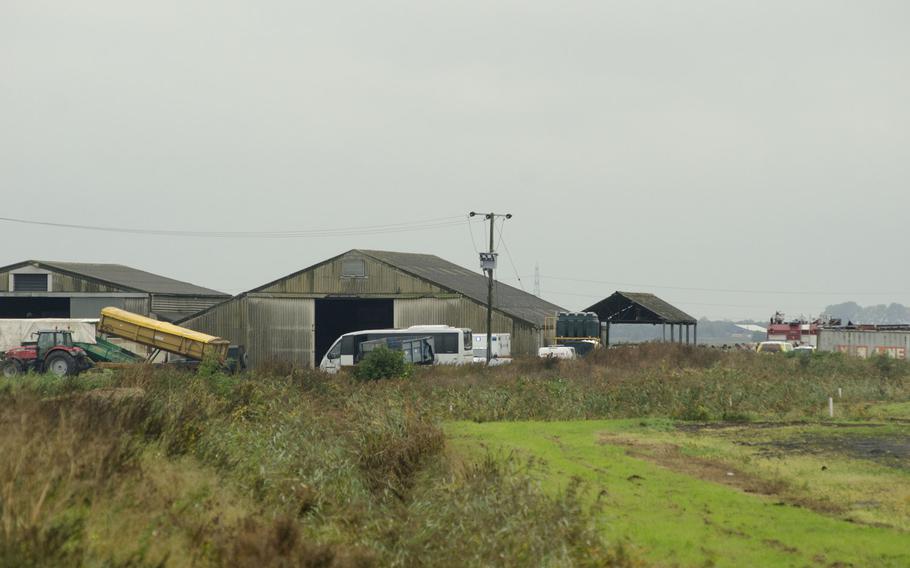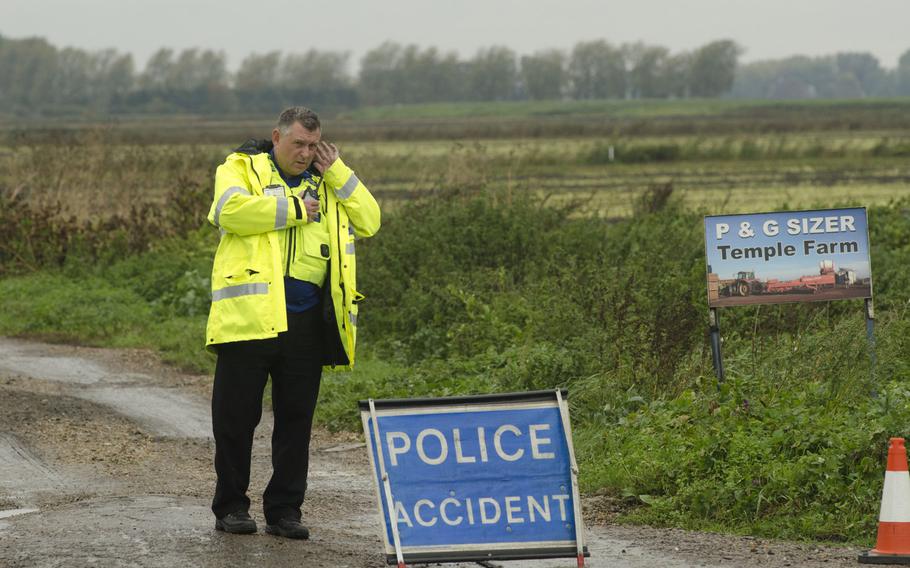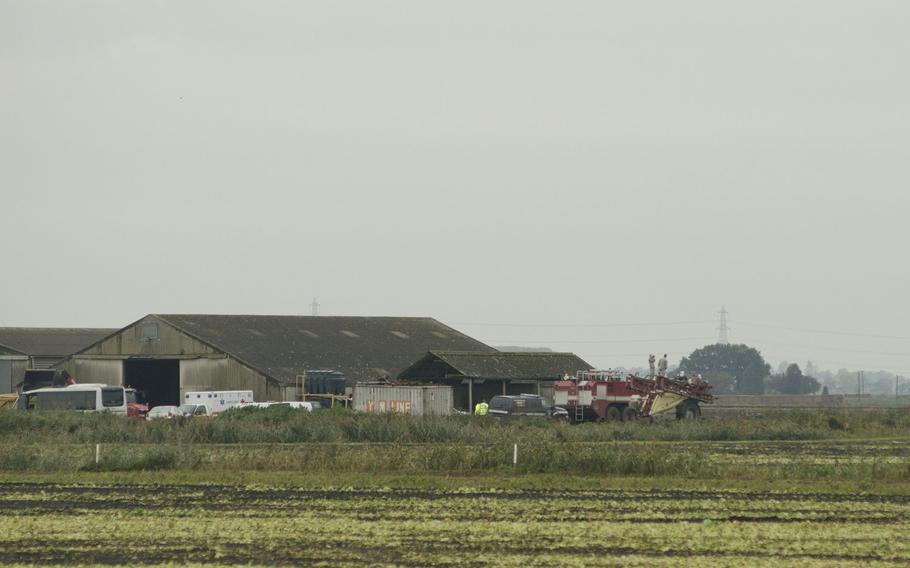 REDMERE, England — A Marine pilot was killed Wednesday in an F/A-18 crash in a field near RAF Lakenheath, local police and residents said.
The unidentified pilot was assigned to Marine Fighter Attack Squadron 232, out of Marine Corps Air Station Miramar, Calif., and was returning from deployment to Bahrain at the time of the crash, said Marine Capt. Richard Ulsh of Marine Forces Europe. The single-seater plane went down about 11 a.m., soon after taking off, Ulsh said.
A Cambridgeshire police spokeswoman said the pilot was killed. No one else was believed injured, police said.
The aircraft was one of six F/A-18C Hornets making the transit from Bahrain as a group, said a spokeswoman for 3rd Marine Aircraft Wing, the squadron's parent command. The other five landed at nearby RAF Lossiemouth in Scotland following the crash, she said.
The incident is under investigation, military officials said.
Police on Wednesday kept reporters and onlookers away from the crash site, a farm field in the hamlet of Redmere, about 10 miles from RAF Lakenheath.
Resident Patrick Turner, who lives near the crash site, said he heard the aircraft overhead but couldn't see it. The jet became so loud "I couldn't hear myself speak," he said. Then came the impact.
"All I saw was a complete fireball," Turner said.
Turner said he also saw a deployed parachute.
A military truck marked EOD, or explosive ordnance disposal, was seen leaving the crash site later in the afternoon.
Marine Fighter Attack Squadron 232 was assigned to a Marine air-ground task force spread out across the Middle East for operations against the Islamic State group in Iraq and Syria.
Karen Miles-Holdaway, who lives near the crash scene, told the Cambridge News, a local newspaper, "I was in my garden when I saw the plane going over. It was much lower than they usually fly at.
"I have so much praise for the pilot as I have heard he didn't make it. He took the plane away from the houses which was brilliant.
"We are just very grateful to him."
Col. Robert G. Novotny, commander of Lakenheath, said in a Facebook post that officials from his base and RAF Mildenhall were assisting in the post-crash work.
"Please keep the families, the unit and the USMC in your thoughts and prayers as we navigate this tragedy,' he said.
The F/A-18 is a multirole fighter aircraft capable of carrying air-to-air and air-to-ground weapons. As the Navy's primary strike aircraft, the jet has been used extensively over the past year to conduct sorties over Iraq and Syria in support of Operation Inherent Resolve.
This is the third U.S. military aircraft to crash in England in almost two years and the second to result in a fatality. Four U.S. airmen stationed at Lakenheath were killed in early 2014 after their HH-60G Pave Hawk collided with a flock of geese and crashed while on a training exercise near Salthouse.
Last October, an F-15D pilot from Lakenheath suffered minor injuries when his plane crashed in Lincolnshire. An Air Force investigation found that the crash was caused by the pilot's attempting an "inappropriate" maneuver combined with a flaw in the aircraft's nose.
Steven Beardsley reported from Naples, Italy. Stars and Stripes reporters Jennifer Svan and Chris Church contributed to this report.
beardsley.steven@stripes.com Twitter: @sjbeardsley
---
---
---
---