gallery
US National Guardsmen improving bases in Poland and Romania
by
Martin Egnash
April 26, 2019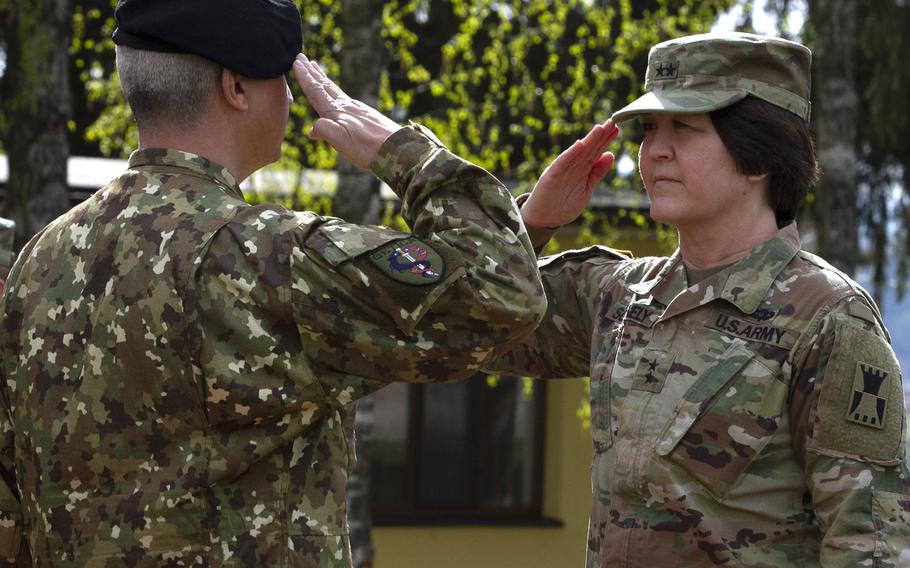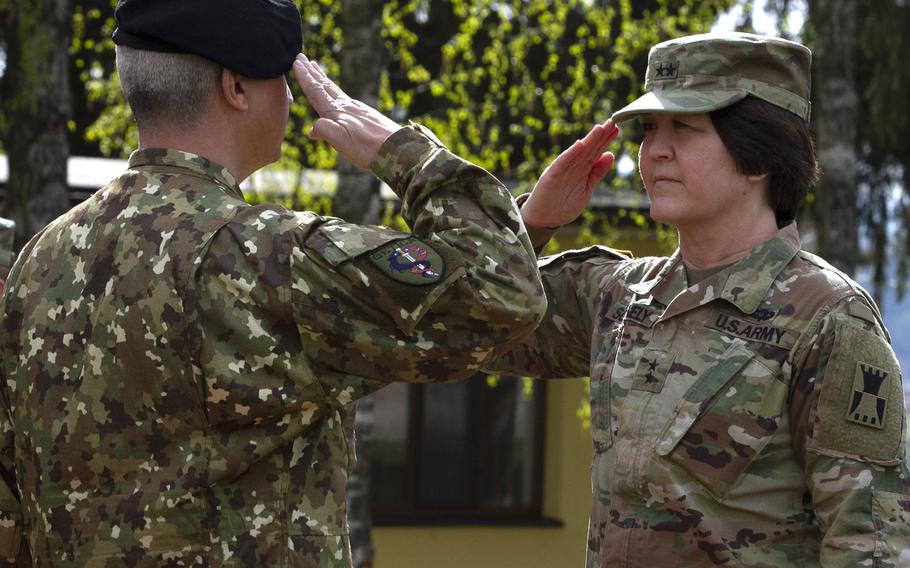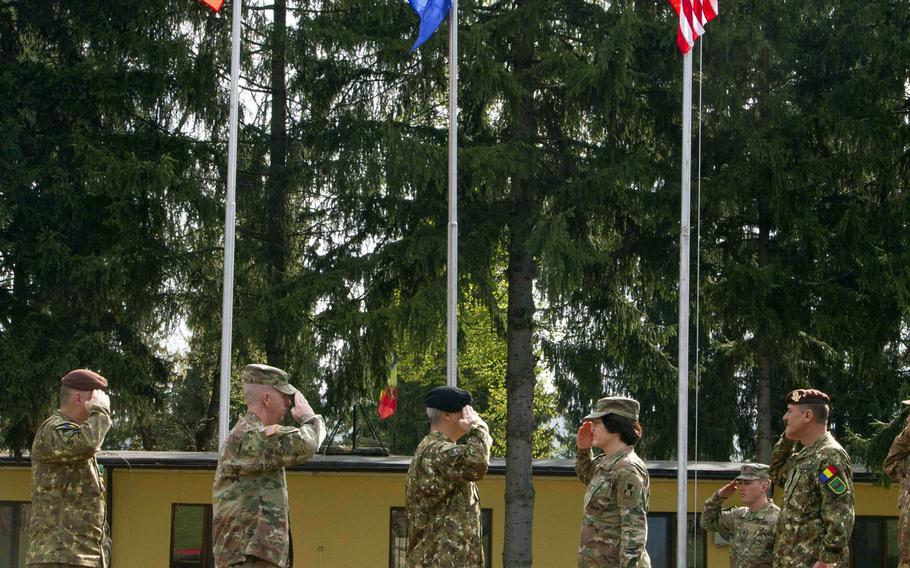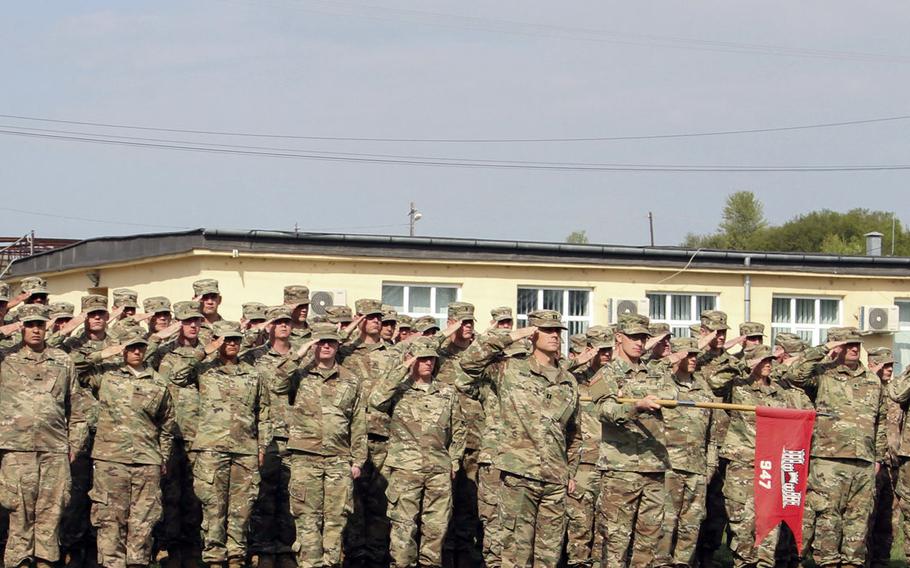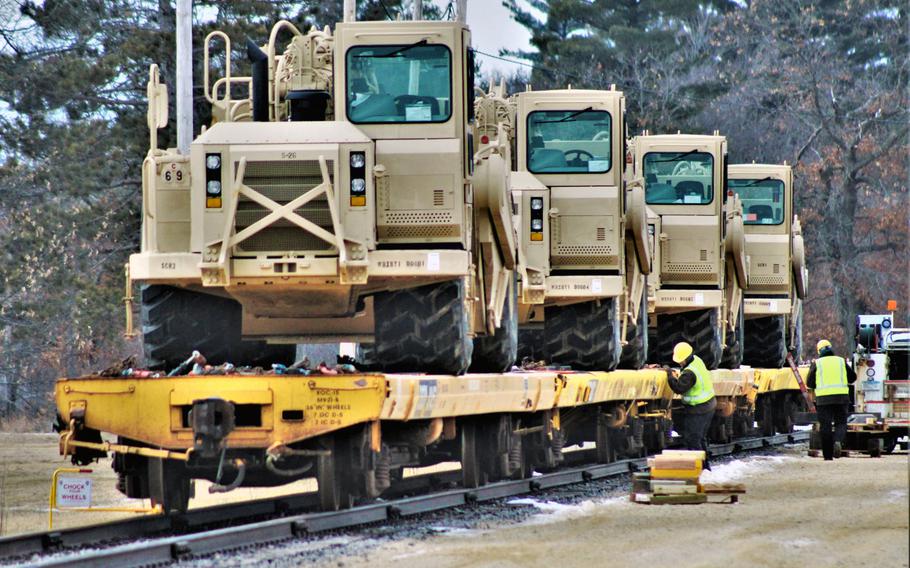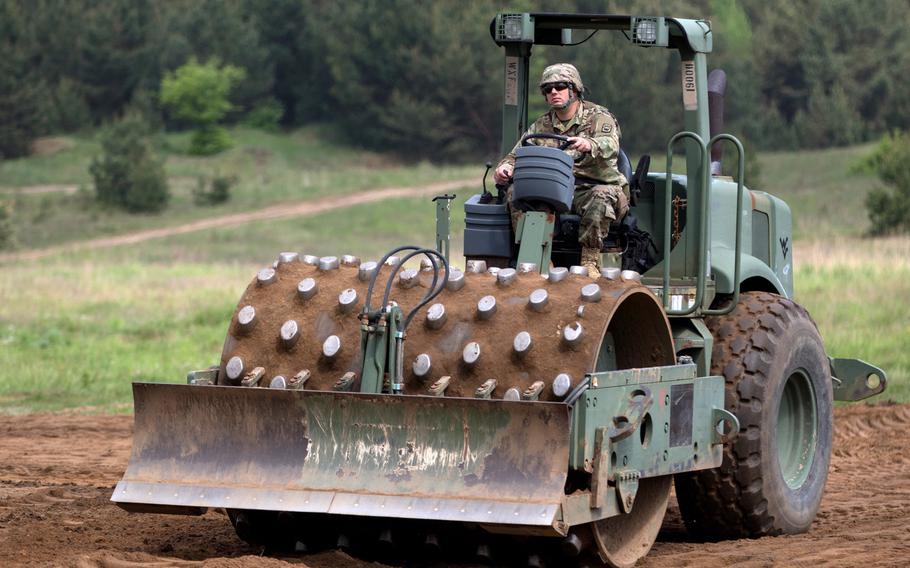 National Guardsmen have started paving the way for future operations in Eastern Europe in a five-month military engineer mission to improve infrastructure at allied bases in the region.
National Guard units from across the United States — including Alaska, Colorado, Kentucky, Illinois, Nevada, Pennsylvania, Rhode Island and West Virginia — this week began the long process of building up Polish and Romanian training facilities as part of Operation Resolute Castle.
The base-building activities come as Warsaw and Washington discuss possibly building a permanent American military installation in the former Soviet Bloc country. Polish President Andrzsej Duda has pledged to commit $2 billion for the facility. The base, Duda said jokingly, could be called "Fort Trump."
Infrastructure improvements that would assist NATO forces in moving toward Eastern Europe in the event of an emergency have been high on the list of priorities for U.S. commanders in Europe in recent years.
Resolute Castle's projects in the Drawsko Pomorskie and Zagan Training Areas in western Poland and the Cincu Training Area in eastern Romania give soldiers "hands-on experience working in an austere environment," where they are clearing ground and building, said an Army statement on Thursday.
Unlike many military exercises, the operation is designed to leave behind permanent facilities in the allied nations' training areas. The U.S. will bear the roughly $22 million cost of the projects.
Still, the Army maintains that the focus of the work is on training and that the new facilities are just a bonus.
"The first and foremost priority for the exercise is increasing training readiness for our military troop construction engineers," said Maj. Christopher Gillispie, the operation's plans officer. "These projects in Poland and Romania involve significant sustainment, force protection, engineering, communications and infrastructure development activities."
Resolute Castle is part of Operation Atlantic Resolve, the U.S. commitment to reassure Eastern Europe and deter Russian aggression after their 2014 annexation of Ukraine's Crimean Peninsula.
The projects in Poland include improvements to a base camp, upgrades to an ammunition supply point and a variety of road and infrastructure enhancements. In Romania, projects include building range target pits and improving roads.
"So, what are we building on this foundation in 2019?" asked Maj. Gen. Miyako Schanely, head of the 416th Theater Engineer Command from Illinois, which is engaged in Romania. "Some would answer that we labor together to build ranges, training facilities and base security infrastructure. And although that answer is correct, we truly build so much more."
egnash.martin@stripes.com Twitter: @Marty_Stripes