Video | Photo gallery
US drills for 'advanced' enemy in Eastern Europe during 20-nation exercise
---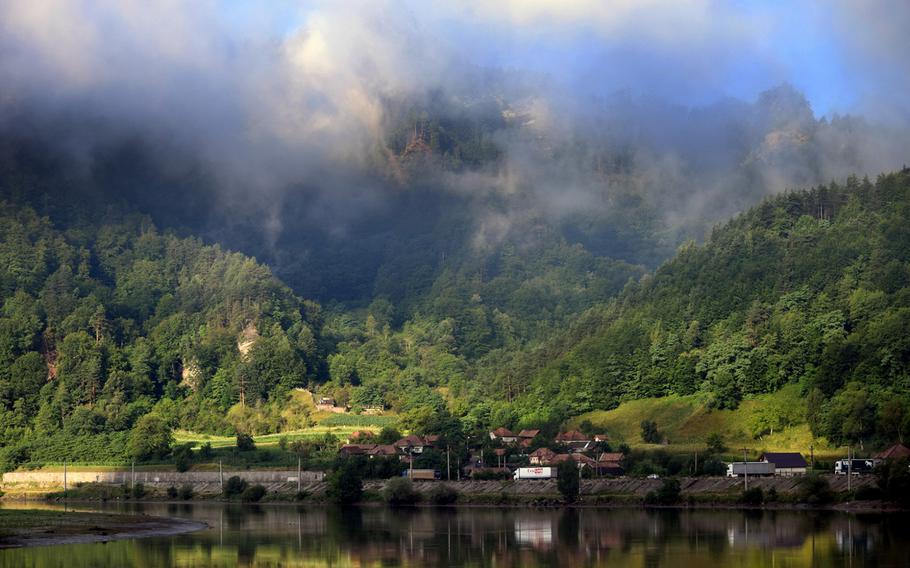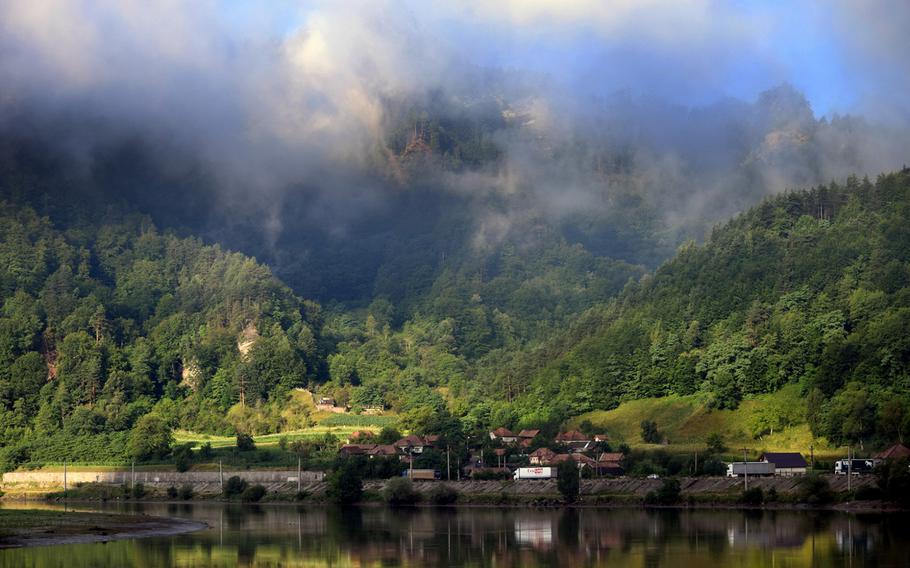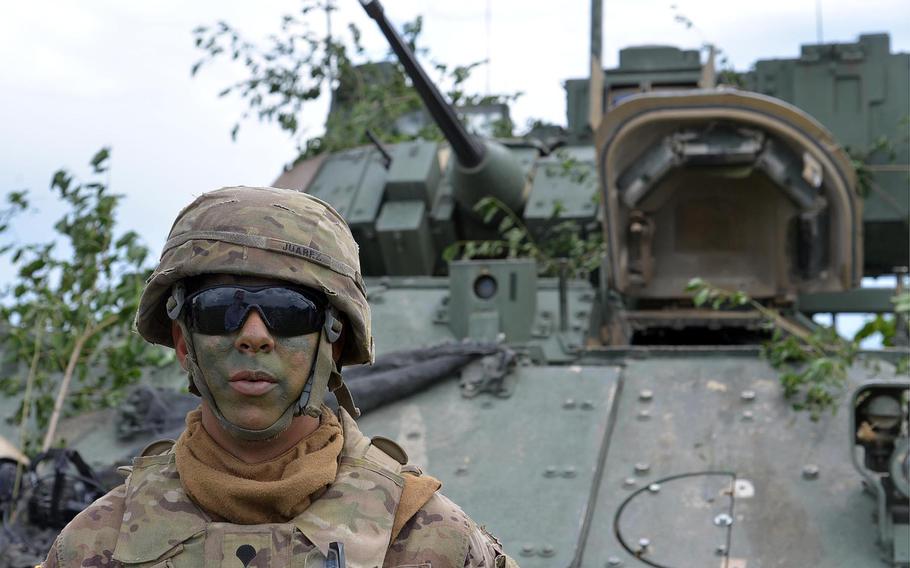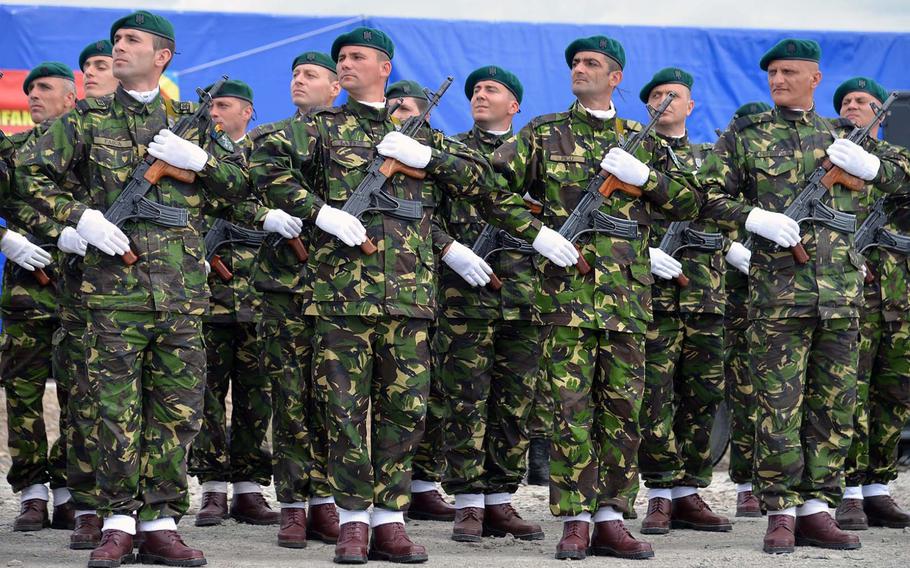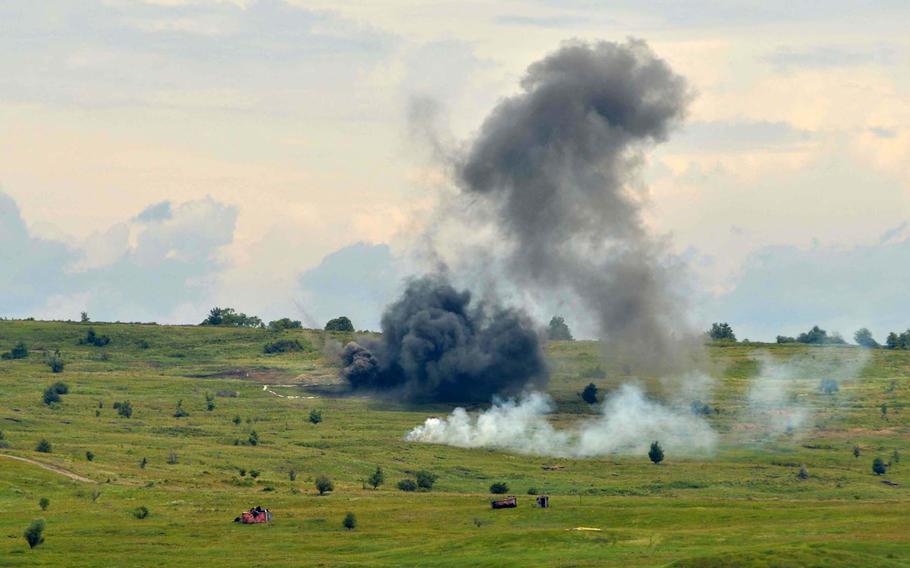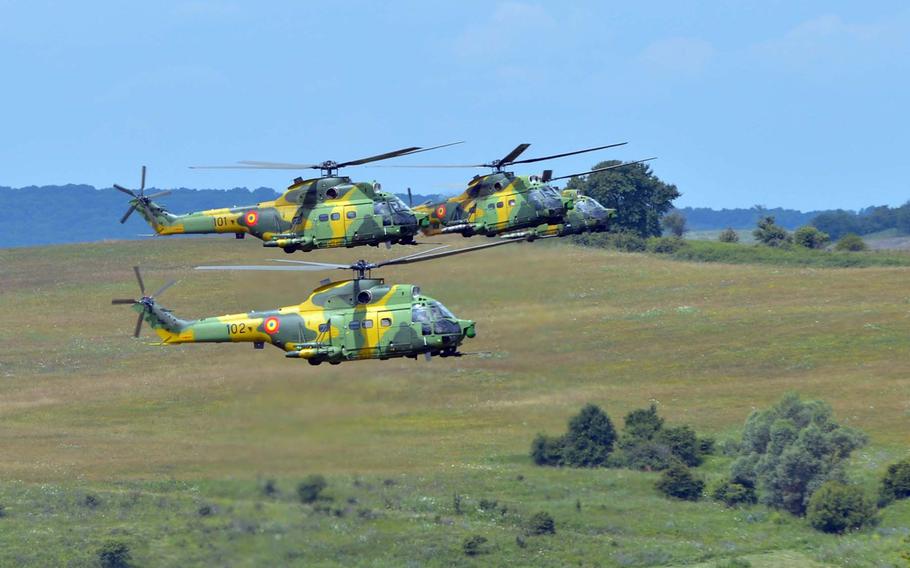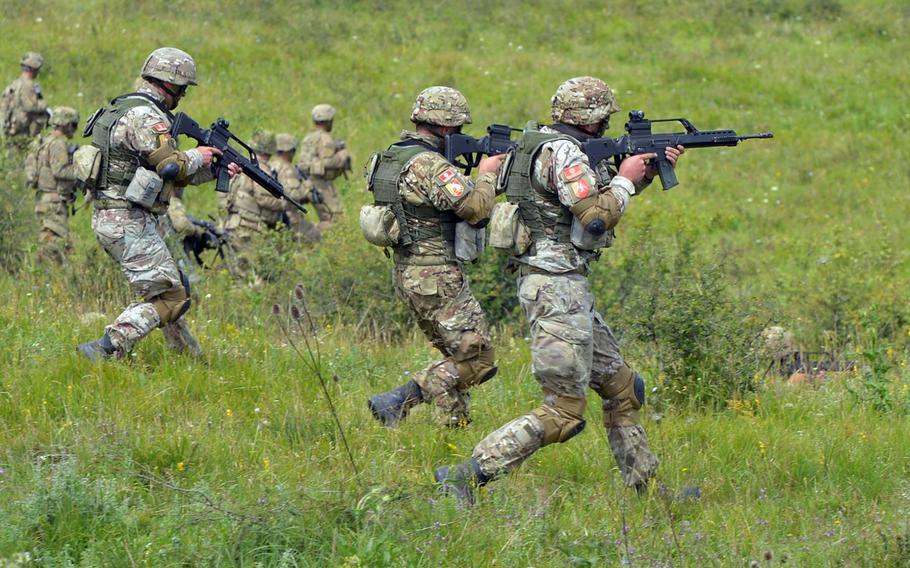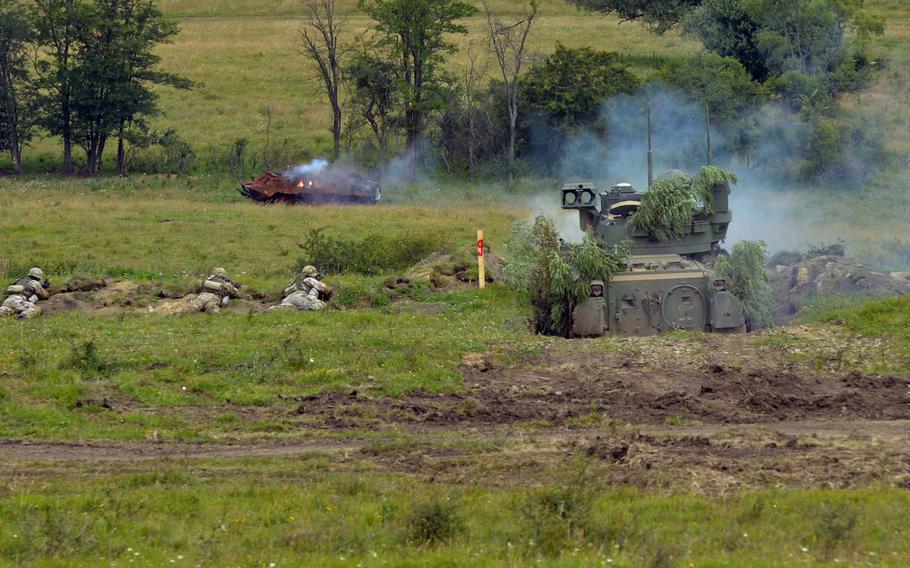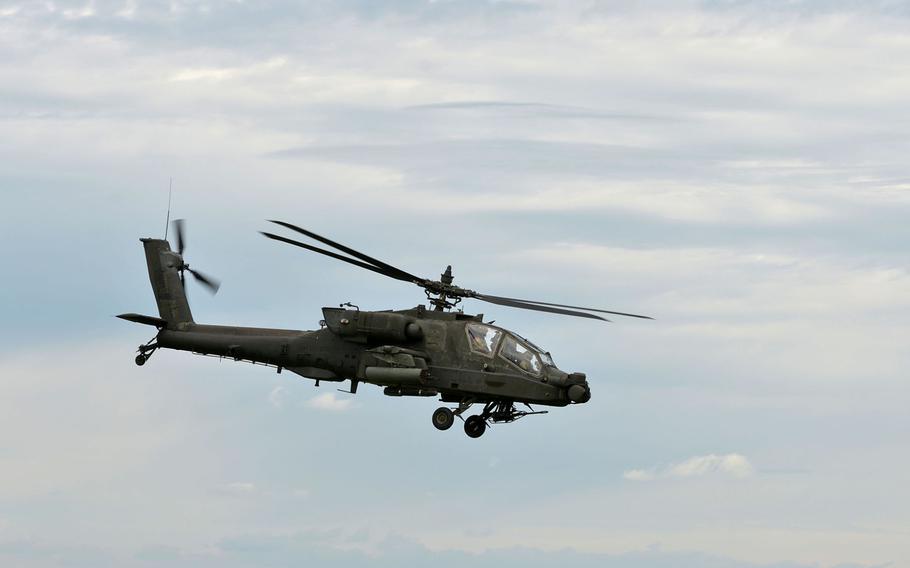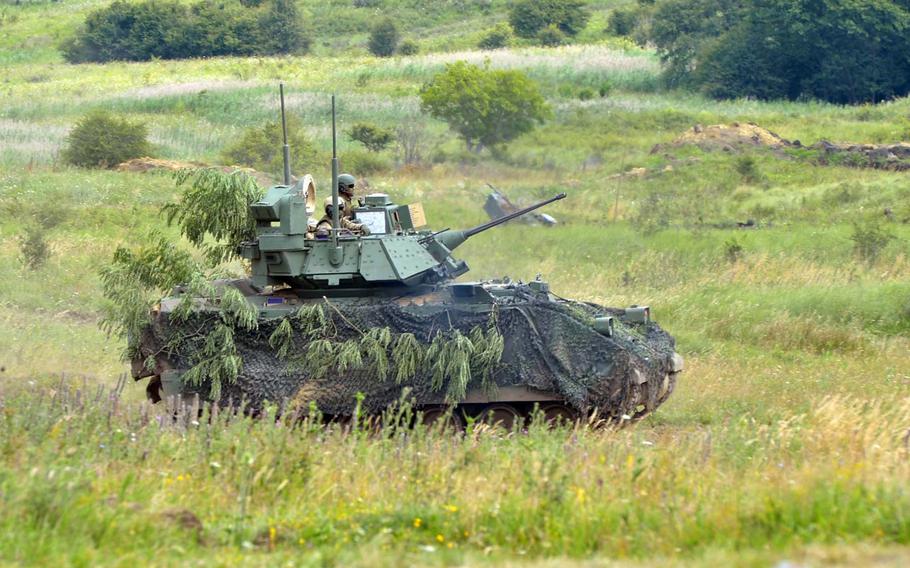 CINCU, Romania — Artillery thundered, Apache helicopters blasted their guns and MiG-21 fighters screeched across the sky as more than 4,200 troops fought an enemy in a large-scale war game designed to ready soldiers for a sophisticated adversary.
The U.S. Army Europe-led Saber Guardian exercise is pulling together more than 25,000 troops from 25 nations, and on Saturday some of those forces showcased their firepower before a crowd of military brass.
After 15 years in Afghanistan and Iraq, the U.S Army needs to make sure its troops can also fight against more technologically advanced forces, said Gen. James McConville, vice chief of staff of the U.S. Army.
"We saw tanks, and we saw Apache helicopters," McConville said in an interview with Stars and Stripes. "We saw combined operations. And for some types of adversaries that's a good capability to have."
Although the opponent was unnamed, the exercise does come at a time when the West is concerned about a more aggressive Russia.
In the past three years, the U.S. has picked up the pace of its operations, with larger, more intensive exercises designed to bolster the ability of allies to fight together.
During Saber Guardian, troops will be spread out across Romania, Bulgaria and Hungary for two weeks of drills.
The fighting scenarios have grown in complexity since 2016, with opposition forces designed to challenge allies' ability to maneuver with speed, said USAREUR commander Lt. Gen. Ben Hodges.
"That matters because if there ever was a crisis we would be coming together on very short notice," Hodges said. "We wouldn't have six months to get ready."
Numerous combat vehicles are traversing mobile bridges laid over rivers, ensuring what Hodges calls "speed of assembly."
Col. Jeff Shoemaker, who directs USAREUR's exercise program, said the object is to train as soldiers would fight.
Artillery was laid down first on the enemy, followed by attack helicopters and advancing infantrymen.
"When I am going to fight, I am going to start with my longest-firing weapons," he said.
U.S. tanks and Bradley Fighting Vehicles then unloaded on moving targets in the distance.
During Saturday's demonstration, 650 fighting vehicles maneuvered, while fixed-wing aircraft teamed with Romanian and U.S. attack helicopters to support troops on the ground.
Soldiers from the 3rd Armored Brigade Combat Team, 4th Infantry Division, a unit on rotation from Fort Carson, Colo., provided the ground firepower.
Spc. Martin Juarez, a soldier with the 3rd Armored Brigade, said the hardest part of his 9-month deployment to Eastern Europe — set to end in late September — is the family separation. The upside, he said, is the many opportunities to fire on ranges in countries he never thought he'd see.
Six months into its rotation, Juarez's brigade has fired more than 1 million rounds of ammunition.
"It's a lot of good training," Juarez said.
For Hodges, pushing more resources into the Black Sea region for training comes as NATO has added reinforced battle groups in the Baltics and Poland, which is freeing USAREUR to send some of its rotational forces south.
"That was frankly very helpful in that it freed up a full battalion to do other things," Hodges said. "That increased our flexibility."
Going forward, Hodges said Cincu's base could play a more central role for USAREUR in southeastern Europe.
The U.S. is spending about $23 million to renovate the sprawling countryside range for more complex operations.
Romanian Brig. Gen. Gheorghita Vlad, commander of the Cincu base, said 122 infrastructure projects are underway, which will improve combat training.
"It is a strong message for deterrence against a potential enemy," he said.
Vandiver.john@stripes.com Twitter: @john_vandiver
---
---
---
---