US deployed Patriot missiles to Lithuania for multinational war games
---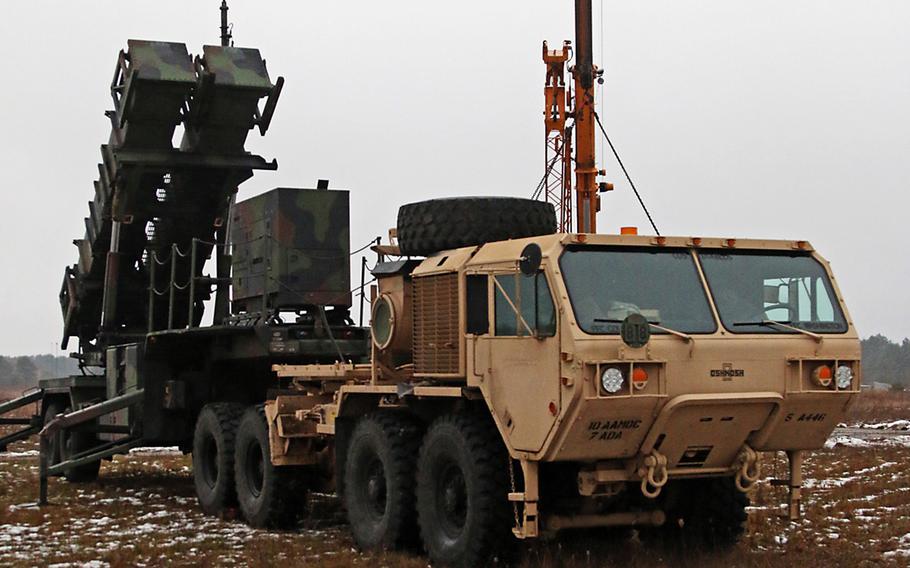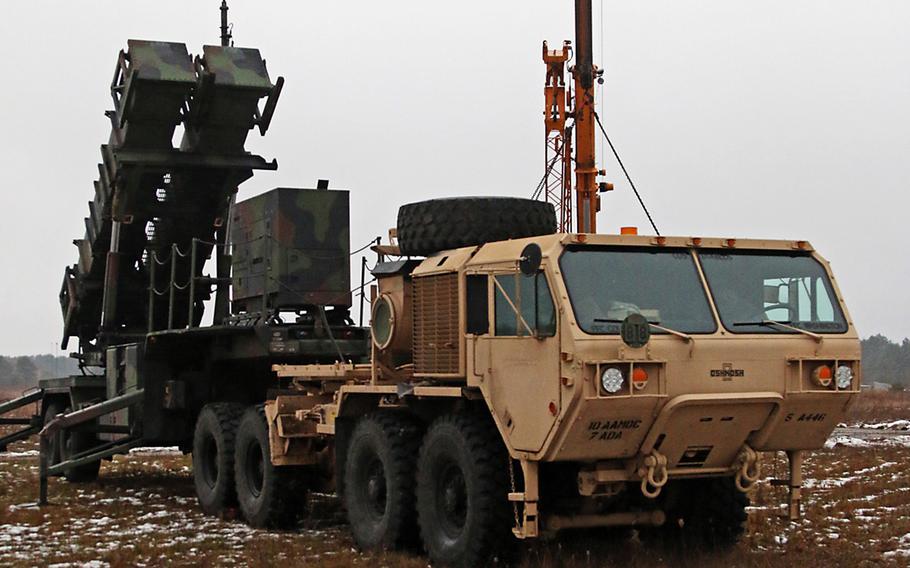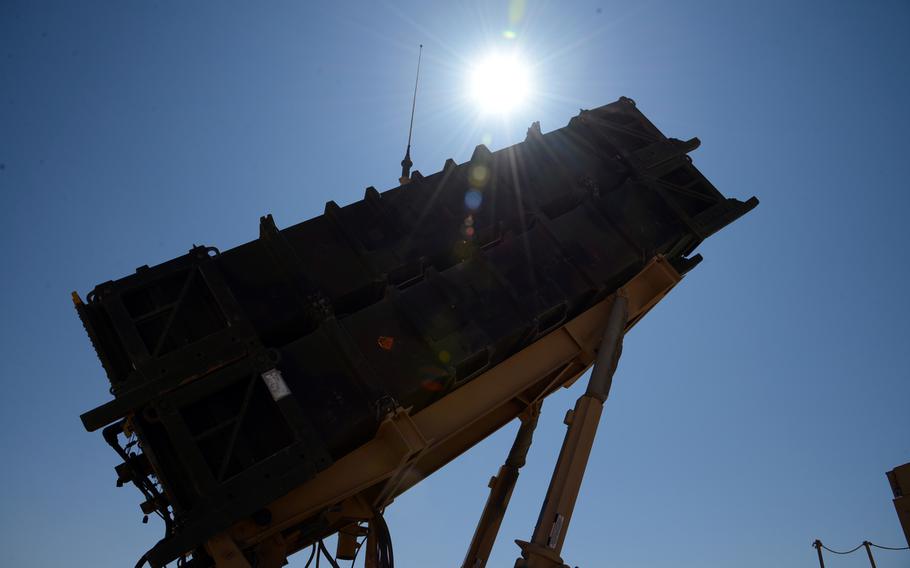 STUTTGART, Germany— The U.S. military deployed Patriot missiles to Lithuania on Monday to take part in upcoming war games, marking the first such deployment of the sophisticated missile defense system to the small Baltic nation, Lithuania's defense ministry announced.
The arrival of the Patriots "demonstrates the steadfast U.S. commitment to the security of Lithuania and its high readiness to send strategic capabilities to the region," the ministry said.
The Patriots will take part in multinational air defense drills dubbed Exercise Tobruq Legacy 2017, which runs until July 22.
The exercise will train NATO ground based air defense units to operate in conjunction with each other and refine airspace command and control procedure, the Lithuanian defense ministry said.
The exercise, which aims to integrate various weapons systems, will include about 500 soldiers and 30 different air defense systems, the ministry said. The size of the U.S. force and number of Patriot batteries taking part in the exercise wasn't released Monday.
The Baltics have been a focal point for the U.S. military and other NATO states amid heightened tensions with Russia. Countries such as Lithuania worry about a more aggressive Russia on its border, though Moscow has said it has no designs on NATO territory.
It was unclear Monday how long the Patriots will remain in Lithuania. However, the deployment of the missiles comes ahead of a massive Russian war game slated to kick off in September.
Russia's Zapad 2017 has worried Lithuania, in particular, saying the war game could involve up to 100,000 Russian troops near NATO's borders.
U.S. Army Europe is planning to boost the number of forces in the Baltics ahead of Zapad in an effort to enhance its readiness.
USAREUR is expected to send about 600 paratroopers to Lithuania, Estonia and Latvia in a deployment that will coincide with the Russian exercises.
The move falls under Operation Atlantic Resolve — the ongoing campaign to reassure allies anxious about a more aggressive Russia.
vandiver.john@stripes.com Twitter: @john_vandiver
---
---
---
---