US Army uses French port as new launch point for Europe mission
by
John Vandiver
July 13, 2020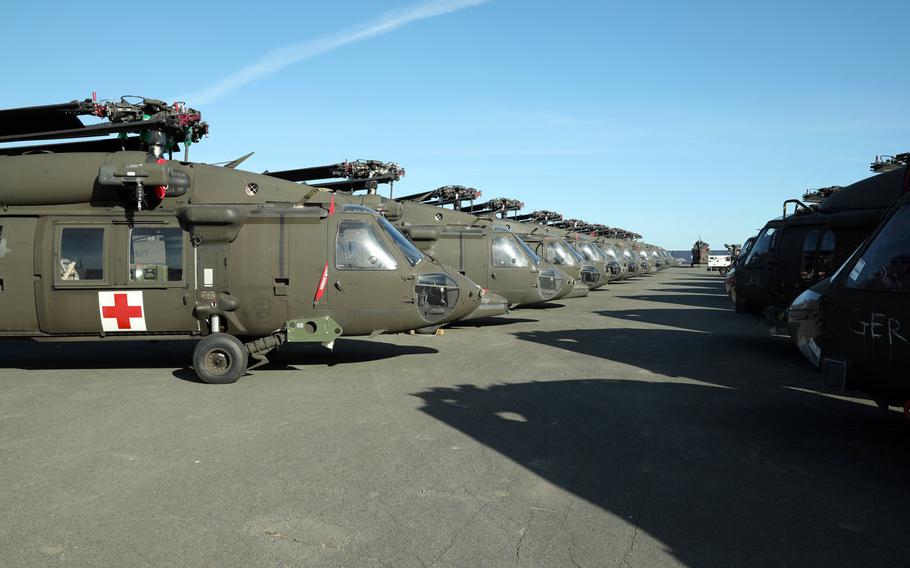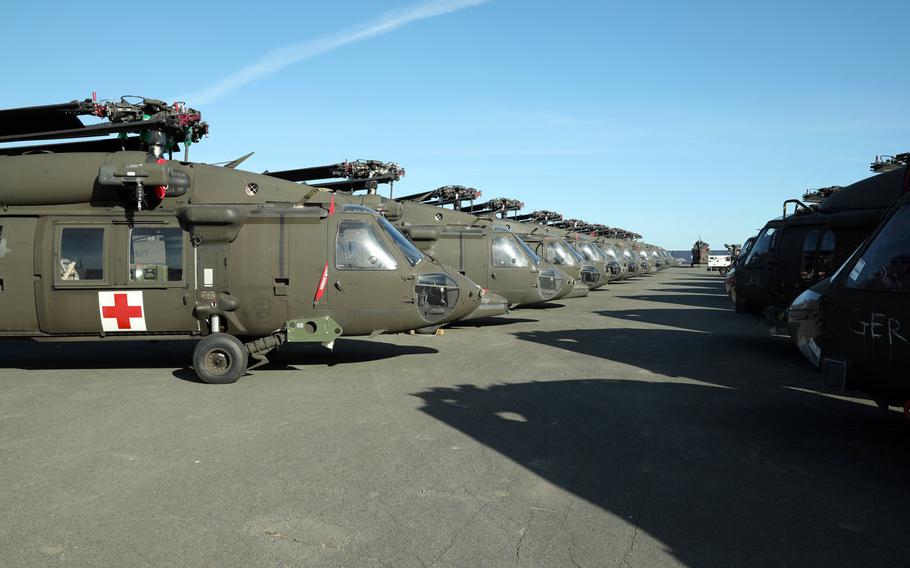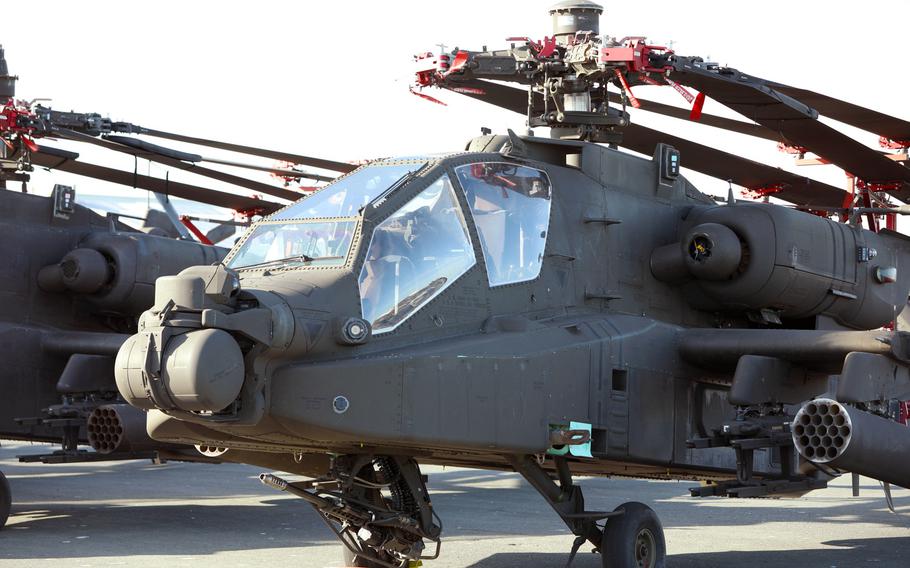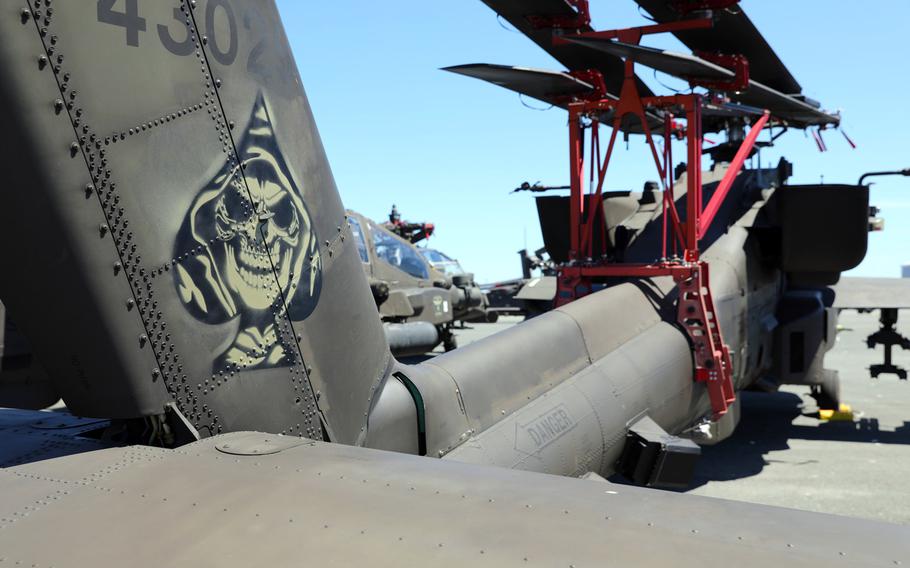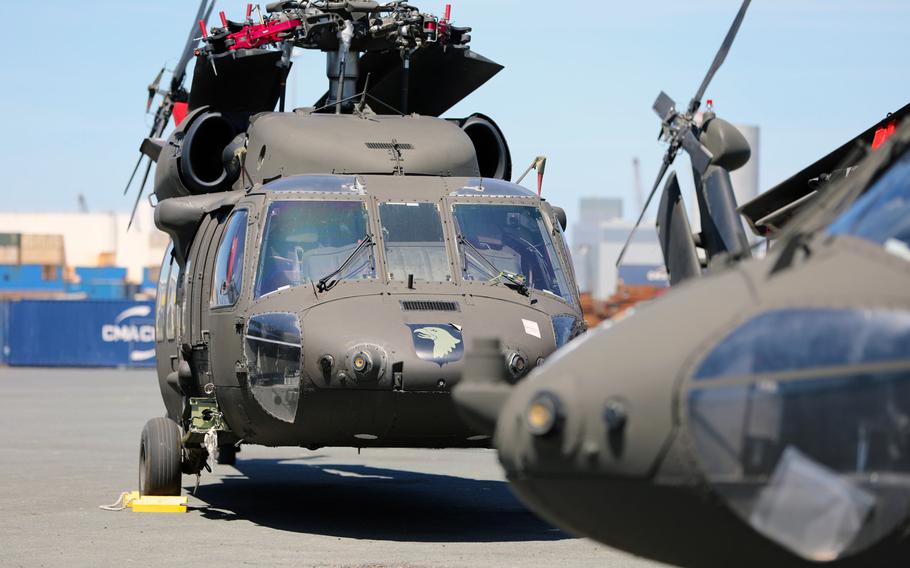 STUTTGART, Germany — Dozens of U.S. Army helicopters began flights Monday from La Rochelle, a port in western France used during the Cold War that is now playing a key role in deploying soldiers to NATO's eastern flank.
About 60 Chinook, Black Hawks and Apaches from the Fort Campbell, Ky.-based 101st Combat Aviation Brigade are headed to Latvia, Poland and Germany. The operation is part of a nine-month rotation connected to the Atlantic Resolve mission, which is focused on deterring potential Russian aggression.
"The port is vital to the reception, staging, and onward movement of the 101st CAB from the U.S. to the European continent," U.S. Army Europe said in a statement Monday. "Using La Rochelle Port strengthens the France/U.S. bilateral relationship by providing increased military mobility for the collective defense of Europe."
USAREUR said this is the first time it has used La Rochelle's port for the Atlantic Resolve effort, which began in 2014 following Russia's annexation of Ukraine's Crimean Peninsula.
U.S. European Command has emphasized the need to expand logistical options so that commanders have more choices in a crisis. La Rochelle, once a hub for U.S. forces in the 1940s and later in the Cold War, now joins a location in Bremerhaven, Germany, as a significant port in the Army's modern network.
The 101st CAB helicopters will travel this week to forward locations in Illesheim, Germany, where about 40 will be stationed. Approximately 20 others will continue on to Powidz, Poland. Ten will remain in Powidz, a logistics and aviation center about 150 miles west of Warsaw.
The remaining 10 aircraft will fly to Lielvarde, Latvia. Soldiers with the 101st CAB are expected to conduct training missions all along NATO's eastern borders.
USAREUR said flights departing La Rochelle were scheduled to occur between 6 a.m. and 6 p.m. and that no weekend flights are planned. Ahead of the flights, USAREUR issued advisories that communities in the flight path could see large helicopter formations.
"These flights will adhere to standard noise abatement procedures," USAREUR said.
It was expected to take about a week for all the aircraft to reach their destinations.
vandiver.john@stripes.com Twitter: @john_vandiver
---
---
---
---