US Army Africa commander suspended amid investigation into texts
by
Nancy Montgomery
September 1, 2017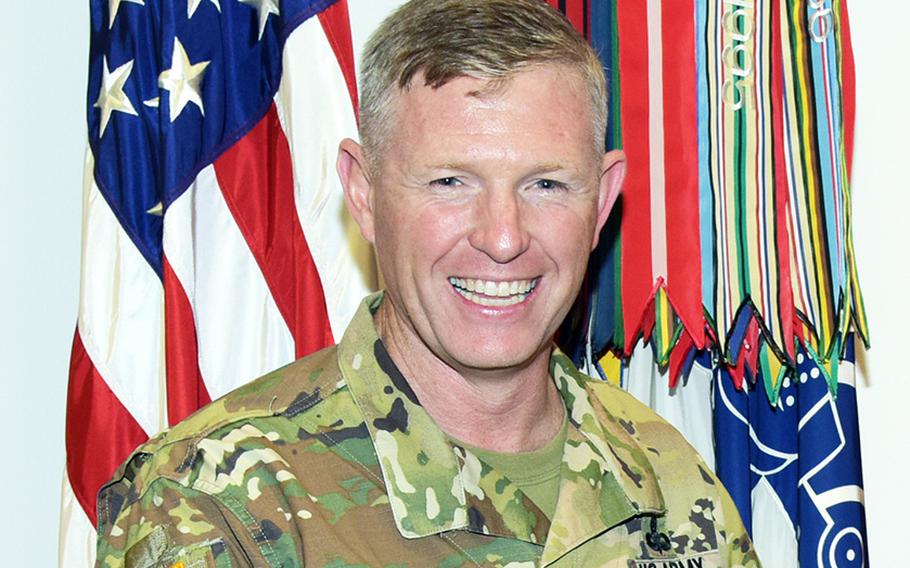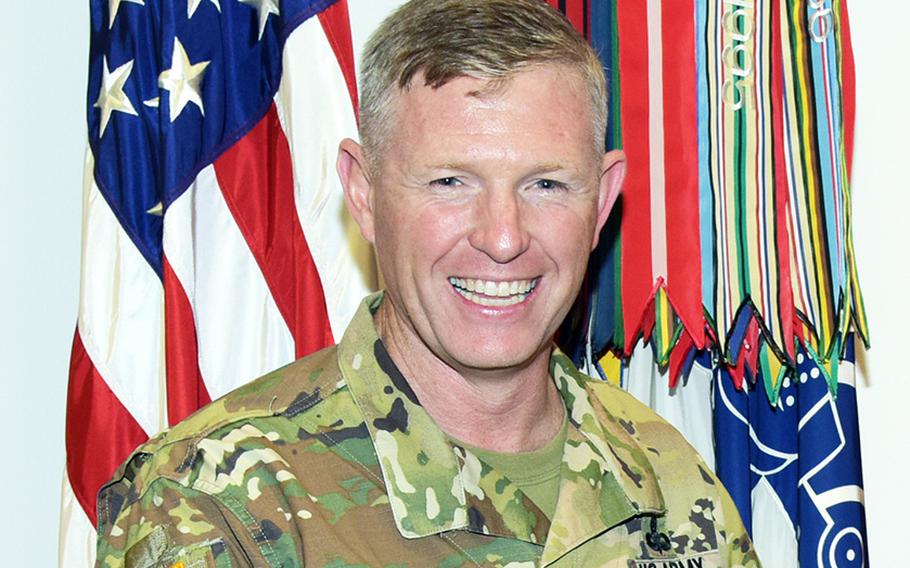 VICENZA, Italy — The 30-year career of U.S. Army Africa's commander was in jeopardy Friday after he was suspended from command in the wake of flirtatious messages he is suspected of sending to another man's wife.
Maj. Gen. Joseph Harrington is suspected of sending private Facebook messages such as "U can be my nurse" and "How often does your devil vixen come out?" to the woman, an enlisted man's wife, from March through June.
The woman gave the messages to an advocacy group, which then shared them with Stars and Stripes.
An Inspector General probe began just as USA Today reported the story late Thursday.
"MG Harrington has been suspended from his duties as the Commander of United States Army Africa's Southern European Task Force pending the completion of an investigation by the Army's inspector general," the Army's chief of public affairs office said in a statement Friday.
Harrington issued his own statement in an email to Stars and Stripes: "I look forward to the completion of the investigation."
Don Christensen, president of Protect Our Defenders, which advocates for military sexual assault and harassment victims, said any such messages between a general and the enlisted servicemember's wife would violate military law.
"I would say they clearly violated Article 133 — conduct unbecoming an officer," said Christensen, a former Air Force judge and top prosecutor. "That's based on upon his rank, command status, the fact that he was married and the fact that this spouse was married to a junior enlisted under his command."
Christensen, who reviewed messages provided by the woman, said that Harrington would have trouble successfully claiming that he'd had no bad intentions, because of messages purportedly sent by him that ask the woman to delete them.
"There's no way in hell this guy should be texting some junior enlisted's wife in the middle of the night, and he knew it," Christensen said.
Christensen said that Harrington also phoned the woman often and once contacted her from the shower.
In one conversation, while Harrington was in Malawi, the woman asked if it was dangerous. "Africa! Dangerous? That's you silly," he responded.
The messages began after Harrington met the woman, who was not identified, at the gym on Caserma Ederle, Christensen said.
He often messaged late at night, Christensen said. When the woman asked why he didn't message her during the day he responded, "Work!!!!!"
Once he asked her, "So what should I dream about tonight? Work or play?"
In another purported message, the woman mentioned that it was cold in Vicenza. "You know how to increase the temp!" he replied.
When in one exchange the woman mentioned that she'd argued with her husband, Harrington is alleged to have responded: "I'm sorry! Make up se…x is fun."
A New Jersey native who became an Army officer through ROTC and was commissioned in 1987, Harrington has been considered a rising star. He served as executive officer to retired Gen. Martin Dempsey when Dempsey was Army chief of staff and when he was chairman of the Joint Chiefs of Staff.
Harrington said in a May interview with Stars and Stripes that he regarded Dempsey as the epitome of a military leader.
For instance, Dempsey had routinely written letters not only to families of troops hurt or killed in action, but also to personally commend deployed soldiers to their families.
Harrington decided to do that, too, he told Stars and Stripes.
"Every night at the end of the night, I'd write a letter," he said. "It made going to sleep every night easier."
Harrington took command of USARAF last year after a posting with NATO's Allied Rapid Reaction Corps in Gloucestershire, England. He's spent a third of his career in European postings.
Married with a young son, he frequently discussed the importance of trust.
"Trust is the cornerstone of relationships," he said, "and it is not possible to surge trust."
Christensen said that the Army could not have left Harrington in command while the investigation proceeded.
"Unless they removed him he's still the convening authority, he's still acting on military justice issues," he said.