US airmen help train Tonga troops for upcoming Afghanistan deployment
By
Adam L. Mathis mathis.adam@stripes.com
April 17, 2013
---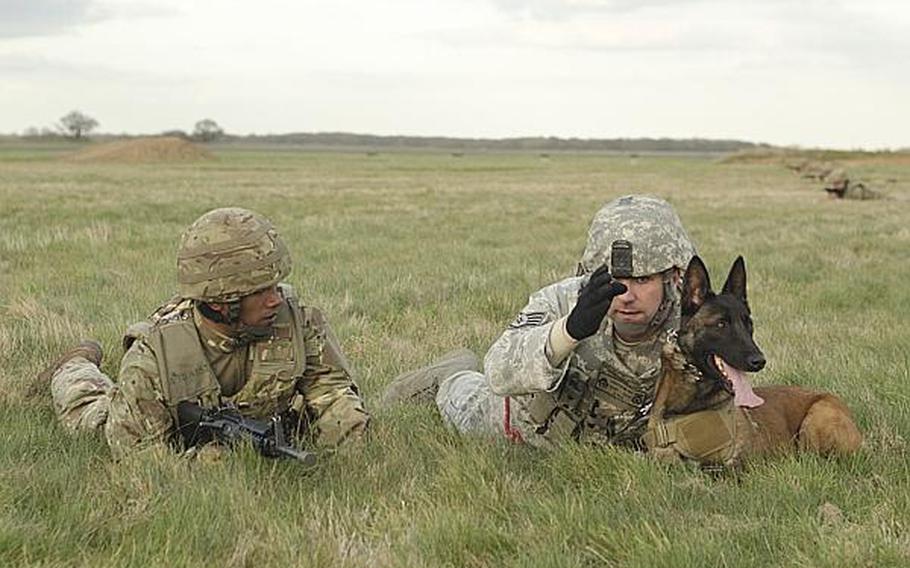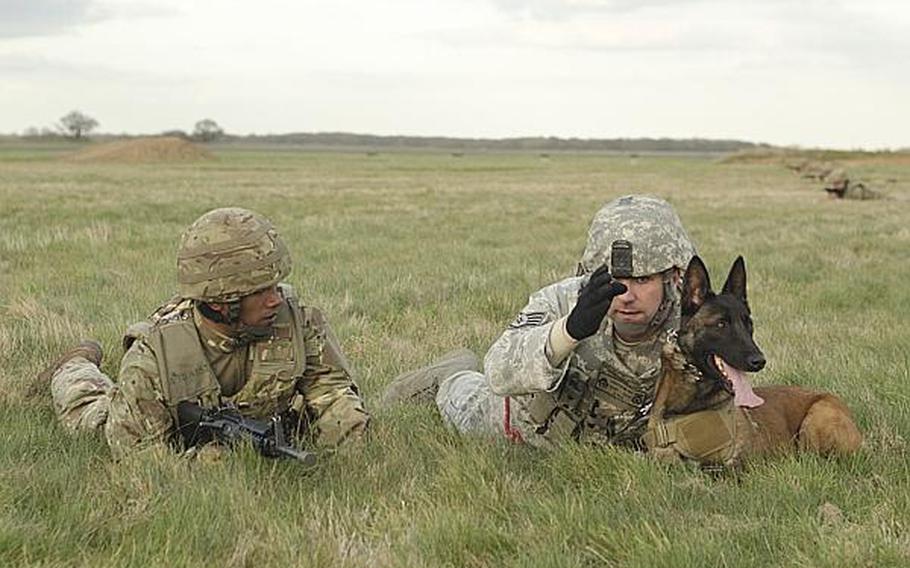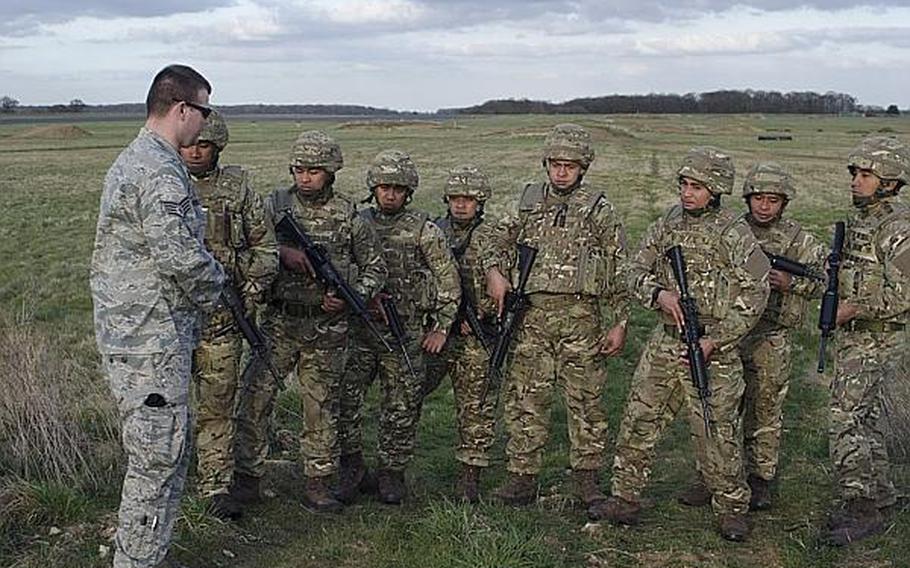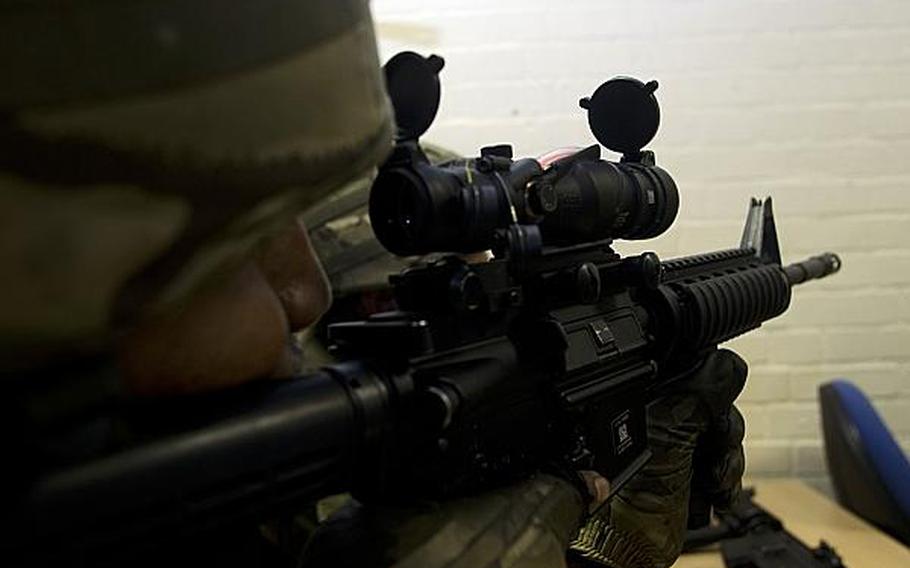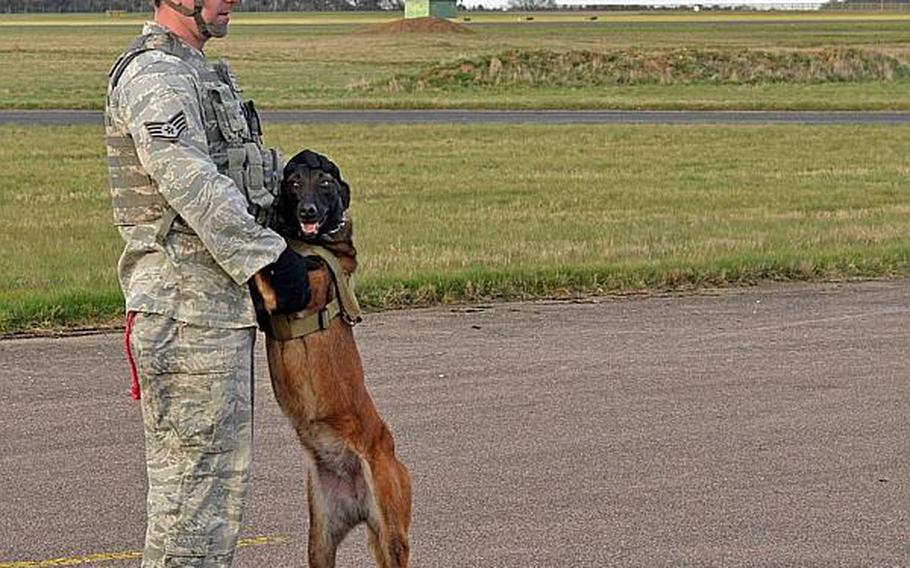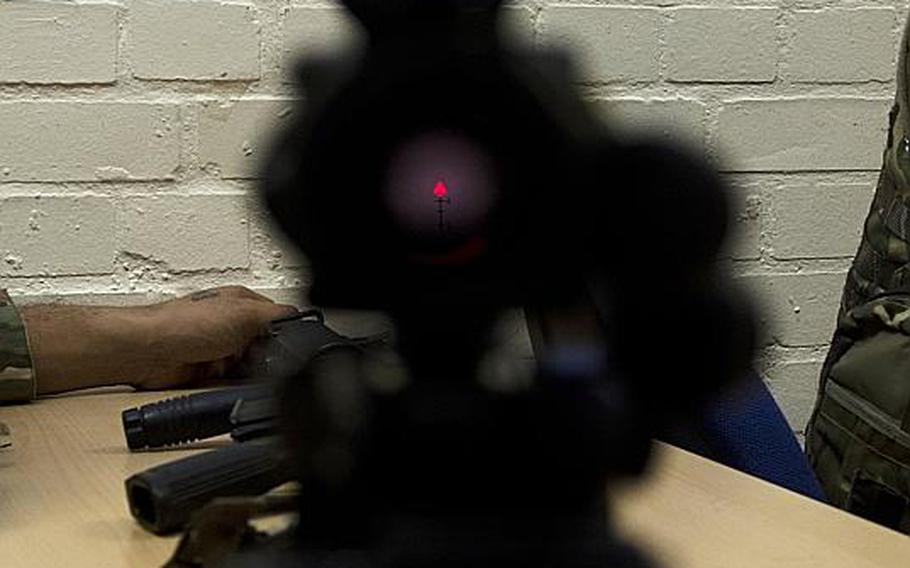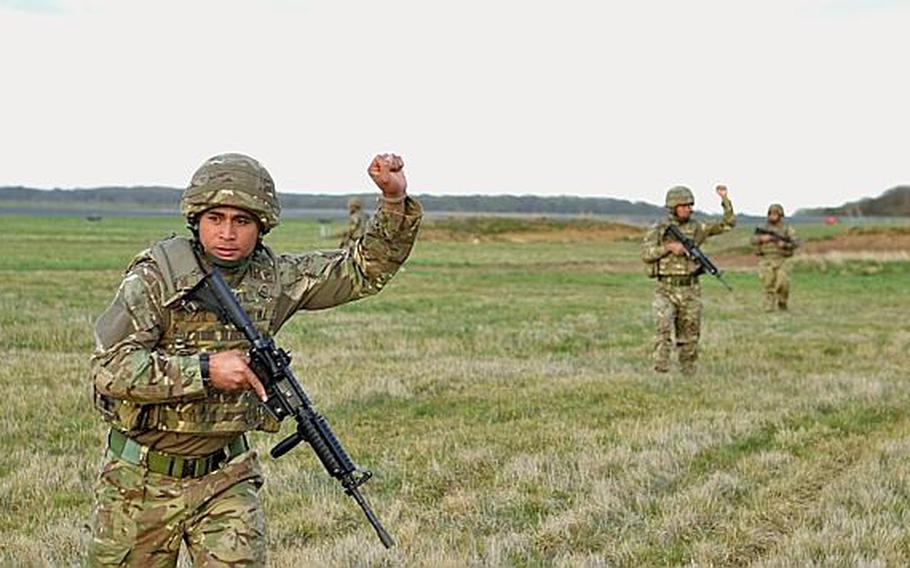 RAF HONINGTON, England – The instructor asked his students if anyone had ever used a .50 caliber machine gun. The students' commander answered, saying that kind of expertise was out of their price range.
"We have [.50 calibers] in Tonga, but we can't afford to fire just one bullet," said Cmdr. John Ulakai, commander of the 6th Contingent of the Tonga Defense Service.
His comment underscored why the 55 Tongans are training at this British air base about 75 miles northeast of London.
The tiny south Pacific archipelago is one of the 50 nations participating in the 100,000-strong NATO-led International Security Assistance Force in Afghanistan. Tonga first sent a 55-member unit to Afghanistan in 2010, as part of a deal struck with Britain, which assumed primary responsibility for training the troops and the cost of deployment. The Tongan unit provides perimeter security at Camp Bastion, the sprawling British base in Helmand province.
Tonga, an impoverished nation of barely 100,000 people, has an economy largely dependent on remittances from Tongans working abroad.
The Americans are also contributing to the training. U.S. airmen from RAF Mildenhall came to provide an evening of familiarization training. They showed the Tongan soldiers how to use a night-vision monocle used by U.S. forces, and how to use an aiming scope, the Advanced Combat Optical Gunsight, with their weapons. They also trained the Tongans on aspects of working with military dogs.
Ulakai said the training gave them more familiarization with military equipment in use in Afghanistan.
"It's good to see what the Americans used, because we never know what kind (of equipment) we are going to have when we arrive there," Ulakai said.
The Tongans must first complete eight weeks of training with the British military since they will be working alongside British forces in Afghanistan, said RAF Sgt. Karl Scott, who is assigned to help train the Tongans.
The training, which includes infantry skills and combat first aid, is designed to bring the Tongans up to the British military standards.
"Certainly in terms of shooting, that is one area where I've seen an improvement over the weeks they've been with us because it wasn't that brilliant to start with," Scott said.
The British have provided the Tongans with supplies and gear, and will transport the troops to Afghanistan.
Tonga's contingent is one of the smallest in ISAF because the country's entire defense force consists of less than 500 troops. A number of other countries with tiny militaries have deployed units of similar size to Afghanistan, including Luxembourg, Mongolia, Montenegro and Singapore.
The Tongan guards saw action in one of the fiercest clashes of the war in September, 2012, when Taliban commandos managed to infiltrate Camp Bastion. In the ensuing firefight they killed two U.S. Marines, wounded eight other troops and destroyed or heavily damage eight Harrier jets - the greatest single-day loss of U.S. aircraft since the Vietnam War.
Ulakai was uncertain of their departure date, but said he believed they may start their six-month deployment in May.
---
---
---
---