UK Day brings history to life for Lakenheath students
By
hodged@estripes.osd.mil David Hodge
May 4, 2012
---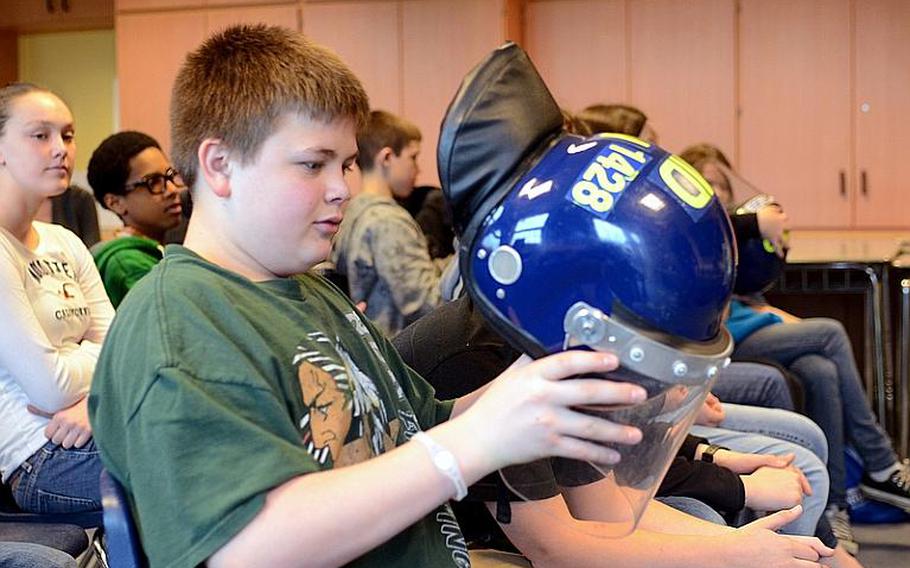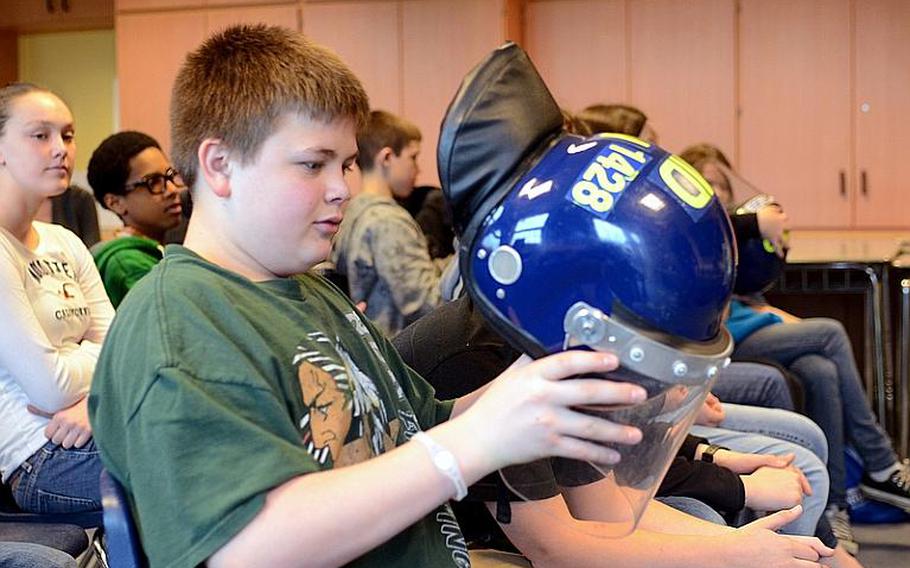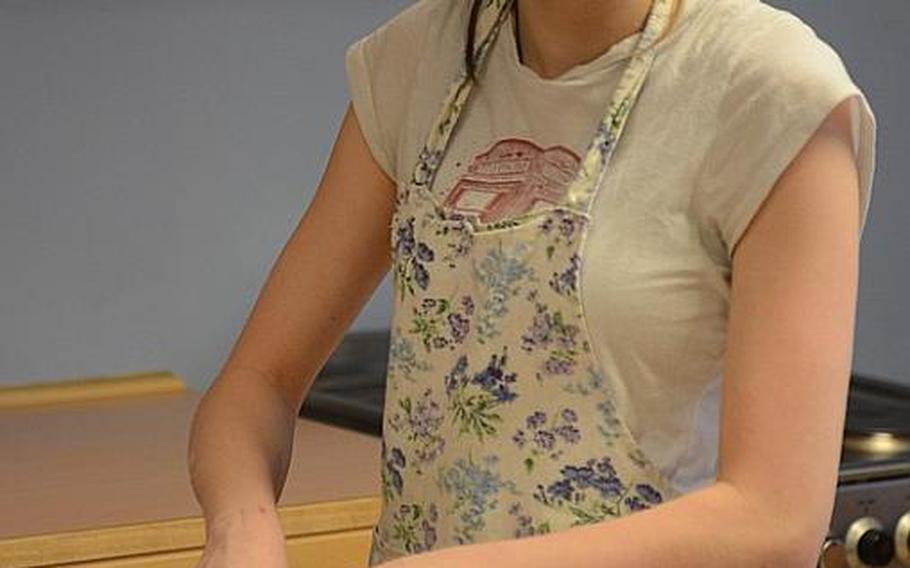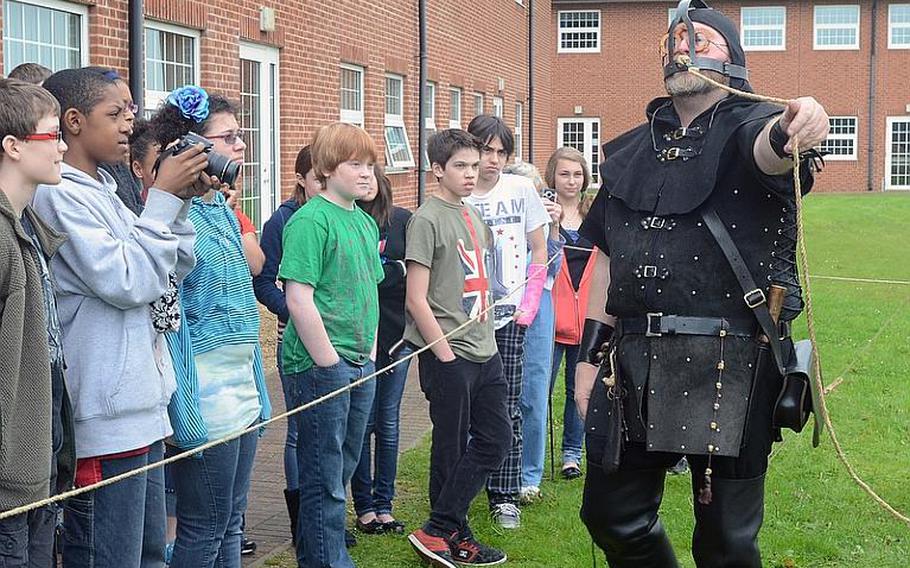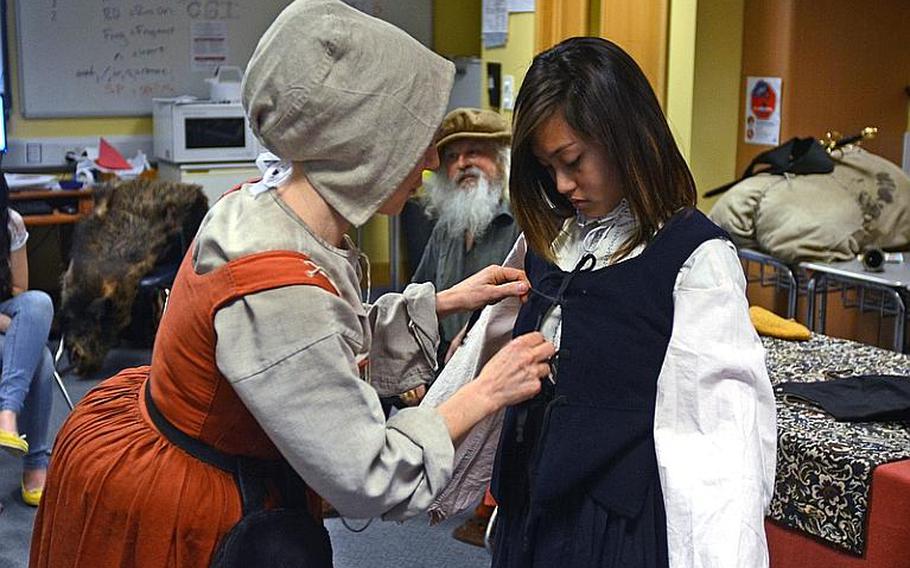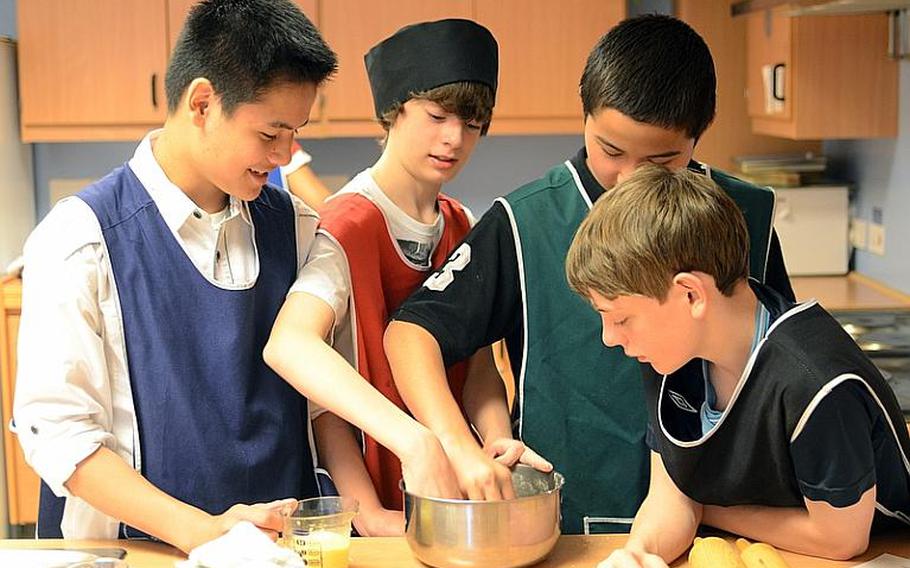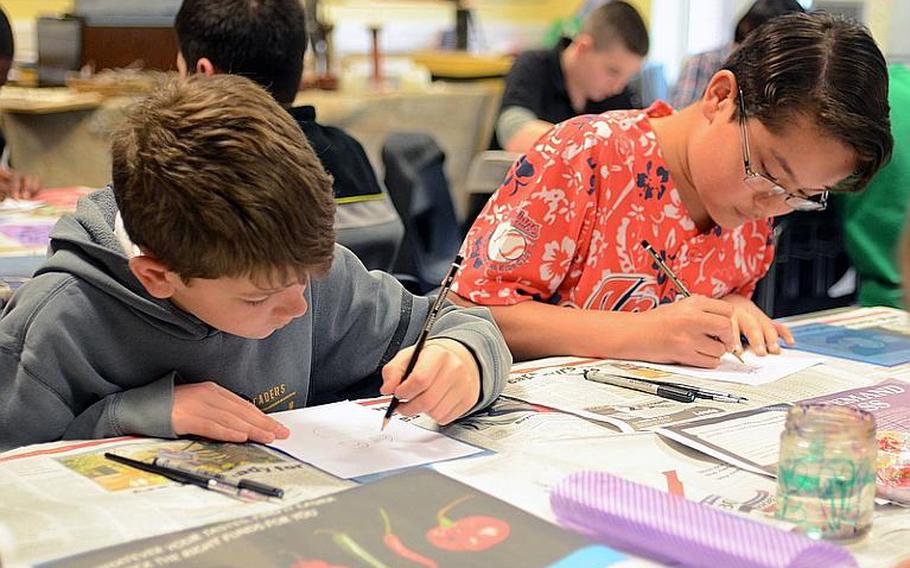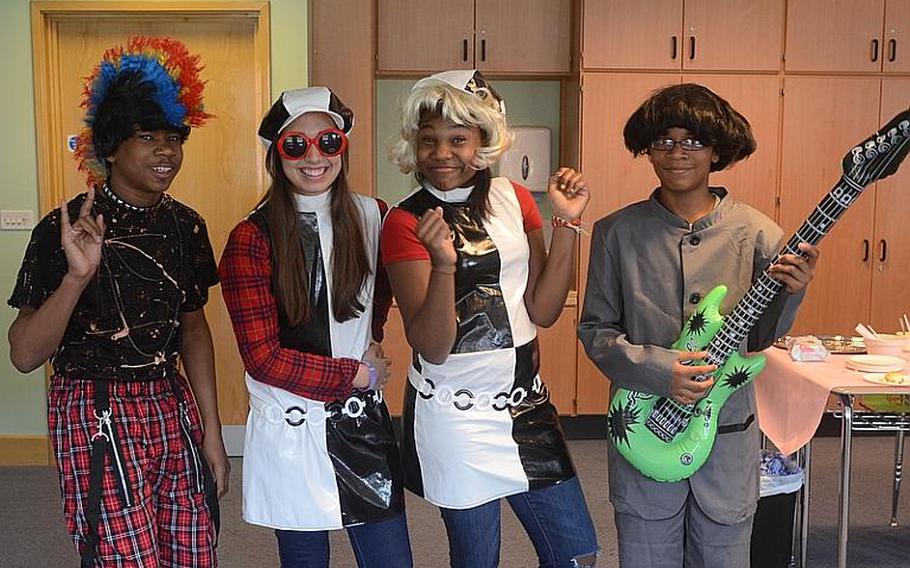 RAF FELTWELL, England — More than 500 Department of Defense Dependents Schools-Europe students from Lakenheath Middle School spent Friday learning a great deal about history — Britain's history, to be more exact.
Dubbed U.K. Day by the students and faculty, the school played host to dozens of British presenters who offered hour-long demonstrations in Old World stained-glass-making, living history and Tudor life in the 15th and 16th centuries, as well as information about medieval executions, complete with gallows.
Students also saw presentations reflecting modern-day life: the U.K.'s Ministry of Defence exhibited riot gear and police vehicles; there were lessons in the game of cricket and how to bake traditional English scones, as well as a bagpiper.
U.K. Day is funded by the Parent Teacher Organization and organized by the school's host-nation teacher, Fiona Guyer.
"We've been doing this for six years now," Guyer said. "Feedback from the students is always extremely positive. Some of them list it as the best day of the year, which is really great."
---
---
---
---