Two new coronavirus cases among Kaiserslautern area students but schools stay open
by
Jennifer H. Svan
August 31, 2020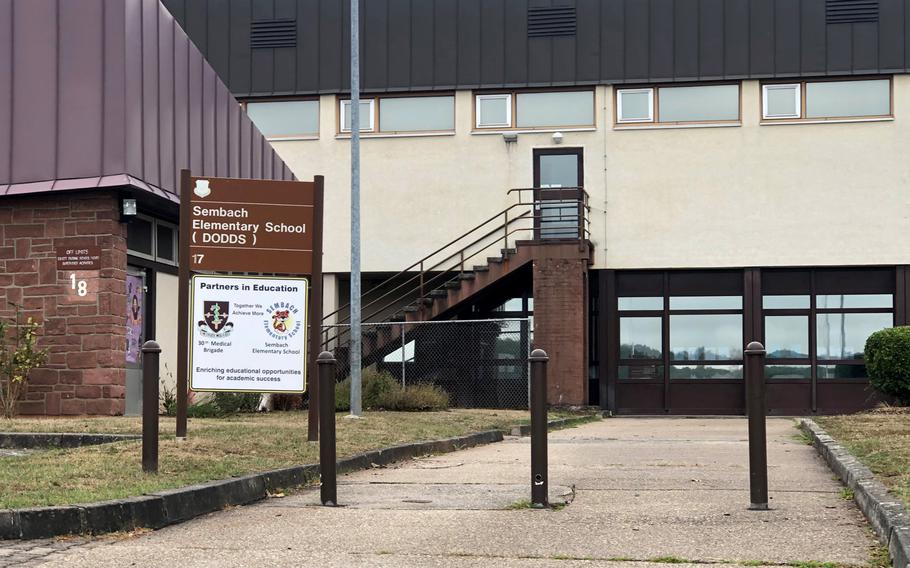 Stars and Stripes is making stories on the coronavirus pandemic available free of charge. See other free reports here. Sign up for our daily coronavirus newsletter here. Please support our journalism with a subscription.
KAISERSLAUTERN, Germany — Two more Defense Department school students in the Kaiserslautern area have the coronavirus, officials said Monday as seven new infections were reported over the weekend in the city and the surrounding district, four of them in the U.S. military community.
The two new school cases were closely linked to a Kaiserslautern Middle School student who tested positive for the virus last week, said Stephen Smith, Department of Defense Education Activity-Europe spokesman. They involved a student at Sembach Elementary School and a second case at KMS, he said.
School officials learned of the positive test at Sembach on Saturday and principal Barriett Smith notified families the following day, the DODEA-Europe spokesman said. KMS learned of the second case among its students late last week. The school was closed Friday for cleaning, while Sembach was cleaned over the weekend, he said.
Both schools were open Monday, Smith said.
Public health officials are contacting families of anyone who was in close contact with the infected students, Smith said. They will likely be told to quarantine for 14 days or until they can produce a negative test for the virus.
The number of people who are in isolation or quarantine as a result of the school cases cannot be made public under Defense Department policy, health officials said.
Most DODEA-Europe schools welcomed students back to the classroom a week ago Monday, but six schools — in Bahrain, Spain and Turkey — began the year with distance learning only, due to health concerns.
Schools have the option of reverting to remote learning if local health conditions worsen or an outbreak at a school forces it to close for six days or more, DODEA officials have said.
About 12% of the roughly 25,500 DODEA students in Europe opted to attend virtual school this fall, data provided by the Defense Department education system show.
A number of measures have been put in place to reduce the spread of the coronavirus in DODEA schools, including a requirement for face masks to be worn in places where students and staff can't be at least six feet apart. Parents had to sign a document agreeing to check their child's temperature and monitor them for other symptoms of the virus every morning before school.
There were 82 active coronavirus cases in Kaiserslautern and the surrounding district as of Sunday. Thirteen of the cases, including four that were reported over the weekend, were in the U.S. military community, district commissioner Ralf Lessmeister said in a Facebook post.
svan.jennifer@stripes.com Twitter: @stripesktown