GALLERY
Trump spends Veterans Day in France, honors WWI dead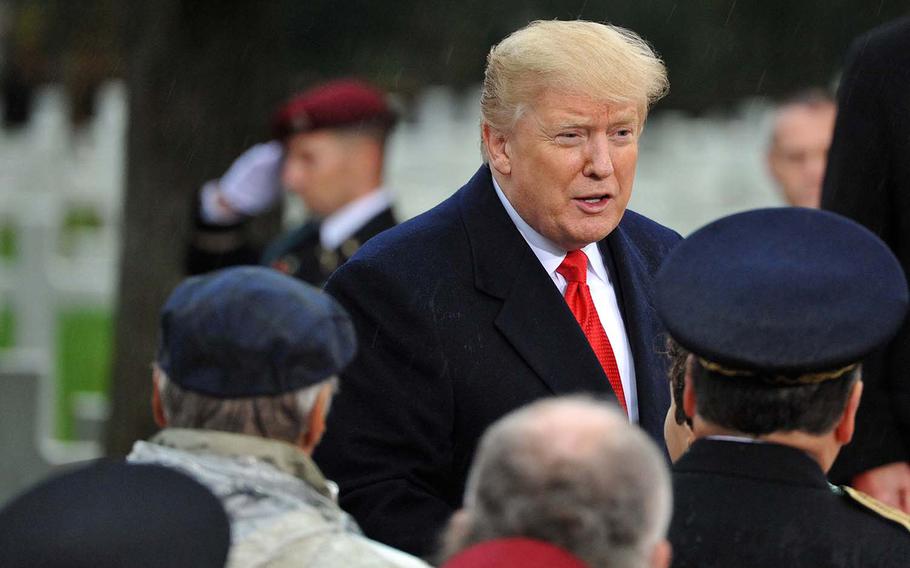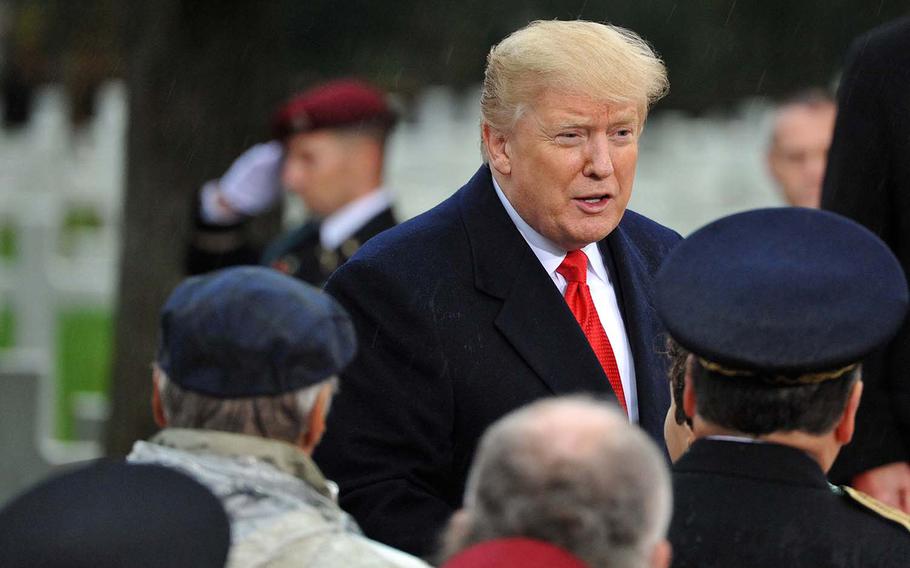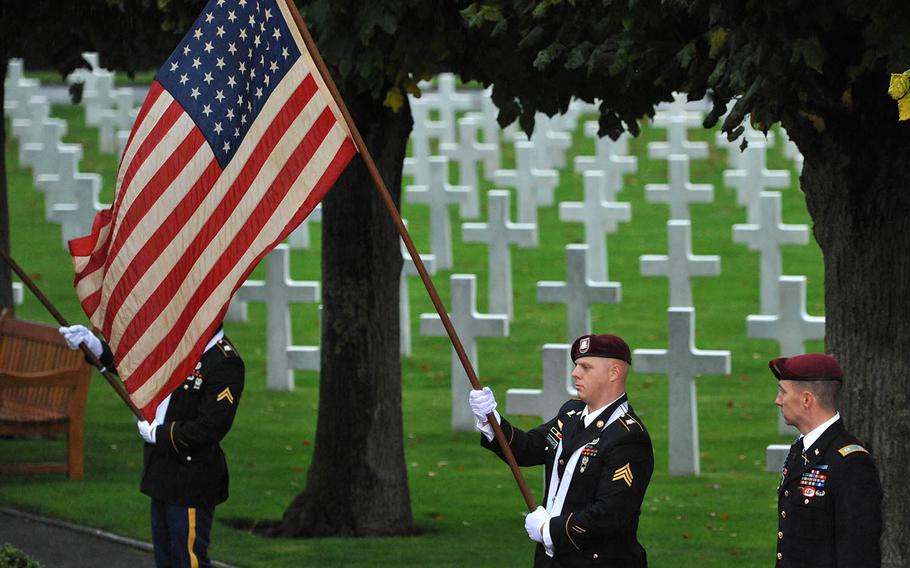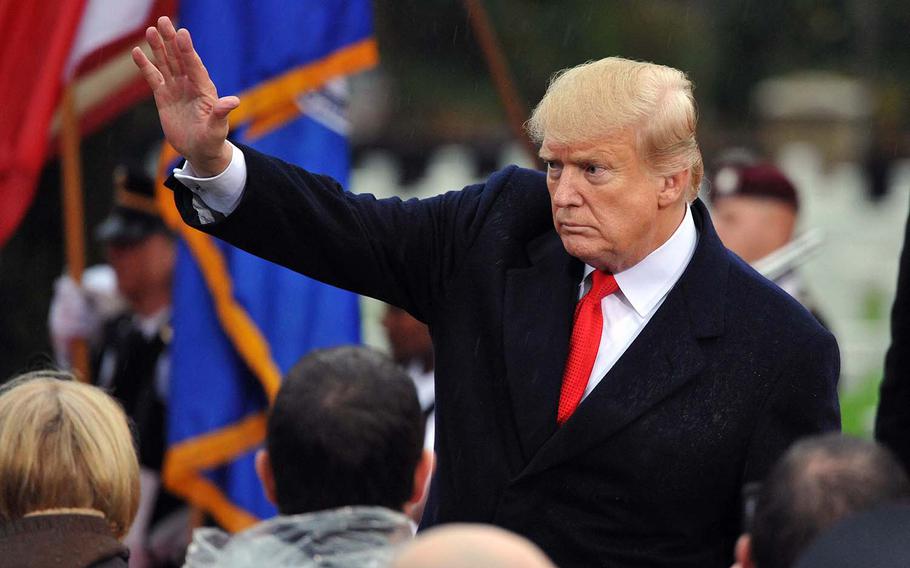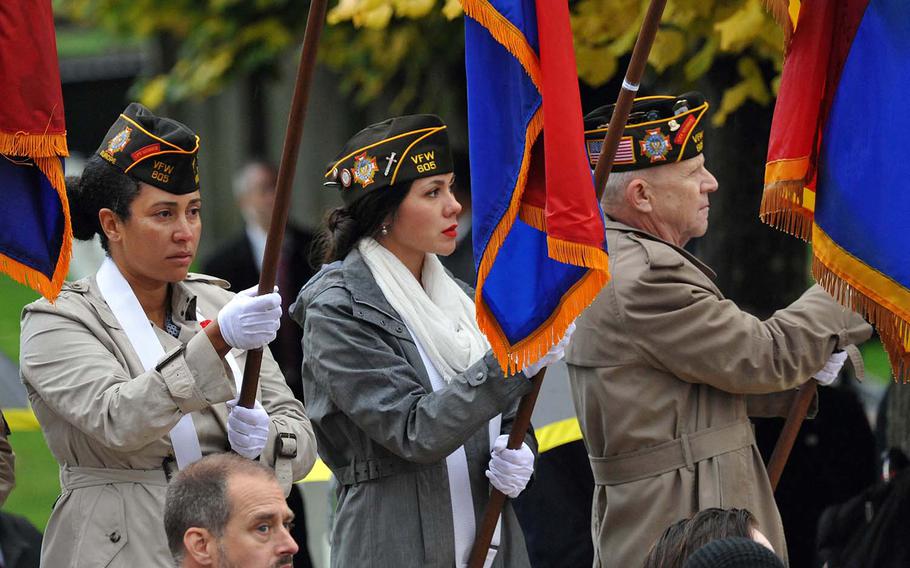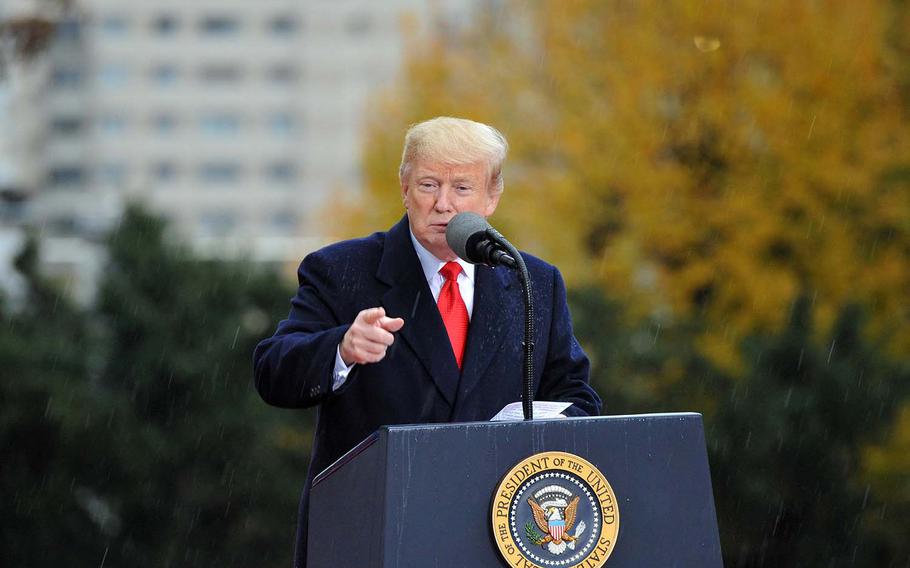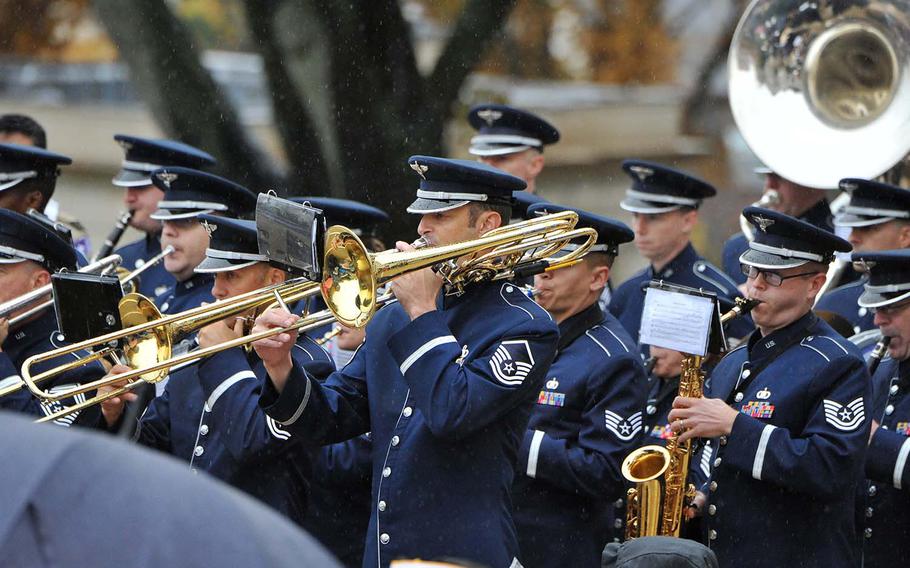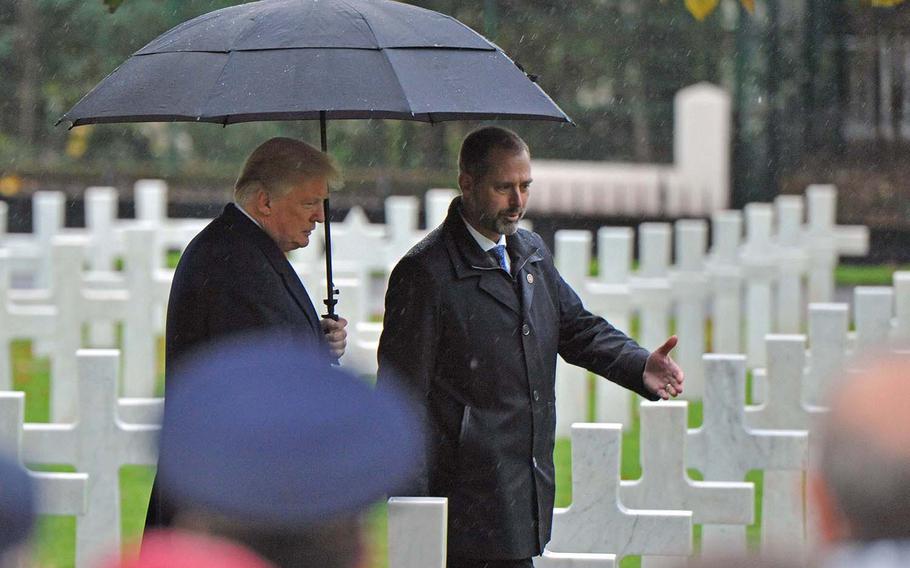 WASHINGTON — President Donald Trump spent Veterans Day in Paris, marking the 100th anniversary of the armistice that ended World War I with a speech honoring the American servicemembers who died and those who returned home "bearing the lasting scars of war."
"It is our duty to preserve the civilization they defended and to protect the peace they so nobly gave their lives to secure one century ago," Trump said.
He spoke at the Suresnes American Cemetery in the western suburbs of Paris, the final resting place for 1,541 Americans who died in WWI.
Sunday marked the WWI centennial. The Allied powers — Britain, France, Russia, Italy and the United States — signed a cease-fire agreement with Germany in France at 11 a.m. Nov. 11, 1918.
The following year, the day was celebrated as Armistice Day. Congress made Nov. 11 a national holiday in 1938, and President Dwight Eisenhower changed the name of the holiday to Veterans Day in 1954.
Across the globe Sunday, bells tolled at 11 a.m. local time to mark the anniversary of the armistice.
In France, Trump spoke about the Battle of Belleau Wood, where U.S. forces helped stop a German advance toward Paris.
"In that treacherous forest and the surrounding fields, American Marines, soldiers and Allied forces fought, and they fought through hell, to turn the tide of the war," Trump said. "We fought well together. You cannot fight better than we fought together."
Trump had canceled a planned visit Saturday to the Aisne-Marne American Cemetery. More than 2,000 American servicemembers are buried there, many of whom died in the Battle of Belleau Wood. The White House cited bad weather that grounded his helicopter.
Trump announced in August he would be celebrating Veterans Day in Paris. At the same time, he canceled a military parade that had been planned for Nov. 10 in Washington, citing cost concerns. A U.S. official said the price of the parade could top $90 million. It was postponed until at least 2019.
Following his speech Sunday, Trump was scheduled to return to the U.S. "This has been a wonderful two days we spent in France," Trump said. "This is certainly the highlight of the trip."
wentling.nikki@stripes.com Twitter: @nikkiwentling