Troops living deployment-style in Poland as US military ramps up presence in region
by
Jennifer H. Svan
August 29, 2019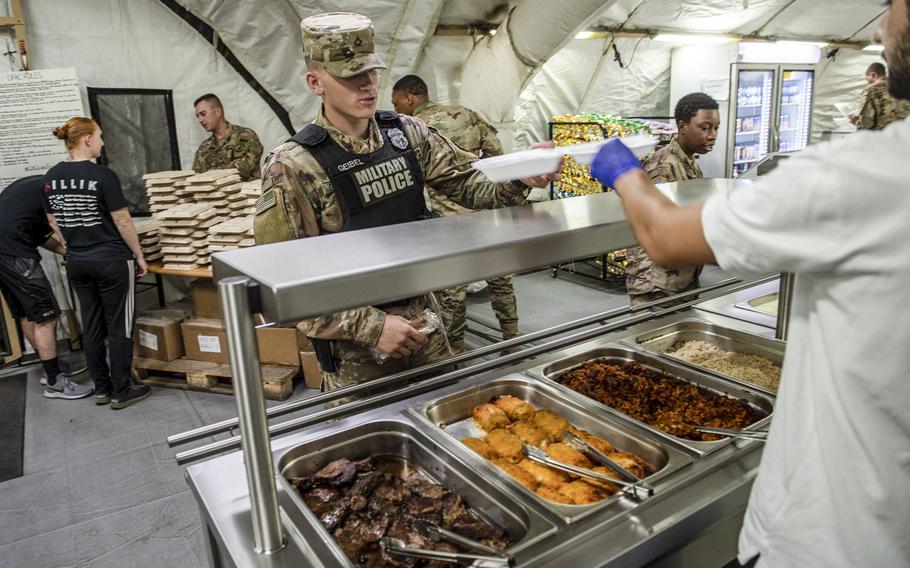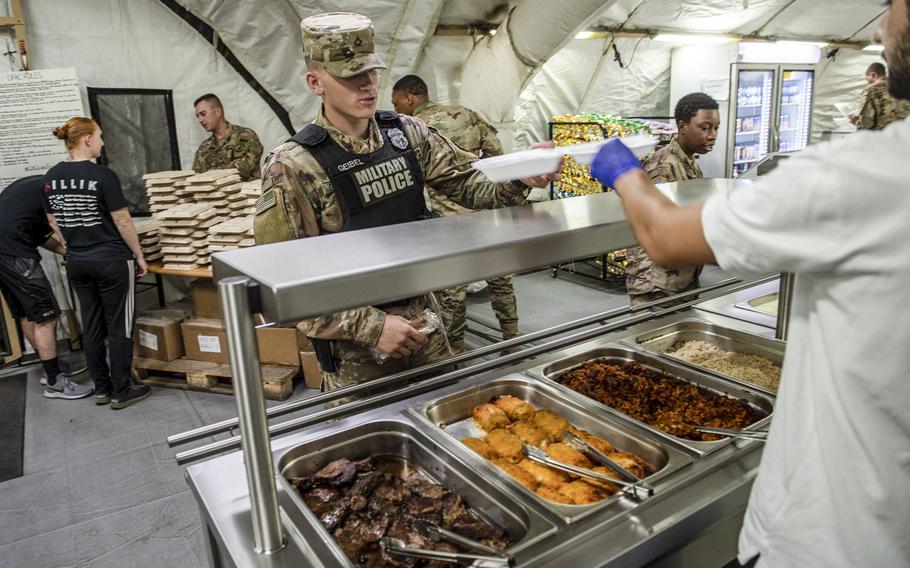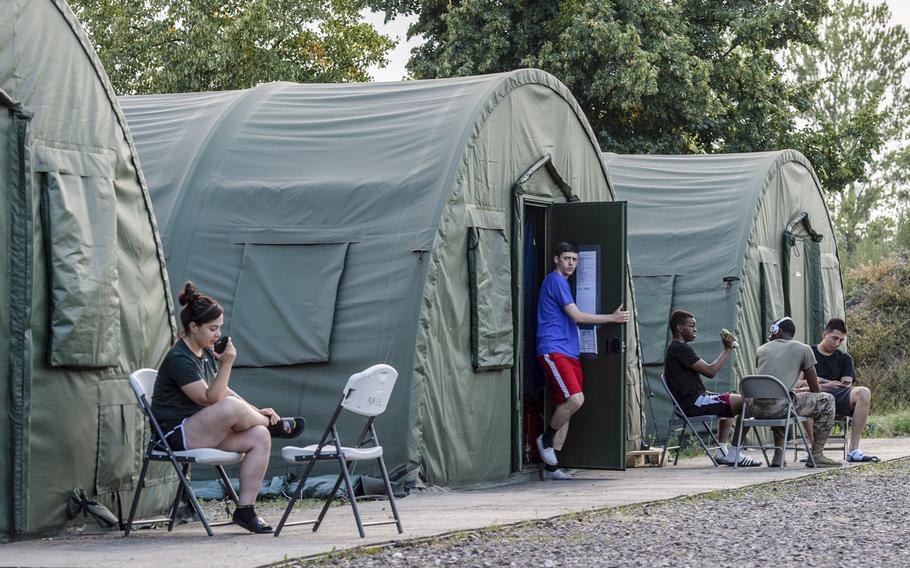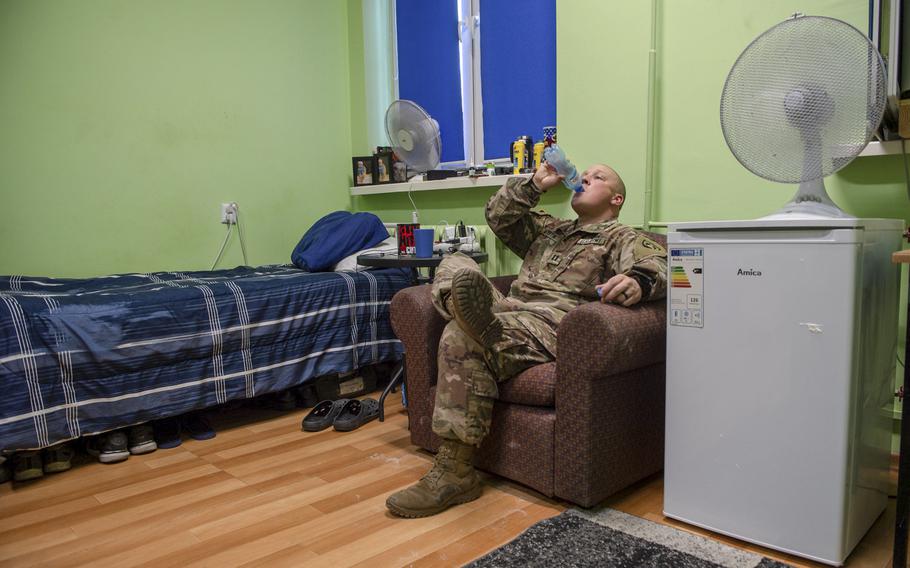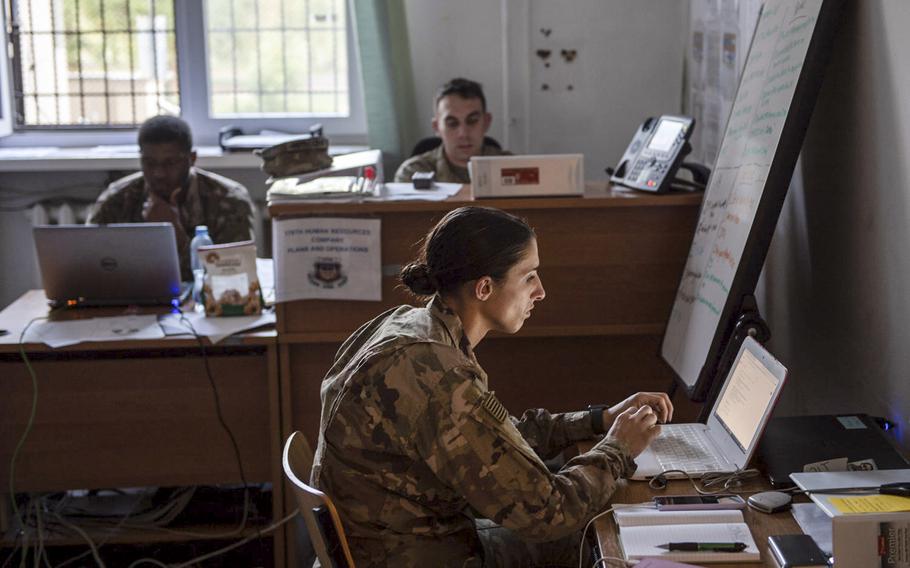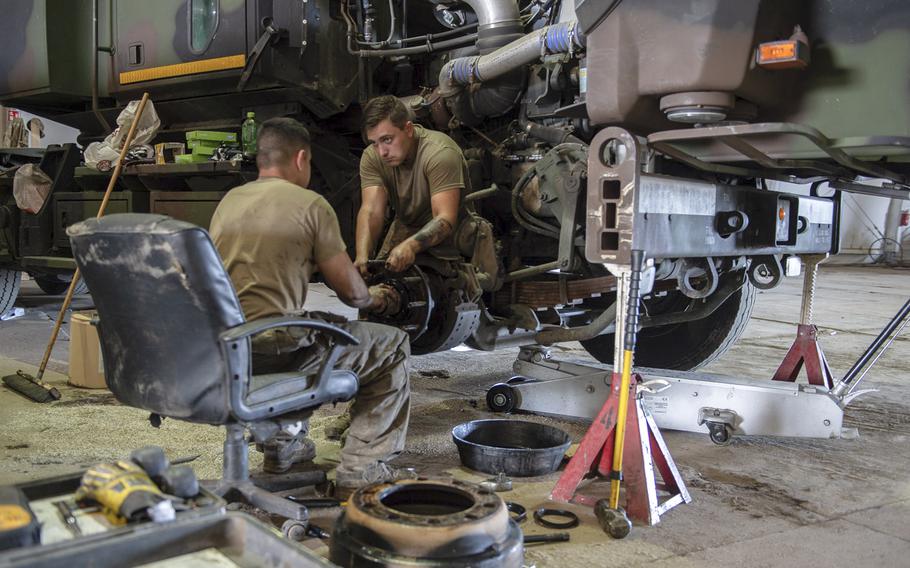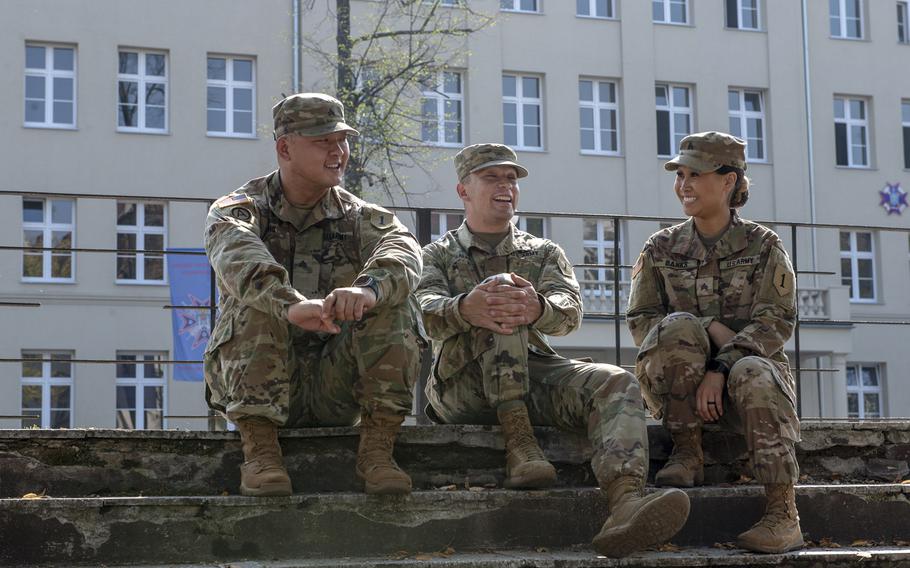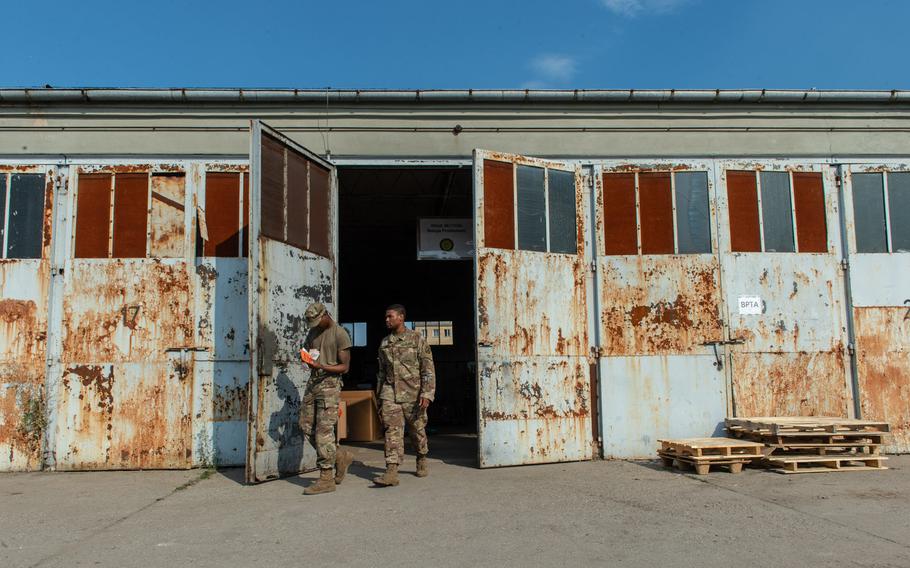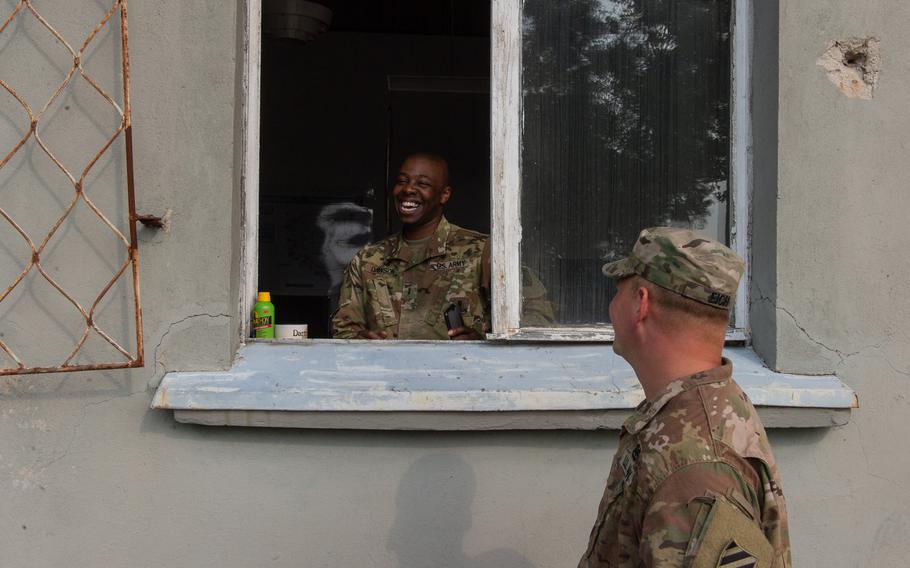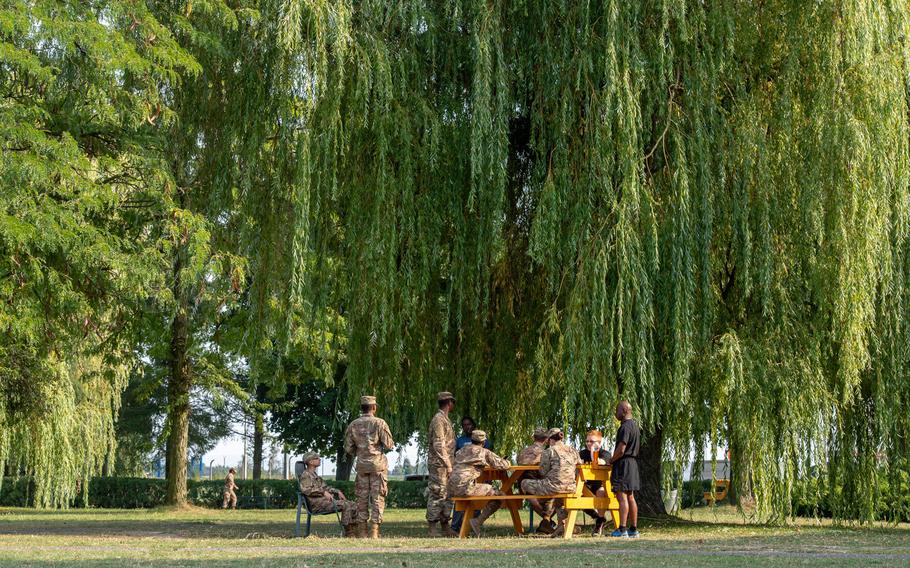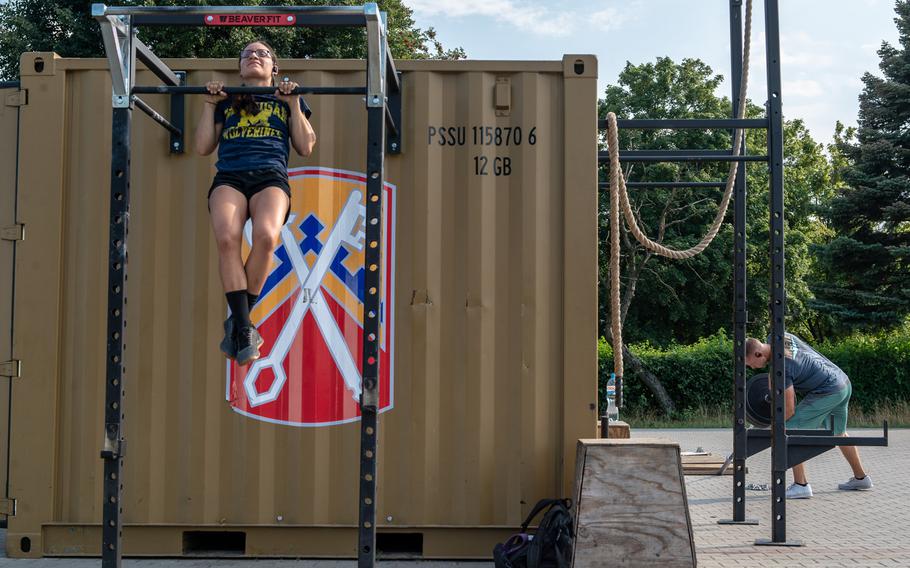 POZNAN, Poland — Months after Washington and Warsaw agreed to boost the number of U.S. troops in Poland, questions remain about where they will come from, how many will eventually arrive and how long they will live in conditions that remind them of combat deployments.
Poland has grown in strategic importance as Russia's military strength has increased, potentially posing a threat to nearby NATO member states in the Baltic. The theme of military preparedness is likely to be repeated this weekend in Warsaw when the Poles host an international gathering to mark the 80-year anniversary of the outbreak of World War II.
While dignitaries including Vice President Mike Pence attend the ceremonies in Warsaw, U.S. troops at Powidz, a base about 160 miles to the west, will be living in a tent city with spotty internet service, water coming out of faucets at a trickle and a chow hall that serves ample field rations.
In summer, soldiers at Powidz, a logistics and aviation hub for American military personnel training in Eastern Europe, say they'd rather be in the air-conditioned tents than the hot barracks building, which doubles as work space.
"In terms of living and working, it feels a lot like an immature deployment," said Army 1st Sgt. Sean Jones, the first sergeant for 1st Squadron, 6th Cavalry Regiment, an Apache unit out of Fort Riley, Kan., which is at Powidz for a nine-month rotation.
"Of course, we are prepared to go to an austere environment and fight the enemy and train or whatever else," he said. "But this is a rotation, not a deployment."
Improvements to the areas temporarily hosting U.S. troops in Poland are slowly coming, soldiers said.
At Poznan, American troops are hosted at a small base in the historic city, with a metro area of over 1 million and a large population of college students who speak English well. Air conditioning is being installed on base for some 80 soldiers who live and work in an old concrete building.
"We all have between two-to-three roommates," said Sgt. Jennie Banks, 25, a human intelligence collector with the 1st Armored Brigade Combat Team, 1st Infantry Division at Fort Riley.
Buildings are being renovated to house soldiers and provide them with places "to do our jobs and protect forces in the area," said Maj. Jon Allen, a spokesman for the Mission Command Element, a headquarters based in Poznan that oversees rotational forces in Europe.
But before major infrastructure projects begin, "we need to know how many people are going to be in which places on a permanent basis," Allen said.
Planning through uncertaintyIt's still uncertain if the Pentagon will establish a division headquarters at Poznan or elsewhere in Poland.
The U.S. mission already includes a rotational Army armored brigade, a U.S.-led multinational NATO battle group positioned near the Russian military exclave of Kaliningrad and an Air Force detachment at Lask. A small contingent of sailors are at Redzikowo, a northern Polish town near the Baltic coast, where work on a missile defense site continues.
Experts say the presence of U.S. forces in Poland can deter Russia, which countries in Eastern Europe and the Baltic region have eyed warily since it seized Crimea from Ukraine in 2014.
"The U.S. would be in position to introduce its forces into a crisis area and then Russia would have to make the choice of killing American soldiers if it wanted to go to war, and that would have huge political consequences," Michael Kofman, a Wilson Center fellow, said in a phone interview.
Where an additional 1,000 troops that the U.S. will deploy to Poland will come from, a decision announced in June, is also up in the air.
U.S. diplomats and officials have suggested they may come from Germany. The U.S. ambassador to Germany and others have criticized Berlin for not meeting a NATO target calling for each alliance member to spend 2% of gross domestic product on defense by 2024.
Pulling troops from Germany and placing them in Poland "would be a real mistake," said retired Lt. Gen. Ben Hodges, the former commander of U.S. Army Europe.
"Germany is our most important ally in Europe," Hodges said by phone. Bases provided to the U.S. in Germany allow the American military to forward deploy from halfway around the world, he said.
"To be able to replicate the quality of training facilities, maintenance facilities … plus, by the way, our dependence on civilian employees ... working in Europe, you can't just pick them up and move them," Hodges said.
Hodges added that he does support rotating noncombat troops into Poland and he has long advocated for infrastructure improvements in Eastern Europe to aid allied military movements.
Big plans and a big lakeFor now, many of the projects in Poland are designed to support military operations, not quality of life.
Outside Powidz, one of the largest airfields in Europe, a swath of forest has been cleared to make way for a NATO-funded $260 million storage site for tanks and other U.S. combat vehicles.
A munitions bunker and railhead improvements are also in the works, said Maj. Ian Hepburn, executive officer for the Maine National Guard's 286th Combat Sustainment Support Battalion, part of the current task force at Powidz.
A diagram in Hepburn's office details the plans, including moving the logistics operations area, "where everyone lives, eats, sleeps, does maintenance," closer to the airfield with new facilities.
"I think there's a commitment to it but no actual funds yet," he said.
Army Capt. Dustin Martin, the 286th Combat Support Sustainment Battalion headquarters company commander and Powidz base mayor, said plenty of projects are underway, from improvements to the motor pool area to the front entry control point. "But nothing to improve the necessities," he said.
Despite the challenges on post, servicemembers say they welcome the opportunity to experience a country that feels safe and seems to appreciate having Americans there.
The natural attractions and local food are also a draw.
Spc. Dominic Pisco, 25, civil affairs specialist with the Army Reserve 407th Civil Affairs Battalion, said the sailboat-dotted lake near the base in Powidz reminds him of home in Minnesota. He's enjoyed trying pierogies and Zurek, a Polish rye soup with sausage and eggs.
He's even managed to squeeze in a trip to Italy on a long weekend.
For Hepburn, who said he grew up as the Cold War was nearing an end, "It's fascinating to be over here … in an area once behind the Iron Curtain. "It's almost like history is repeating itself."
svan.jennifer@stripes.com Twitter: @stripesktown