Troops in Europe celebrate Thanksgiving with training and turkey
by
Martin Egnash
November 28, 2019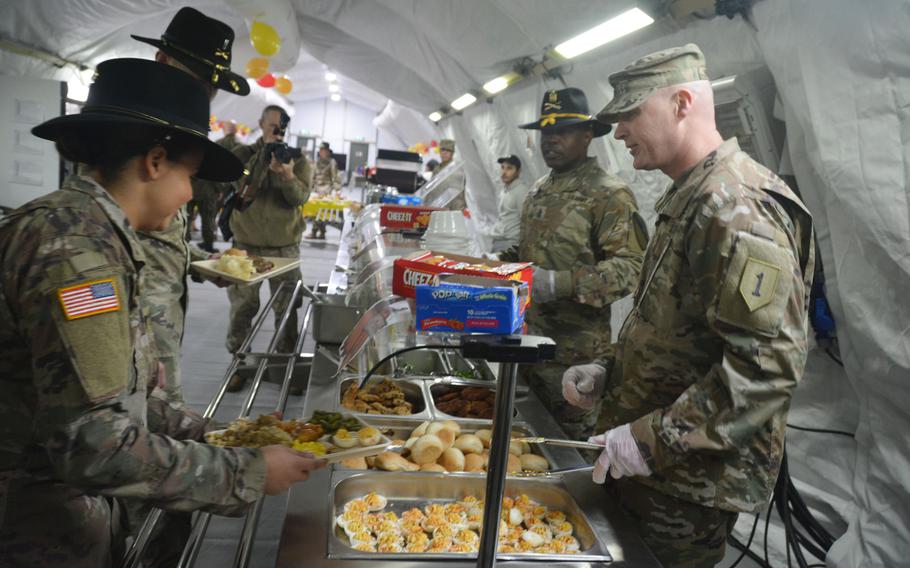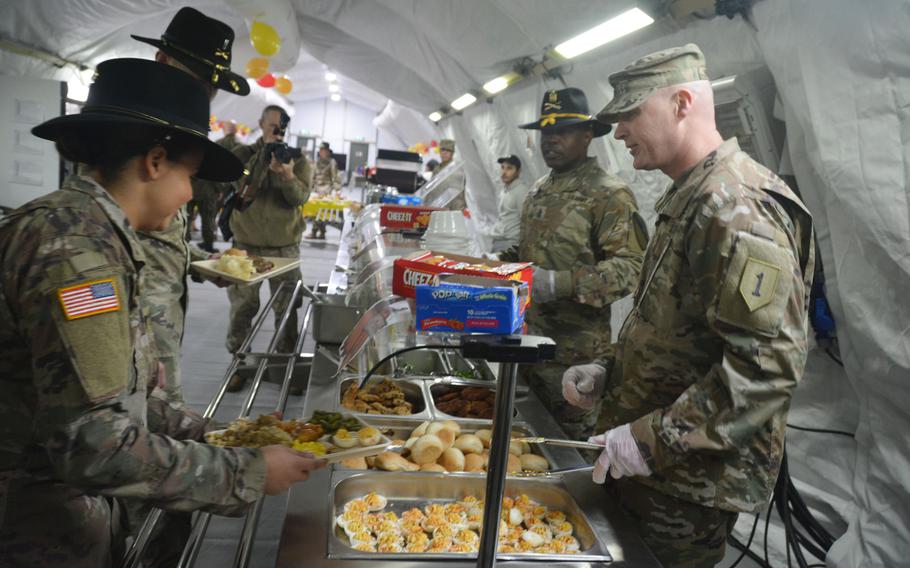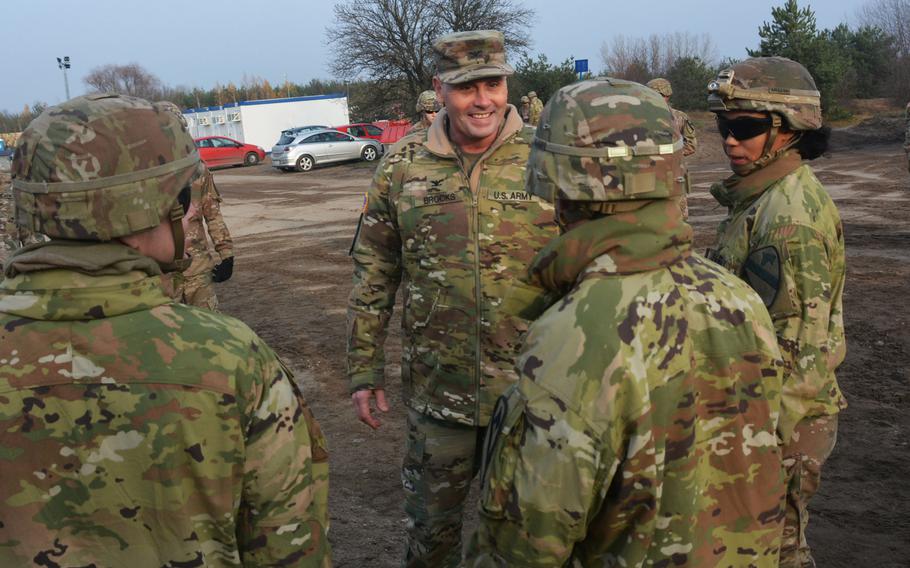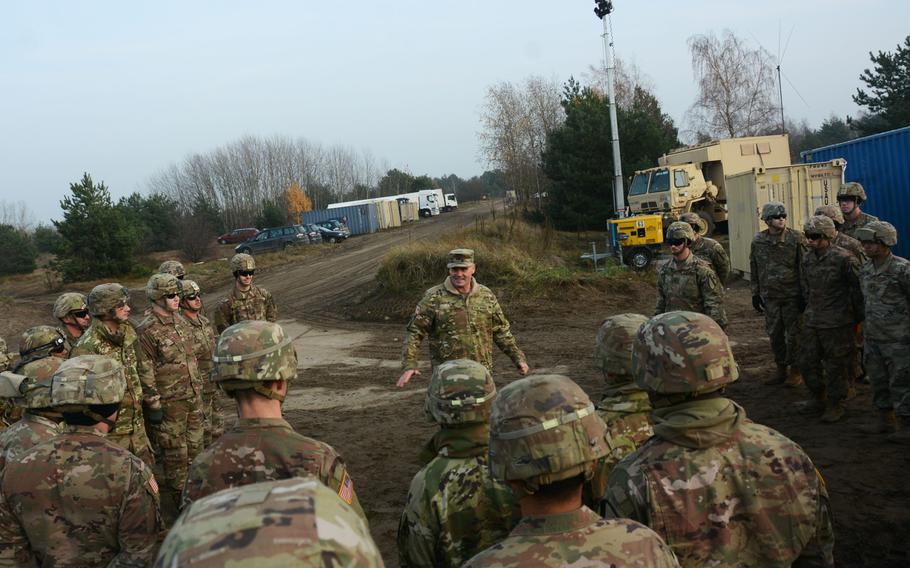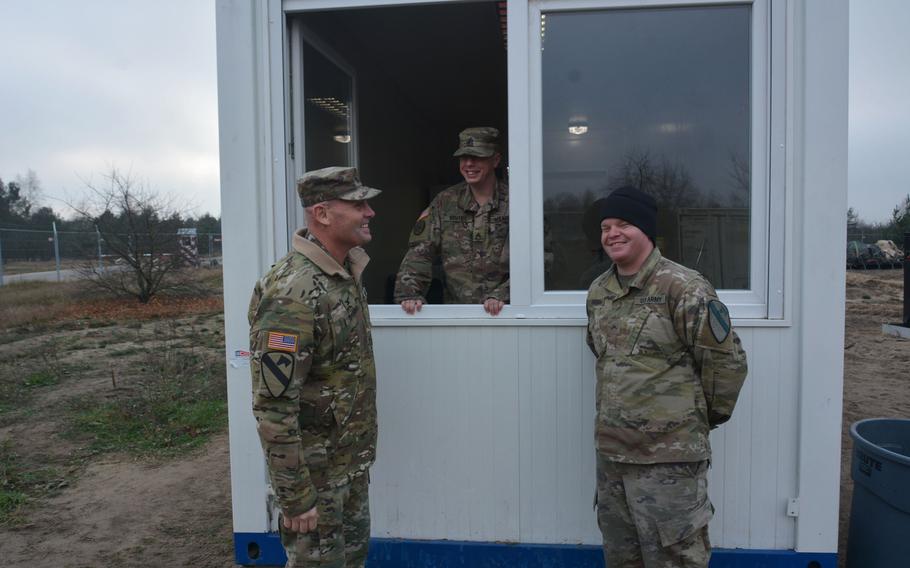 GRAFENWOEHR, Germany — U.S. soldiers living in Europe celebrated Thanksgiving far from home Thursday — but that didn't stop them from eating turkey.
Bases across Europe hosted holiday dinners at USO locations, giving single soldiers living in barracks with small kitchens a chance to eat a big buffet with mashed potatoes, cranberries and desserts.
Some soldiers deployed across central and Eastern Europe continued training on the holiday to support Operation Atlantic Resolve, America's mission to deter Russian aggression.
Unit leaders showed their support by serving a traditional holiday feast to soldiers deployed to Torun, Poland, on Thanksgiving eve.
The 1st Infantry Division's forward commander and sergeant major, based in Poznan, Poland, served a traditional Thanksgiving feast to soldiers in Torun, Poland, on Wednesday.
"During this special time of year, the (1st Infantry Division's forward) commander and I want to demonstrate our support and appreciation to the soldiers supporting operation Atlantic Resolve by serving a Thanksgiving meal to those who cannot be with their families and loved ones," said Sgt. Maj. Joshua Holthus, sergeant major for the 1st Infantry Division.
"We would like the families back at home to know their loved ones are being taken care of here in theater," Holthus said.
egnash.martin@stripes.com Twitter: @Marty_Stripes