Trace Adkins performs at Ramstein A.F.B.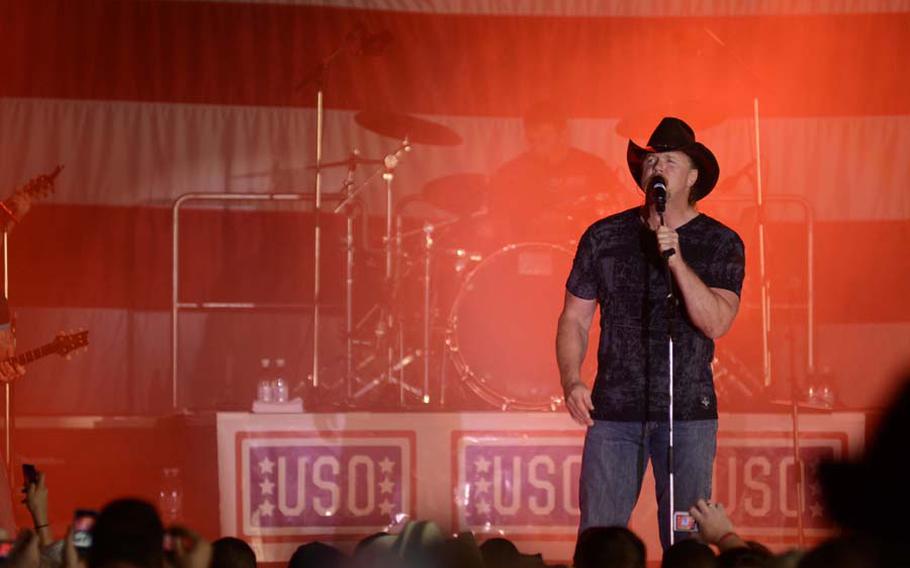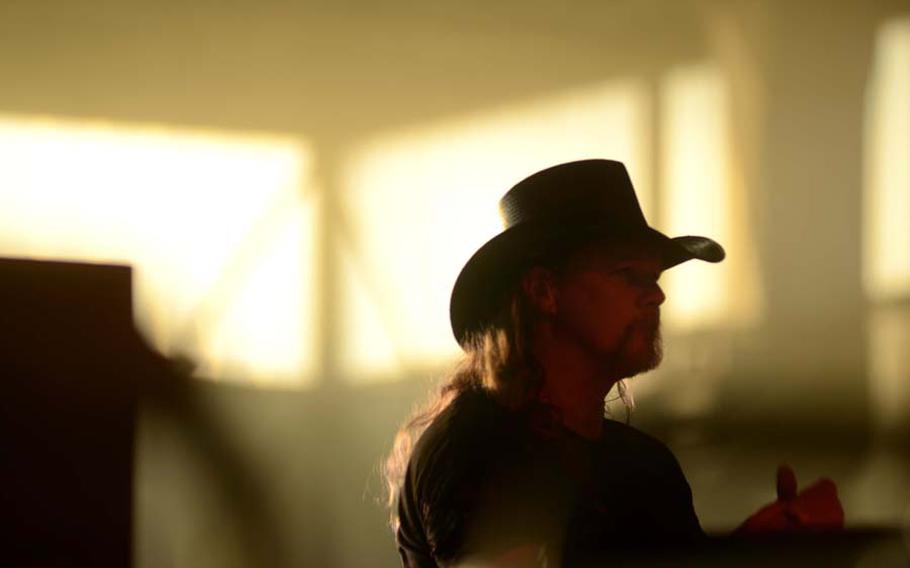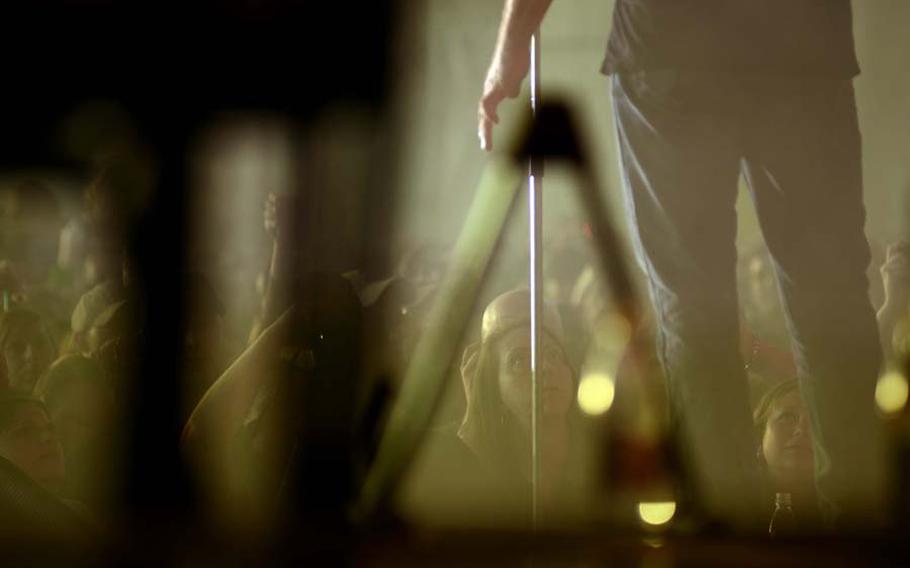 KAISERSLAUTERN, Germany — Country music star Trace Adkins performed on Ramstein Air Base Sunday to commemorate the 10th anniversary of 9/11. The free concert, sponsored by the United Services Organization, was held in a hangar on base.
"I think it's great he's willing to do this for the troops, perfect timing, couldn't ask for better timing," said U.S. Army SPC Kelly VanTeslaar, a medic at the Coleman Health Clinic in Mannheim Germany. "It's pretty exciting to catch this. I always miss these by a day or two."