Thunderbirds, displays wow crowds at RAF Fairford
---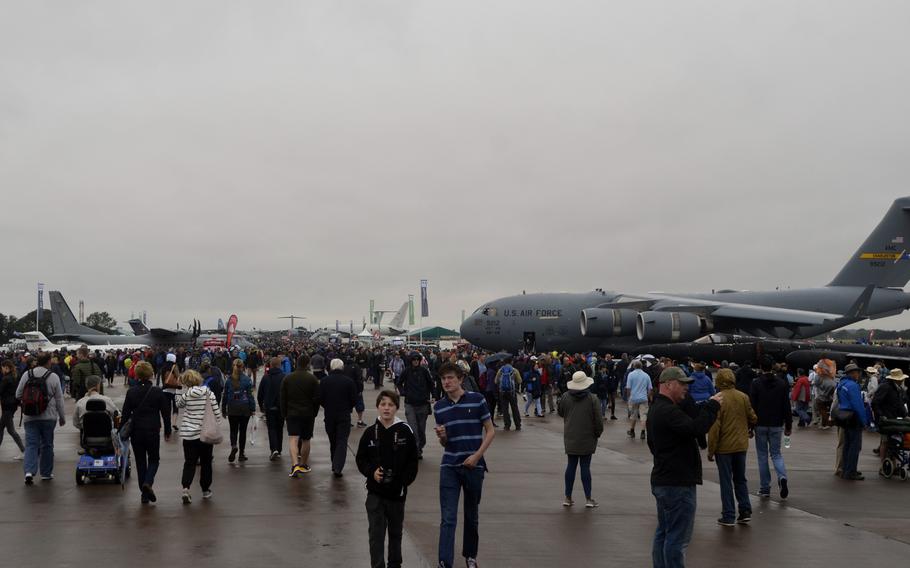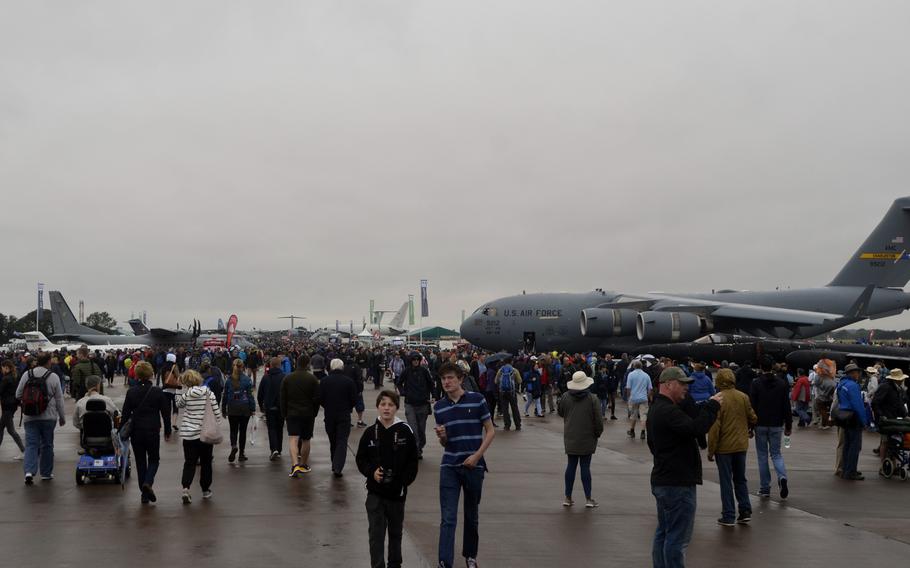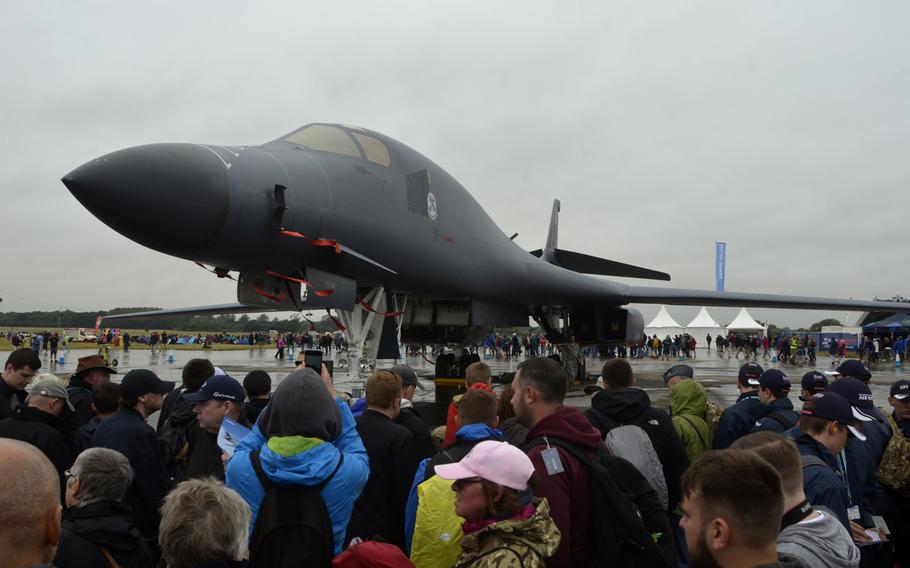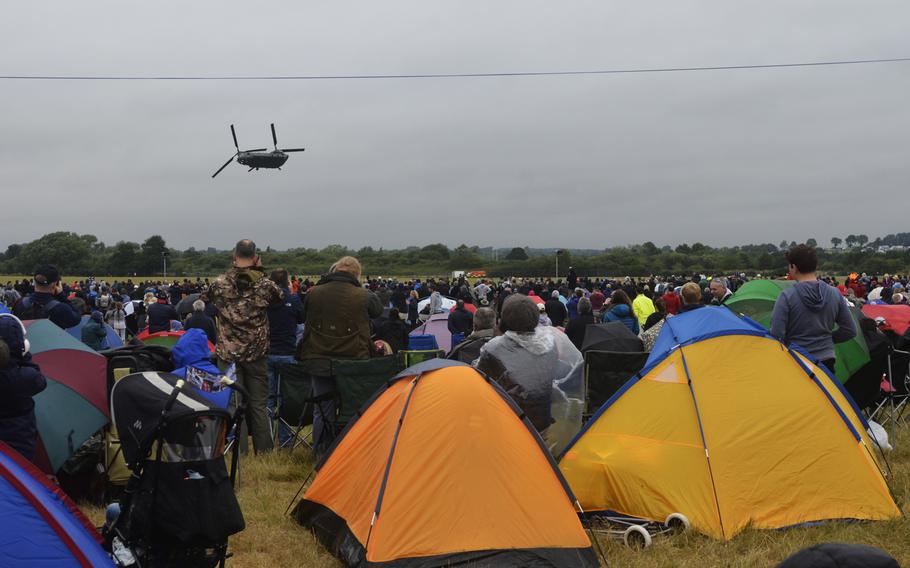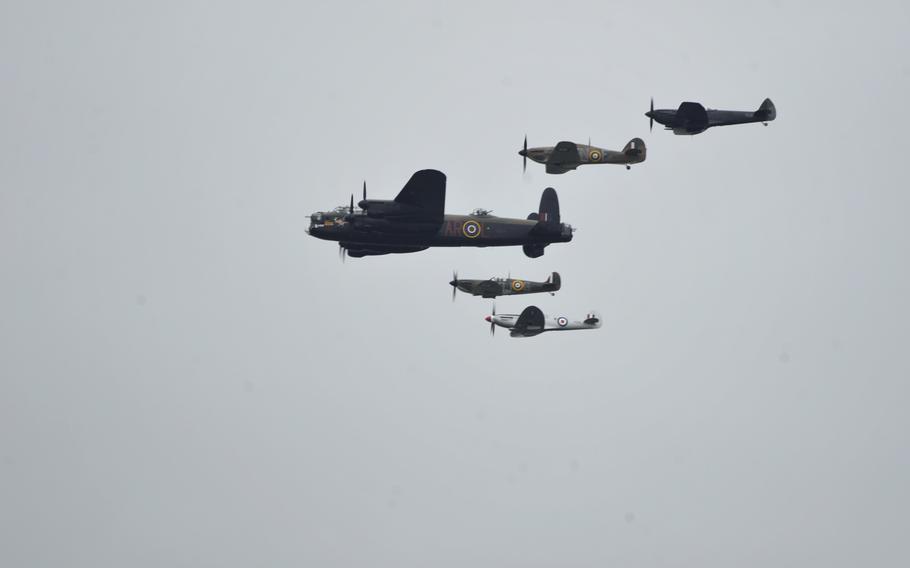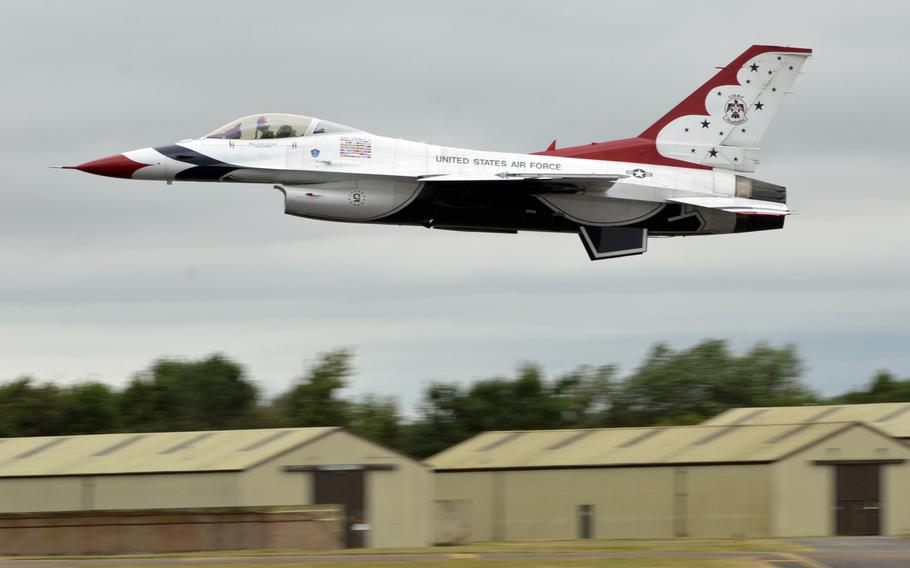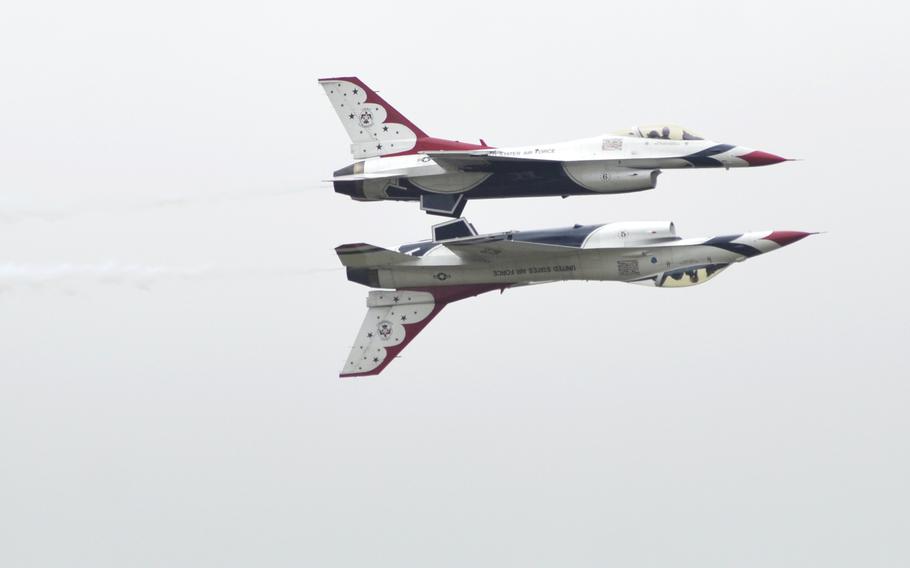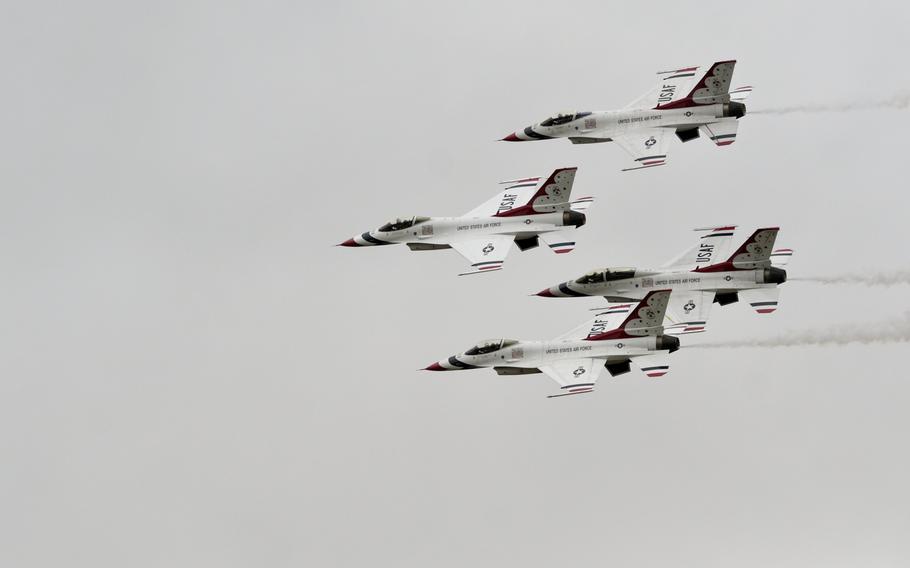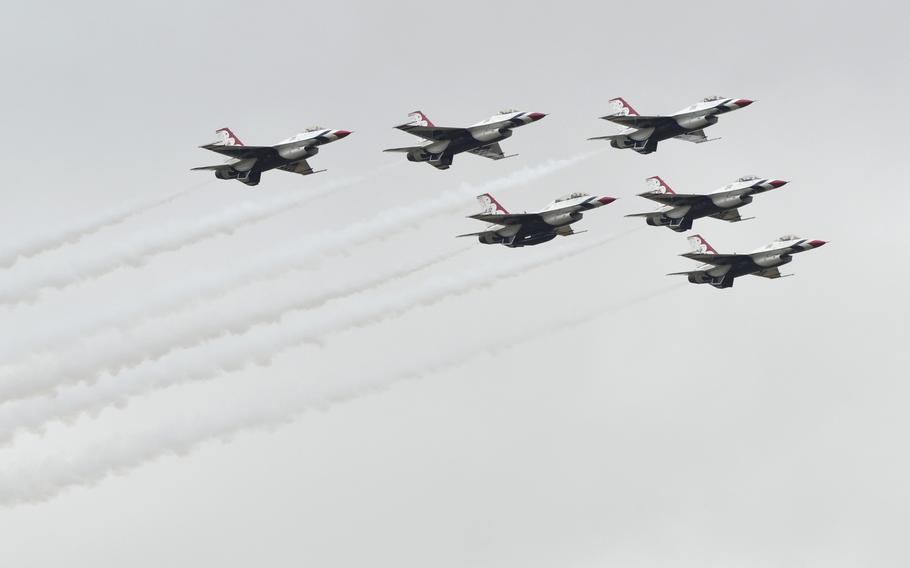 RAF FAIRFORD, England — The United States Air Forces in Europe celebrated the service's 70th anniversary with one of the largest displays of military aircraft in recent years at the annual Royal International Air Tattoo airshow.
"We are hugely privileged that RAF Fairford is the one place in Europe where USAFE has said 'This is where we're going to celebrate our birthday,' " Andy Armstrong, chief executive officer of the RAF Charitable Trust Enterprises, said Saturday.
More than 157,000 people arrived from nearby campsites and hour-long traffic queues during the three-day event. Ticketholders crowded the showgrounds while others swarmed nearby viewing areas around the base perimeter and throughout the countryside to appreciate and photograph static and aerial displays of 236 different aircraft from 29 nations.
"We invite the nations' air arms from all across the world and we give them a great time when they come here," Armstrong said. "The more we do that, the bigger this show will become."
Airmen gave away freebies and guided tours around static displays of current U.S. military aircraft such as the B-1 and B-52 bombers, F-15E Strike Eagle, F-16 Fighting Falcon, CV-22B Osprey and many more. The U.S. Navy showcased maritime patrol aircraft P-8A Poseidon.
This year's show also saw a performance by the Thunderbirds for the first time in a decade.
"It's a great opportunity. We're the Air Force's ambassadors in blue and part of our mission is to represent the Air Force to the world and what better place than RIAT," Thunderbirds pilot Maj. Whit Collins said. "At least 29 of the world's different air forces are here at this tradeshow and get to see the flying performance and precision of the United States Air Force."
Tension built minutes before the Thunderbirds' scheduled performance as some questioned whether they would perform under a low cloud ceiling of around 1,500 feet.
Along the flight line people packed into grassy areas and filled stands while military pilots from around the world strutted to restricted viewing areas and company VIPs emerged from private pavilions.
Suddenly, Joe Satriani's song "Surfing with the Alien" began playing over the loudspeakers as the Thunderbirds took off. They then stole the show with their aerial expertise.
"It's really cool to be able to show-off what our Air Force is capable of to a world stage," Collins said.
Twitter @William16058388
---
---
---
---