Thousands turn out for protest against Ramstein Air Base operations
by
Marcus Kloeckner Will Morris
September 9, 2017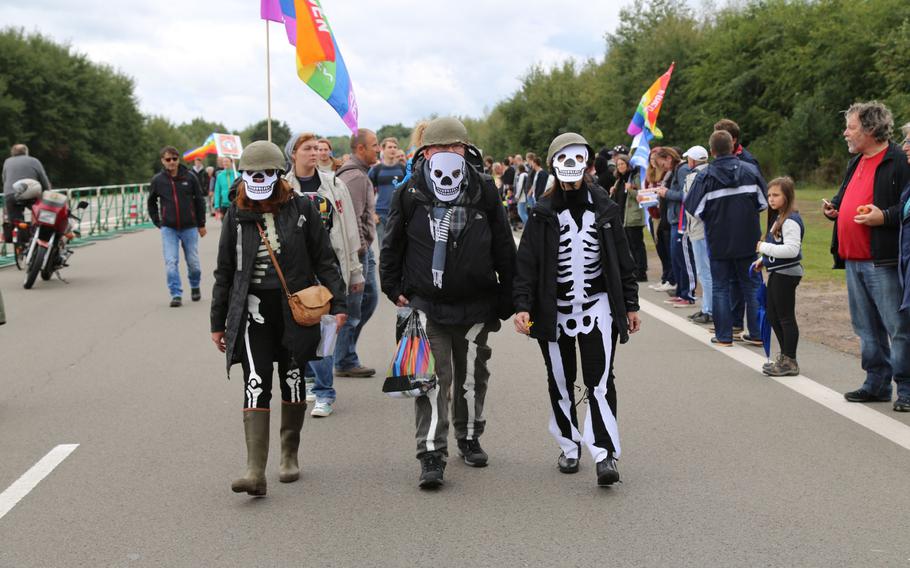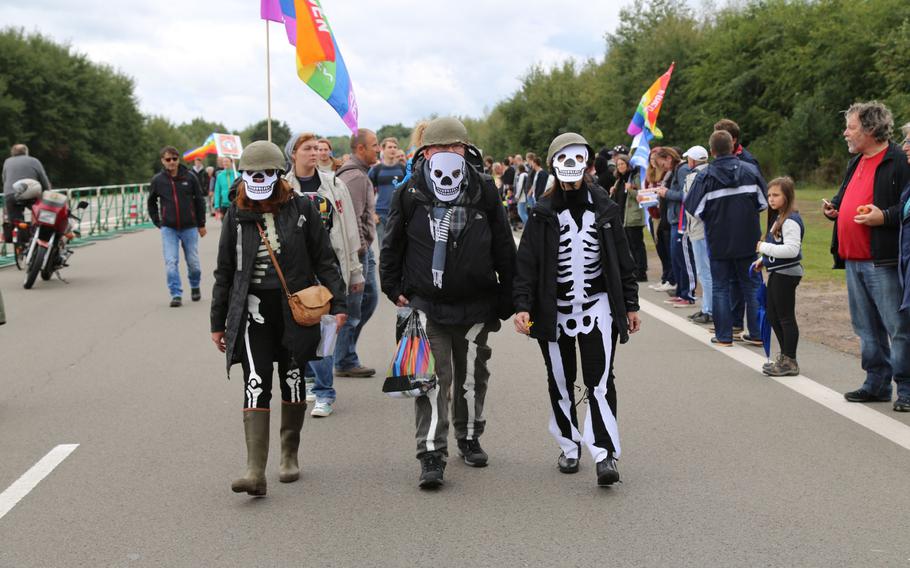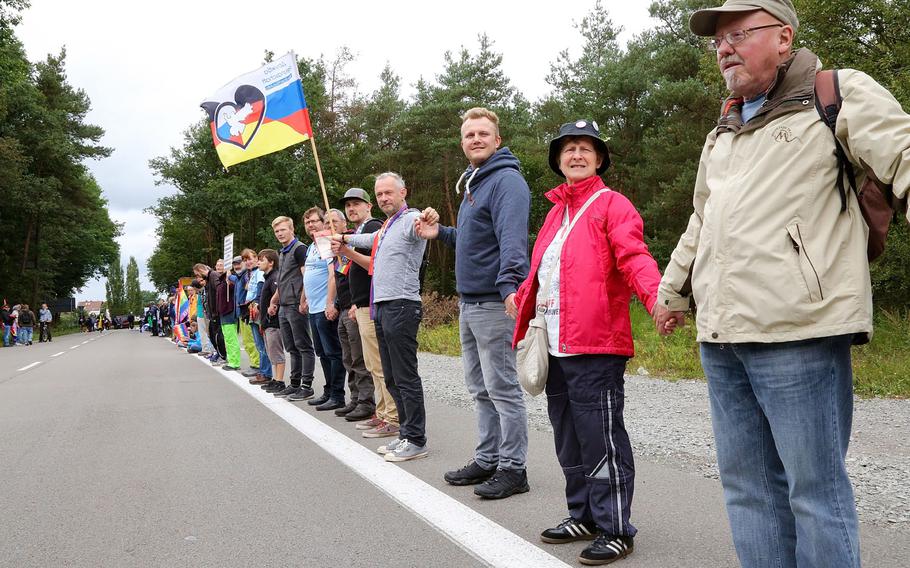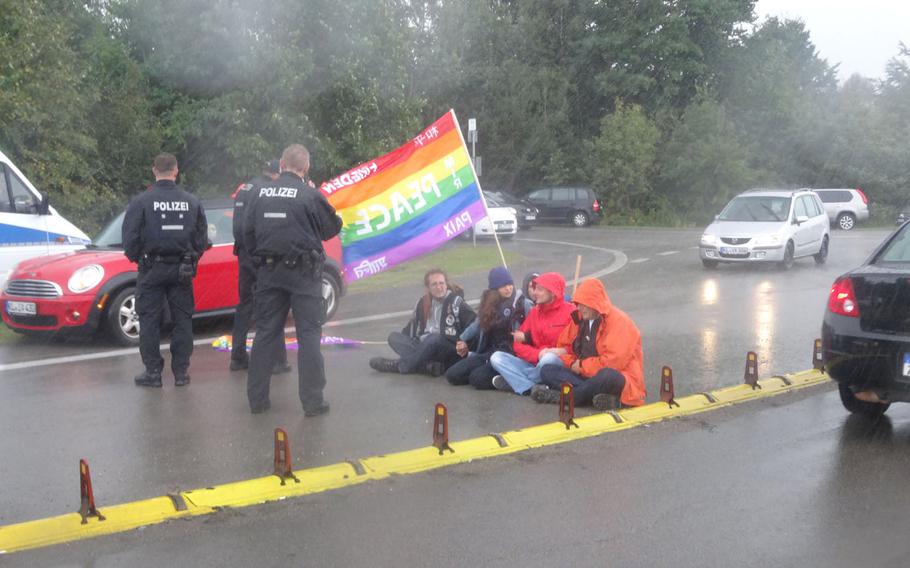 RAMSTEIN AIR BASE, Germany — Activists protesting an alleged role in drone operations at Ramstein Air Base held a final demonstration on Saturday by forming a human chain from the Haus des Burgers in Ramstein-Miesenbach to just outside Gate 5 of the air base.
Traffic through Gate 5 slowed throughout the afternoon and stopped when protesters blocked traffic for a few minutes. No arrests were made, base officials said.
Landstuhl police estimated a crowd of about 2,500, while Stopp Air Base Ramstein organizers said as many as 5,000 attended.
The group demanded an end to what they say is the use of the air base to relay telemetry to drones that collect information on terrorist groups or attack designated targets.
The protesters say the attacks on suspected terrorists and militants are "extrajudicial killings" in violation of international law. The human chain wrapped up a week of nearby protests.
The Air Force for years has denied the drone allegations, which began when a former sensor operator said in 2013 that the technology used at Ramstein transfers data between drone pilots in the United States to aircraft on missions in the Middle East, Afghanistan and Africa.
The service does not operate drones from Ramstein and "no data is relayed through Ramstein for the operation of drones," 86th Airlift Wing spokesman Lt. Col. Joel Harper said last month.
Several speakers addressed the crowd on Saturday, including Oskar Lafontaine, the former head of Germany's Left Party.
Lafontaine delivered a general anti-war speech about nuclear weapons. He said that the world is coming to another war that no one wants.
"No farmer in the U.S. wants to have a war with North Korea and no rice farmer wants a war with the U.S.," Lafontaine said. "Nuclear weapons are not weapons. They are monsters and we need to chase them away from this planet."
Christian Kandt, who came to the protest with his children, said the way the U.S. and western powers are fighting terror groups is short-sighted and reactionary.
"You have to eliminate the reason (terror groups) are fighting," Kandt said.
The demonstrations against U.S. bases in Germany are annual events. Last year, German police estimated that about 2,000 people showed up in support of the Berlin-based coalition's protest.
morris.william@stripes.com Twitter: @willatstripeskloeckner.marcus@stripes.com
---
---
---
---