gallery
Thousands of Americans and Germans celebrate culture at Volksfest at Grafenwoehr
by
Martin Egnash
August 4, 2018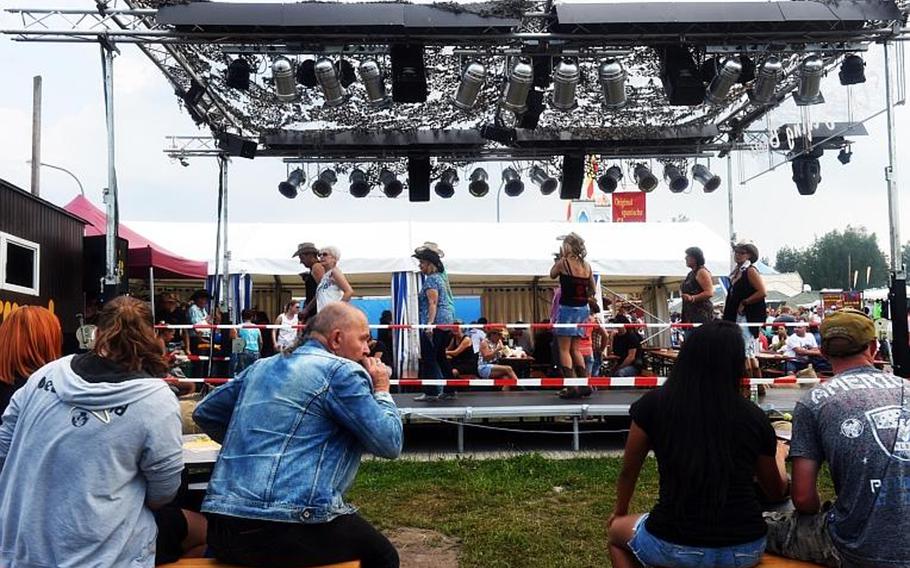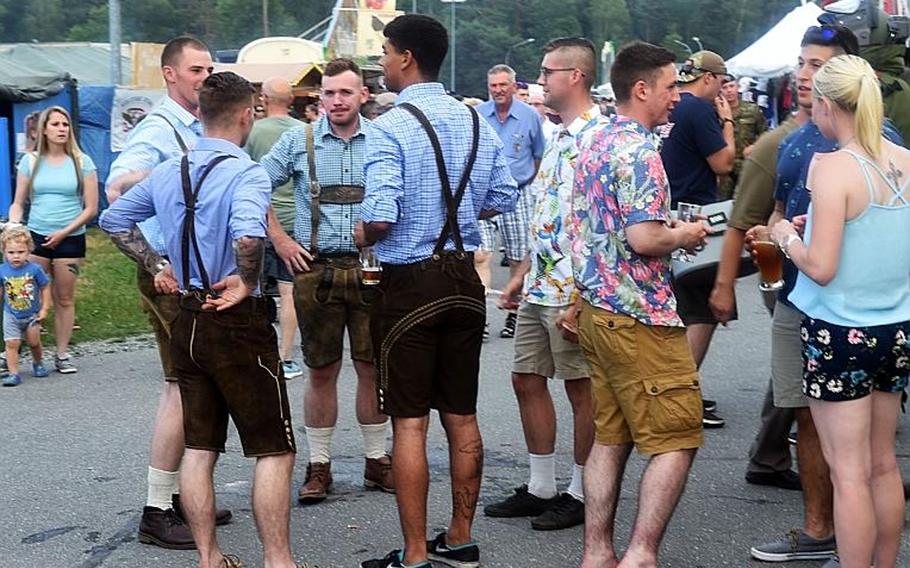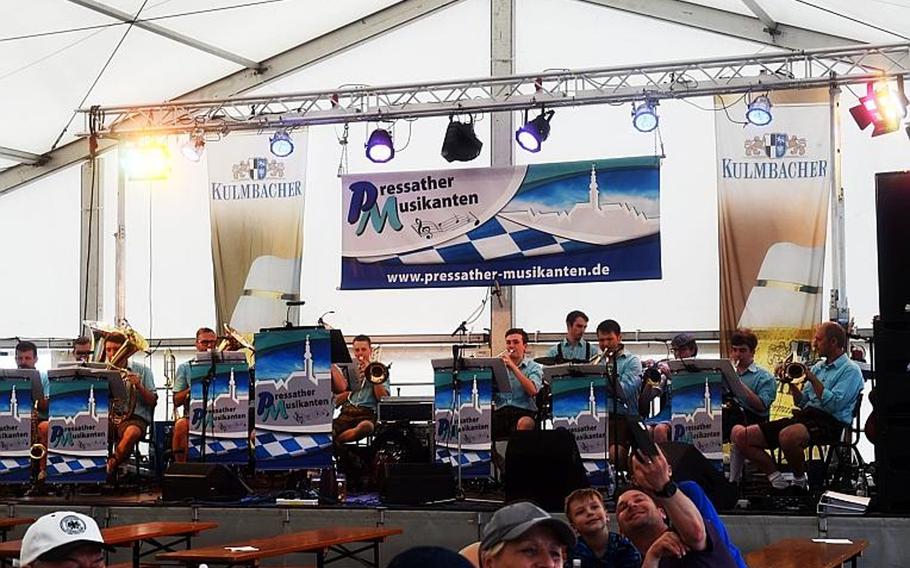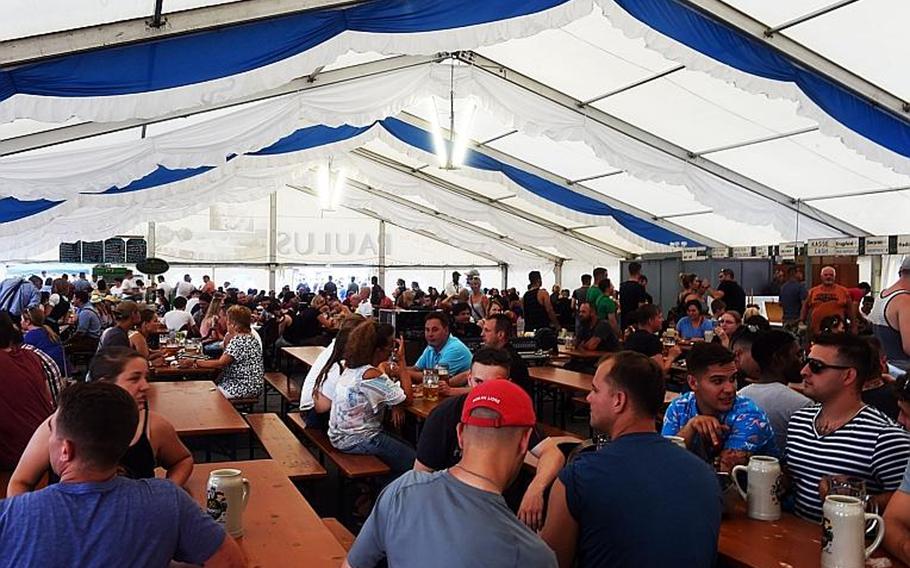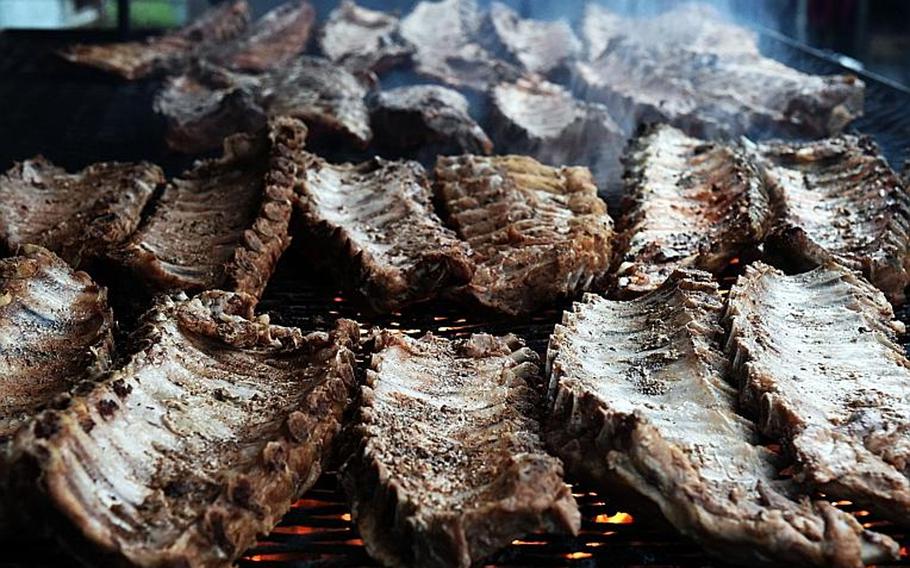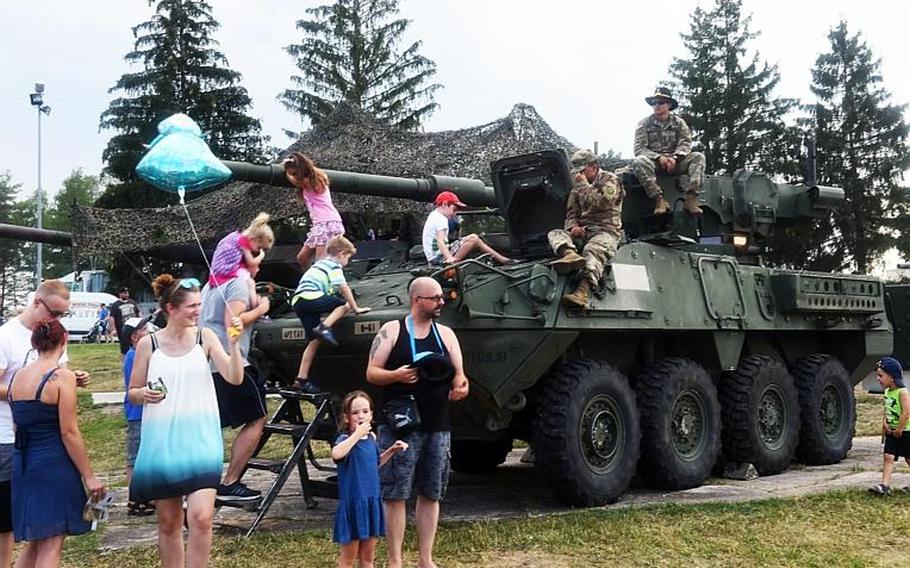 GRAFENWOEHR, Germany – The U.S. Army is hosting the 60th annual German-American Volksfest this weekend at Grafenwoehr.
More than 150,000 people – including U.S. soldiers, their families and Germans – are expected to attend the biggest German-American celebration in the country through Sunday, Army officials said.
The festival mingles both American and German traditions. In one tent, festivalgoers can listen to American pop music, eat BBQ ribs and drink light beer, and in a nearby German-style beer hall tent, they can listen to a Bavarian Oompah Band, eat giant pretzels and drink German beer.
The festival has rides, games and static displays. German locals can get an up-close look at U.S. Army tanks and vehicles on display in one of the few opportunities to go "behind the curtain" and see what the U.S. military in their community is like.
"Members of the U.S. Army strive to be good neighbors and positive role models within this community," said Nathan Van Schaik, an Army spokesman. "Servicemembers, DOD employees and their families participate in local events and organizations, so we hope our German neighbors come out and enjoy the 60th German-American Volksfest," said Van Schaik.
egnash.Martin@stripes.com Twitter: @Marty_Stripes