Suspicious package shuts down Ramstein's main gate
---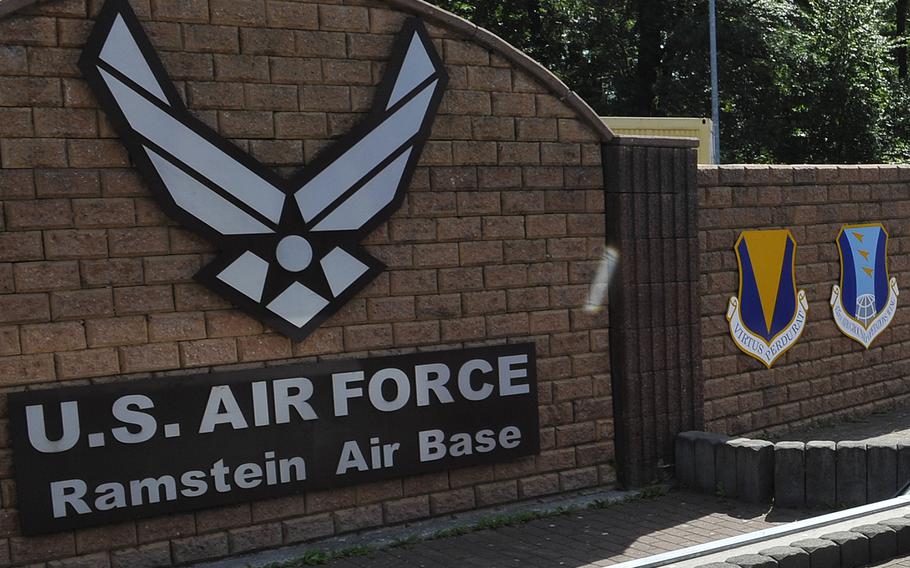 KAISERSLAUTERN, Germany – Ramstein Air Base's west gate was closed for hours early Friday morning after a German man left a suspicious package outside the gate.
The package was found to pose no danger, German police said. The incident shut down the main gate, causing traffic delays for morning commuters, who were diverted to gates on Ramstein's east side.
The man is a 32-year-old native of Ludwigshafen, an industrial city about 40 miles east of Kaiserslautern. He was in German police custody Friday, said Wolfgang Denzer, a spokesman for the Kaiserslautern police department. The incident is under investigation, he said.
A base spokeswoman said Friday morning that the west gate had re-opened. She had no other details since base officials were still gathering information about the incident.
German police said that the suspect drove into the vicinity of the west gate about 3 a.m. and put down an unknown object. The suspect then sought out the attention of American security forces, who detained the man on the spot and called German police.
Germany's state bomb-disposal experts were called in to inspect the package and the suspect's vehicle. They found nothing that posed any danger, police said.
news@stripes.com
---
---
---
---