Suspects in violent invasion of American family's Landstuhl home had loaded gun, court is told
---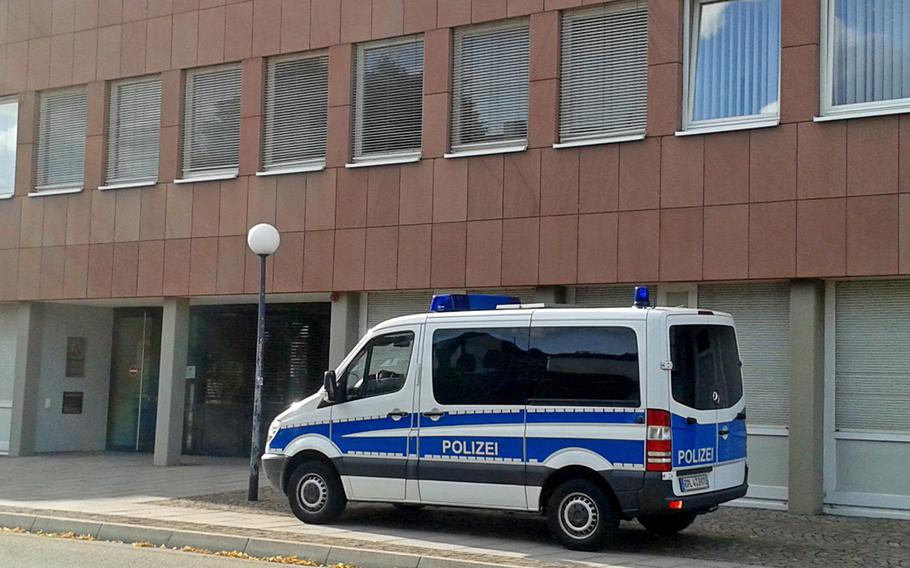 ZWEIBRUECKEN, Germany — A judge on Monday brought more serious charges against one of the men accused of violently attempting to burglarize the Landstuhl home of an American family in February after learning that he and his suspected accomplices had a loaded gun and zip ties with them.
The suspect, a 61-year-old man with a long criminal record, told a psychiatrist who conducted a mental health assessment of him that he had left the gun in the vehicle the four men drove to the Americans' home on an evening in February because he knew that taking the weapon inside the house would mean they would face more serious charges if they were caught, the court was told.
What he didn't know was that possessing zip ties at a crime scene also is considered by German courts to indicate intent to commit a felony with violence.
One suspect was killed by the American father, who stabbed him during the attempted burglary. A German court has ruled that the American, a former Air Force major who moved to Germany with his family to work as a Defense Department civilian, acted in self-defense and threw out a lawsuit brought against him by two of the other suspects, both brothers of the deceased.
The judge elevated the charges against the suspect who testified Monday, who, under German law, can be referred to in news articles only by his initials, A.M., from attempted burglary to aggravated robbery. She is expected to do the same for the two other suspects, who are due to appear in court on Wednesday.
If convicted of the more serious charge, the three could face a minimum of three years and up to 15 years in prison.
Because of his long criminal record, A.M. also is expected to be placed under preventive detention if convicted, which means he could spend the rest of his life in prison. Preventive detention allows a convicted criminal's prison sentence to be extended indefinitely.
A.M. is being tried separately from the other two surviving suspects — his brother J.M., 52, and a 33-year-old French national who grew up in Germany, J.R. They testified earlier that they did not expect to find anyone at home when they went to the Americans' house with intent to "take things."
The four went to the house after learning from a moving company employee who helped deliver the American family's household goods that there was a safe full of gold coins and gold-plated roses in the home, they said at an earlier hearing.
After learning about the loaded gun and zip ties, the judge delayed sentencing for J.M. and J.R., which was supposed to happen on Wednesday.
---
---
---
---