Stuttgart mansion, once home to US generals, returned to Germans
---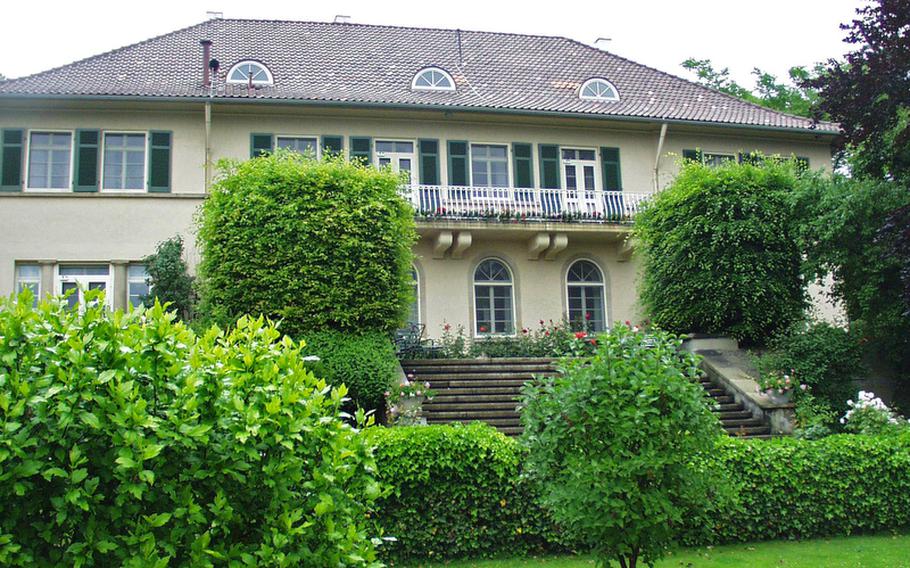 STUTTGART, Germany — The German mansion that traditionally has been home to the senior military leader in Stuttgart has been returned to the German government, and a new home on base will soon be under construction.
After lengthy negotiations with German authorities, the U.S. military officially returned the Clay House to the German government on July 24, according to Installation Management Command-Europe. In exchange, a new home will be constructed for Stuttgart's senior leader on Kelley Barracks, home to the headquarters of Africa Command.
"As part of the deal worked out with the host nation, they will provide $2.1 million in construction funding," said Dan Thompson, IMCOM-E spokesman. There are no costs to the U.S. associated with the construction of the home, he said.
The military expects the move to save about $130,000 annually, Thompson said.
"We anticipate the costs will be lower once the new home is built due to less maintenance" and more energy efficiency, Thompson said. "The former house was very large and much older, so it consumed much energy. With the location of the new home on base, we will also save on some former force protection costs while enhancing overall security."
Over the years, the Clay House turned into something of a money pit for the Army, which in 2007 spent $1 million to renovate the interior of the mansion, according to IMCOM-E. Within the past two years, the Army sought an additional $1.4 million for more renovations, but later withdrew that request.
Expenditures on the mansion, nestled in the hills above Stuttgart, prompted some lawmakers to demand a review of all costs associated with the housing of general and flag officers in Stuttgart.
The last resident of Clay House was disgraced AFRICOM commander Gen. William E. Ward. During his tenure as leader of AFRICOM, Ward opened the doors of the Clay House to the military and German community during annual Christmas parties. A recent report by the inspector general accused Ward of misusing his position, wasting government funds and excessive spending on those parties as well as wasting government money on a booklet about the house he lived in.
Ward spent more than $4,400 on the booklet, simply dubbed "The Clay Haus," according to the report. A corresponding hardcover book about the first three years of the command cost $14,000, according to the inspector general's report. Defense Secretary Leon Panetta is expected to soon decide the fate of Ward, who faces possible demotion.
The current AFRICOM commander, Gen. Carter F. Ham, never moved into Clay House upon assuming command in March 2011. Instead, he lives in a modest home on Kelley Barracks, where, by 2015, construction on the new home for the senior leader in Stuttgart is expected to be completed.
---
---
---
---