Study: Army's new warfighting plans face obstacles in Europe
by
John Vandiver
September 25, 2019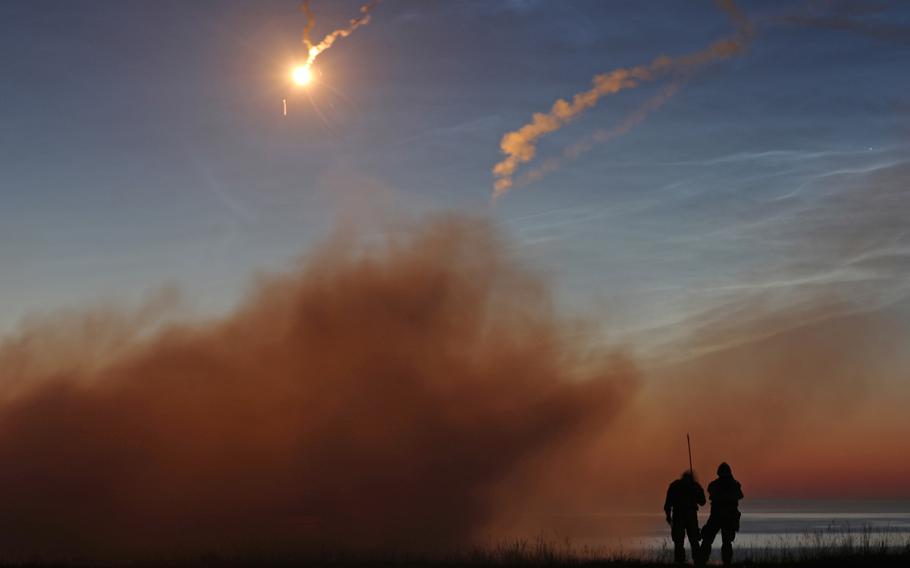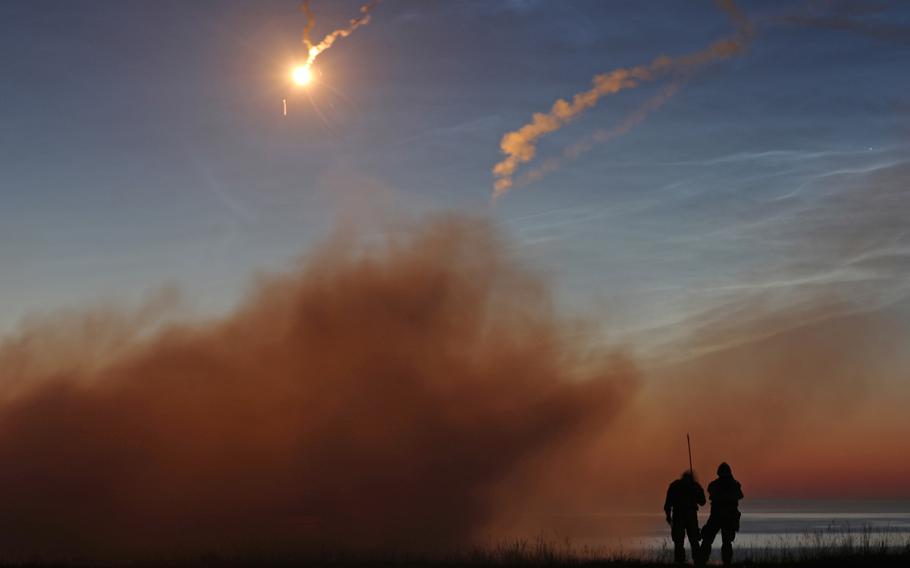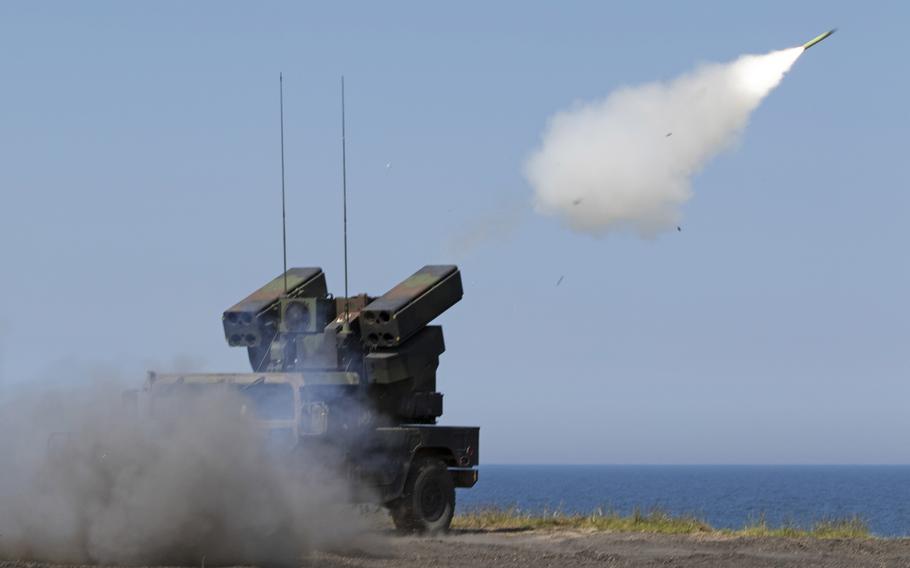 An Army strategy to work closely with allies to fight future wars could be at risk if the capability gap between the U.S. and some European militaries is allowed to widen, a new study suggests.
The Army outlined in a report called "Multi-Domain Operations 2028" its plan to rapidly deploy and integrate all elements of American military power — from traditional ground and air combat to newer warfighting zones such as cyberspace, space and information operations — in the event of conflict with powers like Russia or China.
The plan focuses on how to penetrate sophisticated enemy defenses and ensure the U.S. and its allies can maneuver, resupply and reinforce troops.
But there are problems with the strategy, the new study, titled "European Allies in US Multi-Domain Operations," has found.
"There is a risk that if the US does not engage its allies early … US capabilities will diverge from allied systems, making the level of integration necessary to achieve convergence unworkable," says the report by the Association of the U.S. Army's Institute of Land Warfare.
If the U.S. is to counterattack against a Russian incursion within 21 days, as military plans call for, "there will need to be widespread European cooperation on the movement of personnel and arms across borders," the report said.
Political realities in Europe are among the problems and could undermine the heart of the Army's modernization push, says the report published this week with the London-based Royal United Services Institute.
The top priority in the Army's effort to upgrade its arsenal, for instance, is developing long-range precision fires crucial for countering Russia.
"The intent is to deploy fires in Europe able to outrange Russia's Iskander short-range ballistic missiles to strike railways, ammunition dumps and infrastructure critical to Russia's Integrated Air Defense System (IADS) in the event of conflict," the report said.
The weapons would be central in future warfare, but the "political ramifications of reintroducing these systems to Europe may be significant," the report says.
Allies may be concerned that new deployments would set off an arms race, risk aggressive messaging from Russia about its nuclear capabilities, and ultimately make European populations feel they are potential targets. "In this climate, gaining permission to base LRPF (long range precision fires) on European territories may be difficult," the report says.
While countries such as Poland probably would be eager to host the American weapons, others, like Germany, could be expected to oppose such a move, opening a rift within NATO.
Meanwhile, non-NATO states like Austria also could be opposed to such weapon deployments and could cause difficulties in other areas that are key to the Army's plans, such as the free movement of military equipment and troops around Europe, the report says.
For years, the U.S. military and NATO has been pushing for streamlined diplomatic clearances to accelerate troop movements in a crisis, but there are still no universal guidelines.
At the same time, military capability gaps are widening between the U.S. and its allies, and training isn't keeping pace with the demands imposed by the multi-domain concept.
NATO exercises, and joint exercises between European and U.S. forces, are "inflexible and overly scripted" with allies "reluctant to have their limitations demonstrated in front of U.S. partners."
"Very little is trained to the point of failure," the report states. "Scripting is also pushed by NATO, which wishes such activities to be used to bolster its image internally, and its deterrence posture externally. This makes failure unacceptable."
Meanwhile, the warfighting concept also requires competing with Russia in areas below armed conflict in areas such as information and cyberoperations, but to be effective, that would require access to cyberspace infrastructure of foreign states. Providing access to the U.S. in peacetime to conduct cybersapace reconnaissance "would be politically sensitive," according to the report.
For its part, the Army has described its plans as a work in progress.
When it released the Multi-Domain Operations 2028 concept at the end of last year, then-chief of staff Gen. Mark Milley said it was a "first step" in the Army's evolution. "We must examine all aspects of our warfighting methods and understand how we enable the joint force on the future battlefield. We must challenge our underlying assumptions," Milley wrote at the time.
vandiver.john@stripes.com Twitter: @john_vandiver