Storied F-4 Phantom goes on display at Ramstein Air Base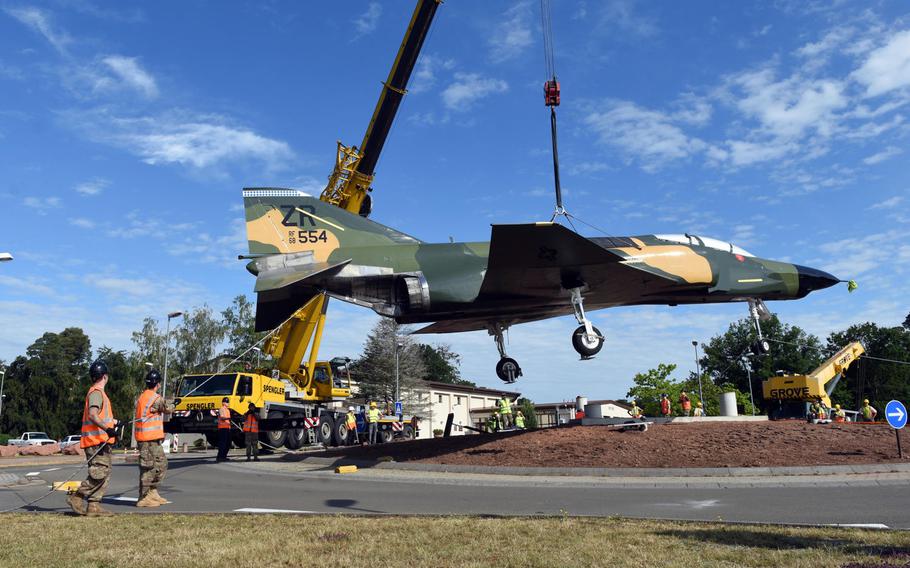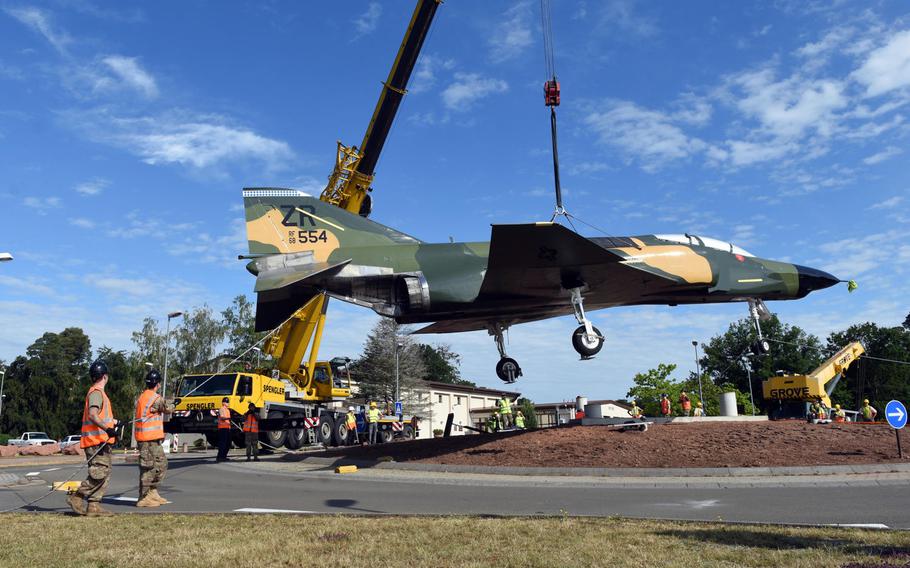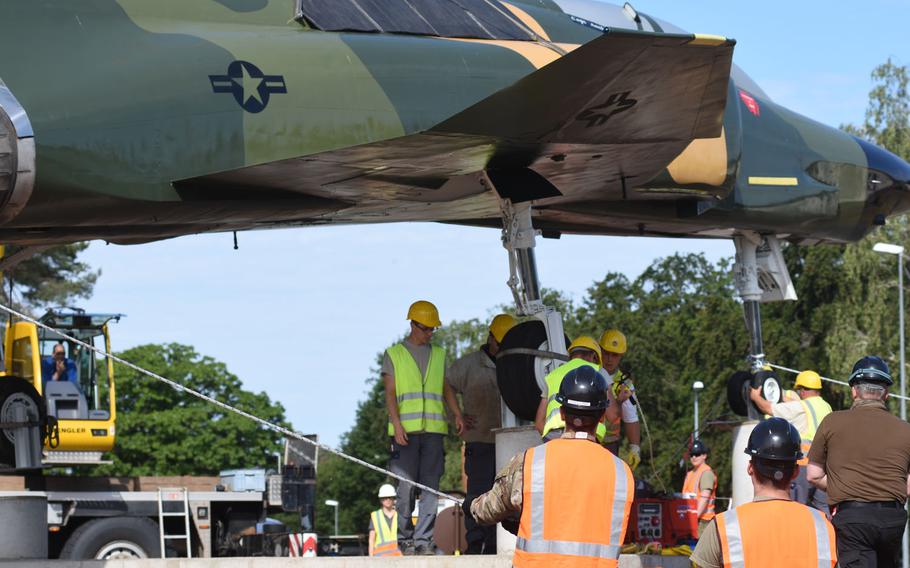 RAMSTEIN AIR BASE, Germany — An F-4 Phantom II jet that entered service 60 years ago and flew combat missions during the Vietnam War went on display outside the northside gym on base Monday.
The refurbished two-seat, twin-engine jet was transported from a squadron building near the flight line across the base in an effort that took two days and involved temporarily blocking several roads. The aircraft was finally lifted into its display location in the middle of a traffic circle Monday.
Airmen with the 86th Maintenance Group and the 86th Civil Engineering Group spent months preparing the Phantom to be showcased, from plugging up holes to prevent birds from nesting inside the aircraft to stripping it of military hardware and giving it a new paint scheme, officials said.
This Phantom arrived in Europe in 1969 and flew sorties for the 86th Airlift Wing when it was a tactical unit, base officials said. It flew at Zweibruecken Air Base until October 1991, before being transferred to Ramstein, where it was used for many years as a ground trainer.
The F-4 Phantom II is the most famous American fighter-bomber of the 1960s and 1970s. The jet, which entered squadron service with the Navy in 1960, was also adopted by the Air Force until it was retired in the 1990s. The Air Force flew the RF-4C Phantom reconnaissance variant out of Zweibruecken.
The Phantom at Ramstein joins a Korean War-era F-86F Sabre jet, which has been on static display outside the base mall for the past decade.