Stavridis will take helm of Naval Institute upon retirement
By
John Vandiver vandiver.john@stripes.com
April 12, 2013
---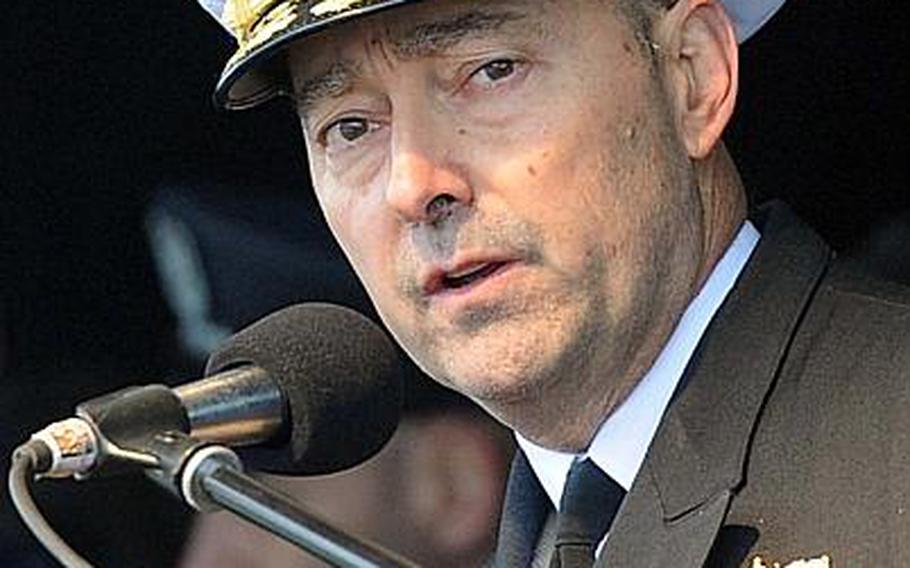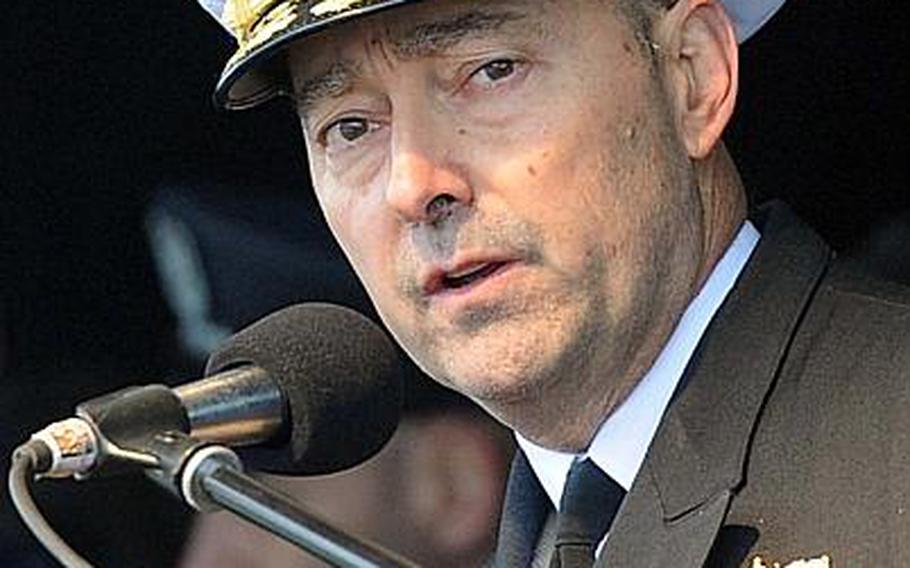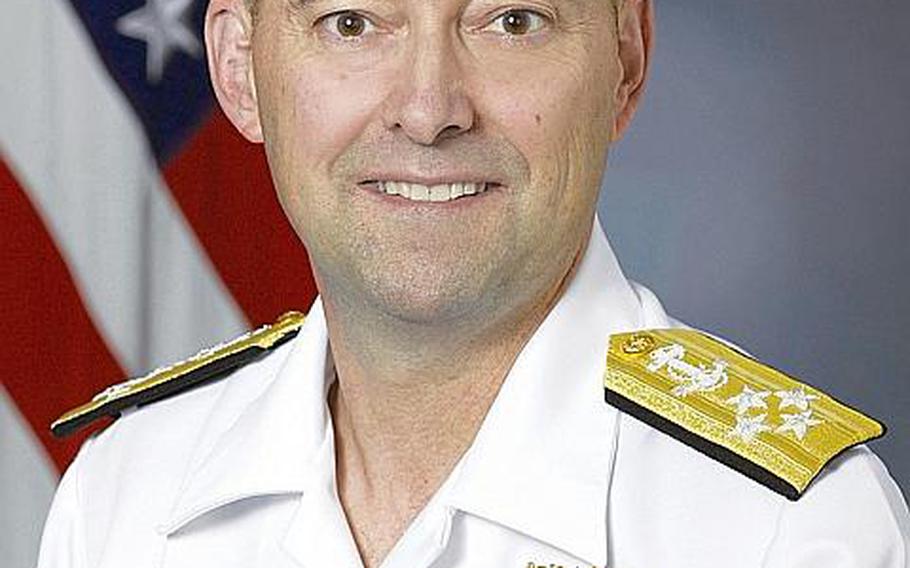 STUTTGART, Germany — Adm. James Stavridis, widely regarded as one of the military's most forward-looking strategic thinkers, will, upon retirement, be taking those skills to the U.S. Naval Institute, a nonprofit known for challenging conventional military wisdom.
The Naval Institute on Thursday announced that Stavridis, NATO's supreme allied commander and head of U.S. European Command, will take the helm of the Annapolis, Md.-based group that functions as an unofficial idea factory for the service. Stavridis' appointment will take effect following his anticipated retirement from active duty in midsummer. His position at the Naval Institute will be a pro bono post.
"I am passionate about the Naval Institute, which has been the intellectual heart of our Naval profession for well over a century – Navy, Marine Corps, Coast Guard, and Merchant Marine," Stavridis said in a statement issued by the Naval Institute. "I look forward to taking on this responsibility after retirement from the Navy."
Since 2009, Stavridis has served as the senior U.S. and NATO officer in Europe, overseeing missions stretching from southeast Asia to northern Africa. His operational portfolio has been wide-ranging: directing the alliance's efforts in Afghanistan, overseeing NATO's bombardment campaign in Libya in 2011 and counter-piracy efforts off the Horn of Africa.
He was the first naval officer to serve as NATO's supreme allied commander. Traditionally, an American officer commands the alliance's military forces from NATO headquarters in Mons, Belgium, while a European civilian heads its political office in Brussels.
At his European Command headquarters in Stuttgart, Stavridis also has worked to adapt EUCOM to unconventional threats such as illicit trafficking and cybersecurity by better integrating the command with other arms of the U.S. government.
At the institute, Stavridis will oversee an organization that describes itself as an "independent, nonpartisan forum on global security issues" that also "offers convention-challenging thought on the state of U.S. defense – particularly issues affecting the Navy, Marine Corps and Coast Guard."
Stavridis, a 1976 distinguished graduate of the U.S. Naval Academy, is a longtime member of the institute and one of its most prolific writers, authoring and editing books and dozens of essays on military strategy over the years.
"We are delighted and honored by Admiral Stavridis' acceptance," acting Naval Institute Chair Nancy Brown, a retired vice admiral, said in a statement. "He is a distinguished officer and an individual of the very greatest accomplishments whose contributions epitomize the mission of the U.S. Naval Institute. This is an exciting time for the Naval Institute. It will be in the very best of hands with him at the helm of our Board."
---
---
---
---