Special operations troops get a new boss in Stuttgart
by
John Vandiver
August 3, 2020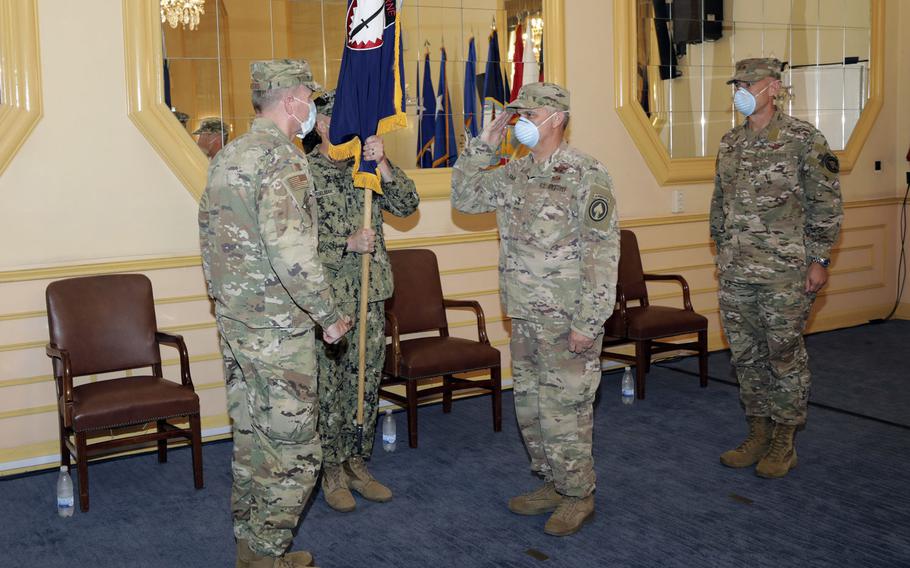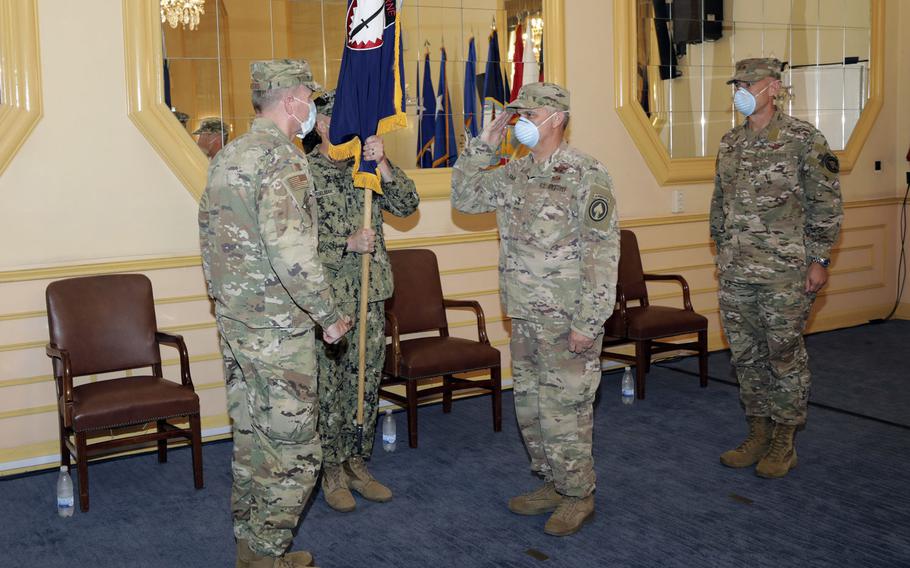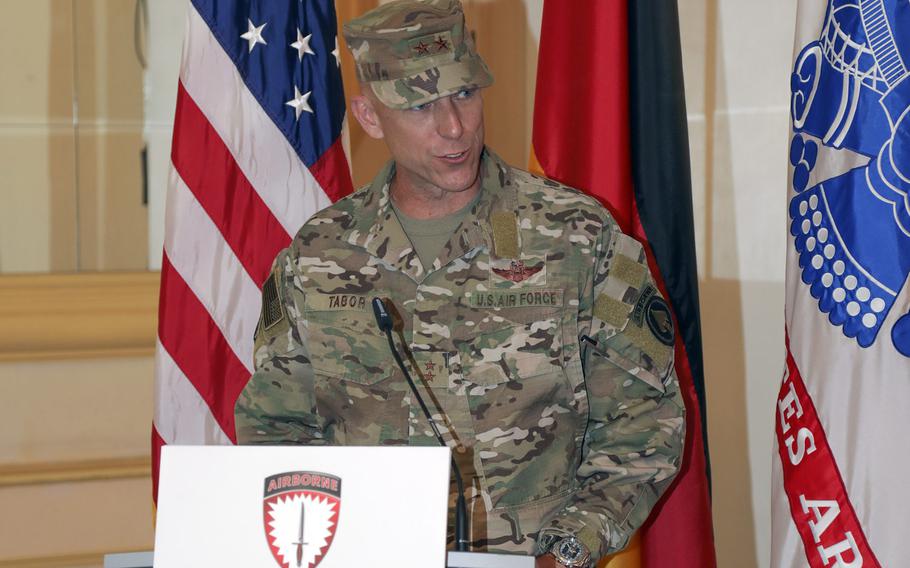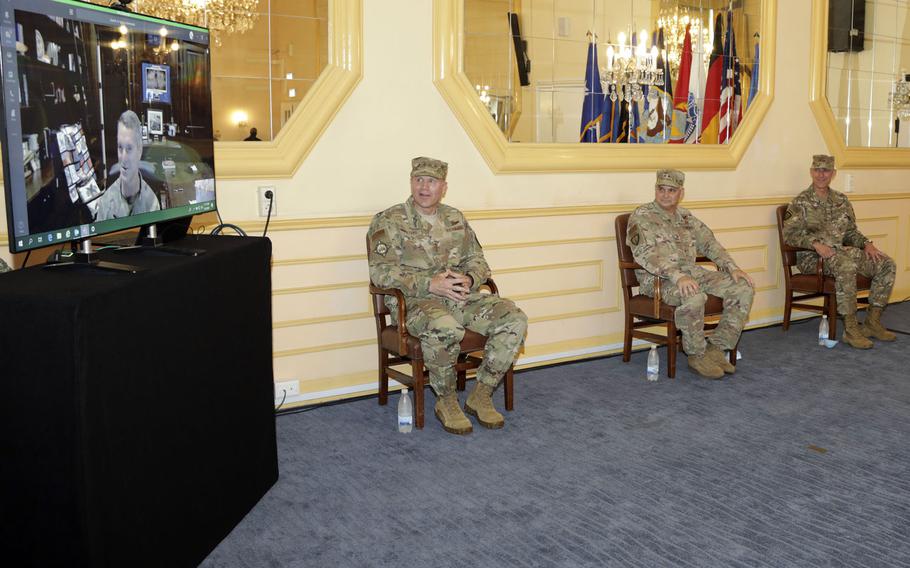 STUTTGART, Germany — Air Force Maj. Gen. David Tabor took command Monday of special operations forces in Europe, where he must begin planning to relocate his headquarters from Germany to a new home in Belgium.
Tabor said Special Operations Command Europe also faces a volatile security environment in which "nefarious actors exploit the truth for their own self-interest" — an apparent reference to Russia's aggressive propaganda campaign against the West.
"Together, we will make a difference and we will be on the right side of history," said Tabor, who previously served as assistant commander at Joint Special Operations Command at Fort Bragg, N.C.
Tabor replaced Air Force Maj. Gen. Kirk Smith, who later this week will get a third star and become U.S. Africa Command's deputy commander.
Smith, who has led Special Operations Command Europe for the past two years, was lauded for a tenure that saw his forces ramp up missions in places like the Baltics and Poland as well has non-NATO partners such as Serbia.
U.S. Special Operations Command's Army Gen. Richard D. Clarke, who attended the Stuttgart ceremony virtually because of the coronavirus pandemic, said Smith had transformed the SOCEUR headquarters with a combination of "genuine humility, insight and strategic vision." As a commander, Smith sought to "empower others" rather than "wield power," Clarke said.
U.S. European Command's Gen. Tod Wolters, who officiated the ceremony in Stuttgart, offered similar praise and said Tabor's task would be to push the command forward by being "a little faster, a little smarter."
Smith, whose new job will take him less than 10 miles down the road in Stuttgart, will be joining AFRICOM, which like EUCOM is expected to move from Stuttgart at some point in the future.
During the change of command ceremony, none of the participants addressed the Pentagon's new plan to relocate EUCOM and SOCEUR to Mons, Belgium, as part of President Donald Trump's directive to reduce the U.S. military presence in Germany. Likewise, AFRICOM was ordered to plan for a move elsewhere in Europe or in the United States.
Smith, however, did offer thanks to his German hosts in Stuttgart who have supported the military's mission over the years. "It's been an honor to be here," he said.
vandiver.john@stripes.com Twitter: @john_vandiver