Spangdahlem remembers young airmen killed in car crash
---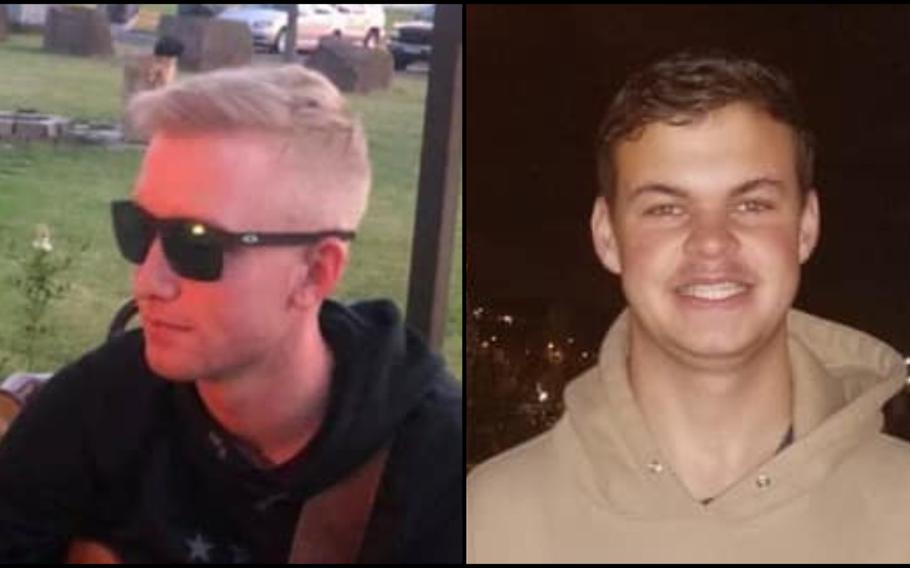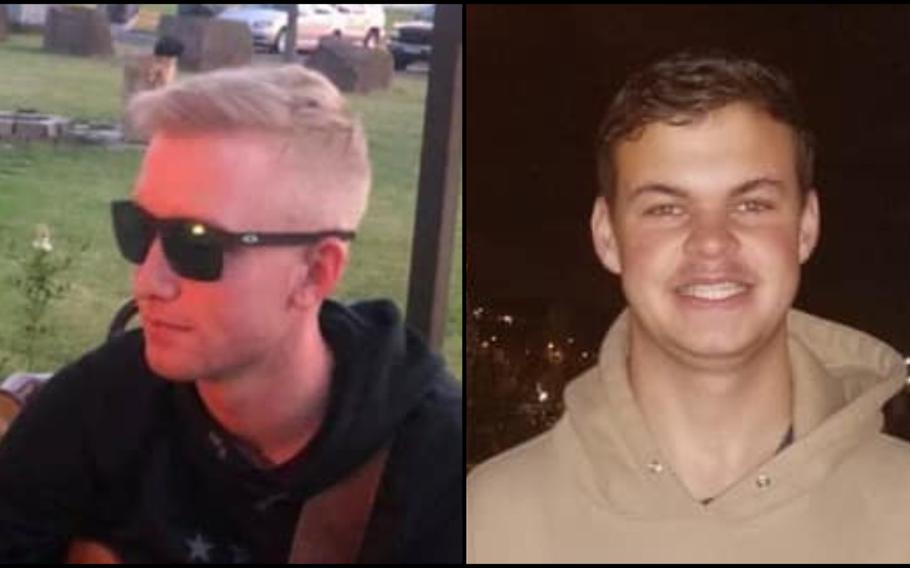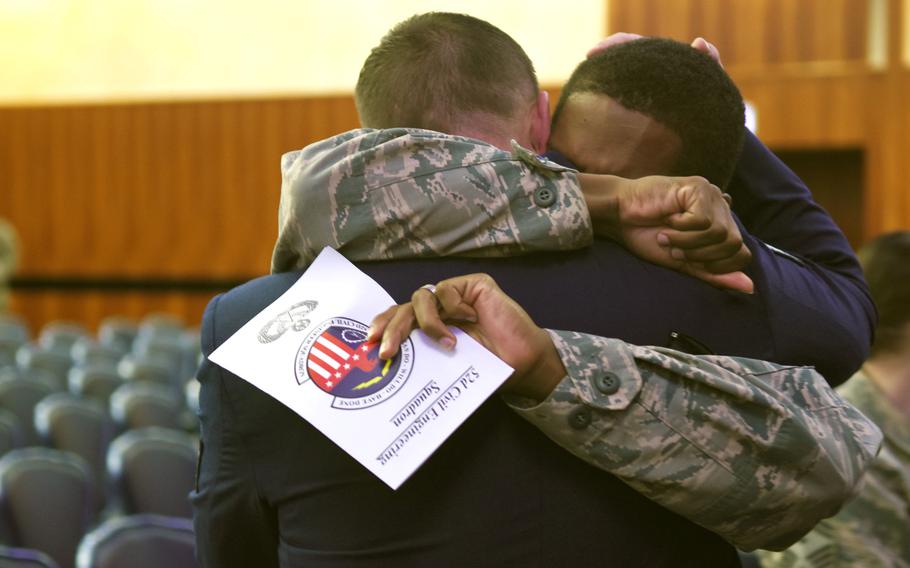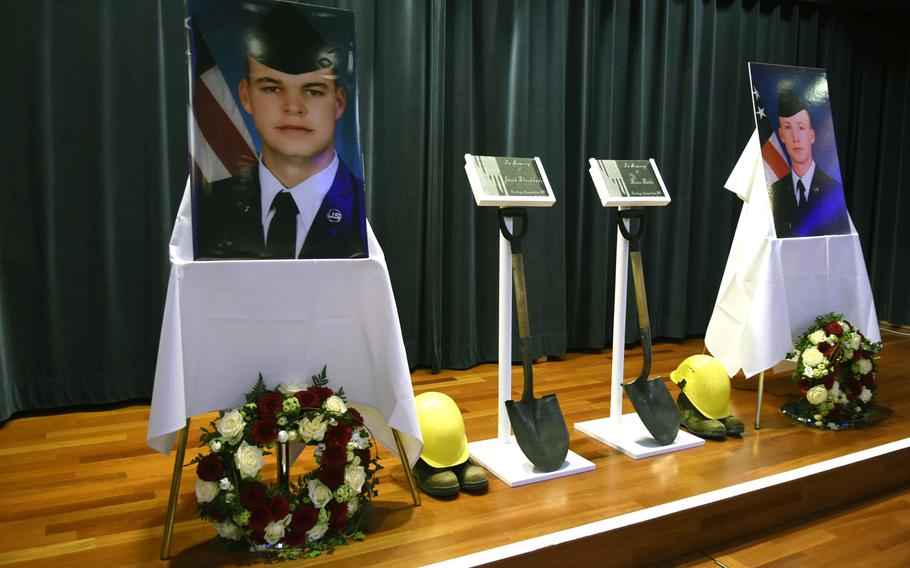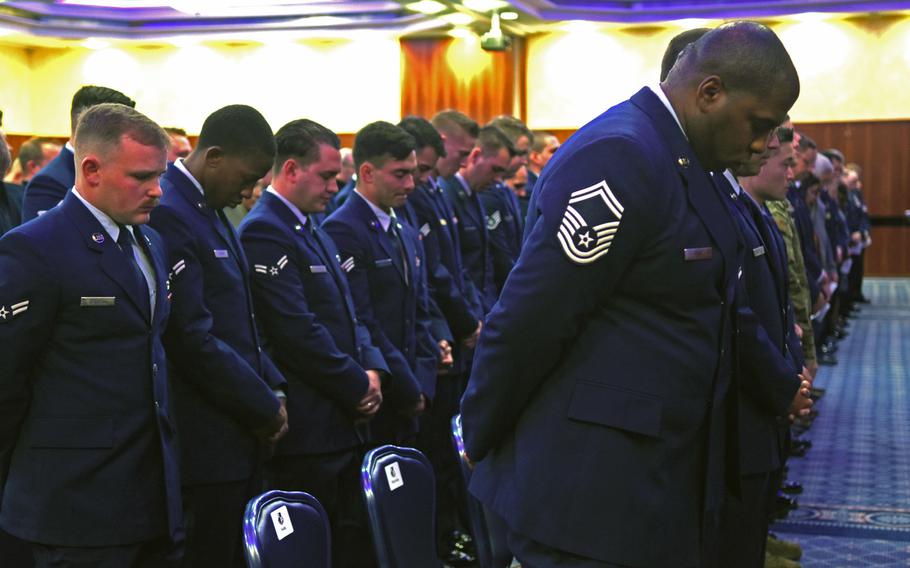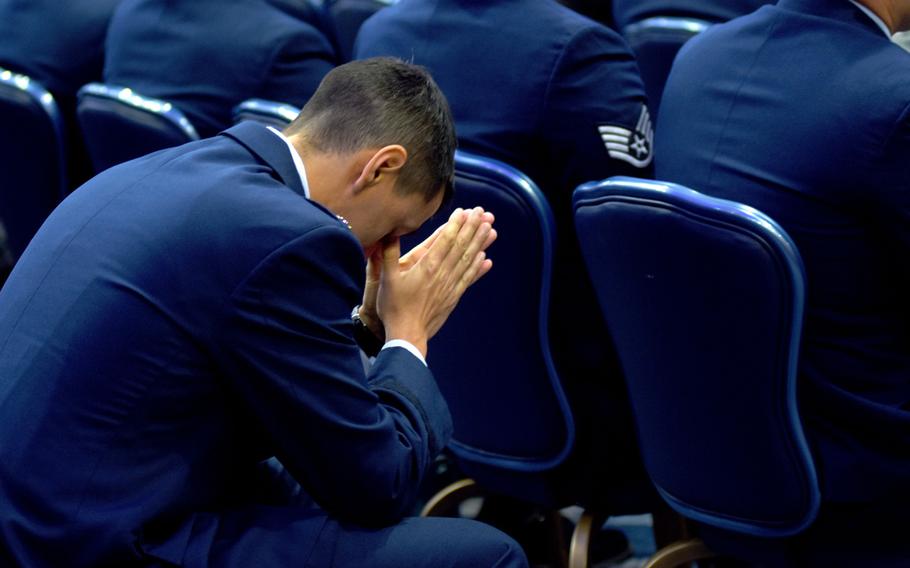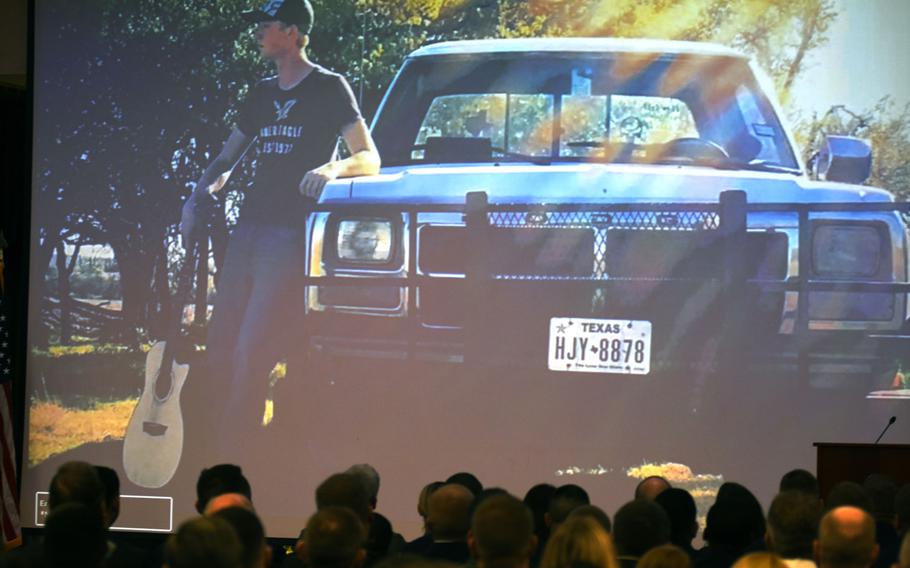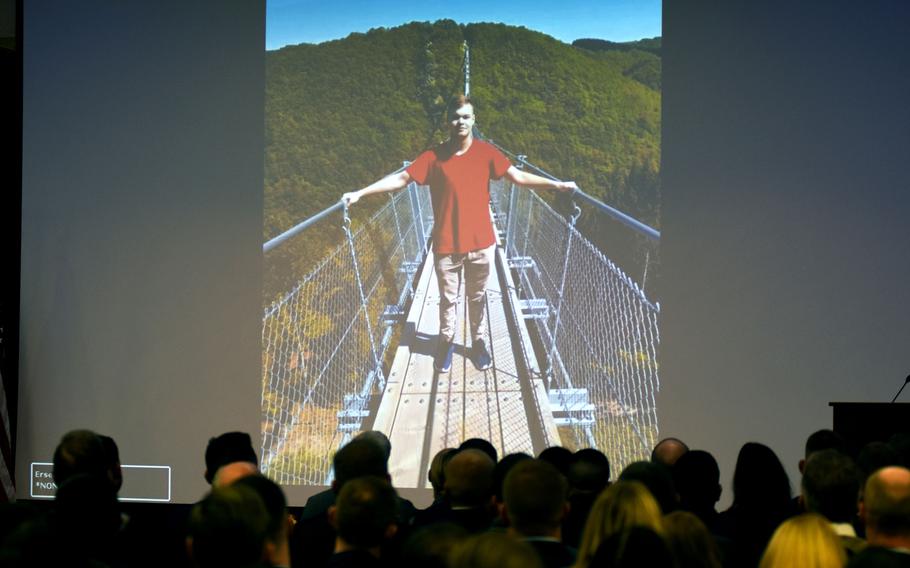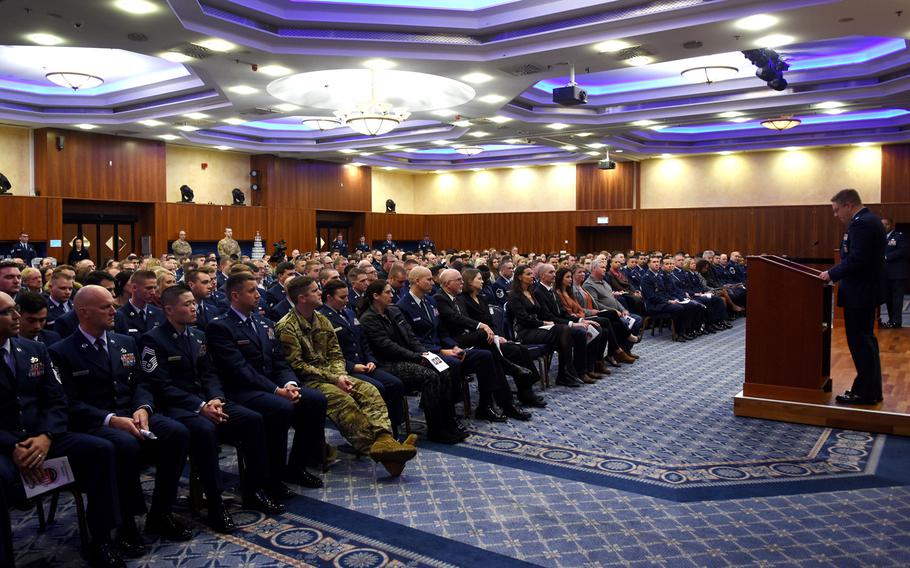 SPANGDAHLEM AIR BASE, Germany — The 52nd Civil Engineer Squadron paid tribute in an emotional ceremony Tuesday to two young airmen who were killed in a car crash last month.
Airmen 1st Class Jacob Blackburn, 20, and Bradley Reese Haile, 19, died on the scene Sept. 30 when the car they were in left the road near the base's passenger terminal and hit a stationary object.
Both were members of the squadron's "Dirt Boyz," a nickname given to airmen working in heavy equipment and pavement shops.
"I miss these boys more than I had ever imagined," Airman 1st Class Chance Sturgeon said at the memorial service. "They had a lot in common, from work ethic to caring about others and wanting to know the job.
"They were taken too early. And they are both Dirt Boyz. We all know once you're a Dirt Boy, you're always a Dirt Boy."
The sudden death of the young men has been difficult on the squadron and the close-knit Dirt Boyz, a group of about 40 service members and 25 civilians, airmen said Tuesday.
"It definitely rocked not only the shop but the entire squadron," said Tech. Sgt. Robert Davis, a supervisor in the heavy equipment and pavement shop, after the service. "It showcased the fragility of life."
The hardest part has been dealing with "that emptiness," said Senior Airman Walter Boze, while "doing certain stuff (at work) that you would normally see them do."
"It's not the same. It will never be the same," Boze said after the service.
The cause of the crash is still under investigation, Air Force officials said Tuesday. A third service member, Airman Basic Justin Carpenter, survived the wreck.
Blackburn was remembered for always being willing to pitch in on the job, whether filling in for sweeper duty or as a construction escort, said Lt. Col. Greg Mayer, the 52nd Civil Engineer Squadron commander.
He loved video games, traveling and the Pittsburgh Steelers. But his true passion was his car, Davis said.
"Everything was about that car," he said.
Haile, Mayer said at the service, was "eager to learn from the start."
Haile had been at Spangdahlem since June, his first Air Force assignment and first time away from home other than basic training.
"Everyone knew he loved music, he loved his guitar, messing with his truck back home," Davis said.
Joining the Air Force was a last-minute decision, said his parents, Stephanie Brown and Bradley Haile, who traveled to Spangdahlem with other family members for the ceremony.
All set to attend college about 45 minutes away from home in Hamilton, Texas, he instead decided to serve his country and avoid going into debt to pay for school, they said.
In his short time in the service, "we had watched him mature so much," Brown said.
"I can't imagine him doing anything else. He loved what he did in the short time that he did it.
"He was special — the dimples, the laugh, the smile."
svan.jennifer@stripes.com Twitter: @stripesktown
---
---
---
---