Spangdahlem F-16 crashes in Germany; pilot has minor injuries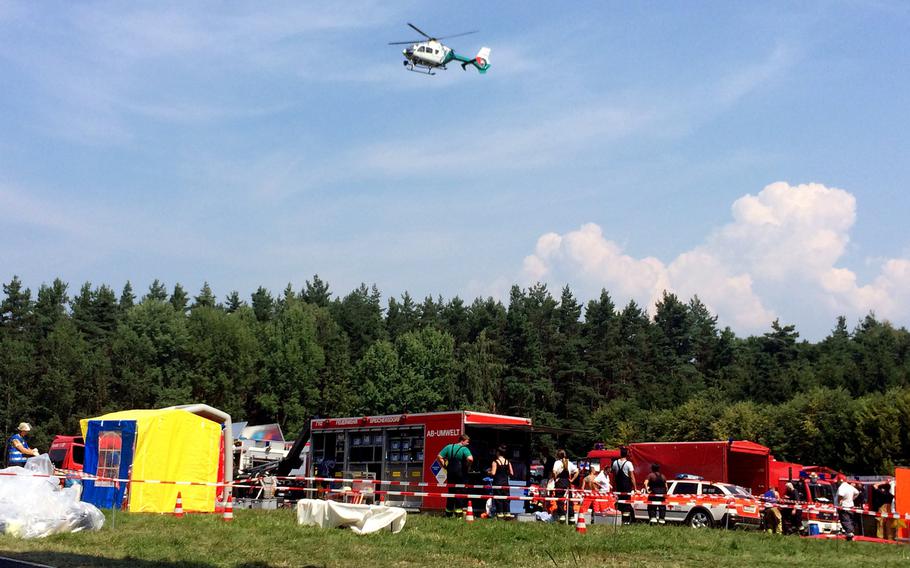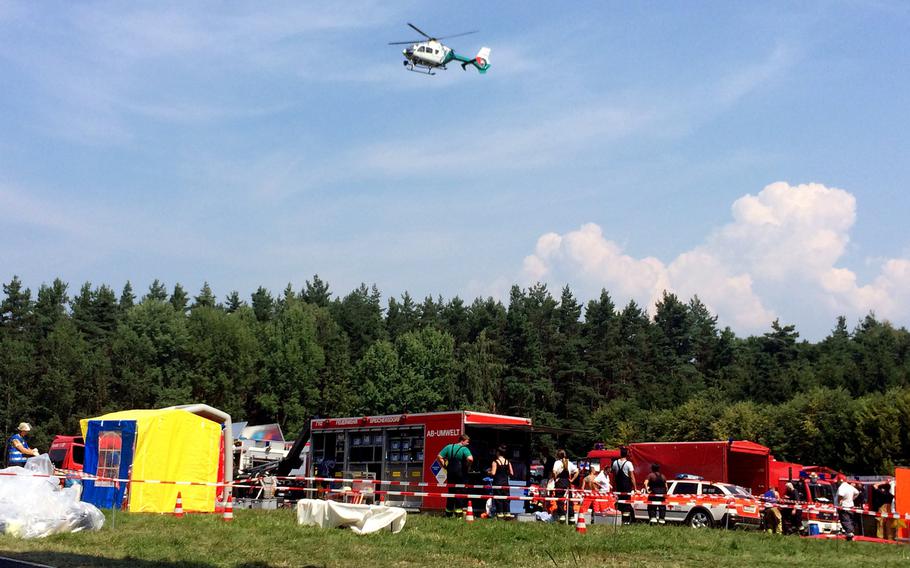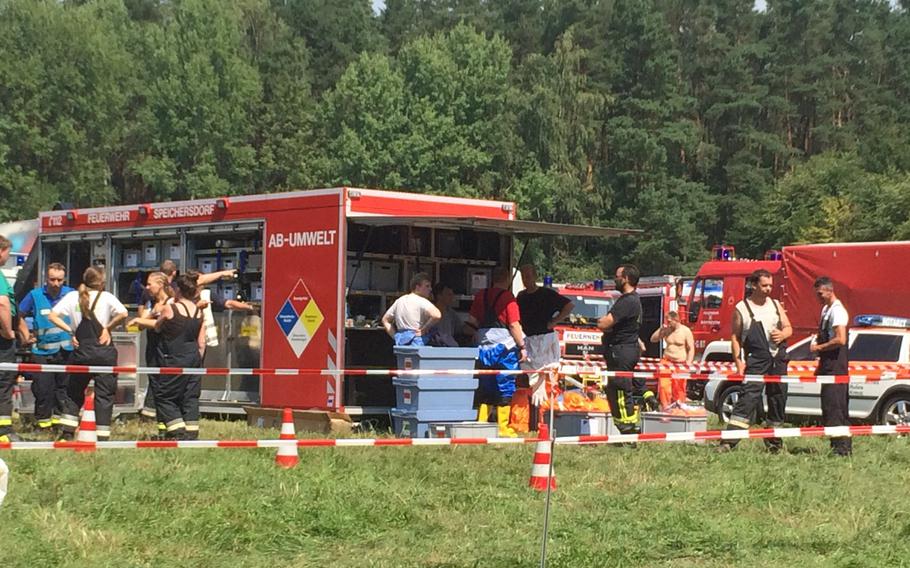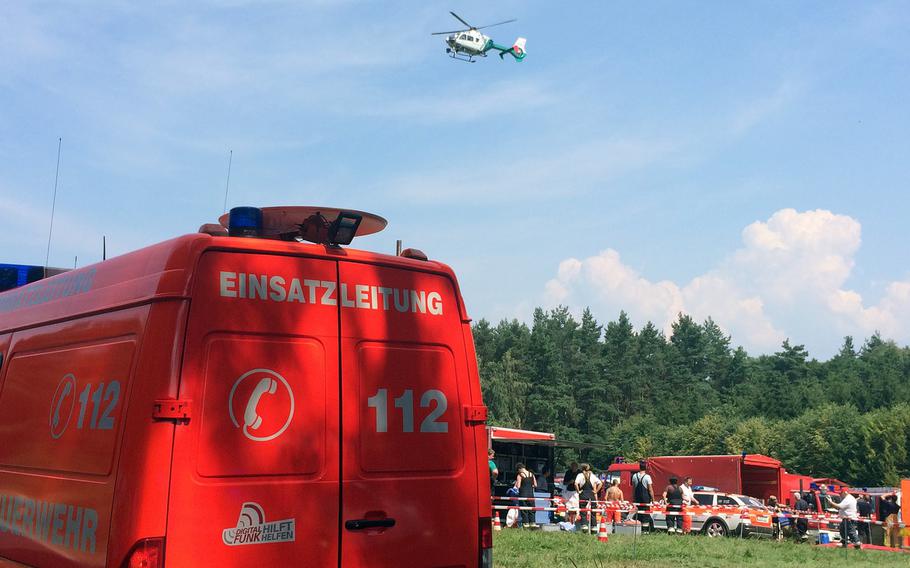 A U.S. F-16 fighter jet that crashed Tuesday morning in southern Germany was not carrying live munitions when it went down, according to an Air Force news release.
The aircraft, assigned to Spangdahlem Air Base, crashed Tuesday morning near the city of Bayreuth.
The pilot jettisoned the jet's fuel tanks and ejected safely. He was being treated at a nearby hospital for minor injuries, according to U.S. Air Forces in Europe and a German police spokesman.
Part of the 480th Fighter Squadron of the 52nd Fighter Wing, the F-16 departed Spangdahlem and was flying over the U.S. Army training area in nearby Grafenwoehr as part of a training flight, when the crash occurred, the Air Force said in a statement. American aircraft routinely fly from European bases to train at Grafenwoehr's ordnance ranges.
The jet was carrying six 25-pound inert training munitions, the Air Force said.
The jet came down about 9:38 a.m. on the outskirts of Engelmannsreuth, a village about 10 miles south of Bayreuth. Local authorities cordoned off the crash site and restricted it to military personnel. On Tuesday morning, the police spokesman said firefighters were working to prevent the resulting blaze from spreading to the nearby forest.
Several German media reports said the jet encountered engine problems.
The 52nd Fighter Wing has canceled flying operations for 24 hours for safety reasons, the Air Force release said.
The cause of the accident is under investigation.
Stars and Stripes reporters Steven Beardsley, Michael S. Darnell and Marcus Kloeckner contributed to this report.