Spangdahlem airmen remember maintainer killed en route to next duty station
by
Jennifer H. Svan
November 26, 2019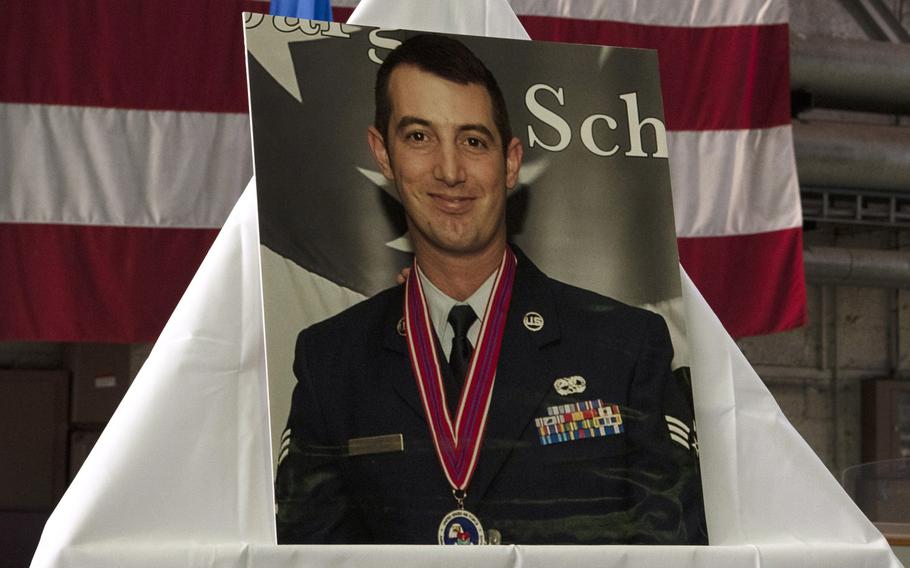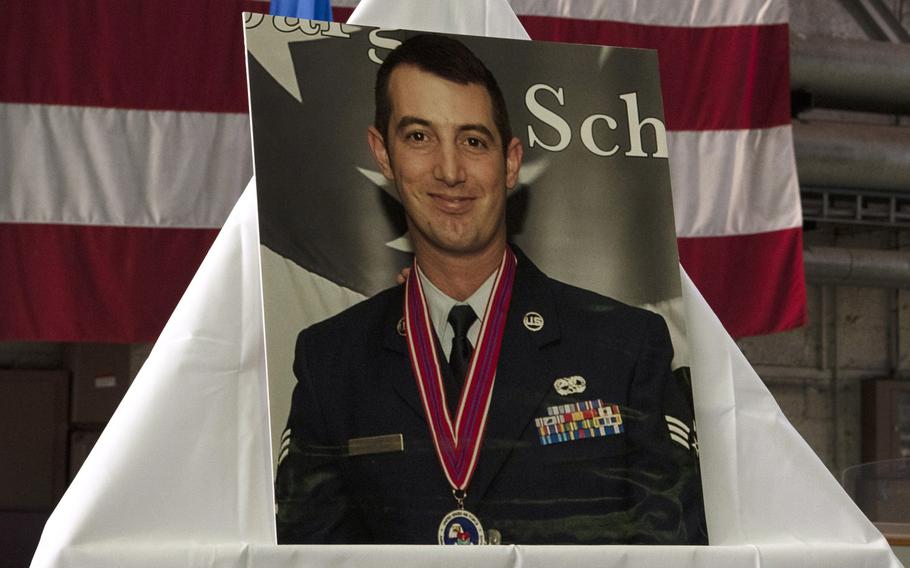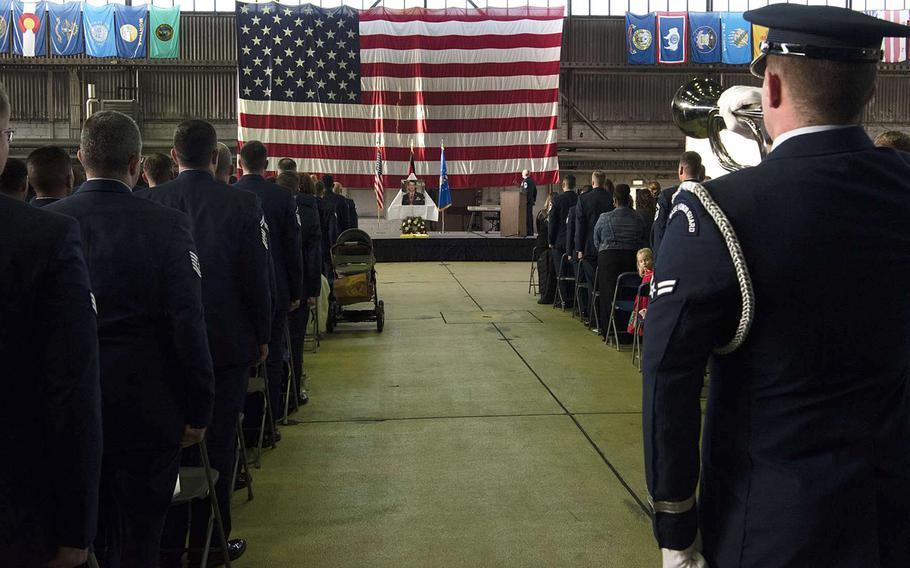 KAISERSLAUTERN, Germany — Airmen at Spangdahlem Air Base paid tribute to a former colleague who died last month from injuries sustained in a car crash while traveling to his next duty station.
Staff Sgt. Tyler Mayfield, 33, died 12 days after the accident on Oct. 6 in Webster County, Mo., in which he sustained serious injuries.
Mayfield, a crew chief with the 52nd Aircraft Maintenance Squadron, spent three years at Spangdahlem. He was remembered in a memorial service Sunday and by a missing man formation flyover Monday.
Mayfield was headed to his new duty station at Holloman Air Force Base, New Mexico, when the crash occurred, officials at Spangdahlem said.
A report from the Missouri State Highway Patrol said that Mayfield, who was driving a 2006 Honda Pilot, was stopped at a stop sign when a commercial truck skidded on the wet roadway and struck his car. Both vehicles then continued off the road and over an embankment.
The truck driver and Mayfield's passenger, his wife, Danielle, sustained moderate injuries, the police report said.
Mayfield is survived by his parents, his wife and two daughters.
svan.jennifer@stripes.com Twitter: @stripesktown