Sounds of Music at Musikmesse: Fair in Frankfurt shows what's new in the music world
by
Michael Abrams
March 22, 2012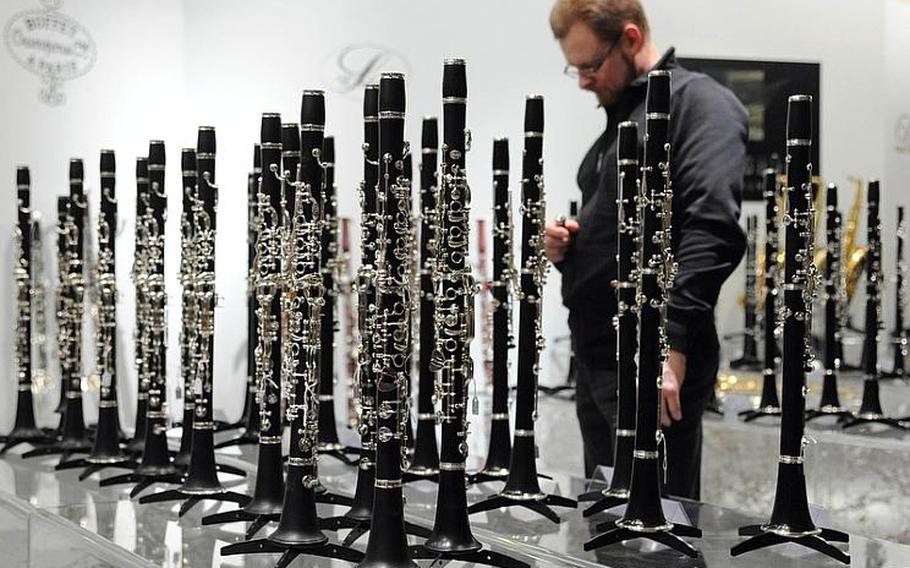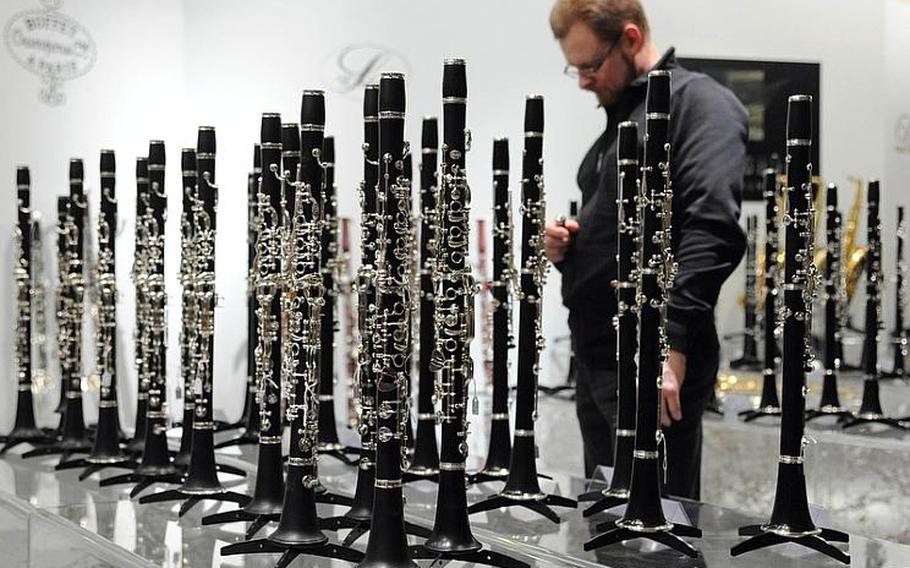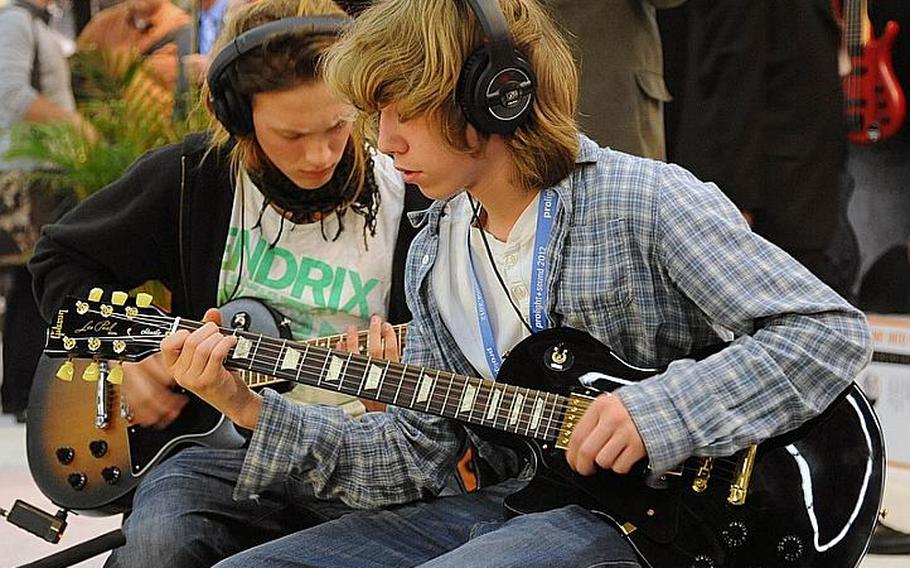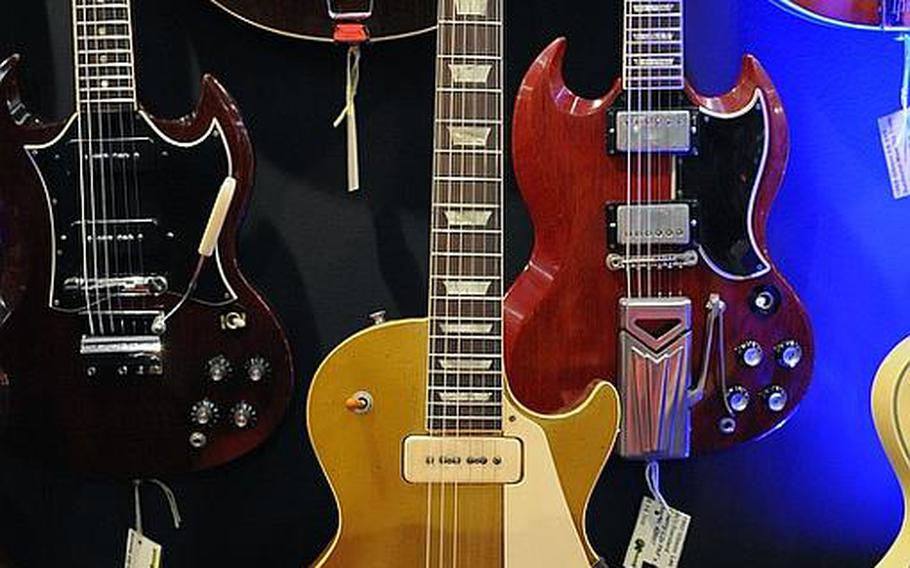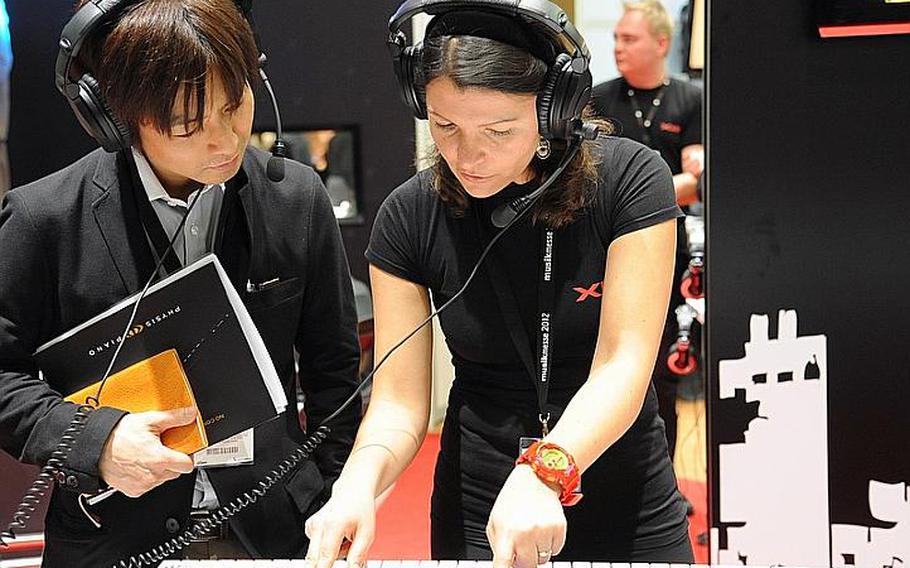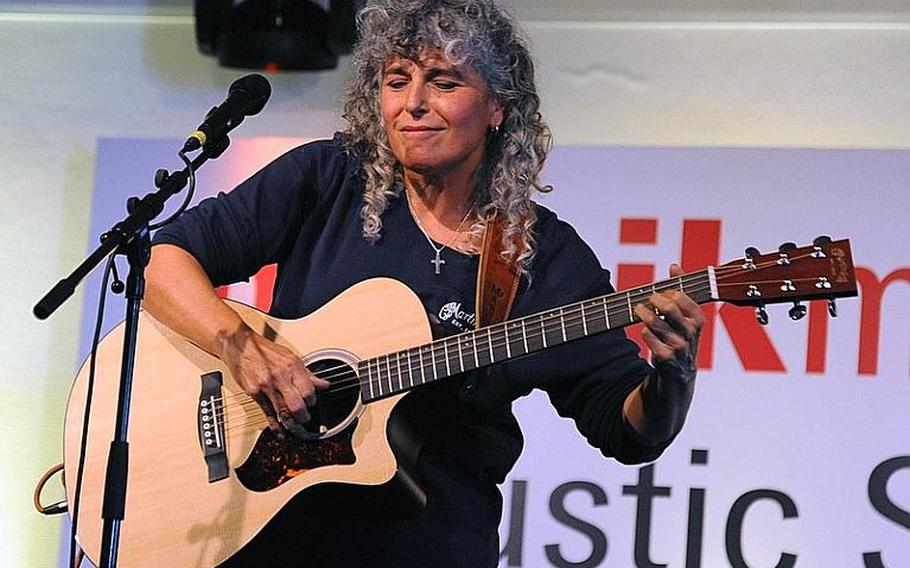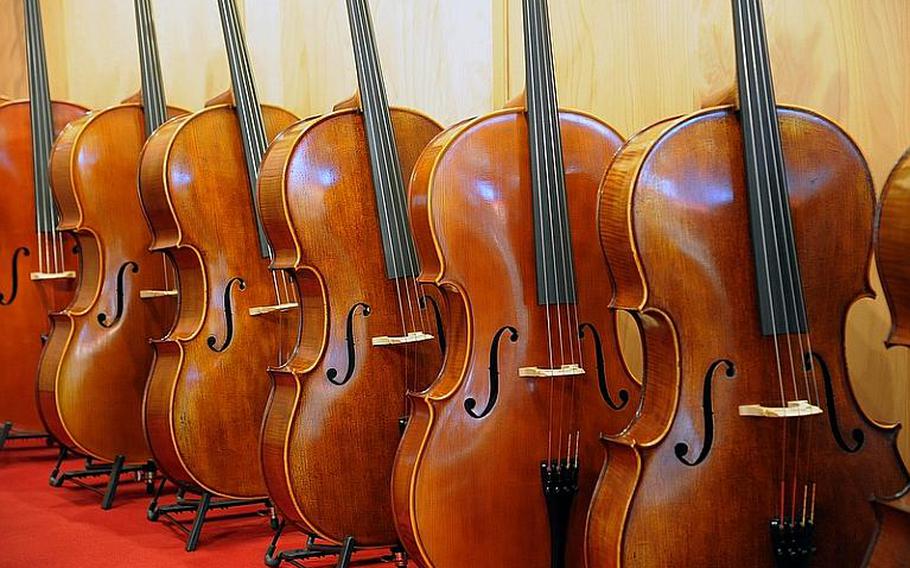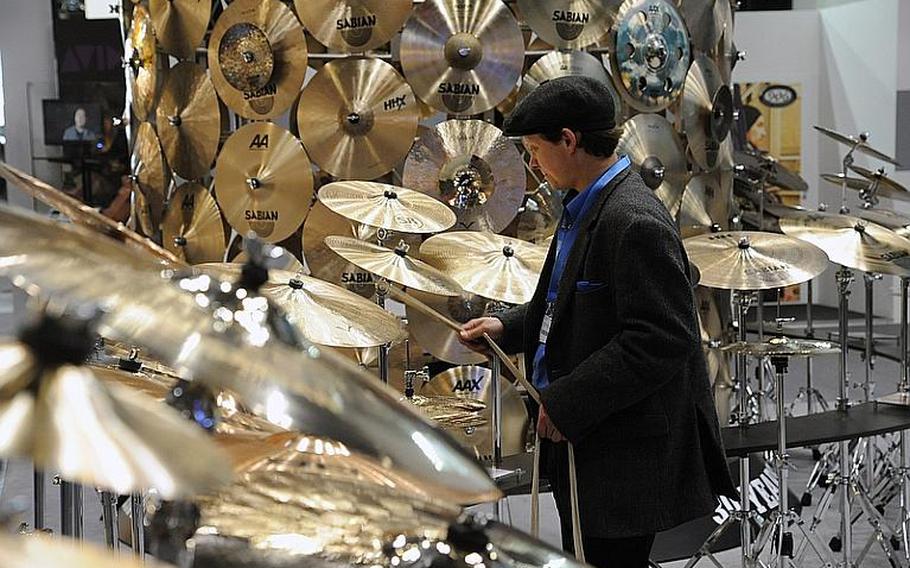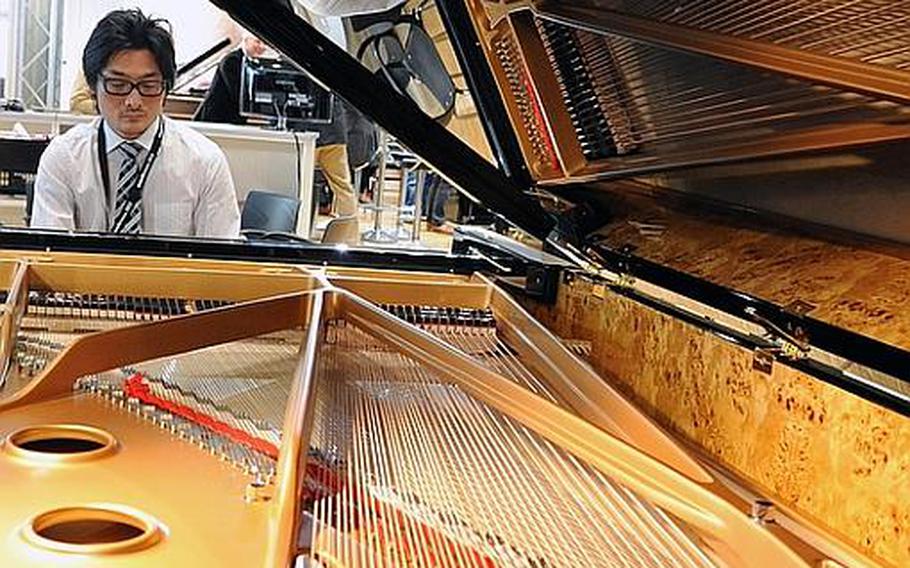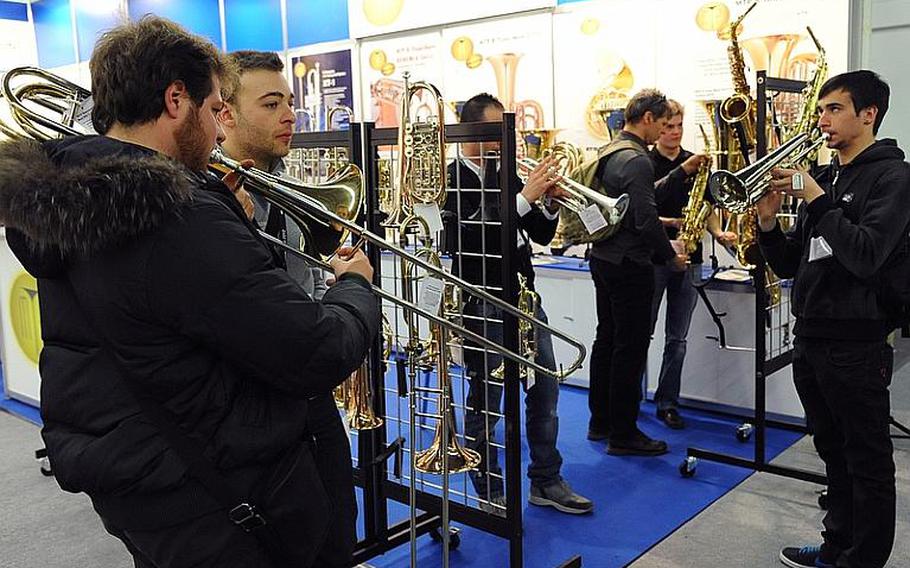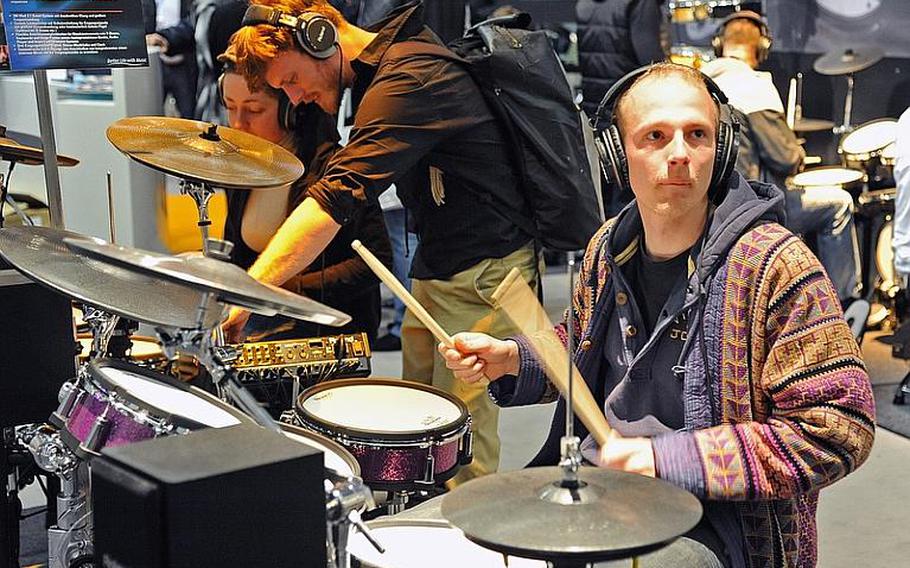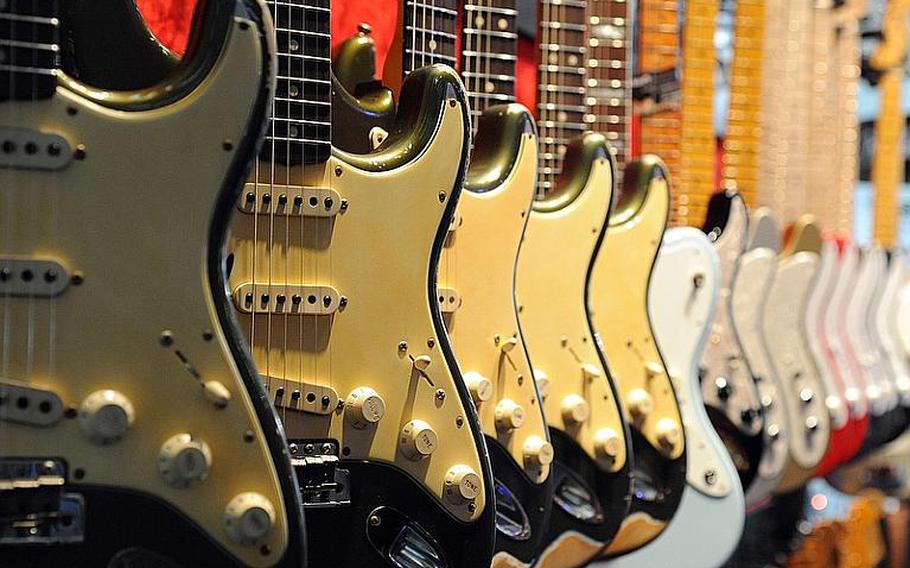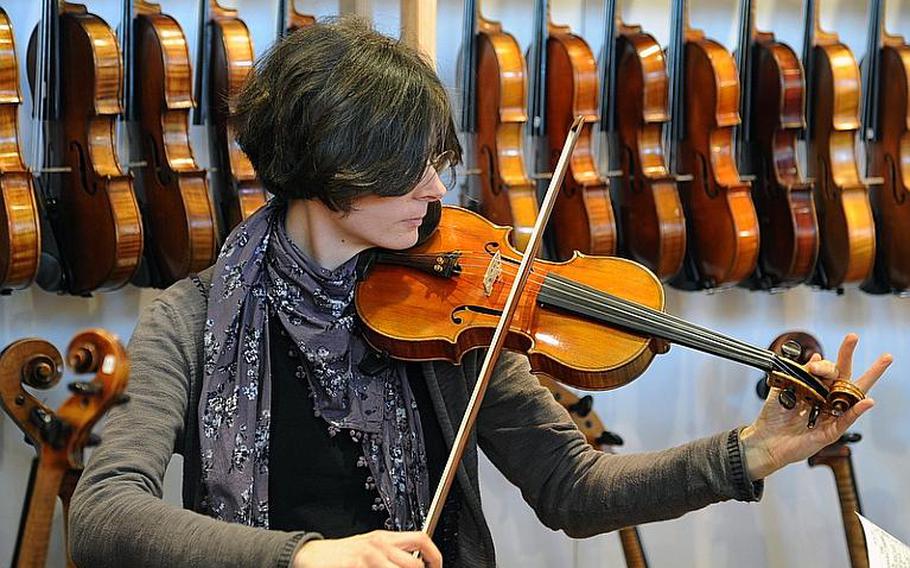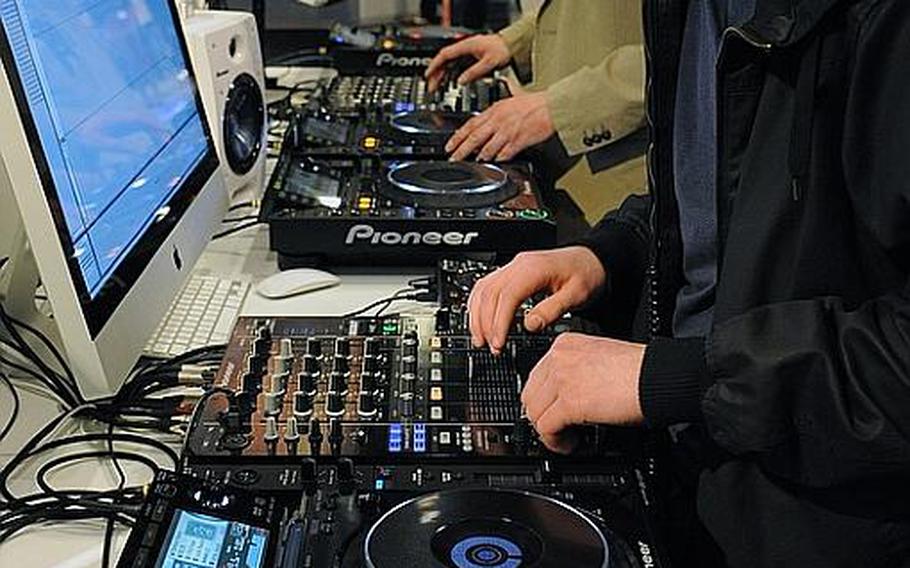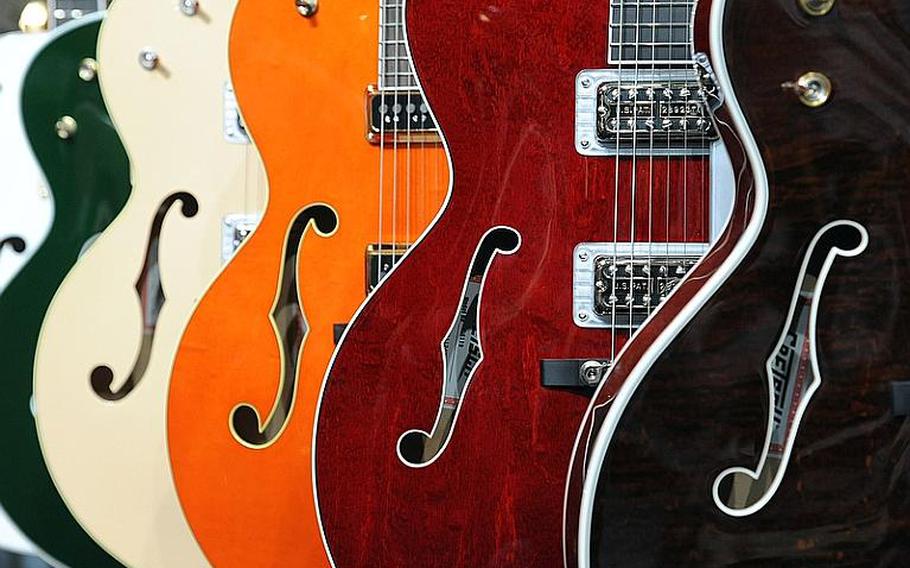 FRANKFURT, Germany — So, you want to be a rock 'n' roll star? Or an American idol? Perhaps the next David Guetta, disc-jockeying at the hottest clubs?
Aspiring music super stars can find everything they need to get their careers moving at the Musikmesse, the international music trade fair in Frankfurt.
Guitars, amps, microphones, keyboards, digital turntables and mixing boards are among the many items on display.
If playing in a symphony orchestra or being a piano maestro is moreappealing, the instruments you need can be found there, too.
The Musikmesse is advertised as the largest fair of its kind in the world, with about 1,500 exhibitors presenting their goods.
On Saturday it is open to the public from 9 a.m. to 6 p.m. at the fairgrounds (Messe) in Frankfurt. Admission is 20 euros (about $27). To avoid standing in line for tickets, buy them online at musik.messefrankfurt.com.
For those 20 euros, check out what is new in the music world, hear concerts, and, with a little luck, see a star or two.
There are two stages, the Agora Stage in a tent between the exhibit halls, and the Acoustic Stage in hall 3.1. Many exhibitors also have artists performing at their stands.
Those who have an interest in rock 'n' roll history, should be sure to check out the International Vintage Show in hall 4.1. Here visitors can see some of the rarest guitars of the era, including a 1952 Fender Telecaster Blackguard, a 1953 Gibson Les Paul, or a 1962 Fender Stratocaster. More than 200 of the world's rarest instruments are on display.
You can buy the Les Paul, if you have 19,750 euros (about $26,665) to fork over.
If not, you can always dream.
---
---
---