GALLERY
Soldiers, students and families help light the holidays in Panzer Kaserne
by
Matt Millham
December 5, 2013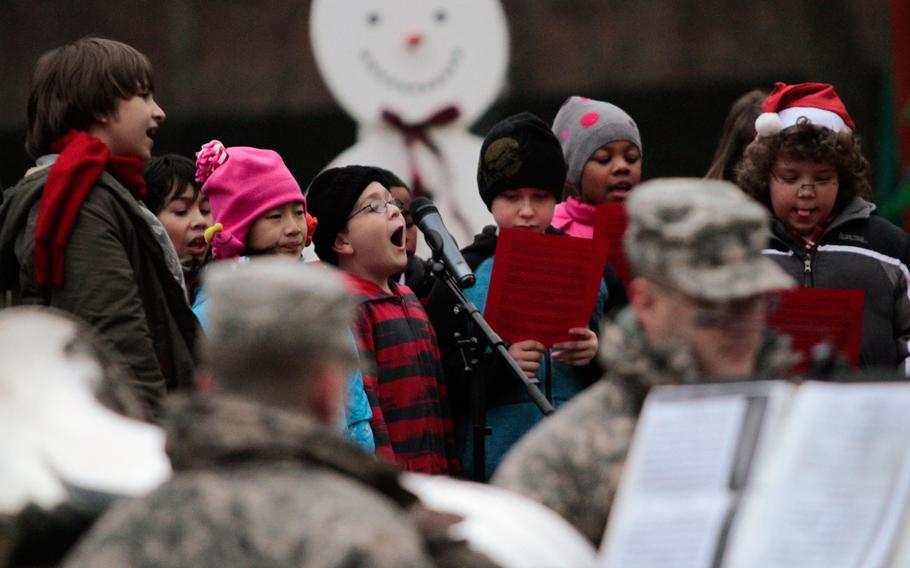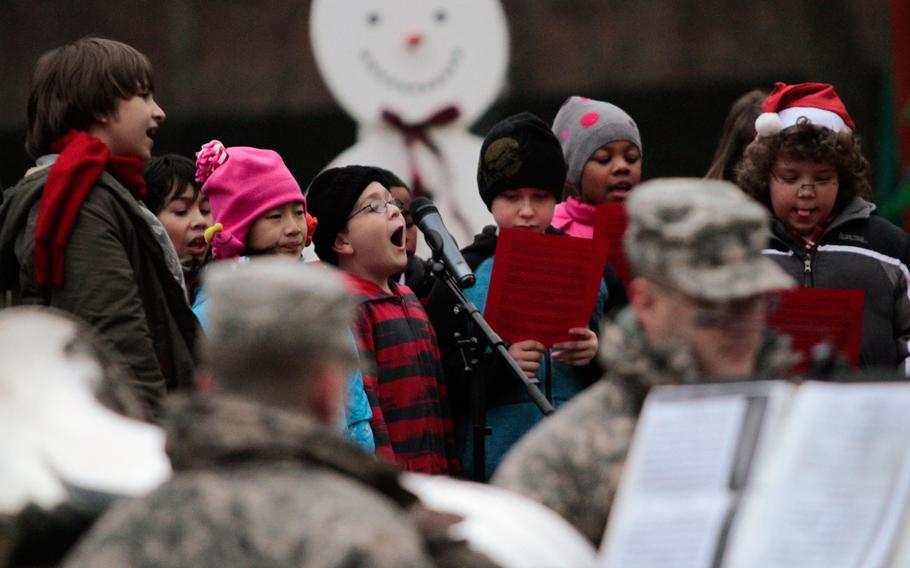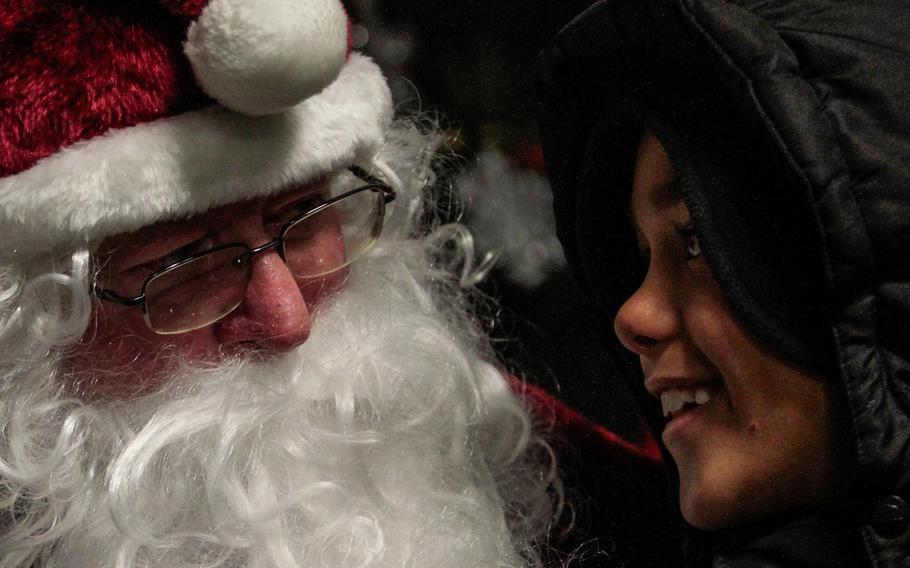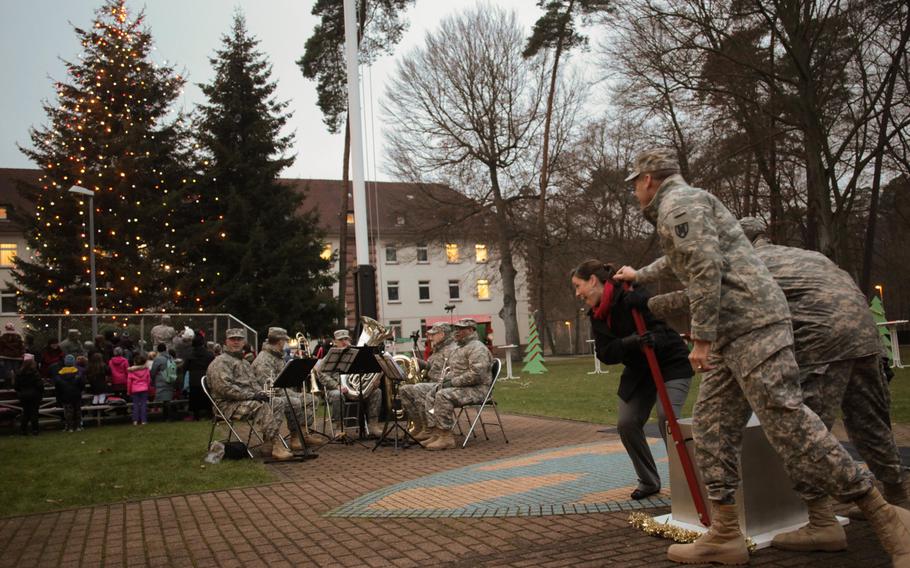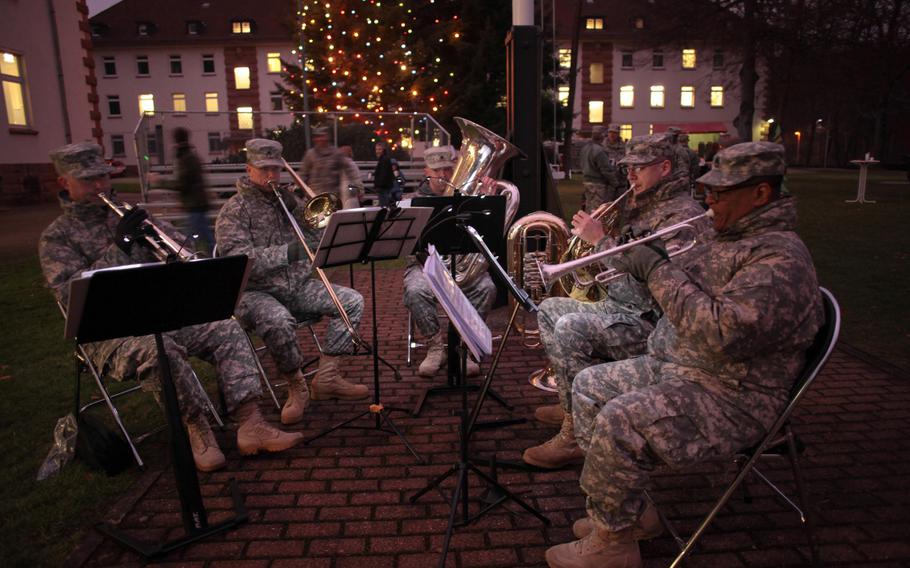 KAISERSLAUTERN, Germany — More than 100 soldiers, family members and German guests showed up at Panzer Kaserne for the 21st Theater Sustainment Command's fourth annual holiday tree lighting ceremony Wednesday evening.
Children from Kaiserslautern Elementary School sang holiday carols before Maj. Gen. John O'Connor and representatives for single soldiers and family organizations teamed up to flip a switch lighting a tree draped with strings of colored lights.
Santa Claus rode up on a fire truck soon after, and later posed for photos with children inside an Army tent, while a brass quintet from the U.S. Army Europe Band played holiday songs.
millham.matthew@stripes.com Twitter: @mattmillham