video, gallery
Soldiers jump out of C-130 Hercules, paradrop Humvee and Howitzer during drill in Germany
by
Martin Egnash
May 19, 2018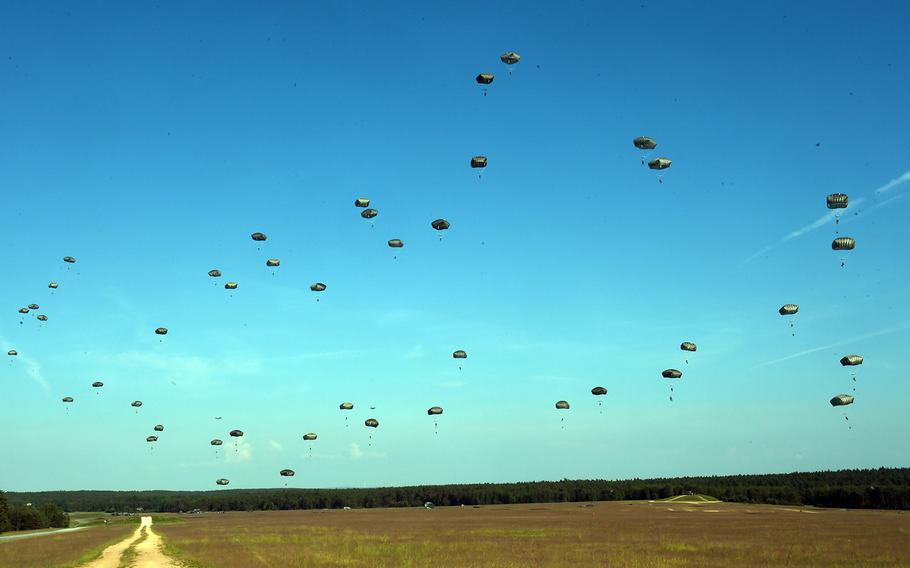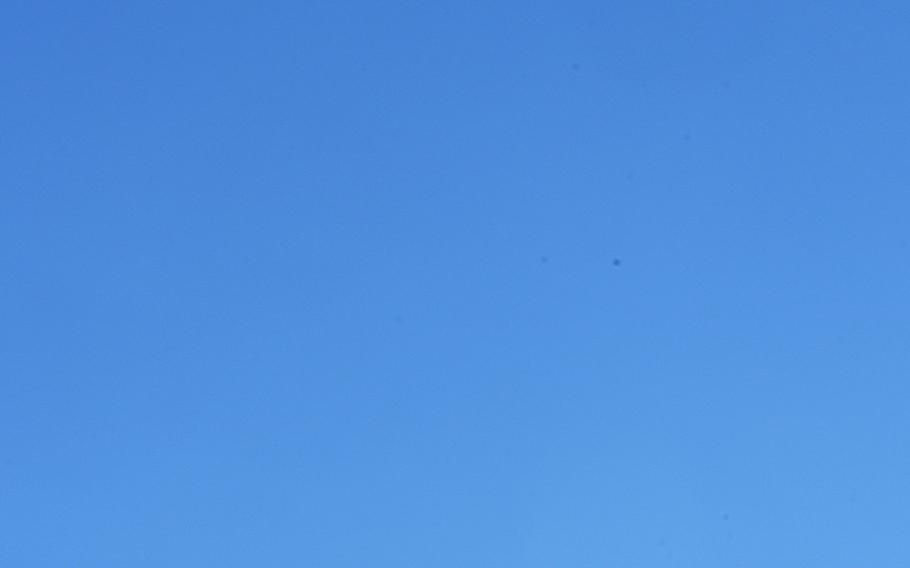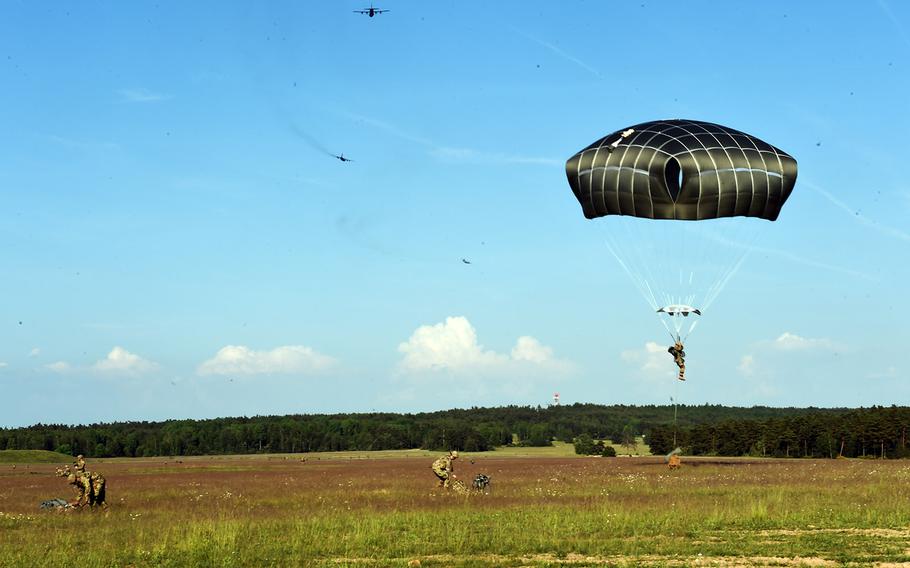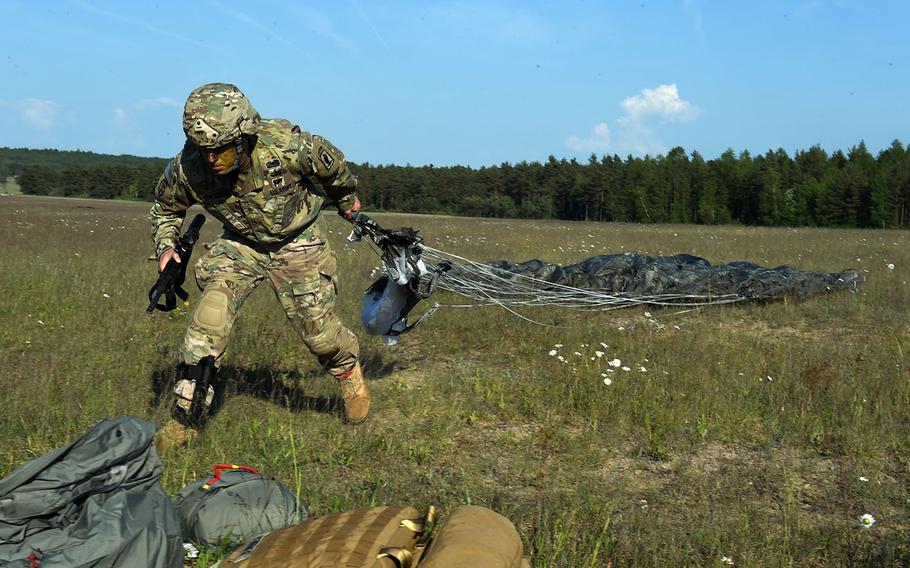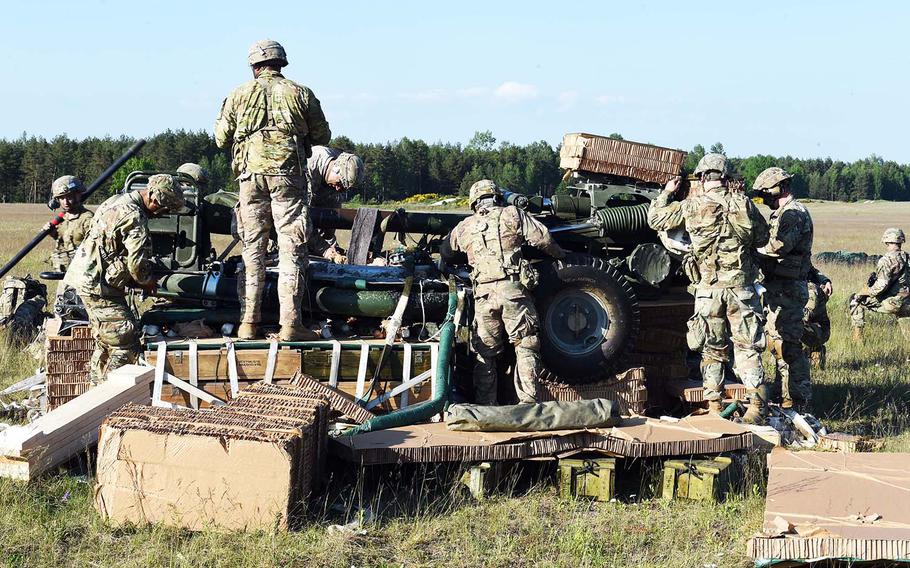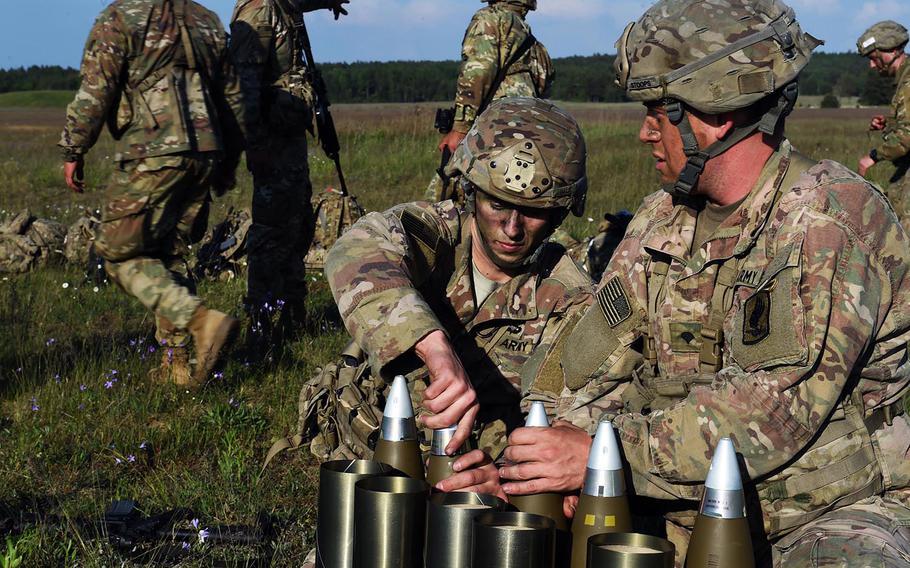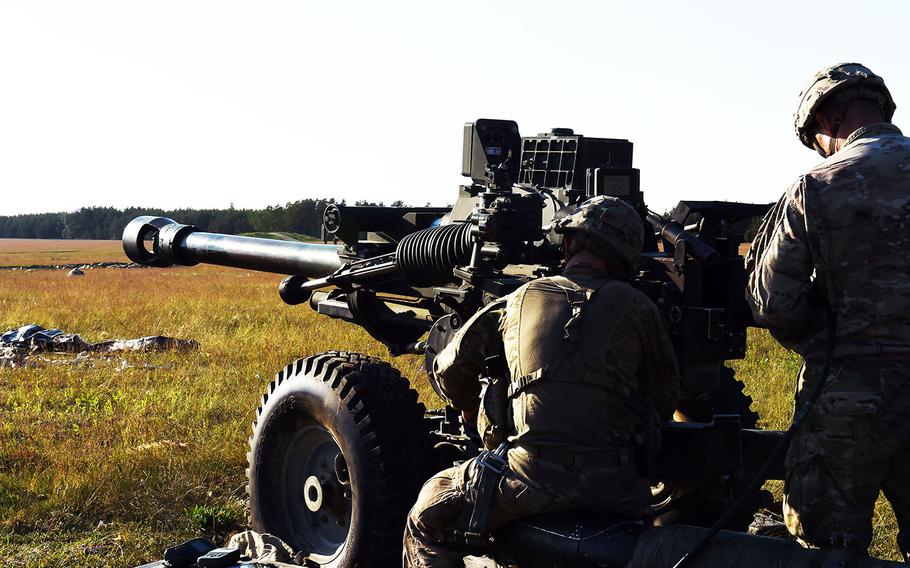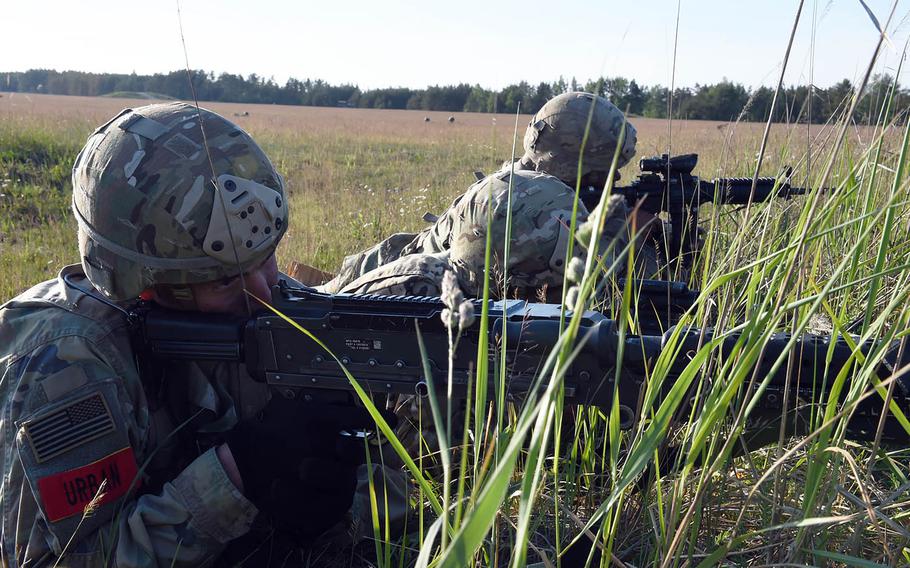 GRAFENWOEHR, Germany – It was raining soldiers on base Friday evening as more than 200 paratroopers with the 173rd Brigade Combat Team (Airborne) jumped out of C-130 Hercules and quickly prepared artillery to conduct a live-fire exercise.
During the drill — to prepare the brigade for this summer's exercises in Eastern Europe — soldiers paradropped a Humvee and an M119 A3 Howitzer from about 1,000 feet above ground.
After landing and firing their artillery, the soldiers marched to battle positions and conducted another "attack" at night.
The 173rd Airborne Brigade, "Sky Soldiers," are the U.S. Army's contingency response force in Europe, providing rapid forces to Europe, Africa and the Middle East.egnash.martin@stripes.com Twitter: @Marty_Stripes