gallery
Soldiers compete during Fight Night at Army base in Germany
---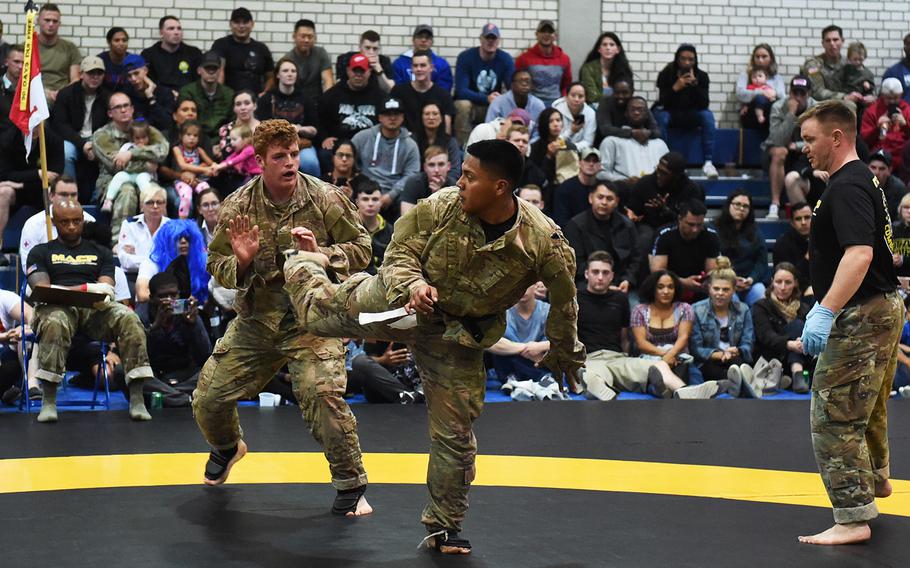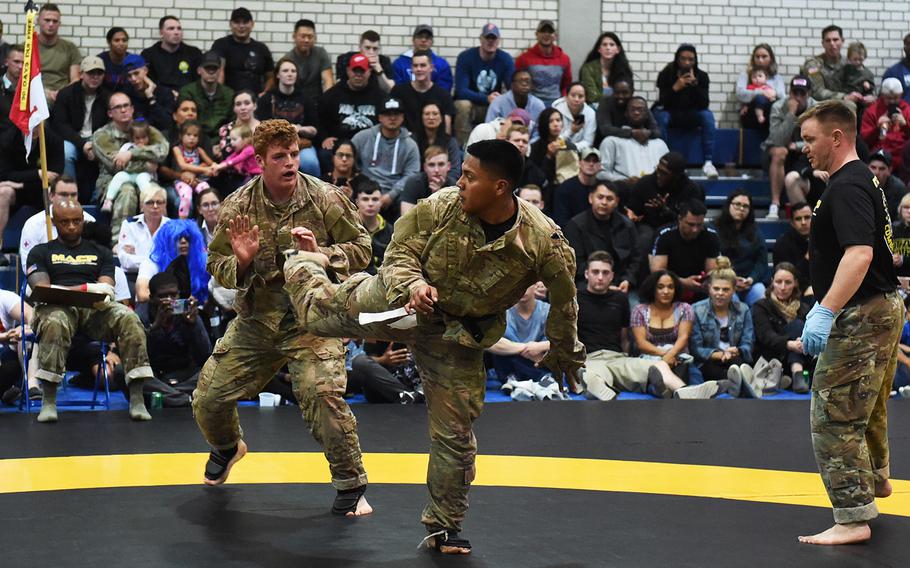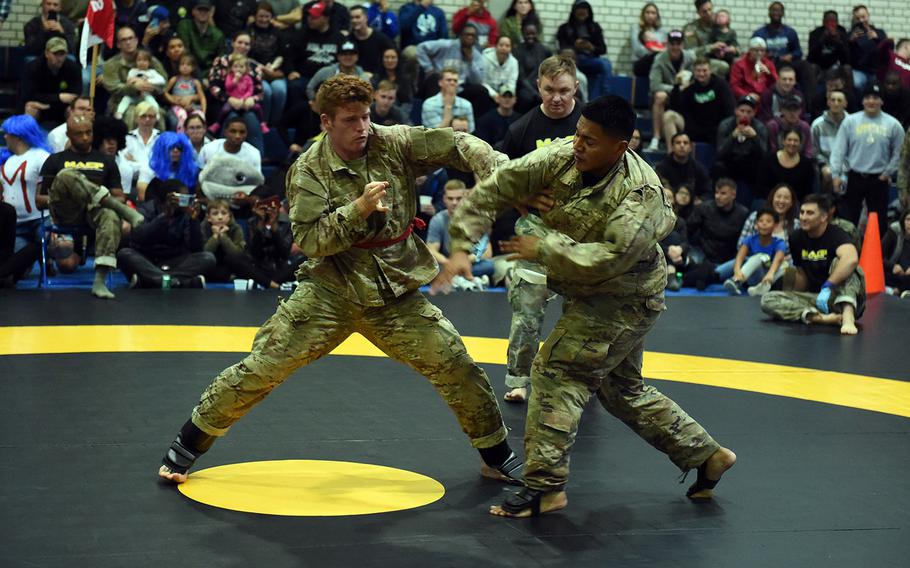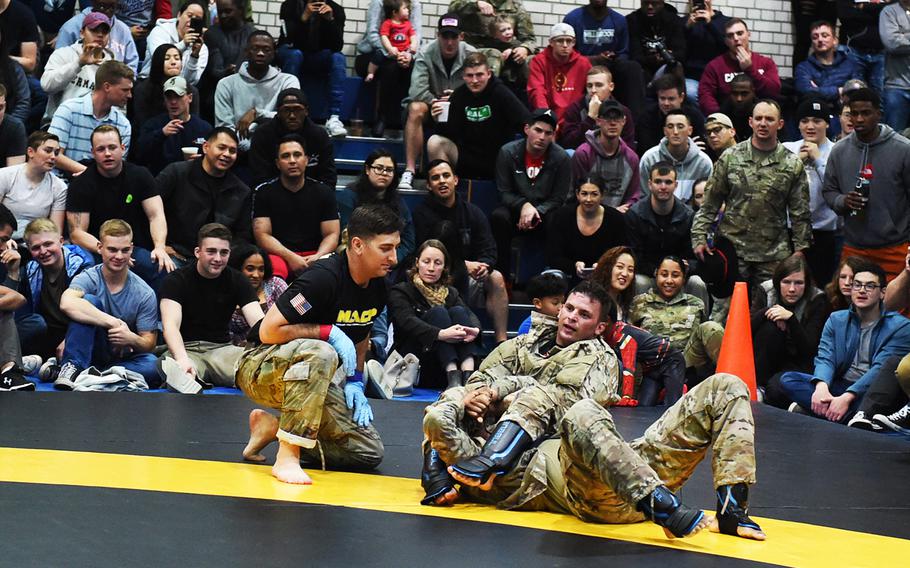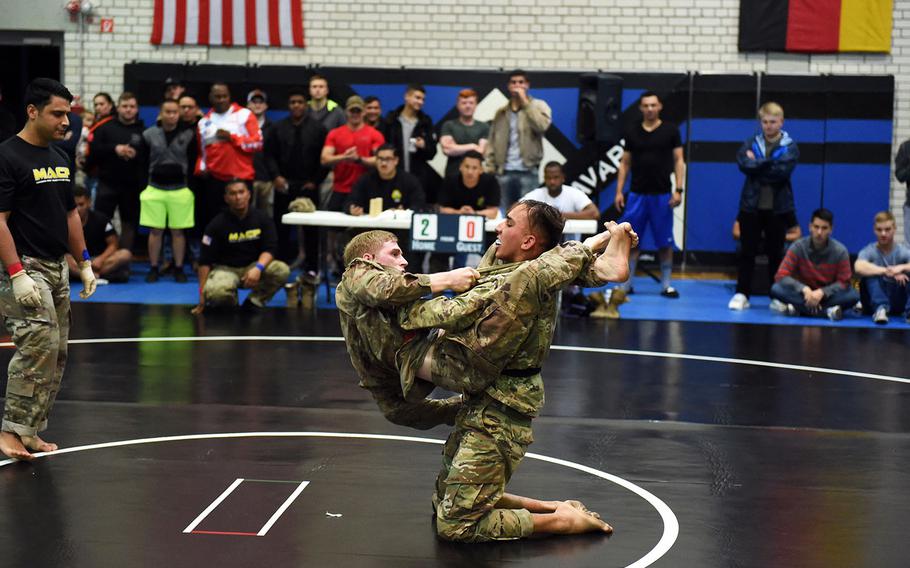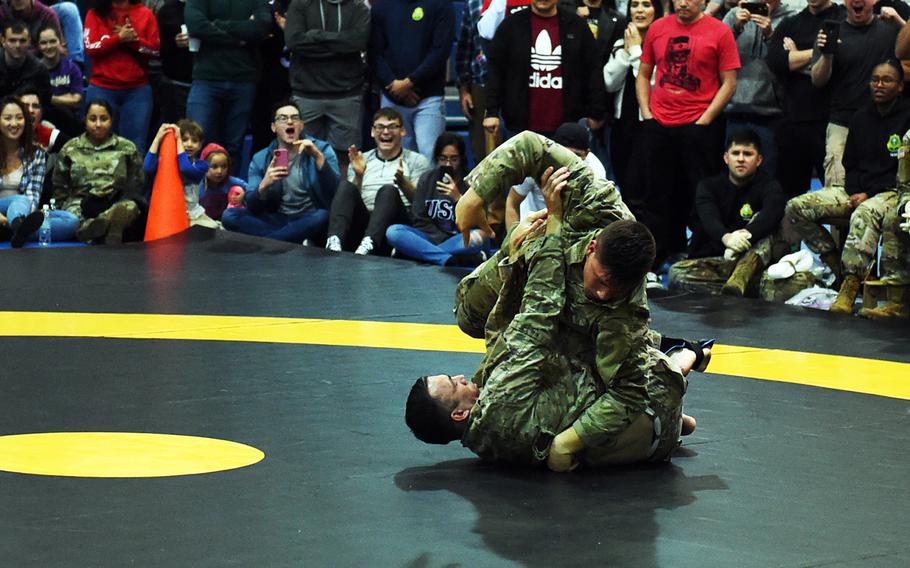 VILSECK, Germany – Soldiers skilled in martial arts faced off against one another in the Army's 2nd Cavalry Regiment Fight Night tournament on base Friday evening.
Soldiers competed in four rounds of close-combat fighting to name the best mixed martial-arts fighter of the regiment.
In the first round, soldiers fought on the ground with jiujitsu rules, utilizing armbars and chokes to submit their opponents.
In the next rounds, soldiers applied modified mixed martial-arts rules, allowing soldiers to strike each other.
There was a special bout between the regiment's command sergeant major, Michael Burke, and one of his soldiers, Zachary Morro, that went for three rounds. Morro won a decision victory after landing some solid shots to his sergeant major. All other fights only lasted one round.
The heavyweight champion of the night was Pfc. Beau Roberts and the lightweight champion was Spc. Jason Todd.
egnash.martin@stripes.com Twitter: @Marty_Stripes
---
---
---
---