gallery
Soldiers and families run in Germany to remember 'battle buddies' from fatal helicopter crash
by
Martin Egnash
September 6, 2019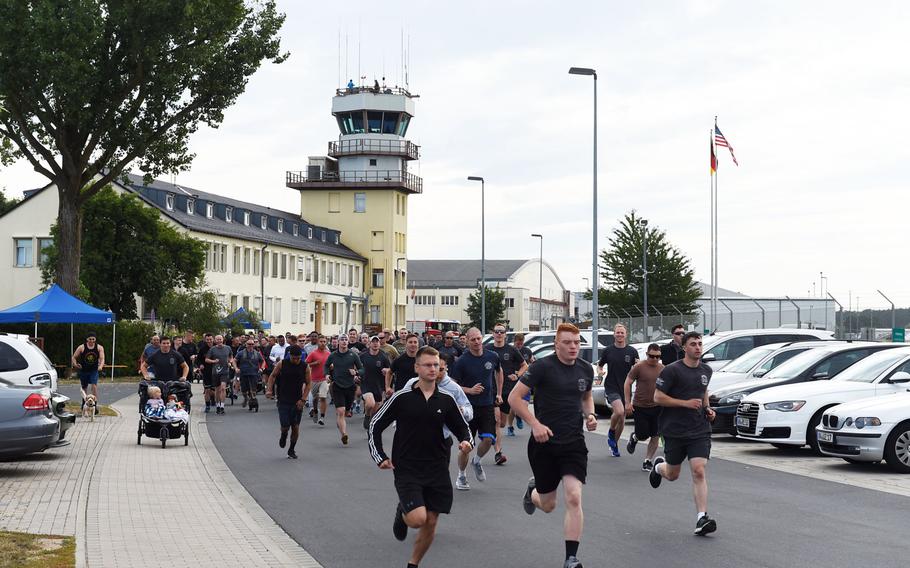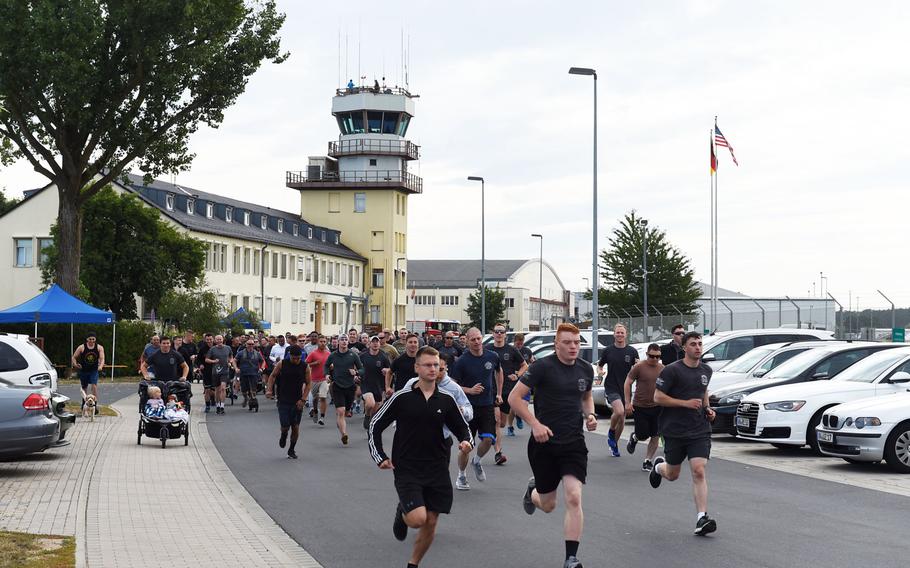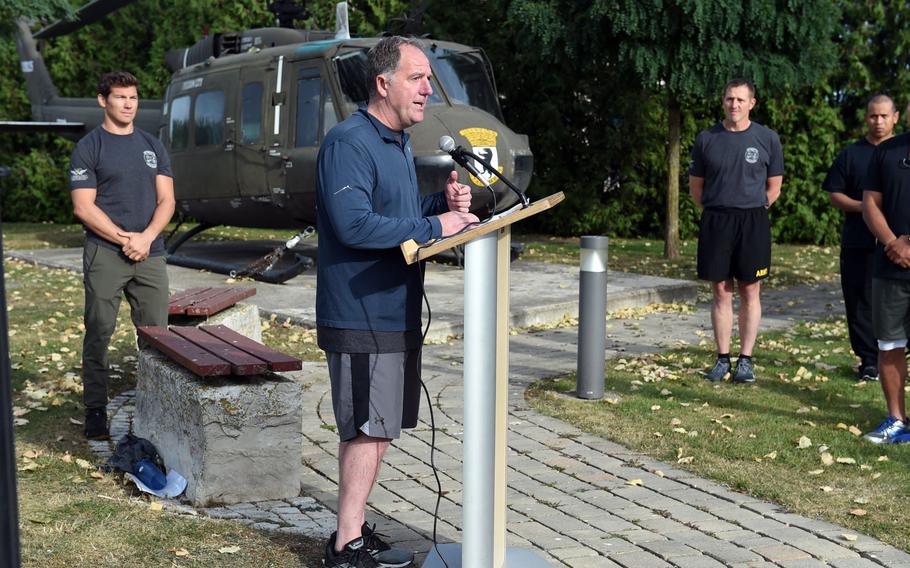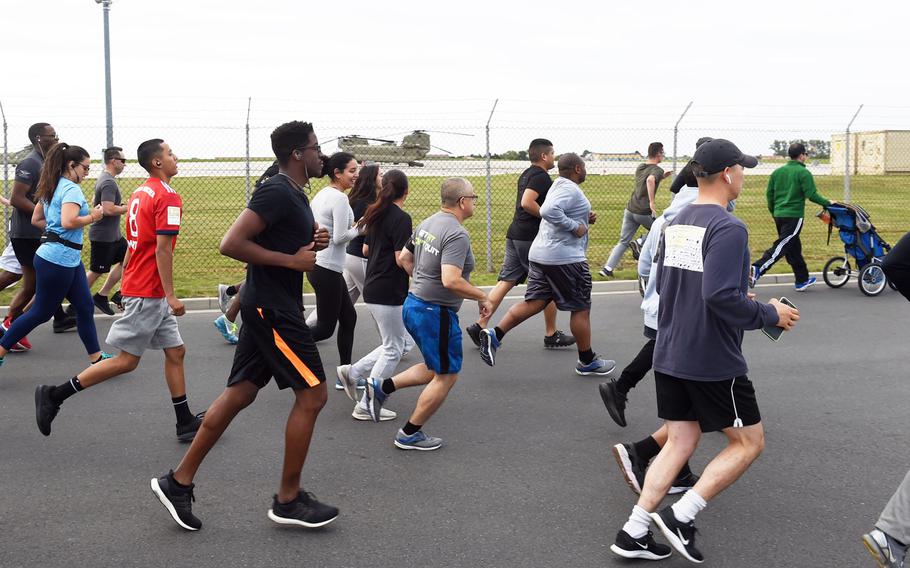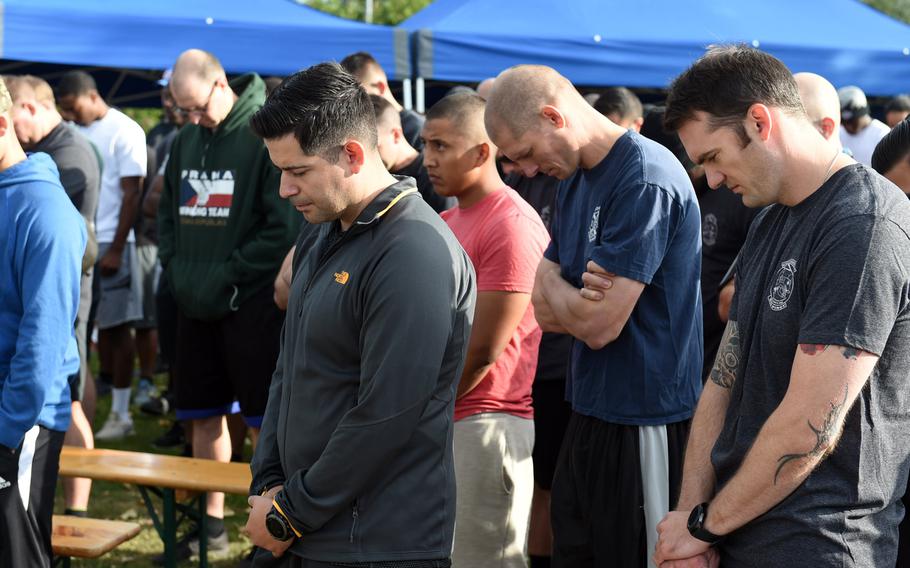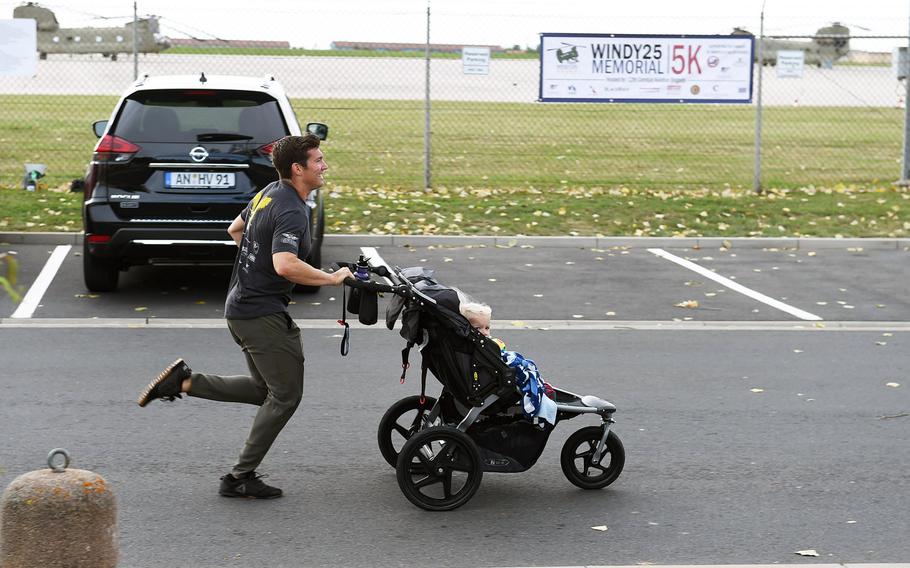 ANSBACH, Germany — More than 200 soldiers, veterans and family members gathered here for a run Friday to remember the 18 lives lost in a helicopter crash in Afghanistan 14 years ago.
Fourteen soldiers, one Marine, and three civilian contractors died when their CH-47 Chinook — dubbed "Windy 25" after the soldiers' unit, Company F of the 159th Aviation Regiment, which is nicknamed "Big Windy" — flew into a sandstorm on April 6, 2005.
The run, called the Windy 25 5K, is a way for unit members and others to show their support for the families of those who lost their lives and ensure their memories are not forgotten, said the event's founder, Craig Wilhelm.
Now retired, Wilhelm was the commander of Big Windy when the crash took place in eastern Afghanistan.
"They were our battle buddies," a teary-eyed Wilhelm said. "This is the least we can do to help their families through the grieving process, and make sure they know their loved ones' life stories are never forgotten."
Friday's event was the fourth memorial run held by the brigade in Germany. The German-based run is paired with a 5K in Las Vegas, held in March, which is now in its ninth year.
The two runs have so far raised more than $625,000 for charities that help families who have lost loved ones in the military. The organizers hope donations gathered at this year's events will help them pass the $700,000 mark.
Many of the current 12th CAB soldiers weren't part of the unit, or even in the Army, in 2005. But the events have gotten bigger each year as soldiers turn out by the hundreds to remember their fallen comrades, said Capt. Cody Omilusik, the current "Big Windy" commander.
"Once you are part of the 'Big Windy' family, you're in our family for life," he said.
egnash.martin@stripes.com Twitter: @Marty_Stripes