Sibling service members compete in TV's 'The Titan Games'
by
David Edge
June 11, 2020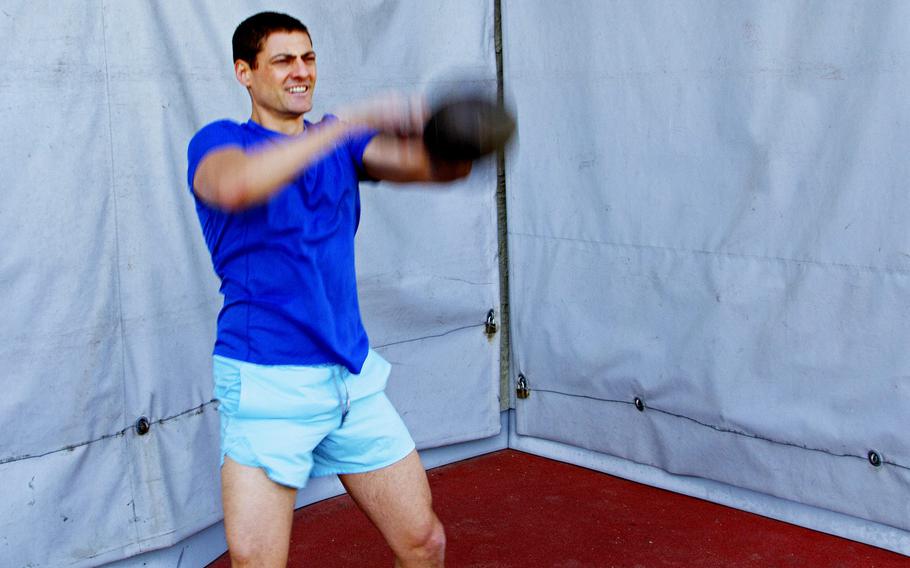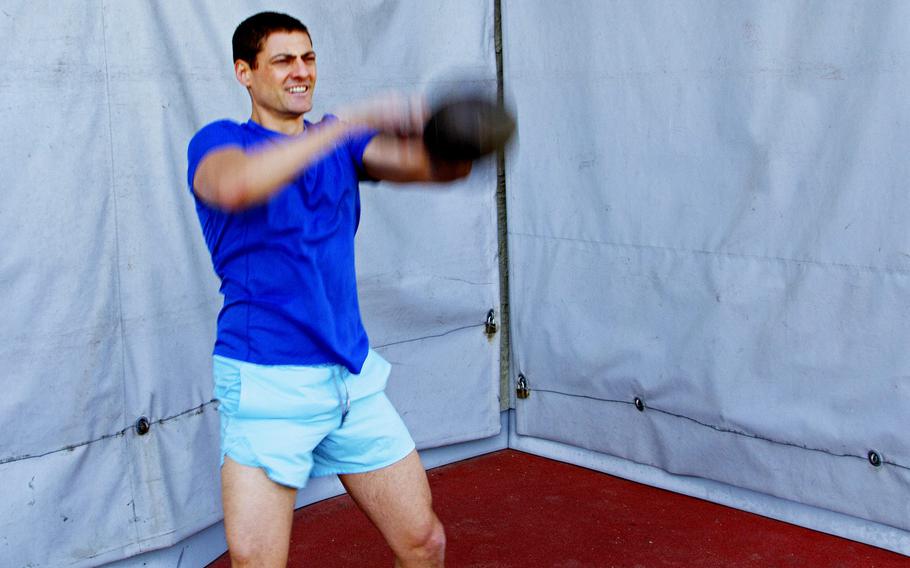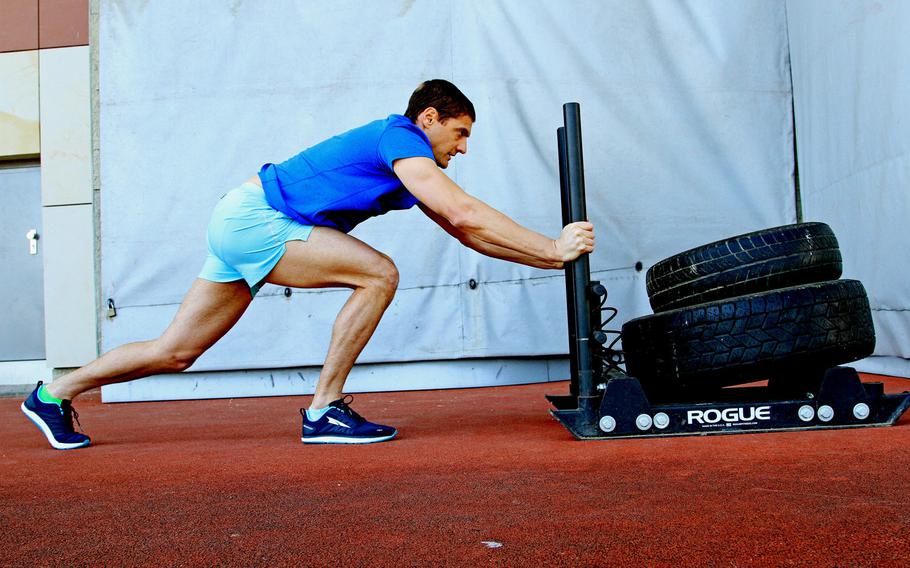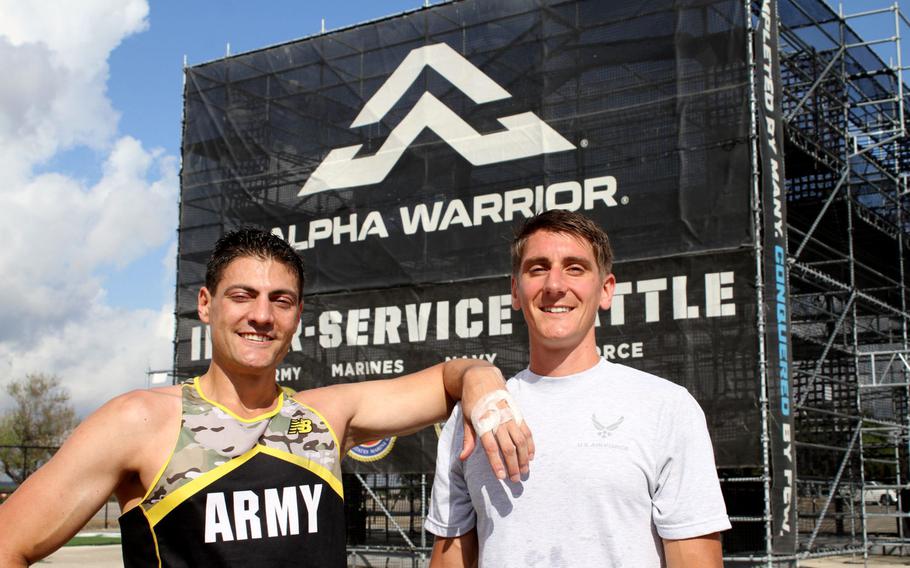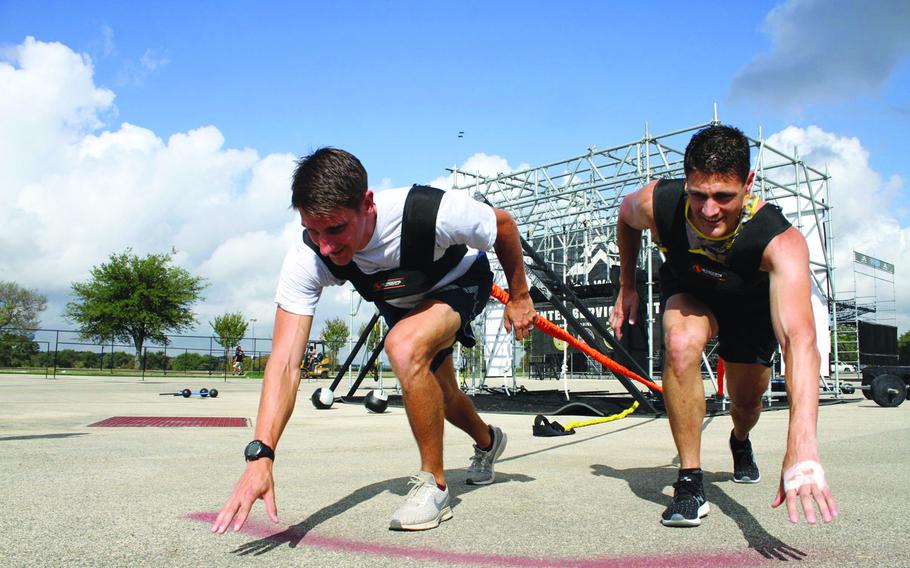 A pair of service member siblings who last year went head-to-head in the final of a military best warrior competition have taken part in "The Titan Games," which is now airing on NBC.
Lt. Col. Eric Palicia, an engineer with U.S. Army Europe, and his younger brother Air Force Capt. Noah Palicia, a C-130 instructor pilot stationed in Yokota, Japan, competed against Olympians, members of elite law enforcement teams, multisport athletes and others for the televised challenge.
The season two premiere aired May 25, drawing 3.9 million viewers, the entertainment publication Variety reported. The show was recorded in February but broken up into 10 episodes.
The sports reality show, hosted by Dwayne "The Rock" Johnson, last year put competitors through challenges that included dragging 350 pounds of metal chains up a 30-foot incline, vaulting across a 15-foot gap, and pushing their opponent off a platform two stories above the ground. The winner of each round moves ahead until one man and one woman are crowned titans and receive $100,000 in prize money.
"It was a combination of every aspect of fitness tested at one time," said Eric Palicia, without revealing how he or his brother, who is 10 years younger than he is, did in the competition.
Last year, Noah Palicia, the airman, beat his soldier brother, Eric, to win the DOD's Alpha Games world championships. Noah's wife posted a message on "The Titan Games" Instagram saying that the Palicia brothers should be on the show, and that got the ball rolling.
"The fun thing about my brother and I, during competitions is that we are essentially the same person, he is just Eric 2.0," said the older Palicia, with a laugh. "When we go up against each other, everything is the same. We have the exact same strategy and it comes down to who can execute it faster and better."
"The Titan Games" airs on NBC on Mondays at 8 p.m. Eastern Standard Time, and on the American Forces Network on Tuesdays at 8 p.m. in Europe and the Pacific.
edge.david@stripes.com Twitter: @DavidEdge96798393