Seven Democratic senators want probe into possible Pentagon role in delaying funding to Ukraine
by
John Vandiver
September 26, 2019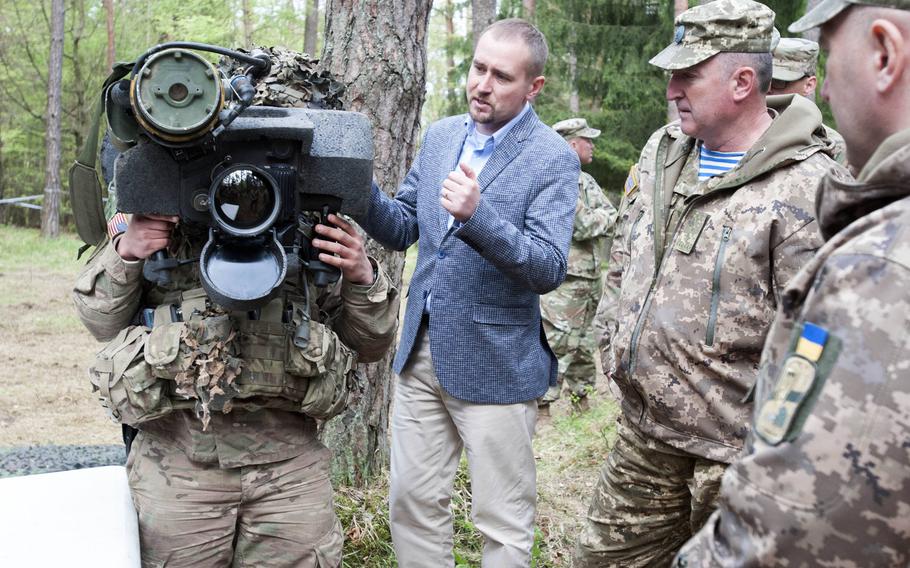 Seven senators are calling on Defense Department investigators to determine whether Pentagon officials were involved in an alleged scheme by President Donald Trump to use security assistance to Ukraine as leverage for targeting a domestic political rival.
The senators, all Democrats, sent a letter Wednesday to the DoD's Inspector General calling for a review into the role that the Pentagon might have played in delaying funds intended to help Ukraine in a nearly 6-year fight against Russian-backed separatists in the country's eastern region.
"The delay would appear to have hindered the department's statutory obligation to provide security assistance to Ukraine at a critical moment, and raises serious questions about whether DoD officials were involved in any scheme to target a political opponent," wrote Sen. Richard Durbin of Illinois, who authored the letter along with six other members of the Senate's Appropriations Committee. Along with Durbin, Jack Reed of Rhode Island, Patrick Leahy of Vermont, Tom Udall of New Mexico, Tammy Baldwin of Wisconsin, Patty Murray of Washington and Dianne Feinstein of California signed the letter.
Democrats have alleged Trump delayed funding to pressure Ukraine into helping to investigate former Vice President Joe Biden, a 2020 Democratic presidential candidate, and his son Hunter.
Trump has denied any wrongdoing but Wednesday acknowledged he froze U.S. aid to Ukraine earlier this year because he was concerned about corruption and thought other countries should be paying.
On the same day, the White House released its account of a July phone call in which Trump asked Ukraine's new president to "do us a favor." Trump then requested President Volodymyr Zelenskiy work with the U.S. attorney general to investigate Biden and his son's business dealings as part of a corruption probe.
Trump alleged Biden, while serving in former President Barack Obama's administration, sought to interfere with a Ukrainian prosecutor investigating a business linked to Hunter Biden.
After the July phone call, security assistance that was due in Ukraine never materialized.
The letter to the IG noted "by mid-August, the congressional committees were notified that no funds had been executed" but offered no reason why.
The Democratic-controlled House of Representatives has moved forward with a formal impeachment inquiry after details of the Trump-Zelenskiy call came to light in a whistleblower complaint.
vandiver.john@stripes.com Twitter: @john_vandiver