Russian prime minister calls US plans for breaking Kaliningrad air defenses 'idiotic'
by
John Vandiver
September 23, 2019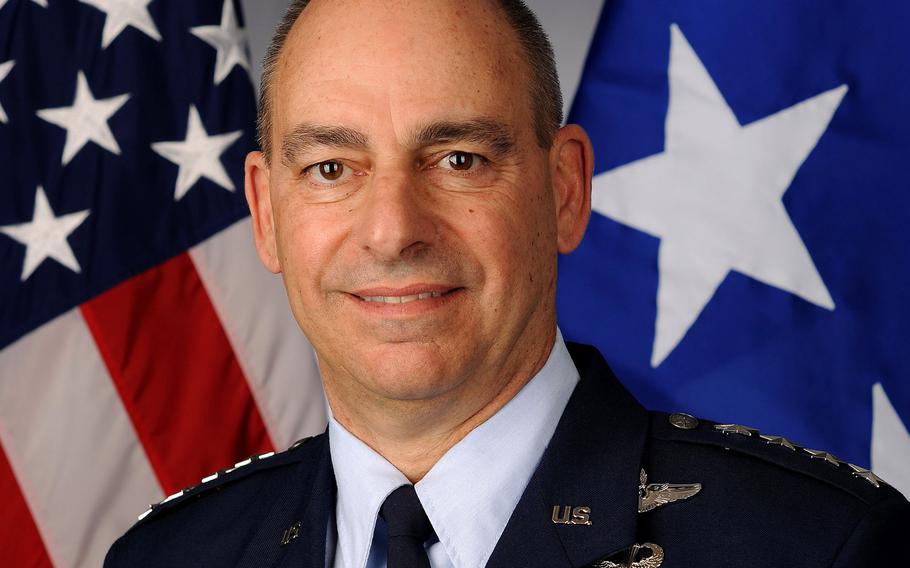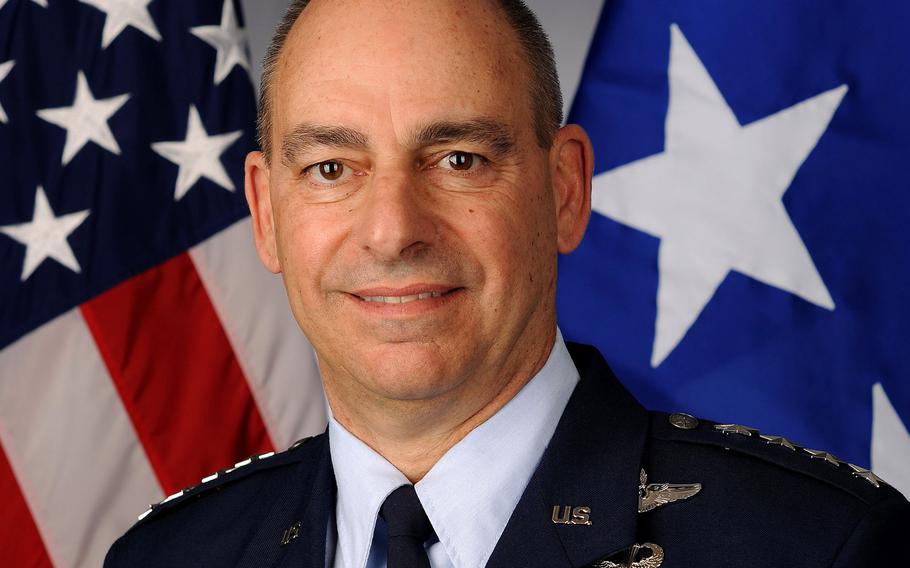 STUTTGART, Germany – A U.S. general's comments about a plan to break through Russian air defenses in the military exclave of Kaliningrad if necessary were dismissed by Russian Prime Minister Dmitry Medvedev as "idiotic," Russia's Tass news agency has reported.
Medvedev lashed out at statements made last week by U.S. Air Forces Europe chief Gen. Jeff Harrigian, who said countering Russian air defenses in Kaliningrad, which is wedged between NATO members Lithuania and Poland, is a top U.S. priority in Europe.
"If we have to go in there to take down, for instance, the Kaliningrad IADS [Integrated Air Defense System], let there be no doubt we have a plan to go after that," Harrigian told reporters at a roundtable discussion in Washington last week, the Breaking Defense news website reported. "We train to that. We think through those plans all the time, and … if that would ever come to fruition, we'd be ready to execute."
Medvedev said the Pentagon should be focused on its own air defense shortcomings, rather than eying Russian activities in Kaliningrad. He also took a swipe at the recent failure of U.S. systems to protect oil installations in Saudi Arabia that were bombed earlier this month.
"On the one hand, there's no need to comment on all idiotic statements by American generals," Medvedev told Russian state media.
"However, when this happens, I'm inclined to tell our counterparts, 'You'd better mind your own business and take care of what's going on with your own anti-missile defense [systems] and those ABM systems produced by the United States,'" he said.
Russia's military buildup in Kaliningrad has been a long-standing concern for the U.S. and its European allies. Among their fears is that Russian air defenses and other weaponry could be used to isolate the Baltic states, all former Soviet republics and now members of the EU and NATO.
Medvedev called the attack on Saudi Arabia a "fiasco" that resulted from the failure of the U.S.-made Patriot missile defense system to protect oil installations there.
"I believe that they have to take care of this and not come up with idiotic ideas that have no chance of materializing," Medvedev said Friday.
His comments echoed similar statements by Russian President Vladimir Putin, who has used the incident in Saudi Arabia as a way to tout Russia's own S-400 air defense system, which competes with U.S. systems on the global weapons sales front. NATO ally Turkey recently acquired the Russian system, causing enormous tensions with the U.S. and other allies in NATO.
During a visit to Ankara last week, Putin suggested Saudi Arabia should do the same as Turkey.
"The political leadership of Saudi Arabia just needs to make a wise state decision," Putin said.
vandiver.john@stripes.com Twitter: @john_vandiver