Videos
Russian fighter jets buzz Navy destroyer in Baltic Sea
---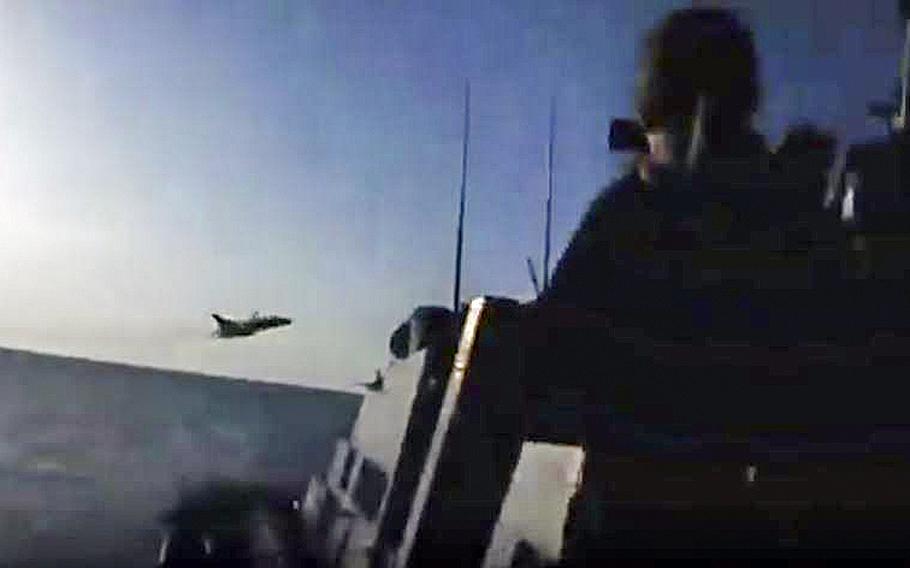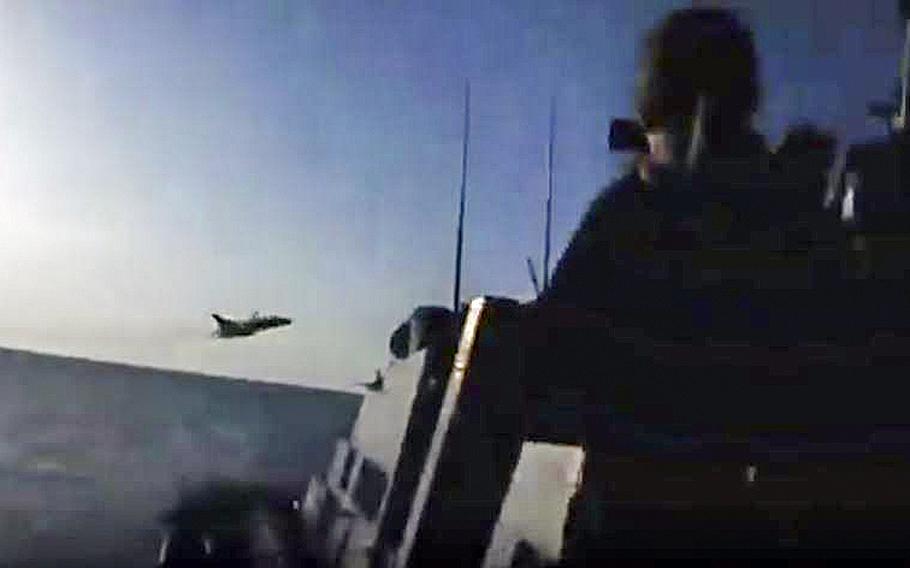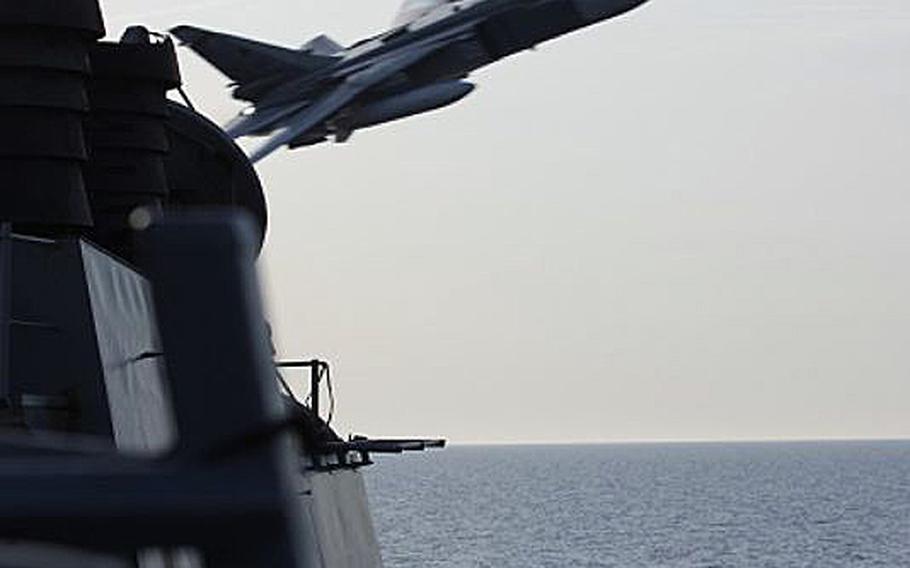 WASHINGTON — Russian fighter jets flew "dangerously" close to a Navy destroyer in the Baltic Sea on consecutive days this week in a pair of incidents that might have violated a long-standing agreement between the countries, an U.S. defense official said Wednesday.
On Monday and Tuesday, twin Sukhoi Su-24 attack jets flew close enough to the USS Donald Cook, which was in international waters, that the ship was forced to cancel some flight operations training and its commander deemed the Russian actions "unsafe and unprofessional," according to the defense official, who requested anonymity because he was not authorized to discuss the incident publicly. In both cases, the planes appeared to be unarmed.
The more troubling actions occurred Tuesday. After a pair of Russian helicopters circled the Cook apparently taking photographs, two Russian jets approached and performed a series of "very low, simulated attack profiles" bringing them within 30 feet of the destroyer at an altitude below 100 feet.
"They were so close, they created wakes in the water," the official said. He added the incidents were "more aggressive than anything we've seen in some time."
On Monday, two Russian warplanes flew 20 overpasses of the Cook — an Arleigh-Burke class, guided-missile destroyer — coming within about 1,000 feet of the ship at an altitude of about 100 feet. The Cook recently had departed a port visit in Poland and had been conducting flight operations with a Polish helicopter when the Su-24s approached. The incident forced the Polish helicopter to cancel its training.
The defense official did not specify where the incidents occurred, but he said the Cook had been about 70 nautical miles from Kaliningrad, a Russian seaport city on the Baltic in the country's exclave between Poland and Lithuania. The American military believes the jets flew from Kaliningrad.
On Wednesday, the Pentagon was reviewing the Russian actions to determine whether they had violated the Incidents at Sea Agreement, a 1972 pact between the United States and the Soviet Union designed to reduce the chance of incidents at sea, the defense official said. The agreement, which remains in place, explicitly forbids simulating "attacks at, launching objects toward or illuminating the bridges of the other party's ships."
In both incidents, the American ship attempted to communicate with the Russian planes through standard international radio channels, but they did not receive a response from the pilots, the official said.
American-Russian relations have been strained in recent years since Russia annexed Crimea from neighboring Ukraine and backed rebels fighting the eastern European country's government. Russia's military support of Syrian President Bashar Assad since October 2015 has increased those tensions.
In April 2014, the Cook was repeatedly buzzed by Russian aircraft as it operated in the Black Sea, one of several similar incidents in recent years.
dickstein.corey@stripes.com Twitter: @CDicksteinDC
---
---
---
---