Review under way after comedian's performance at Lakenheath
---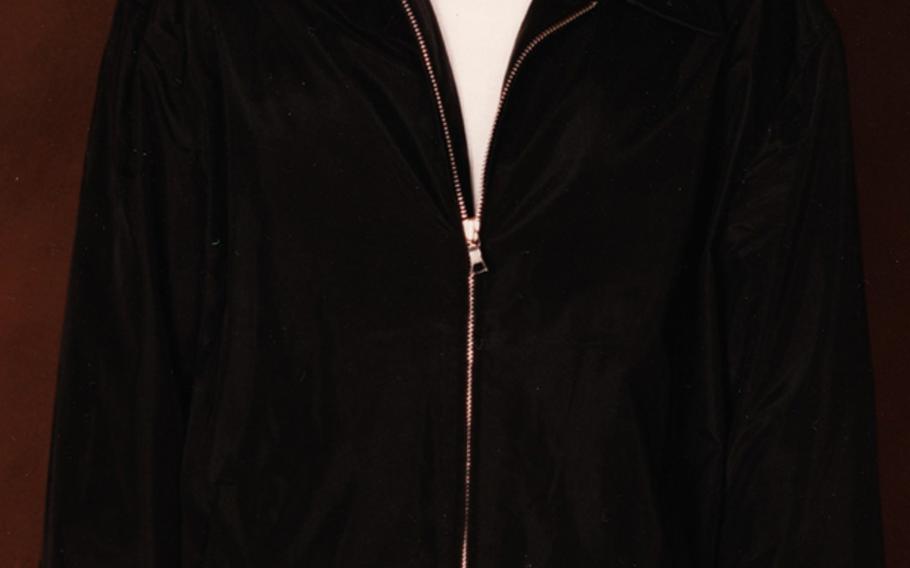 RAF MILDENHALL, England — Comedian Mitch Fatel thought he ended his tour of U.S. bases in Europe earlier this month on a high note.
He started his tour cautiously, knowing his sex-centered humor might not be appropriate for a military audience. But he said the audiences lapped it up and commanders loved it, pressing commemorative coins on him.
His last show at RAF Lakenheath, on Aug. 10, was no different, except perhaps that Fatel thought it was his best performance of his Armed Forces Entertainment tour. "It was the show that I said, 'That was a good one to go out on,' " Fatel said in a phone interview. "We all high-fived afterwards."
What Fatel did not know at the time was that Lakenheath might be the last show he ever performs at a military base and that it would spark a policy review.
Col. Mark T. Ciero, 48th Fighter Wing vice commander, was in the audience and was so concerned by Fatel's "crude," adult humor that he informed his chain of command. In a commentary published on the RAF Lakenheath website a few days later, Ciero wrote that Fatel crossed the line of what could be considered appropriate, as he joked about spiking a woman's drink to obtain sex and "demonstrated how to physically push a lady into oral sex and remove the evidence."
Now the Air Force Directorate of Services is reviewing Armed Forces Entertainment's policies and "will be conducting more rigorous research into our performers and require multiple approval authorities," said Capt. Erika Yepsen, an Air Force spokeswoman. "We will also work closely with each performer prior to their tour to ensure they understand our standards and policies."
Armed Forces Entertainment will not contract with the comedian again, Yepsen said.
The issue of whether Fatel's jokes were too sexually explicit or inappropriate for the audience hit a chord because of the push within the Air Force and the military at large to erradicate sexual assault. In the wake of a series of high-profile cases of sexual assault, military leaders at every level are under tremendous pressure to change the culture and enforce a zero-tolerance policy.
Following the complaint about Fatel's act, Lakenheath also is reviewing its policies. A base spokeswoman said in an e-mail that the installation does not currently have regulations governing the performances of entertainers, but the commander, Col. Kyle W. Robinson, said he is now considering guidelines for future acts.
"We are working hard to create a positive environment for our Airmen and promote a culture based upon respect and dignity," Robinson wrote in an e-mail.
Stars and Stripes previously reported that complaints were lodged at another base where Fatel performed, RAF Croughton, England. A base spokeswoman later said no official complaints were lodged and everybody who attended the show was aware it was an adult performance that did not represent the Air Force.
Fatel, however, remains unapologetic. In a statement he released after Ciero's commentary, Fatel denied that he ever demonstrated how to forcibly have oral sex and said his joke about spiking a woman's drink was taken out of context.
"If Col Ciero thinks so little of his soldiers that he believes that a comedian joking about the way he made his wife marry him was by spiking her drink, would actually make an educated soldier sexually harass a woman, then the military has a much bigger problem than Mitch Fatel," he wrote.
A Lakenheath official provided a portion of the contract Armed Forces Entertainment uses with entertainers that states performances must be "wholesome and adhere to the standards of good taste." Fatel said officials at Armed Forces Entertainment were comfortable with an adult-material show and allowing Fatel to tailor his performance to what he thought the audience could handle.
"I felt like everything I did adhered to what I had signed," Fatel said. "The people that I have been in touch with over [at AFE] have not let me know that in any way they're dissatisfied or upset with me."
Not everyone agrees with the Air Force's and Ciero's review of Fatel's show.
Mindy Patterson, an Air Force retiree who said she attended the Lakenheath performance, enjoyed the show and was not offended by Fatel's humor. She took his punch lines in the context of a comedy performance.
"I just think too much of a big deal was made of it that it just needs to be taken in context that it's a comedy show and that's all it's meant for," Patterson said in a phone interview. "If you go to a lot of comedy shows you kind of understand that comedians are going to hit on topics that are kind of hot topics, you know, and make light of them."
Asked about the performance and the Air Force's response, Air Force Chief of Staff Mark Welsh III told Stars and Stripes that officials were working to verify what was said during the performance.
"Obviously, if some of the comments that were in press were actually made in his performance, then it was inappropriate," Welsh said during a visit to Yokota Air Base this week.
Asked if the Air Force should be monitoring or censoring what an entertainer does on base, Welsh said: "Every Air Force officer, NCO or airman who was in a crowd and heard it, if it was a performance at an Air Force installation with Air Force members and families in the crowd, if it was something that was inappropriate and crossed the line, any one of them should have stood up and said, 'Hey, knock it off.'
"That's what I expect. That's the Air Force I want to be part of."
Stars and Stripes reporter Wyatt Olson contributed to this report.mathis.adam@stripes.com
---
---
---
---