Report: 4th Infantry Division general to lead USAREUR
---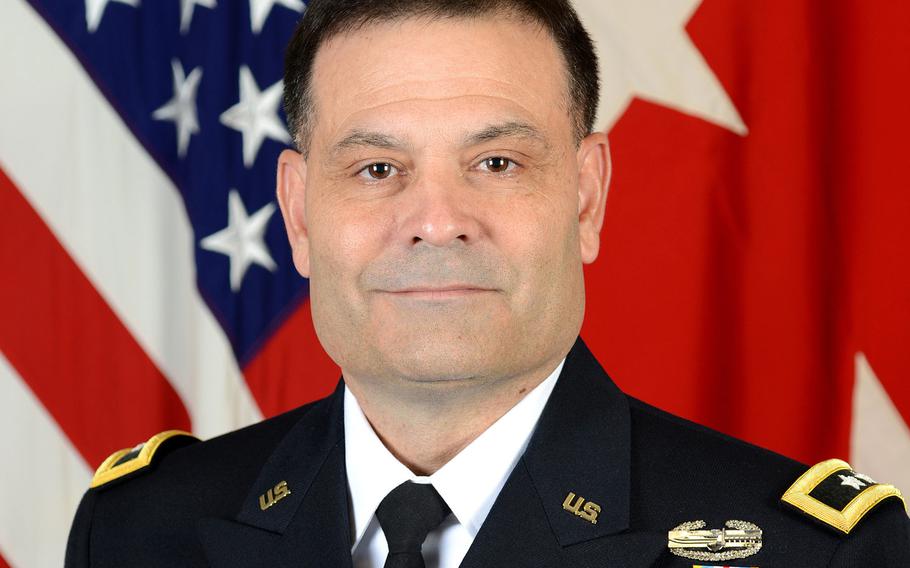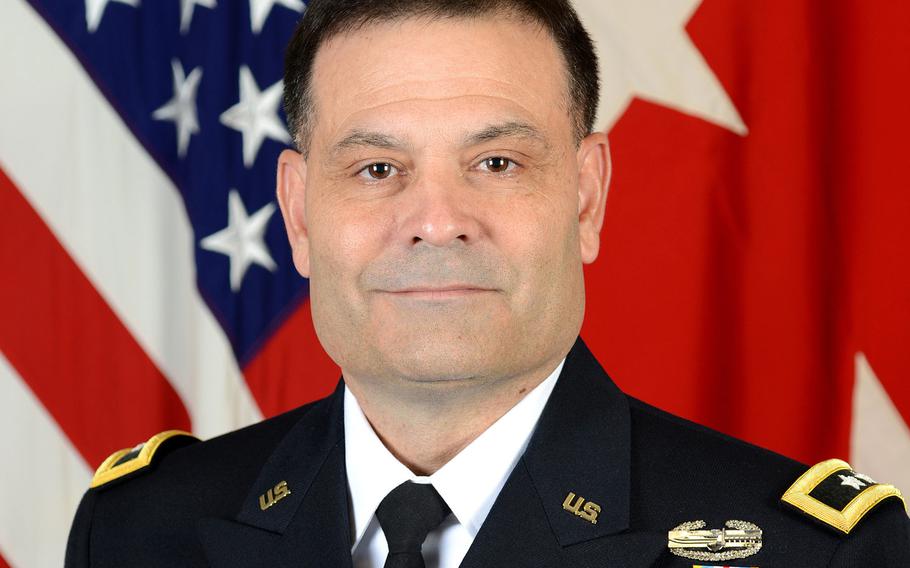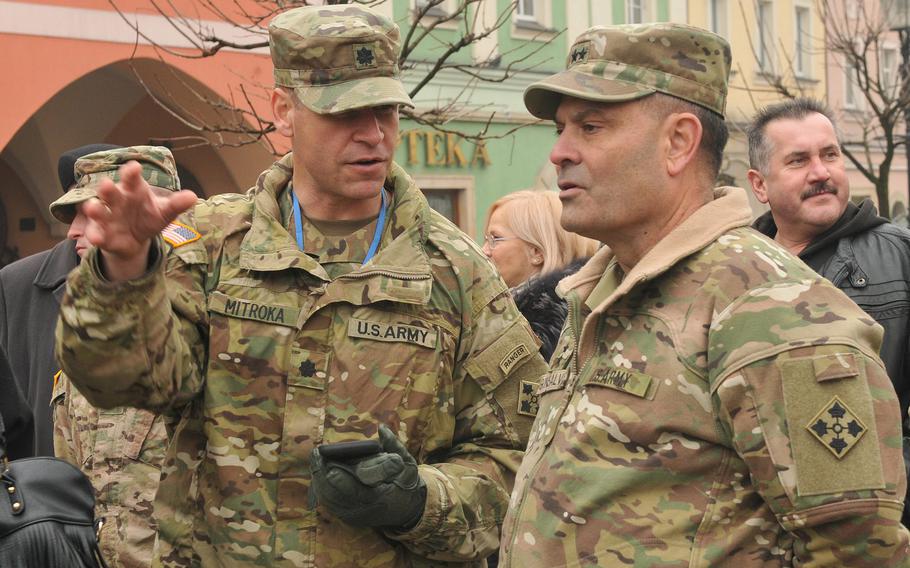 Maj. Gen. Ryan Gonsalves, who leads the Fort Carson, Colo.-based 4th Infantry Division, will soon be tapped to serve as the next commander of U.S. Army Europe, according to a report.
An announcement on Gonsalves' appointment, pending Senate confirmation, is expected shortly, the German newspaper Stuttgart Nachrichten reported Tuesday, citing an unnamed "high-level U.S. official."
Gonsalves would replace Lt. Gen. Ben Hodges, who has led USAREUR during a three-year tenure that has brought more rotational forces to Europe in support of the Army's growing mission in Eastern Europe.
U.S. Army Europe declined to comment on the report, saying no official announcement had been made about Hodges' replacement.
As the 4th Infantry commander, Gonsalves has already played a key part in the Army's efforts in Europe, leading a division that has been integral to USAREUR's push into the Baltics and Poland.
The 4th Infantry provides a mission command element that is now forward based in Poznan, Poland. The headquarters, which initially set up operations in Baumholder, Germany, oversees day-to-day operations for Atlantic Resolve, the ongoing campaign to assure allies and deter Russian aggression.
The 4th ID's 3rd Armored Brigade Combat Team also serves as the current rotational force in Europe and conducts operations up and down the alliance's eastern flank.
That experience may have been a factor in selecting Gonsalves for the USAREUR post, which is based in Wiesbaden, Germany.
Hodges, who is expected to step down in September, was instrumental in reshaping USAREUR for the new security environment in Europe.
After a change-of-command ceremony, Hodges is set to join a Washington-based think tank, where he will work on security issues in central and Eastern Europe.
---
---
---
---